MAN TGX 26.480 - Wagenborg Nedlift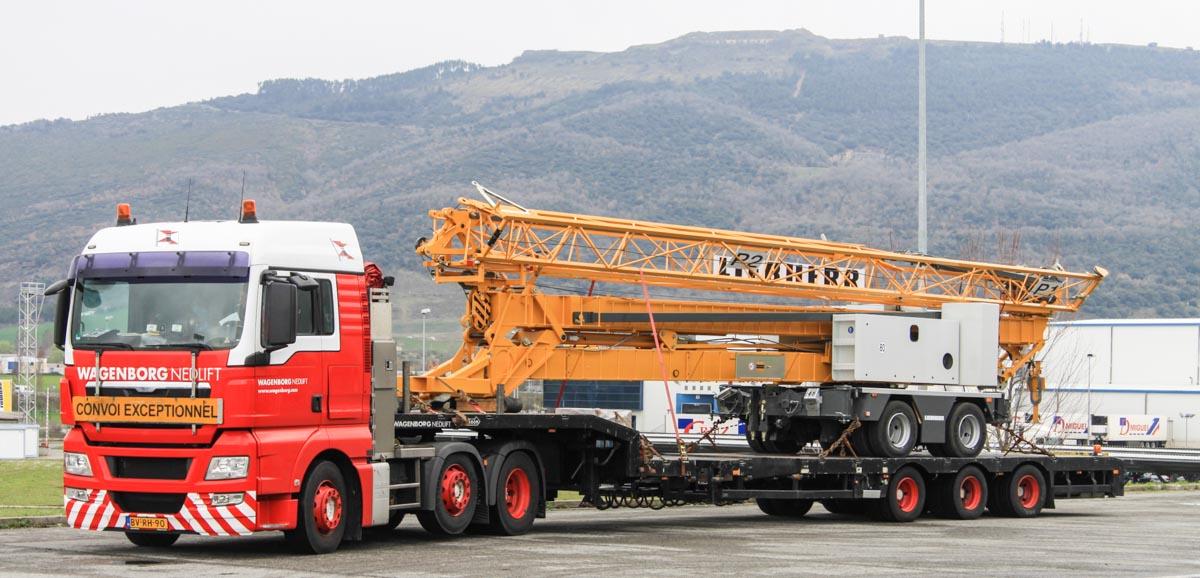 This nice MAN TGX 26.480 of Wagenborg Nedlift was in Pamplona (ES) at a manufacturer of cranes to pick up a crane.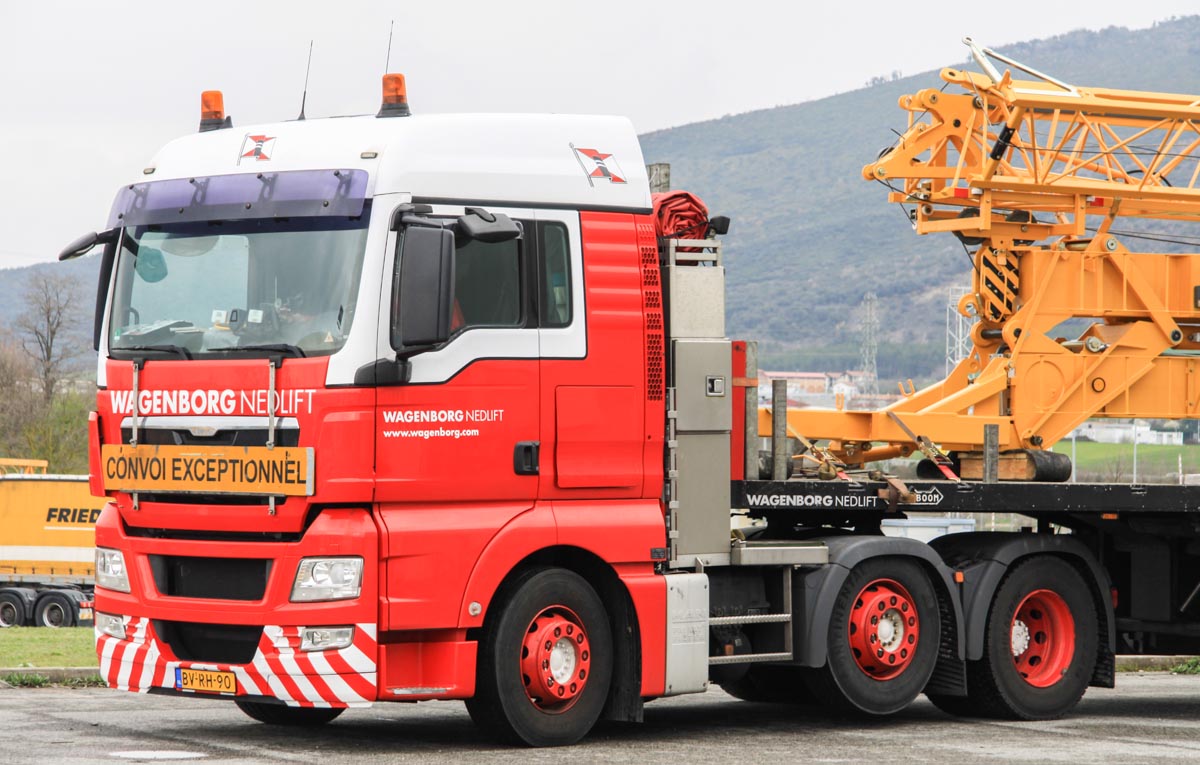 It is a 3-axle truck in 6x2/4 execution, that means in this case the two front axles are steered and the last axle is driven. The truck has 480 hp.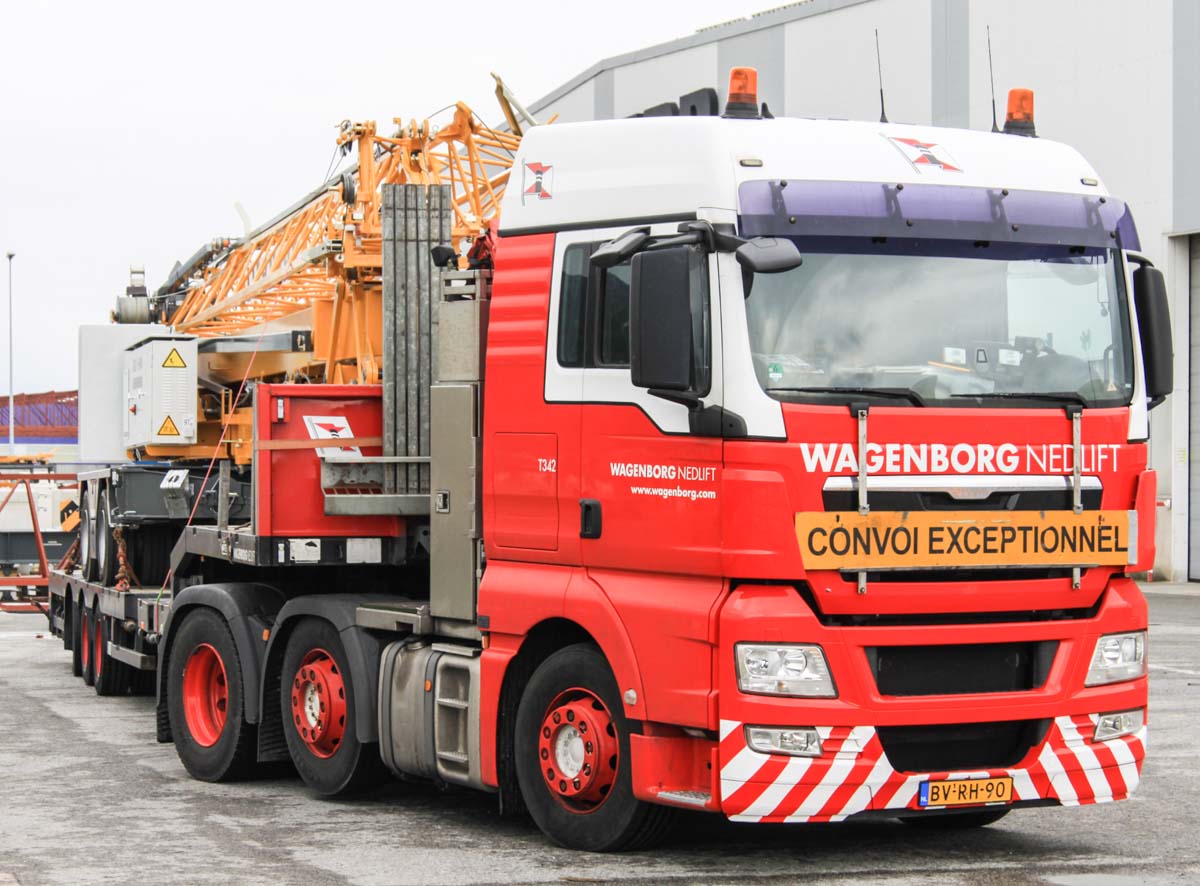 Attached to the truck is a 3-axle Nooteboom semi-lowloader.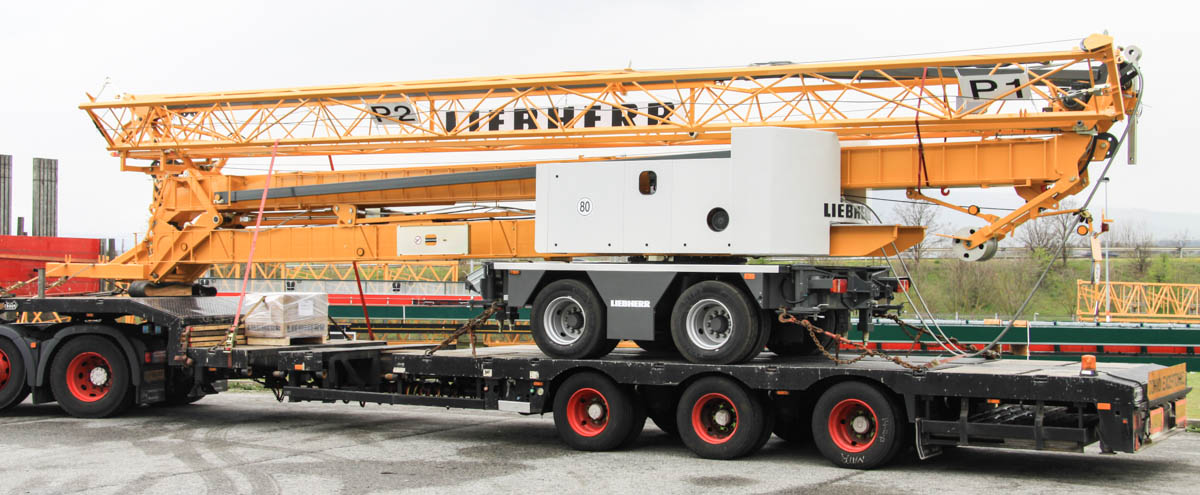 The load is a Liebherr 22 HM trailer-folding crane with a mass of 18.6 tonnes. The crane will be transportet to Hamburg (DE).
Behind the cab of the truck are some aluminium storage boxes made.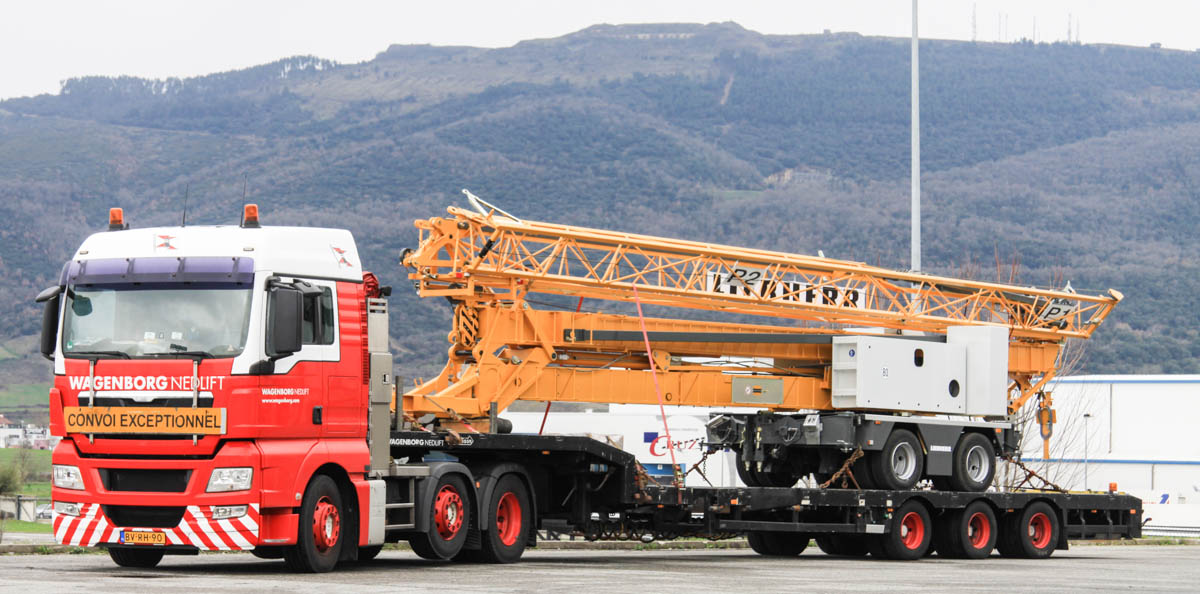 A nice combination with a long trip in front of it!
Back to the MAN TGX menu
---
---