MAN TGX 41.680 - Wagenborg Nedlift

This nice MAN TGX 41.680 of Wagenborg Nedlift was used to transport a heavy piece. The loading was done by two Demag AC 650.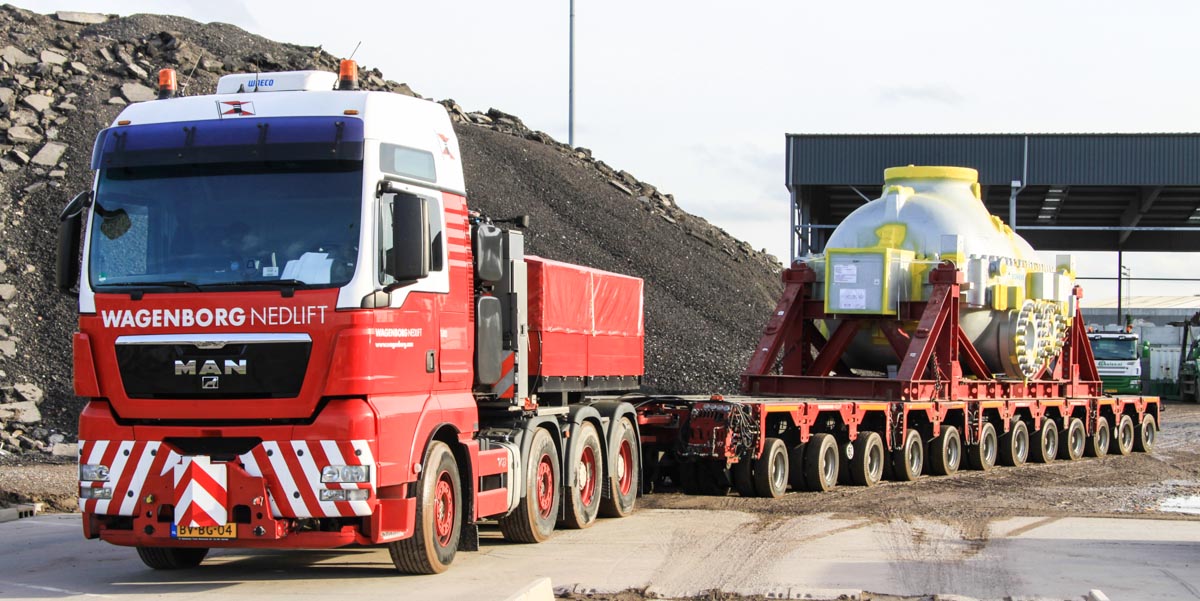 It is a 680 hp ballasted tracktor with a 12 axle Scheurle platform trailer.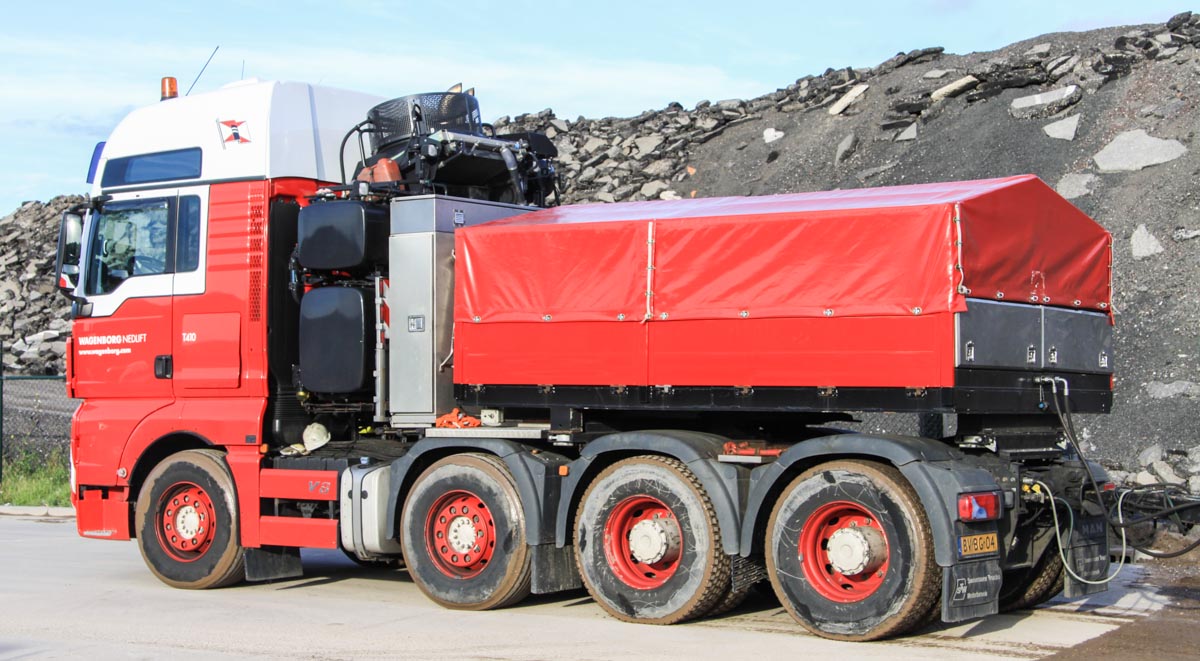 Behind the cab is a tower mounted with a big fuel tank, airbarrels and coolers. Therefore some storage boxes. With the ballast box mounted the tracktor has a mass of 42 tonnes. The ballast box is for enough pressure on the driven axles by towed trailers.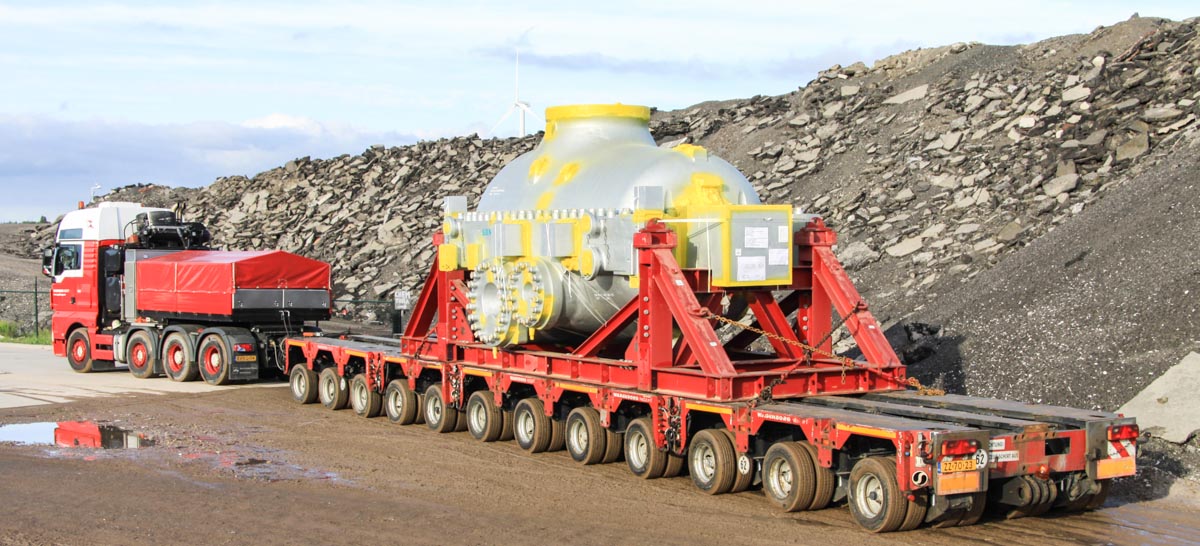 The load weights 143 tonnes and should be transported to the Hemwegcentrale.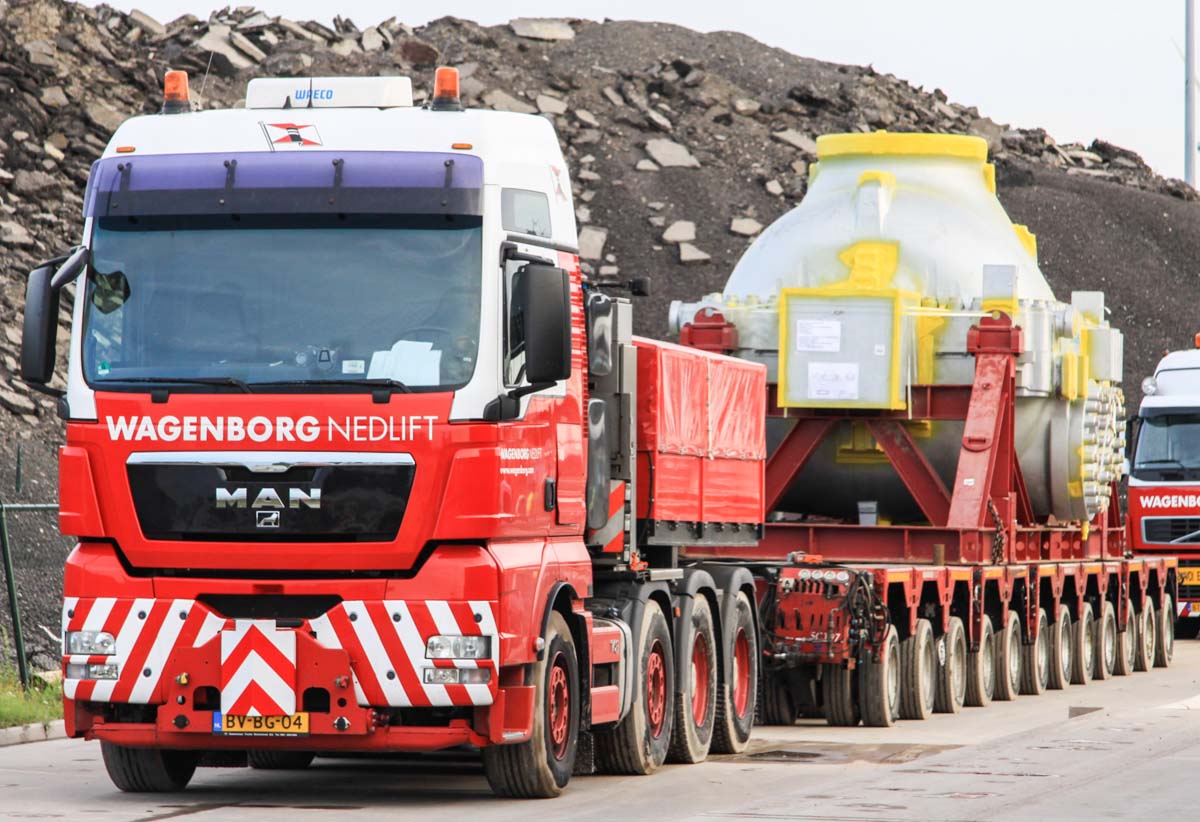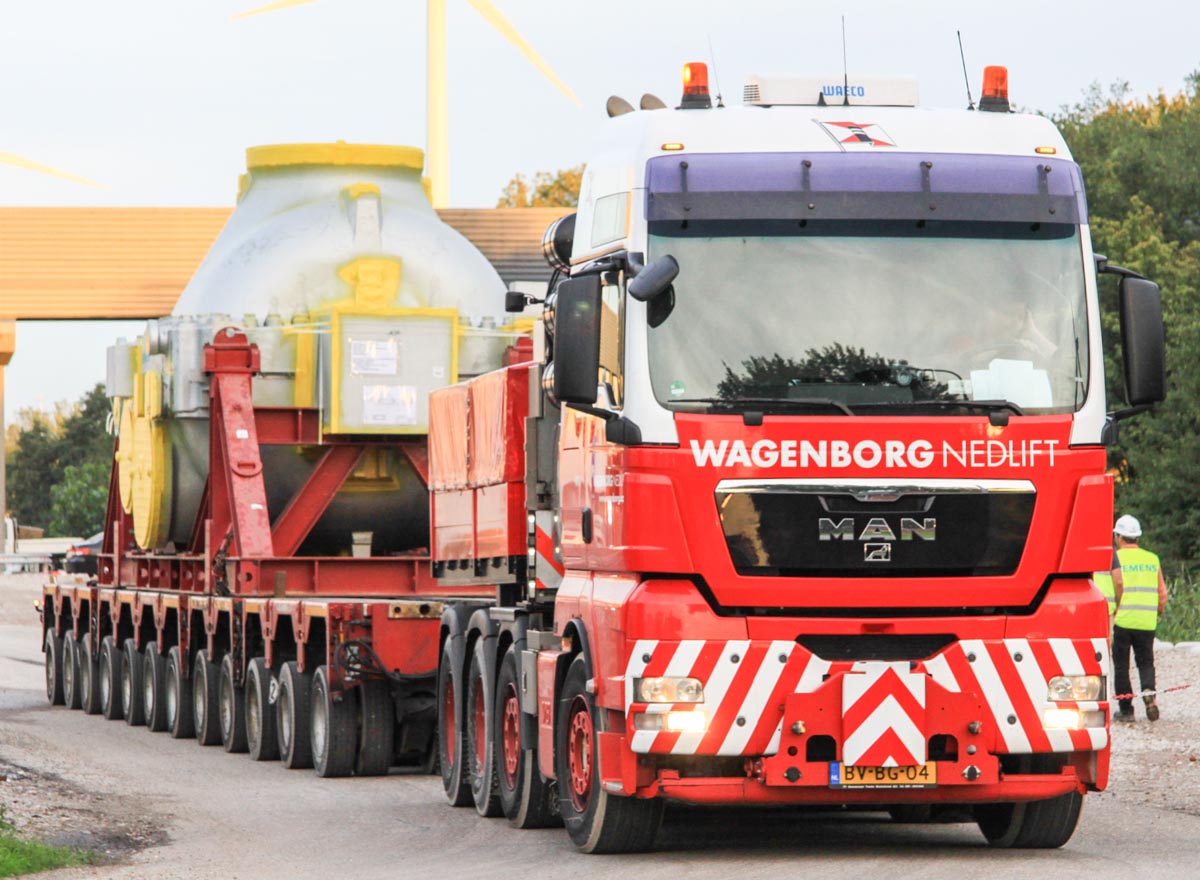 After 5 minutes the combination arrives at the power plant under construction.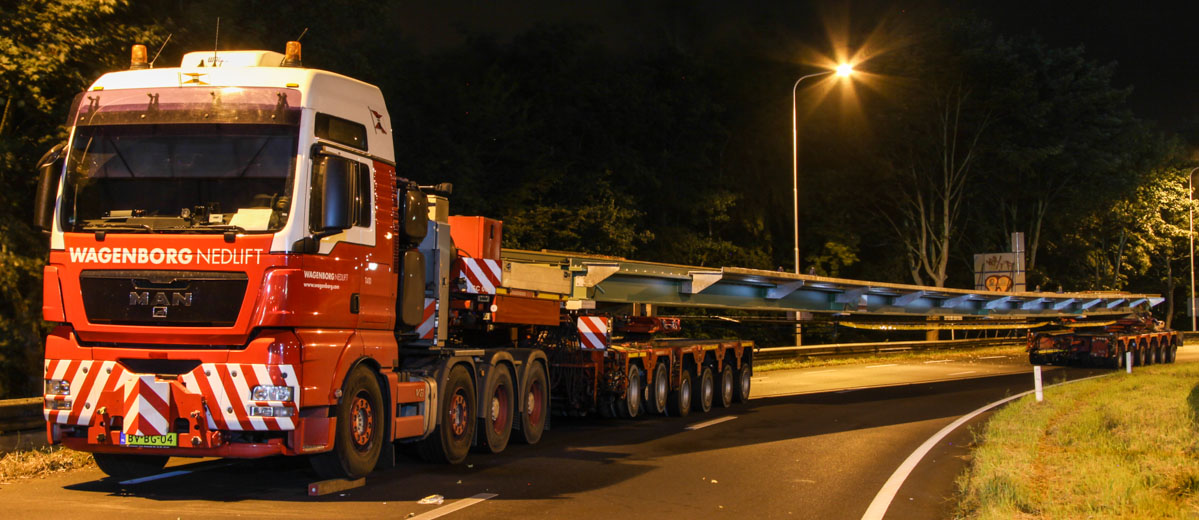 The MAN TGX 41.680 with a neck-6 and a 6-axle dolly. The truck is parked on with the front wheel on a piece of wood to level te truck (so that the chauffeur can sleep better).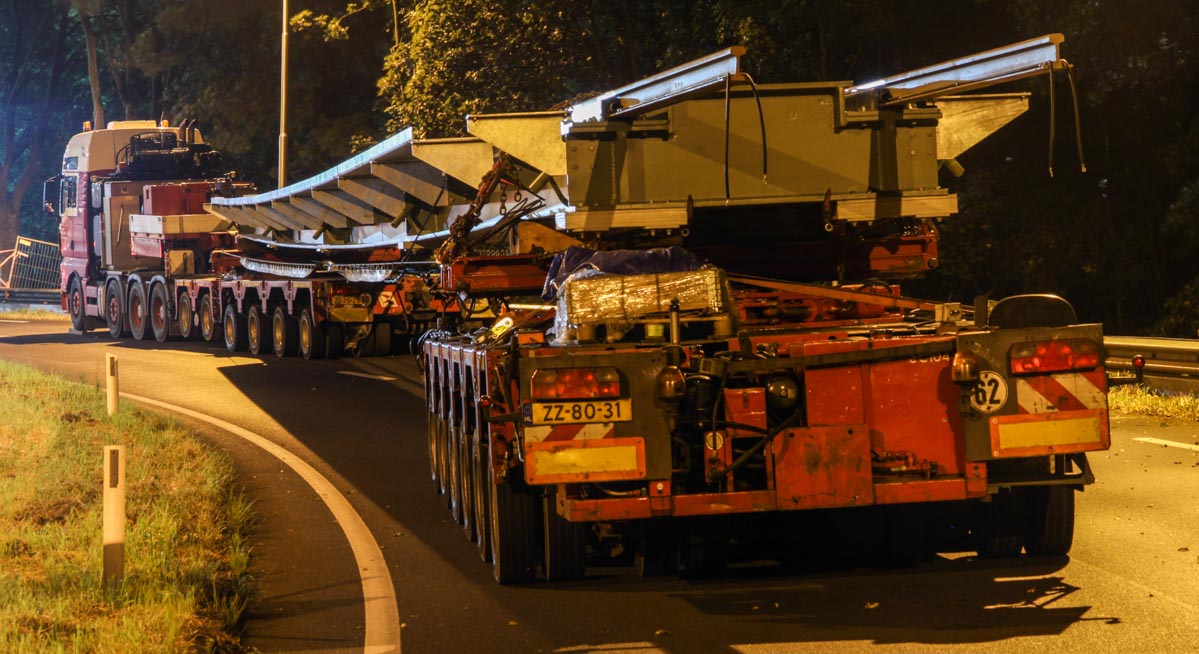 The load is a 90 tonne railway bridge.
Back to the MAN TGX menu
---
---