MAN TGX 41.680 - Westdijk

A nice combination of Westdijk was used to transport cribbed windmills from Dronten (NL) to Harlingen (NL).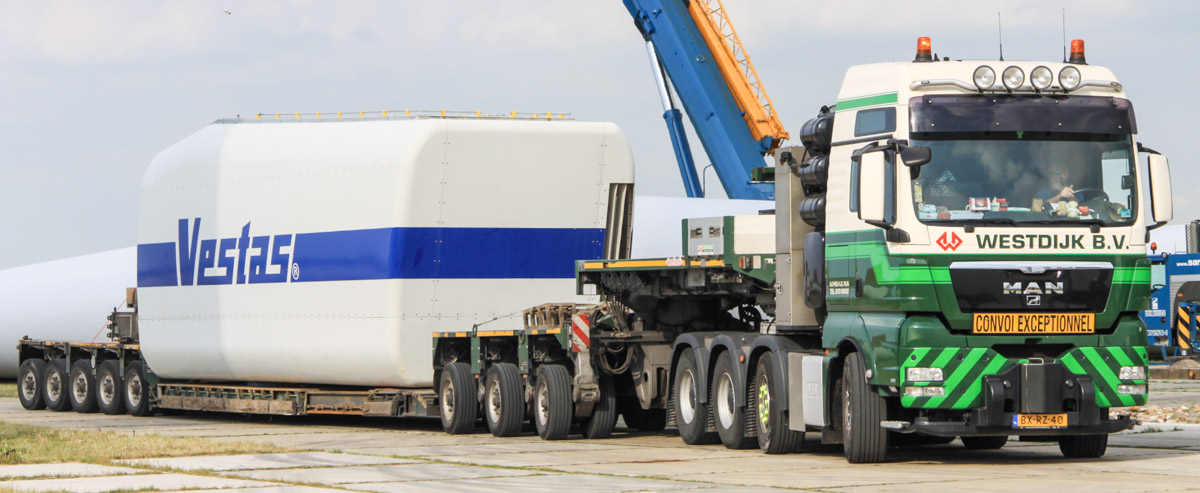 The combination exists out of a MAN TGX 41.680 truck with a 3-bed-5 Goldhofer lowloader.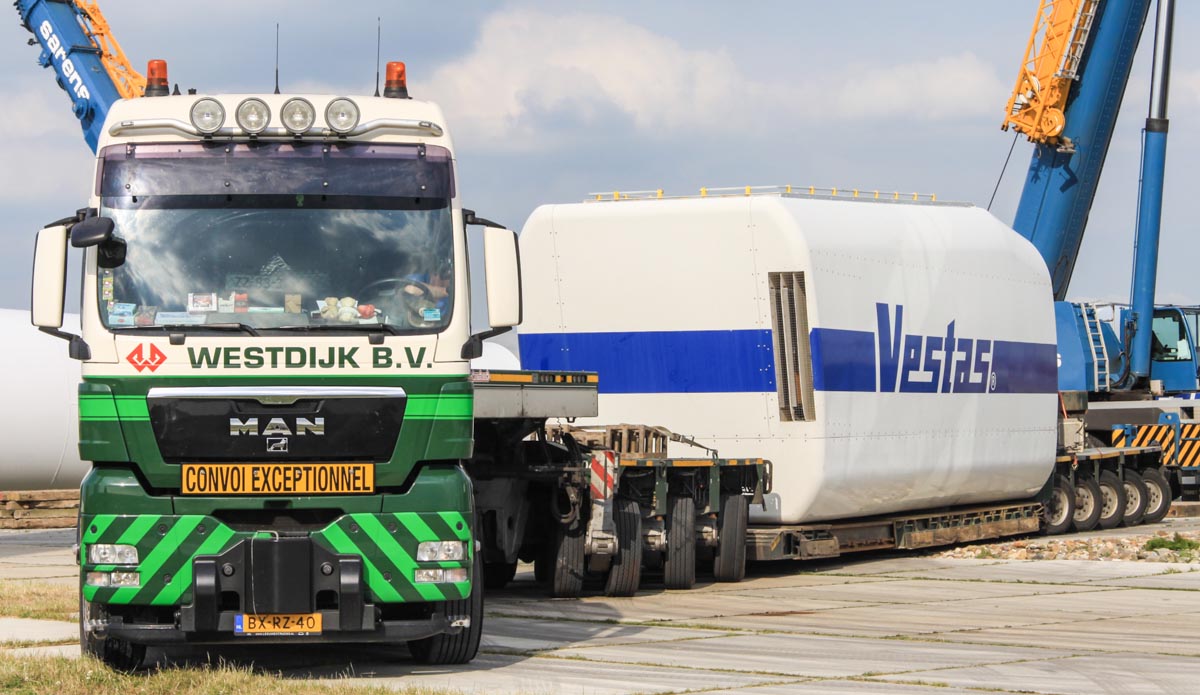 In the background are standing two 250 tonne cranes ready to unload the Vestas nacelle. Unfortunatelly that will hapen the next day.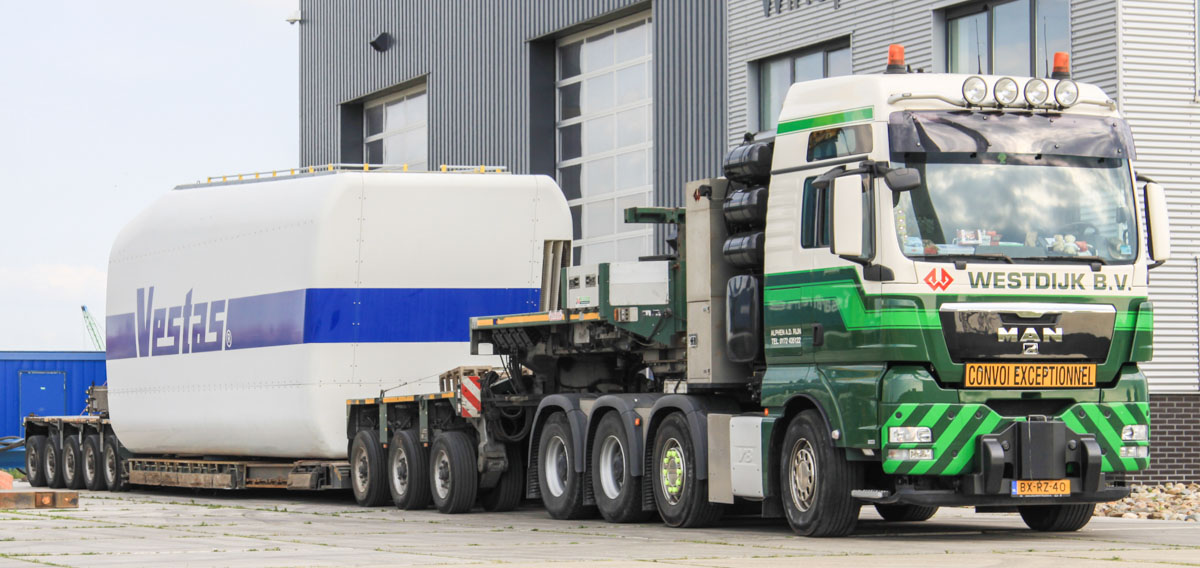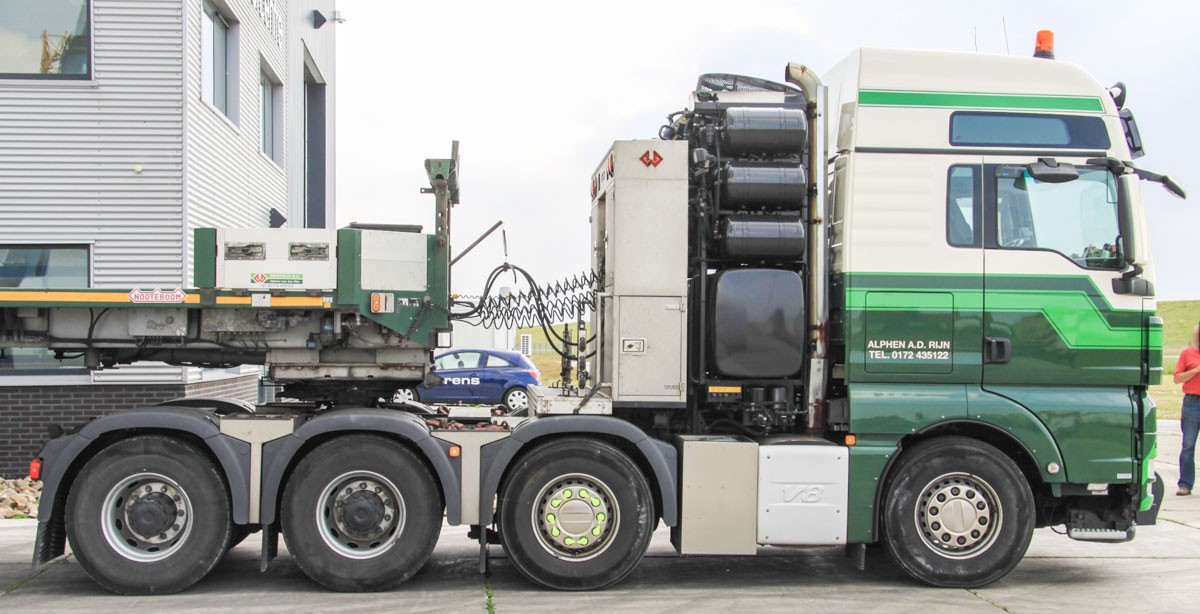 It is a 4-axle truck with a 680 hp 16 litre V8 engine.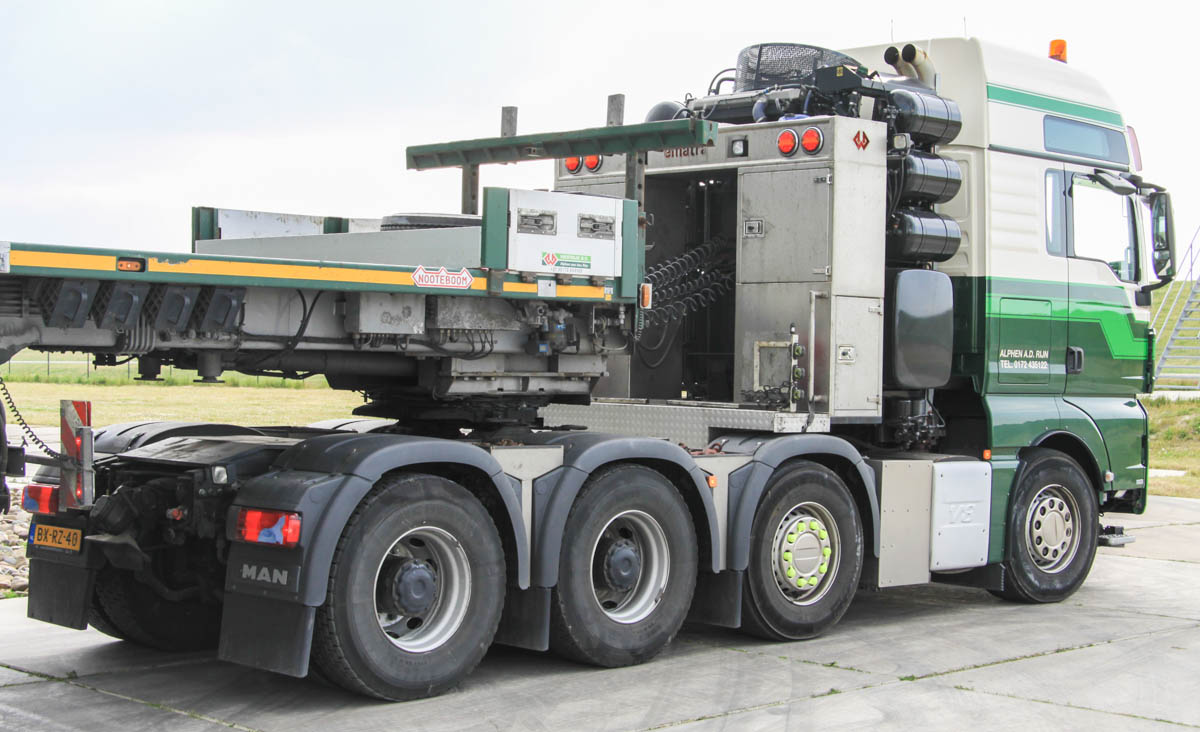 The combination looks like the one of ZTZ, that I saw with the same lowloader.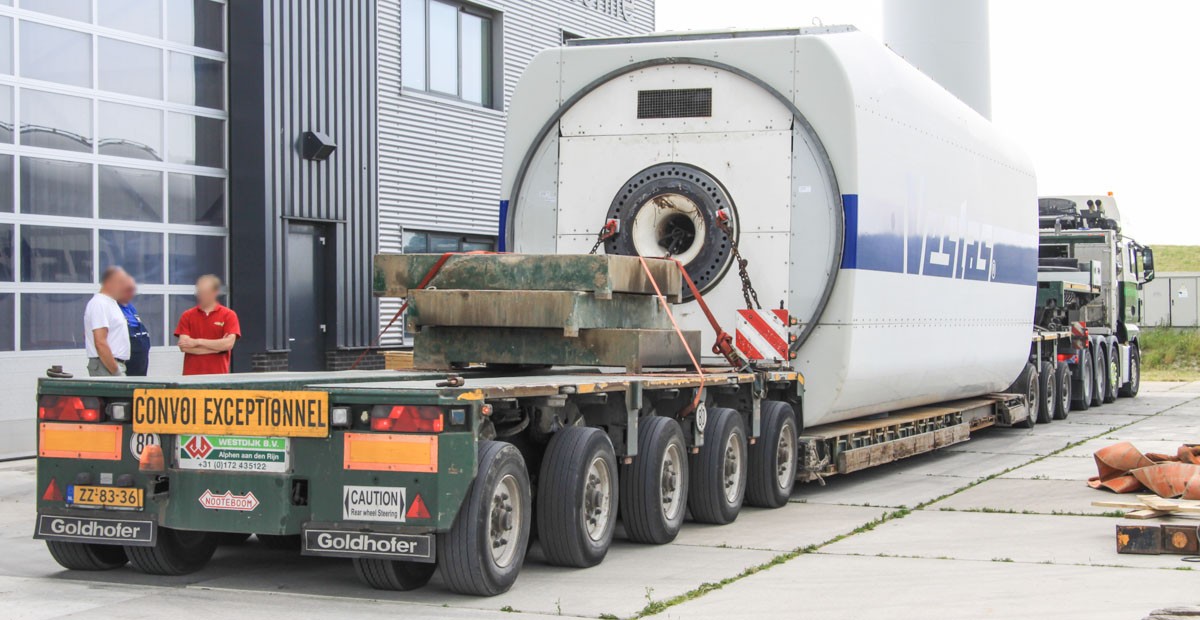 The Goldhofer lowloader was loaded with the Vestas V66 nacelle of 57 tonnes. Goldhofer trailers are made in the German city Memmingen.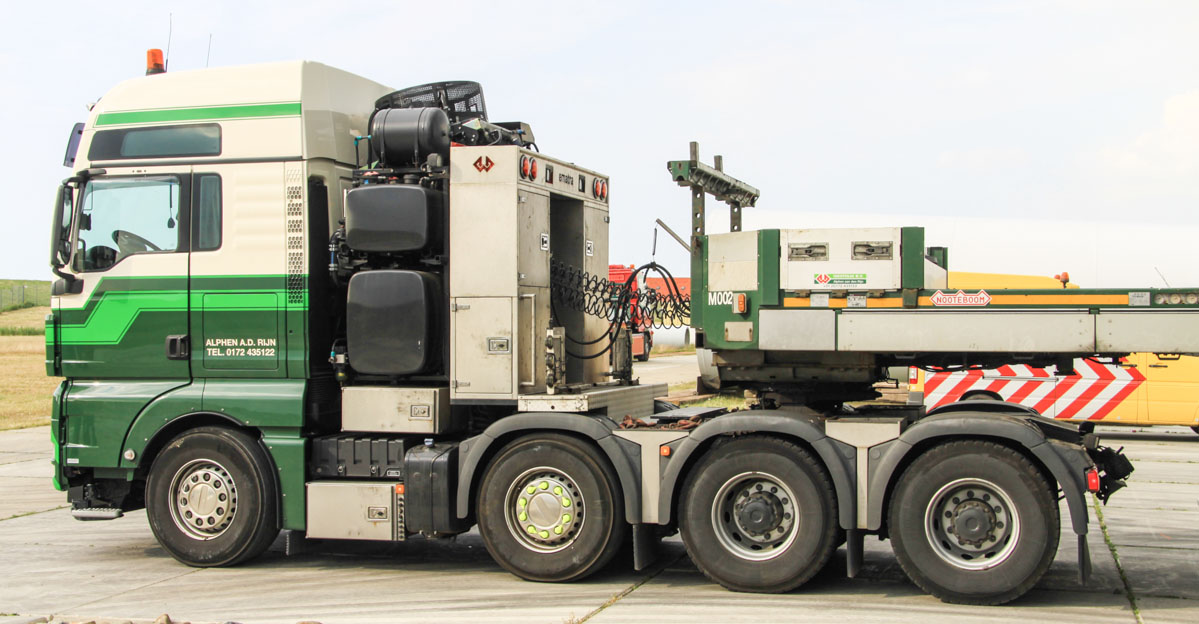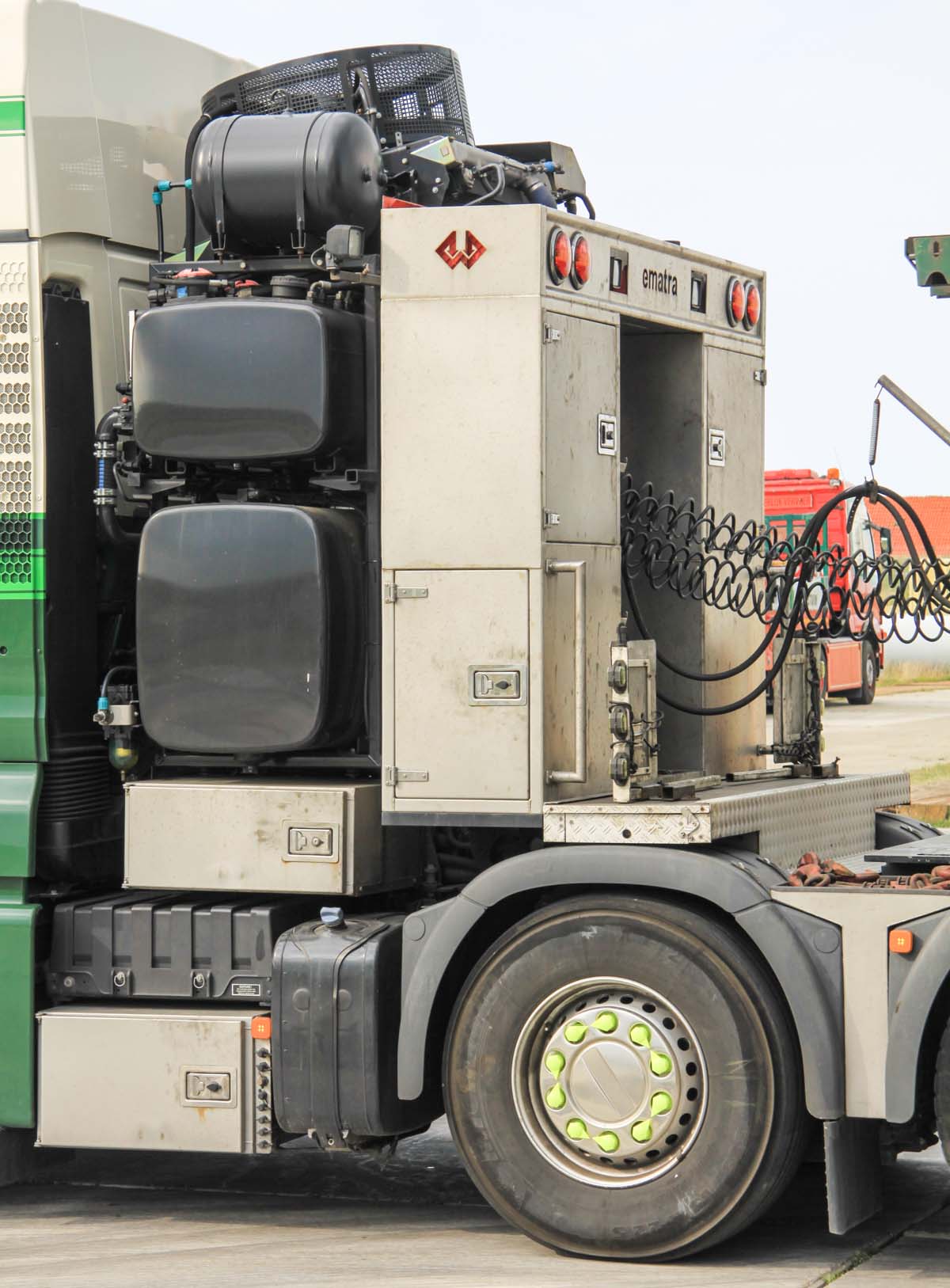 Behind the cab are i.a. an extra fueltrank, coolers, air barrels and an oiltank made. In front are some nice storage boxes made.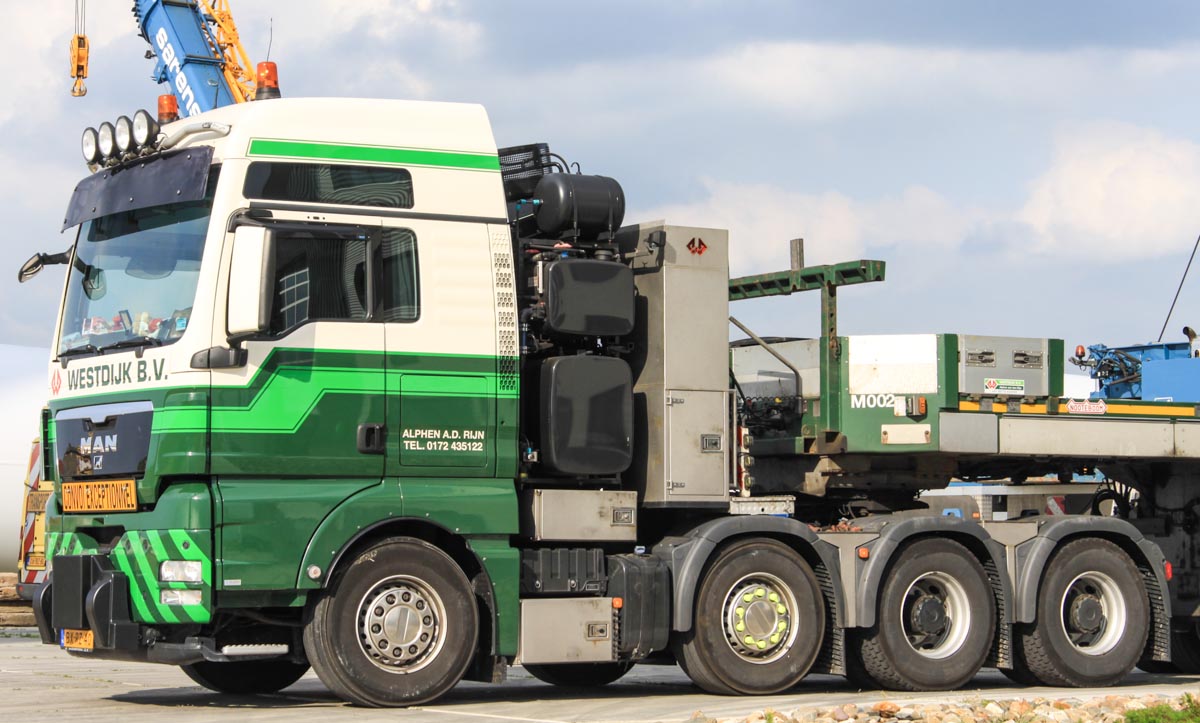 A very nice truck.
Back to the MAN TGX menu
---
---