MAN TGX 41.540 - W & F Franke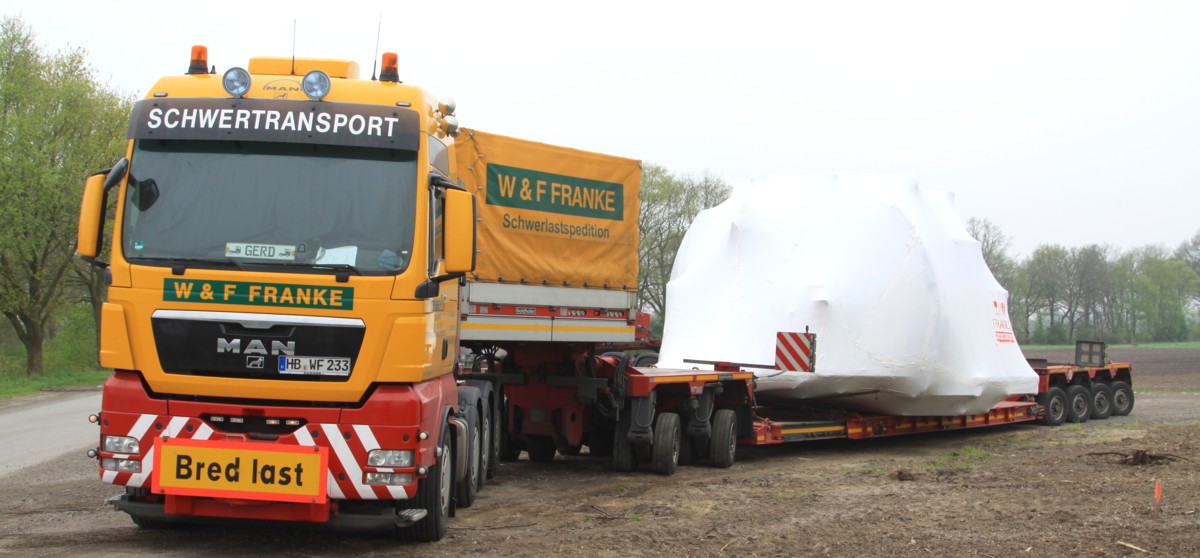 Transport company W & F Franke from Bremen (DE) is transporting very often parts for Enercon windturbines, like here. The used equipment is a MAN TGX 41.540 heavy haulage truck with a 6 axle Goldhofer lowloader.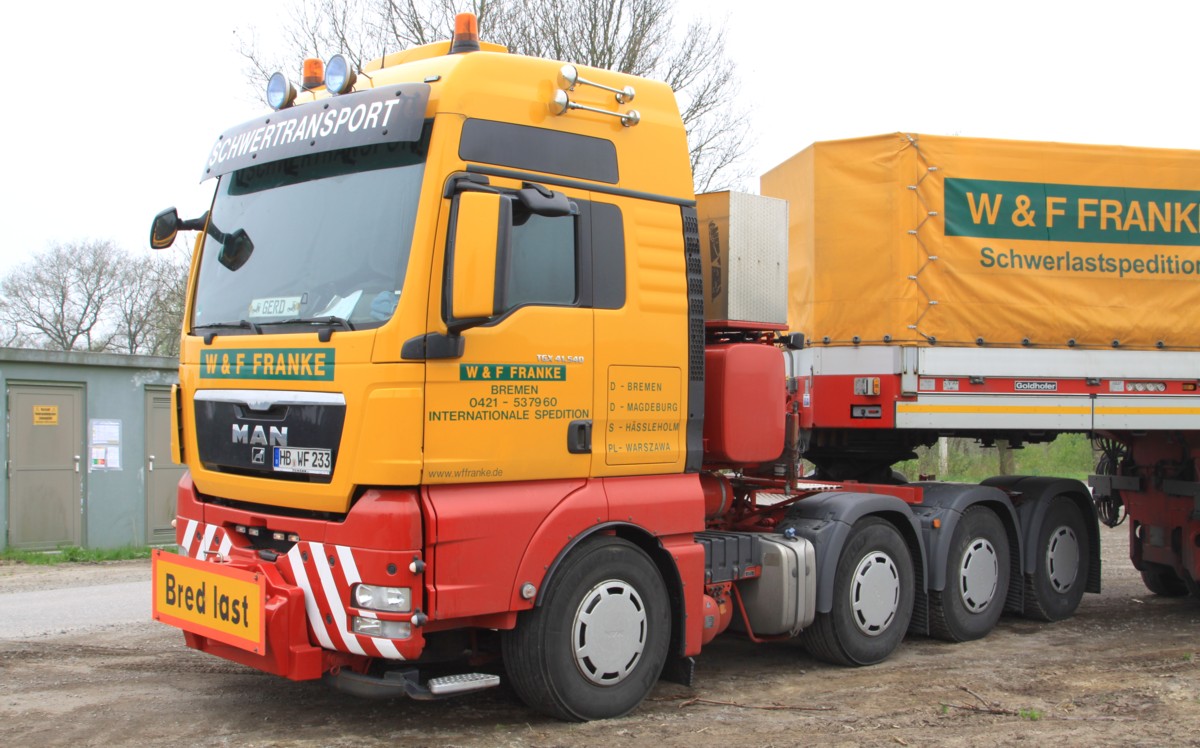 It is a 4 axle truck that can be used to a total weight of 41 tonnes (mass truck + load on fifth wheel) and has 540 hp. W & F Franke has companies in Germany, Poland and Sweden.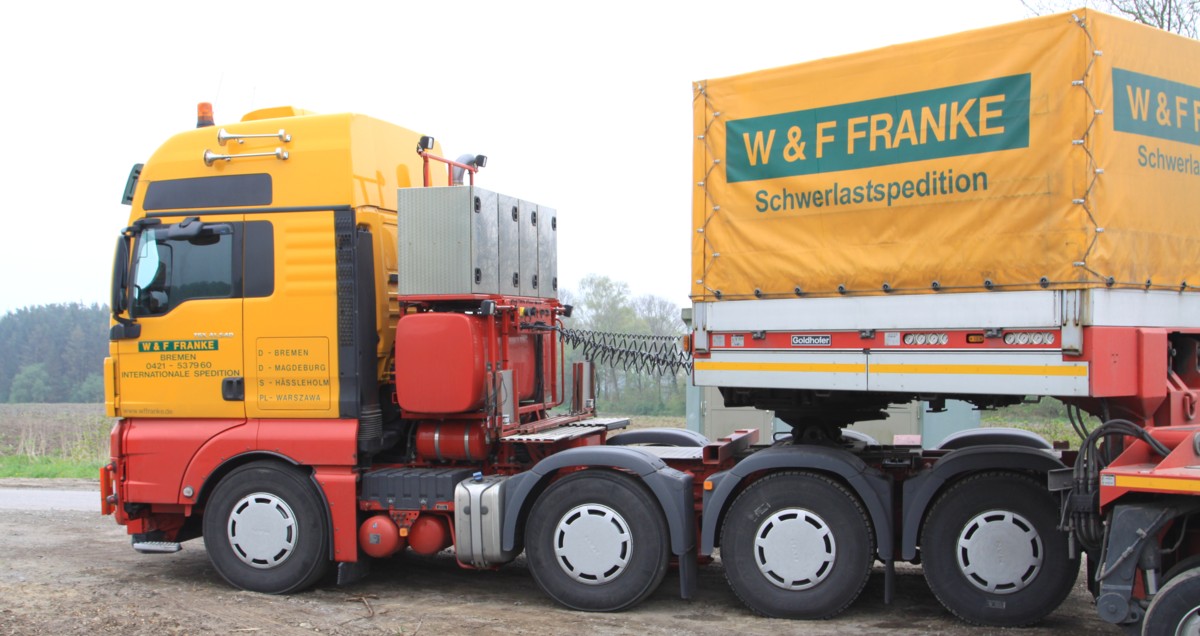 Behind the cab are a large fueltank and a big storage compartment made. Between the frontaxles are the battery and the Adbluetank made. Various airbarrels are under the battery and fueltank made.

Attached to the truck is a Goldhofer STZ-VP trailer in 2-bed-4 configuration. This lowloader has axles that can be loaded up to 12 tonnes by 80 km/h. The axles do have a 600 mm axle stroke.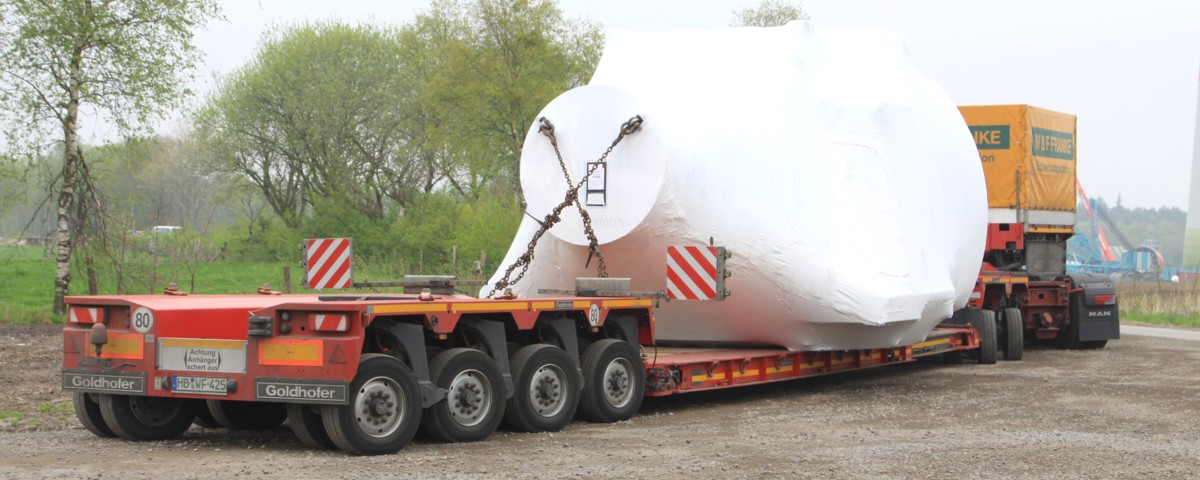 The load is a nacelle of an Enercon windturbine.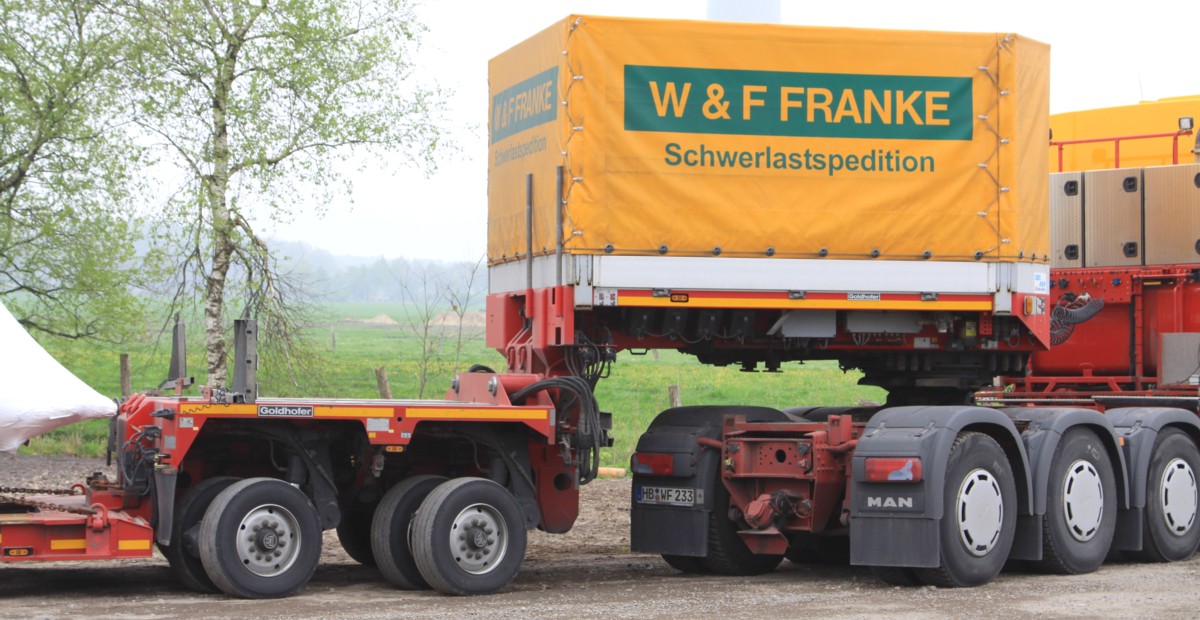 A detail of the 2 axle dolly. On the rear of the chassis of the MAN are a heavy coupling and attachments for a ballastbox made; the truck can also be used as a ballasted pull- and push truck.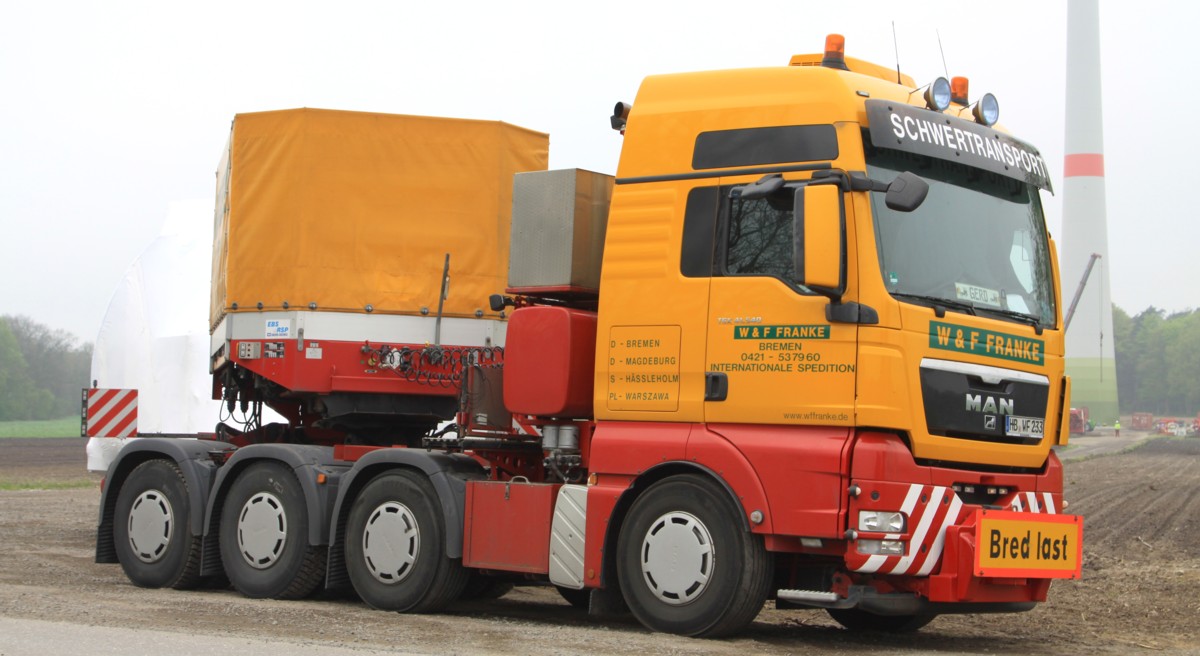 On the bumper is a heavy coulping for a push purpose made. Between the first two axles are the mufler and a storage box made.
Back to the MAN TGX menu
---
---