MAN TGX 41.540 - Zafer Kardesler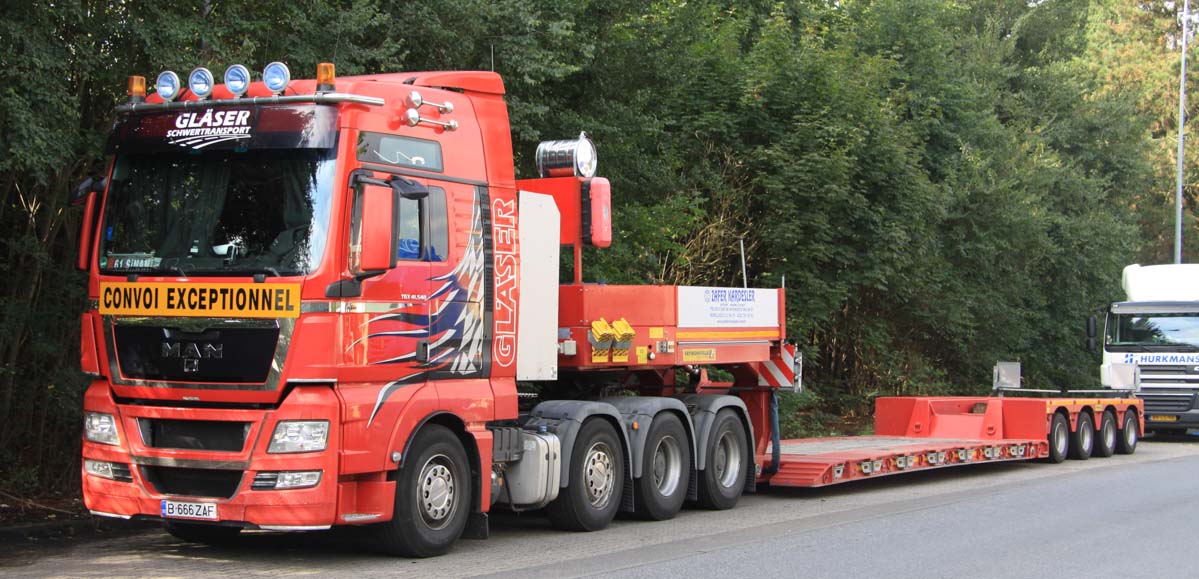 This MAN TGX 41.540 of Zafer Kardesler from Istanbul (TR) stood parked on the border to Germany near to Venlo (NL).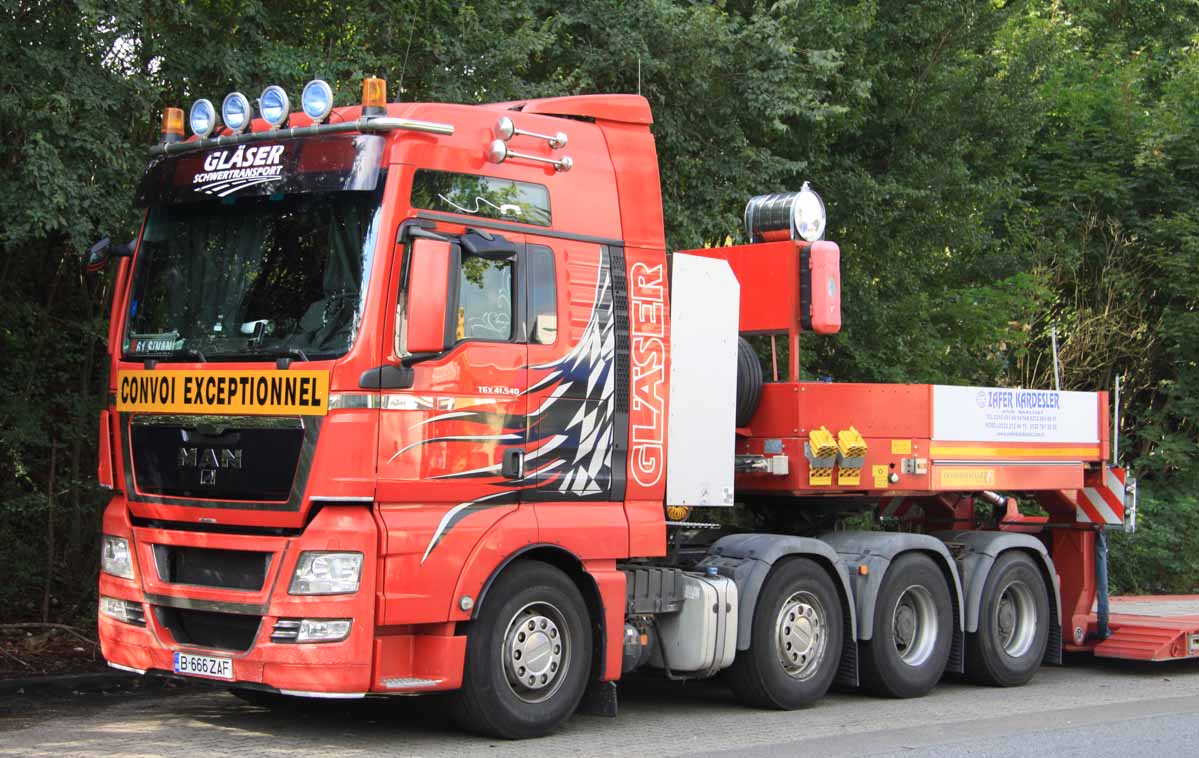 It is a 4 axle heavy haulage truck with 8x4 drive, that is powered by a MAN D2676 6 cylinder diesel engine with a 12.4 liter stroke. The engine supplies 540 hp.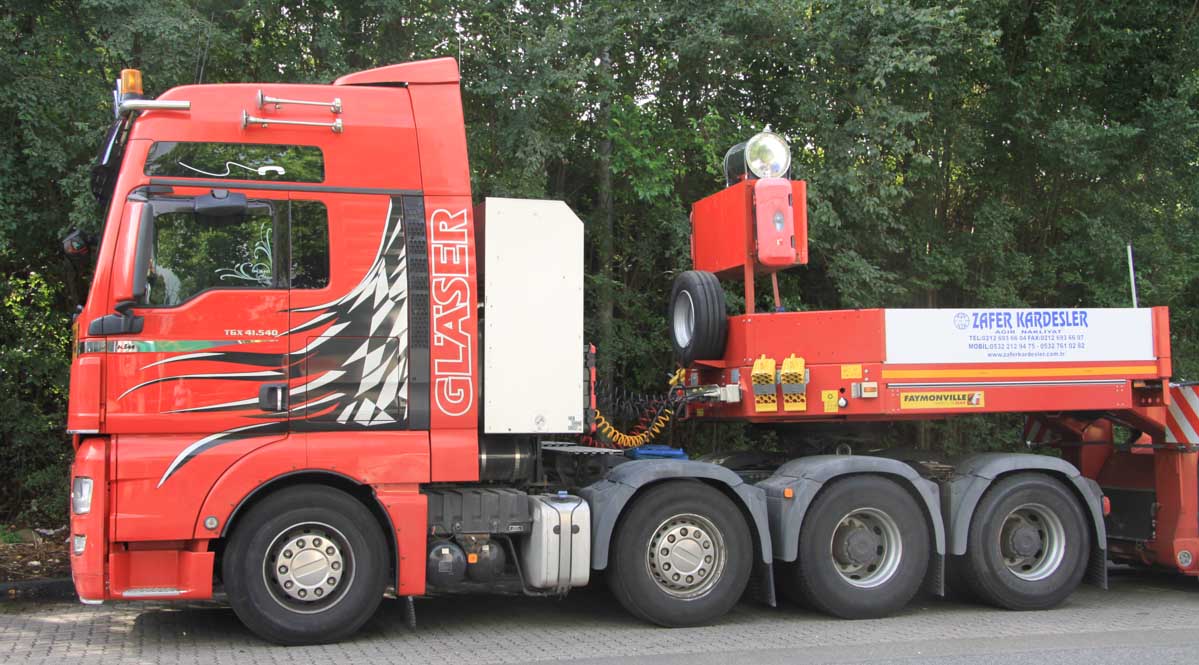 It is a used truck of Sven Gläser Schwertransporte from Zwickau (DE).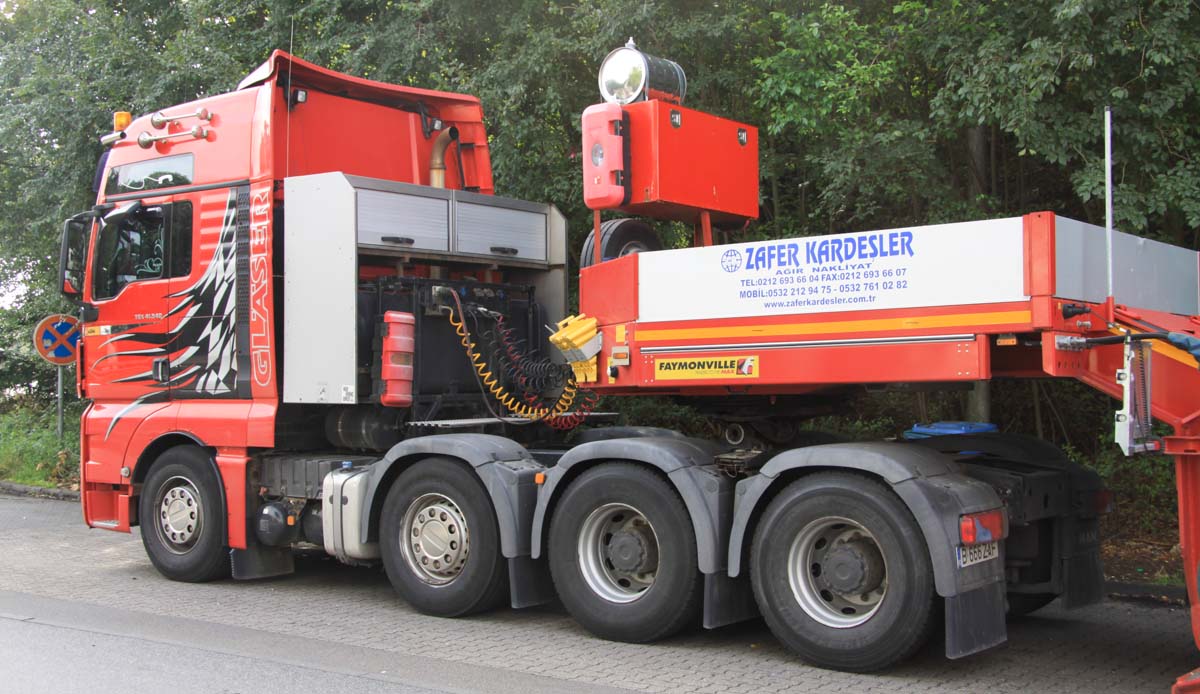 The truck is equipped with a cardanic fifth wheel.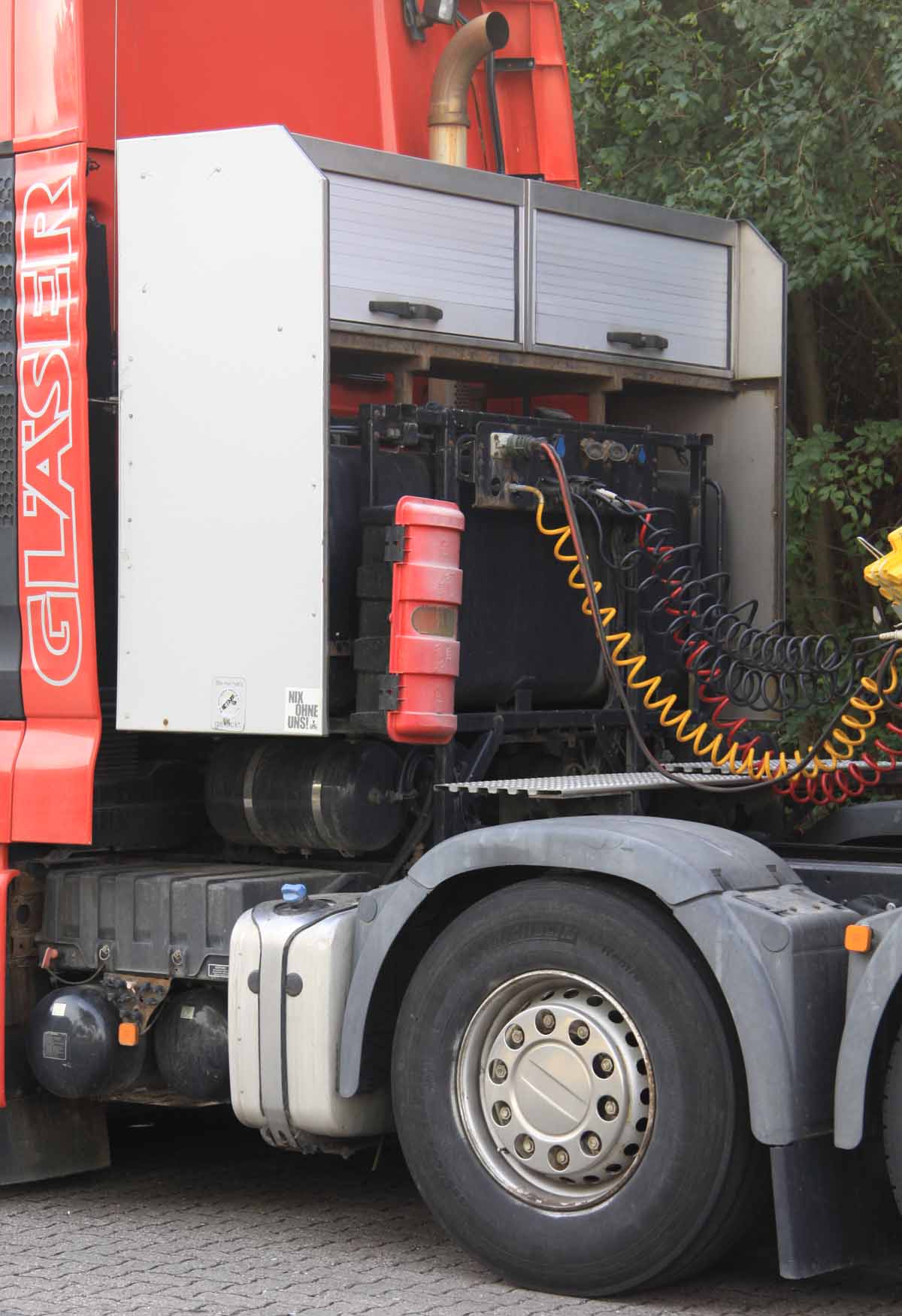 Behind the front axle are on this side the batery, two airbarrels and the AdBluetank made. Behind the cab are more air barrels, a large dieseltank and some storage compartments made.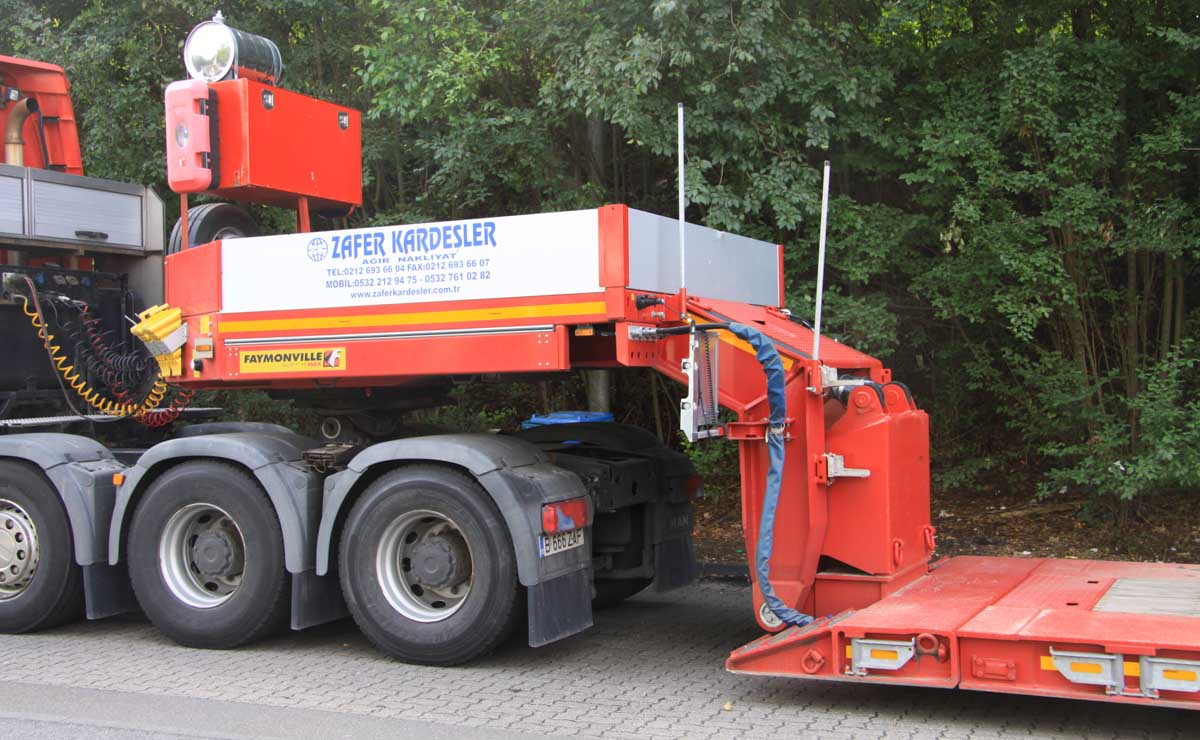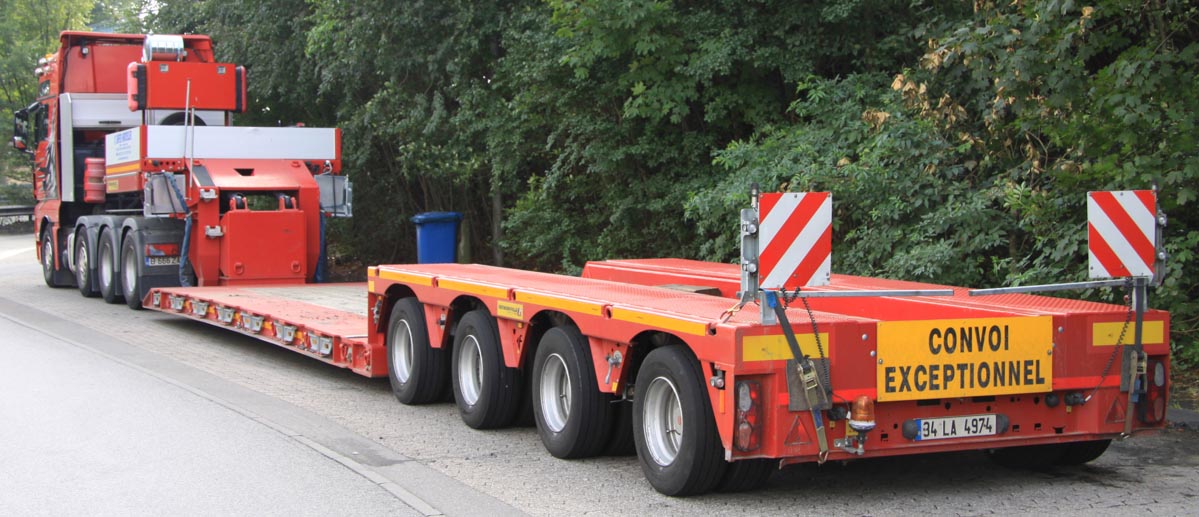 Attached is a 4 axle Faymonville MegaMAX low loader.
Back to the MAN TGX menu
---
---