MAN TGX 33.580 - Zagrebacki transporti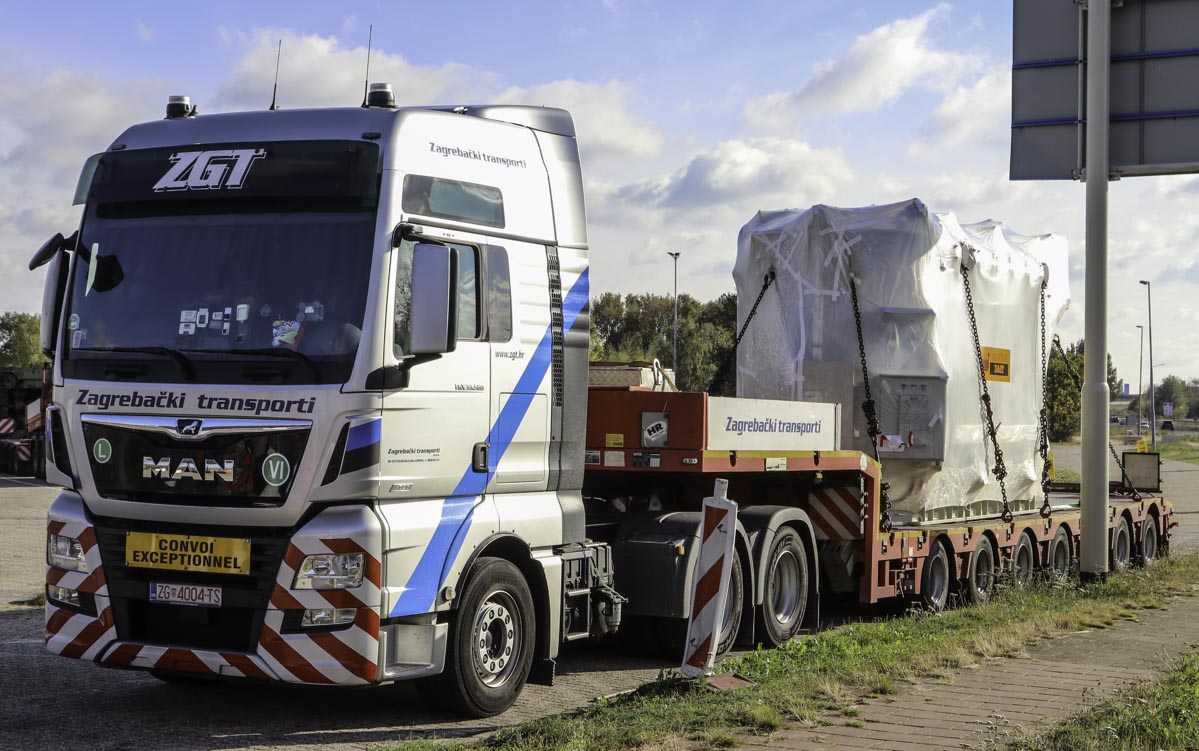 This sharp MAN TGX 33.580 of Zagrebacki transporti from Leprovica (HR) stood with a 7-axle semi low loader parked at the border between Germany and the Netherlands near Venlo (NL).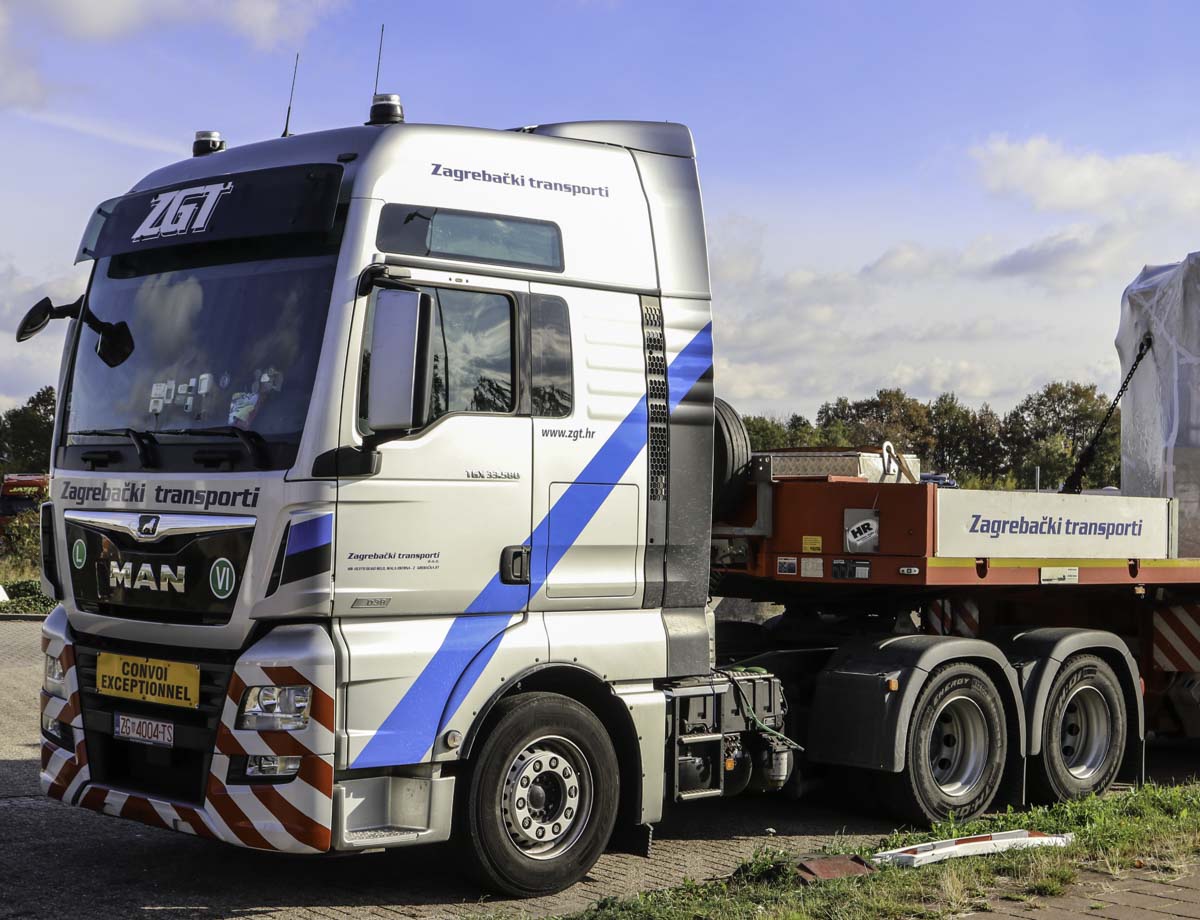 The truck is this sharp MAN TGX 33.580 with 6x4-drive line. The truck is powered by a MAN D38, a 15.2-liter 6-cylinder diesel engine with a power of 427 kW (580 hp).
aangedreven.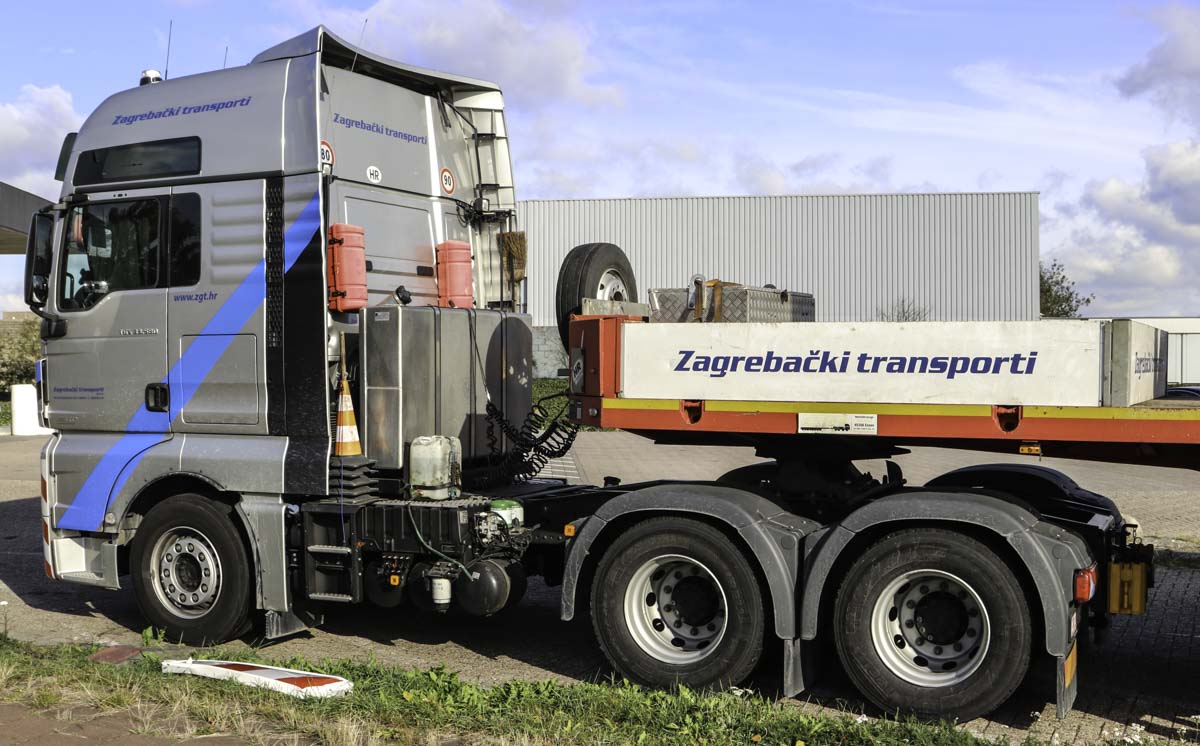 Behind the front axle are the battery and multiple compressed-air tanks installed.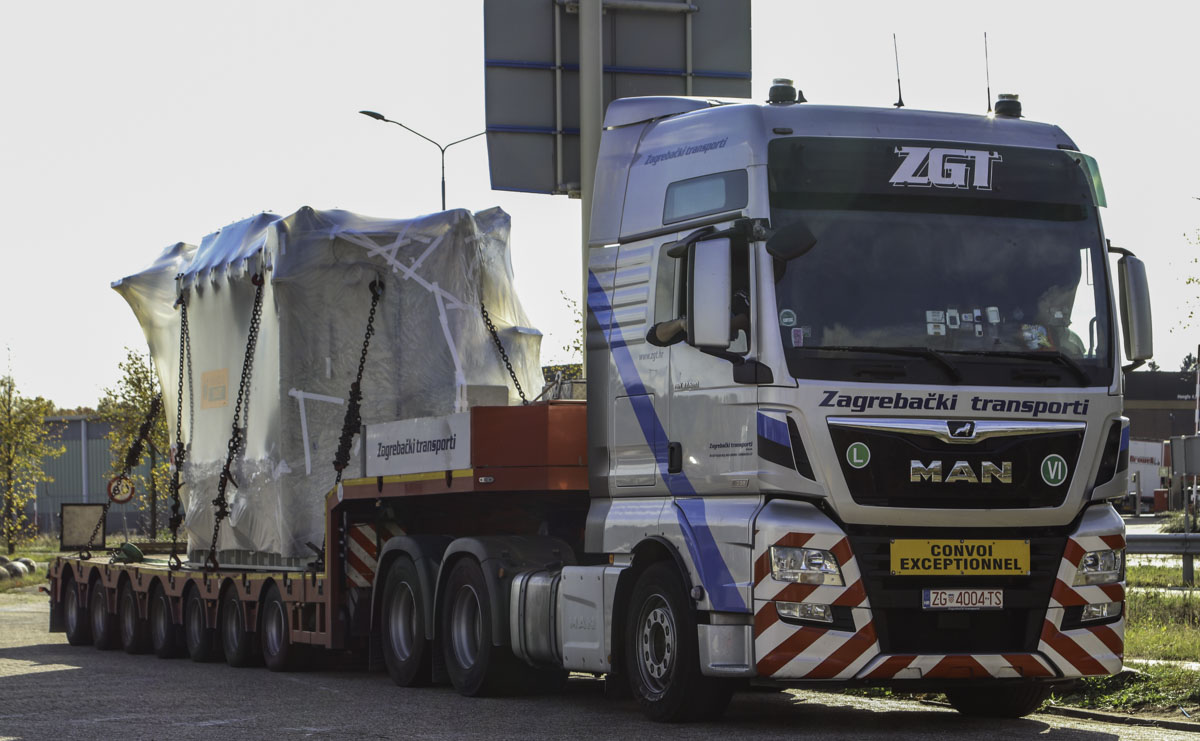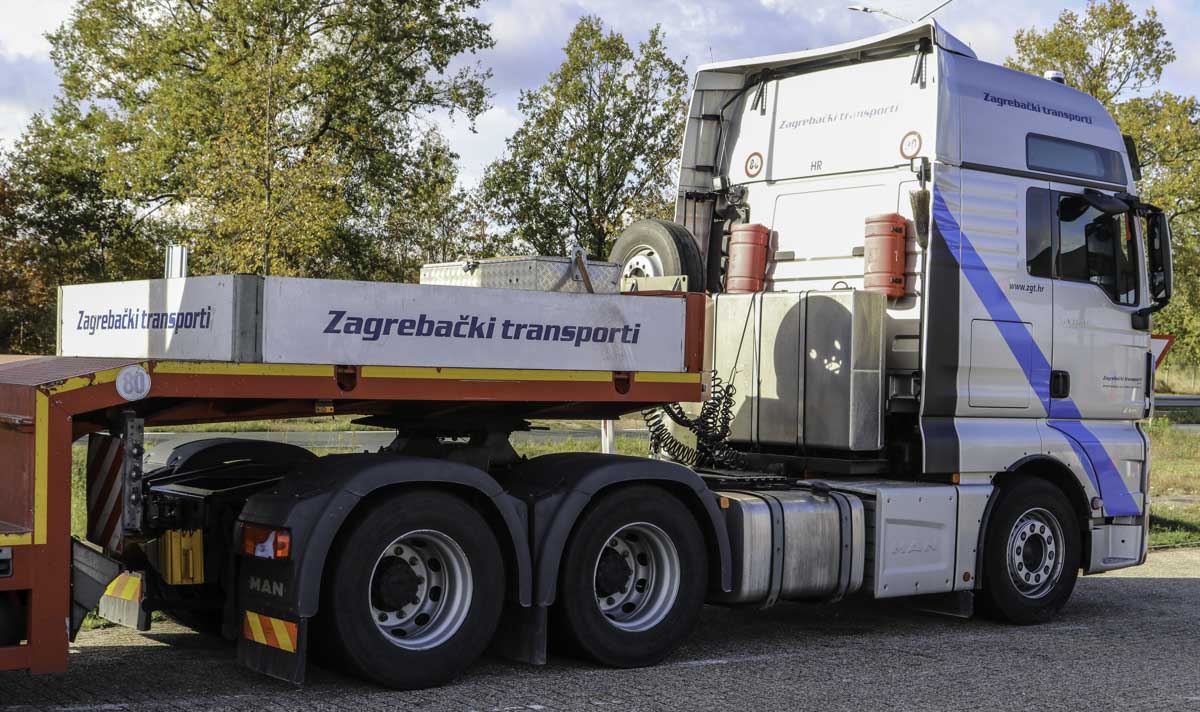 On this side are behind the front axle the Euro 6 muffler and a diesel tank installed. Behind the cabin is a large diesel tank mounted.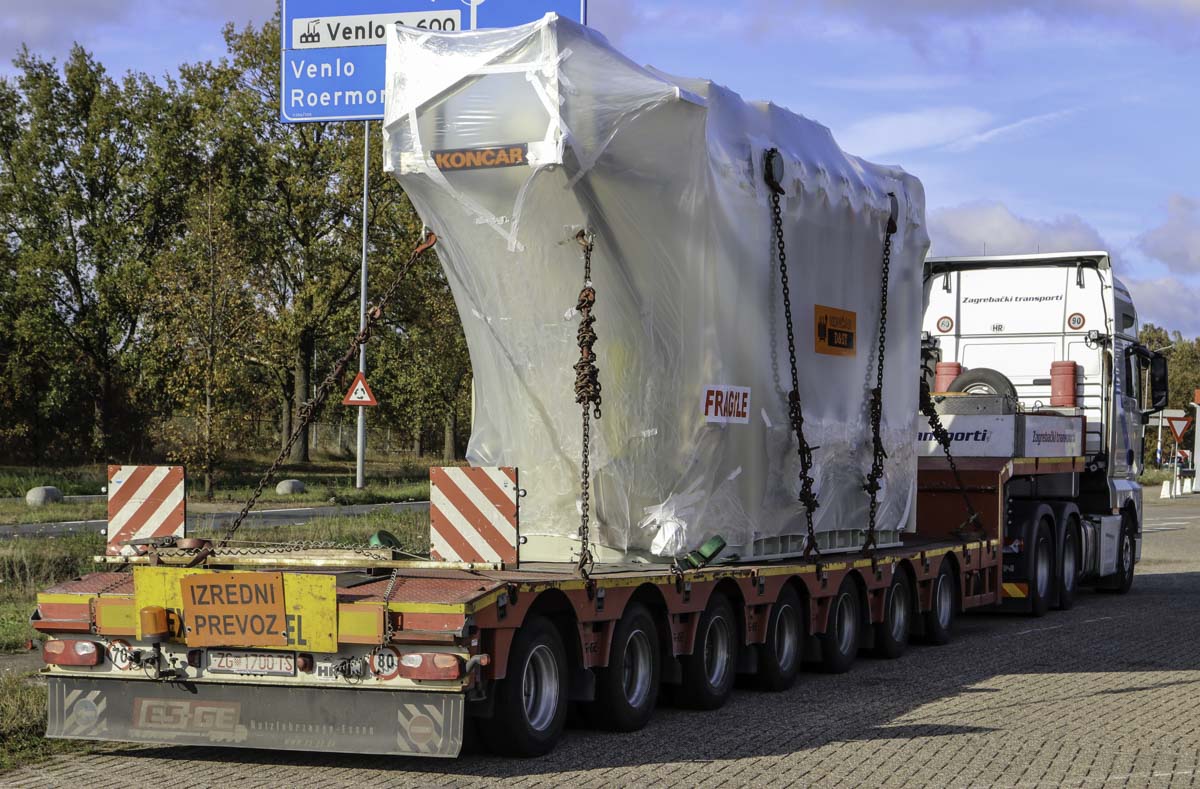 Attached is a 7-axle ES-GE semi low loader.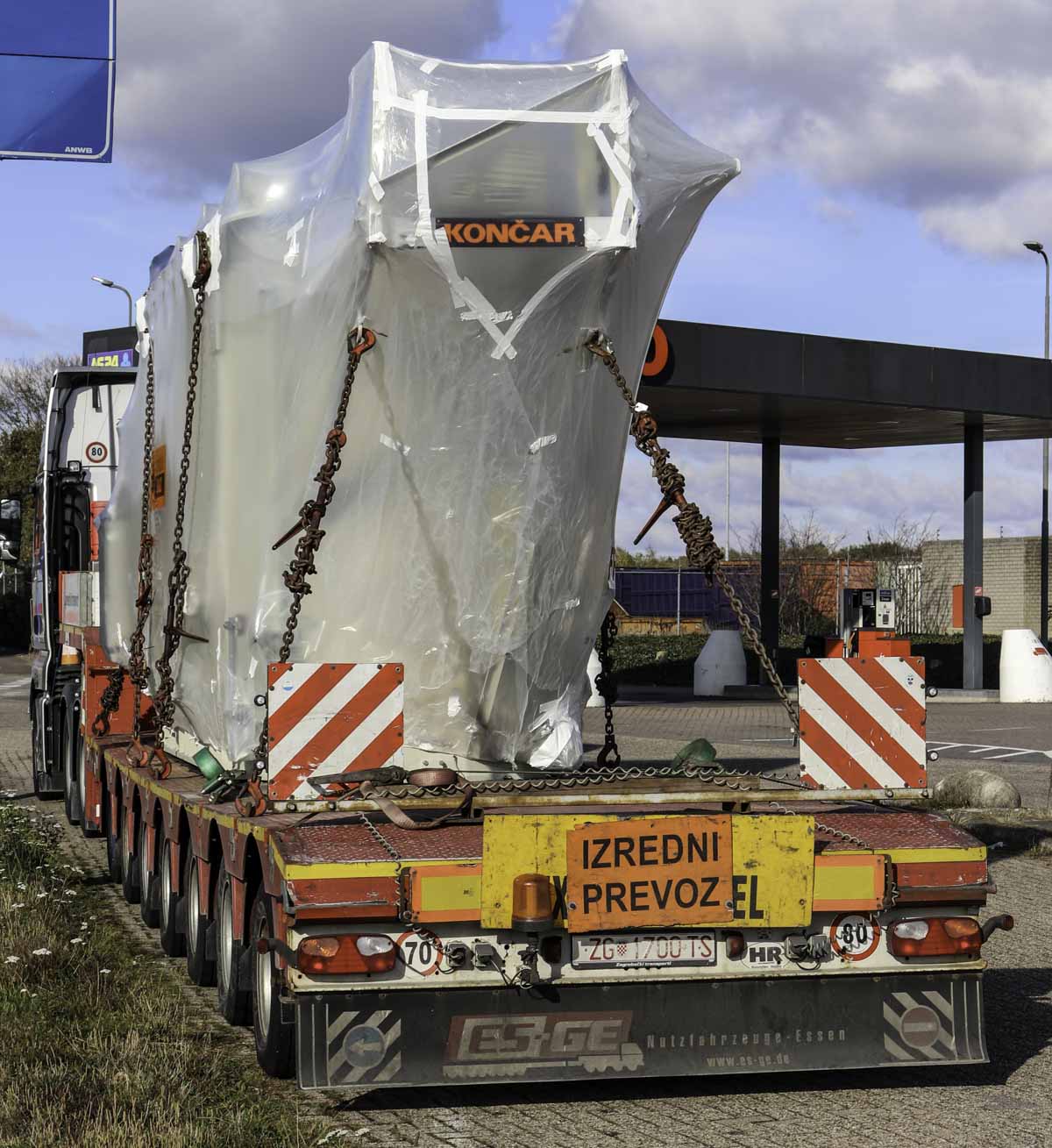 The cargo is a transformer with a mass of 64 tonnes.
Back to the MAN TGX menu
---
---