Kobelco CKE4000C - Antara Koh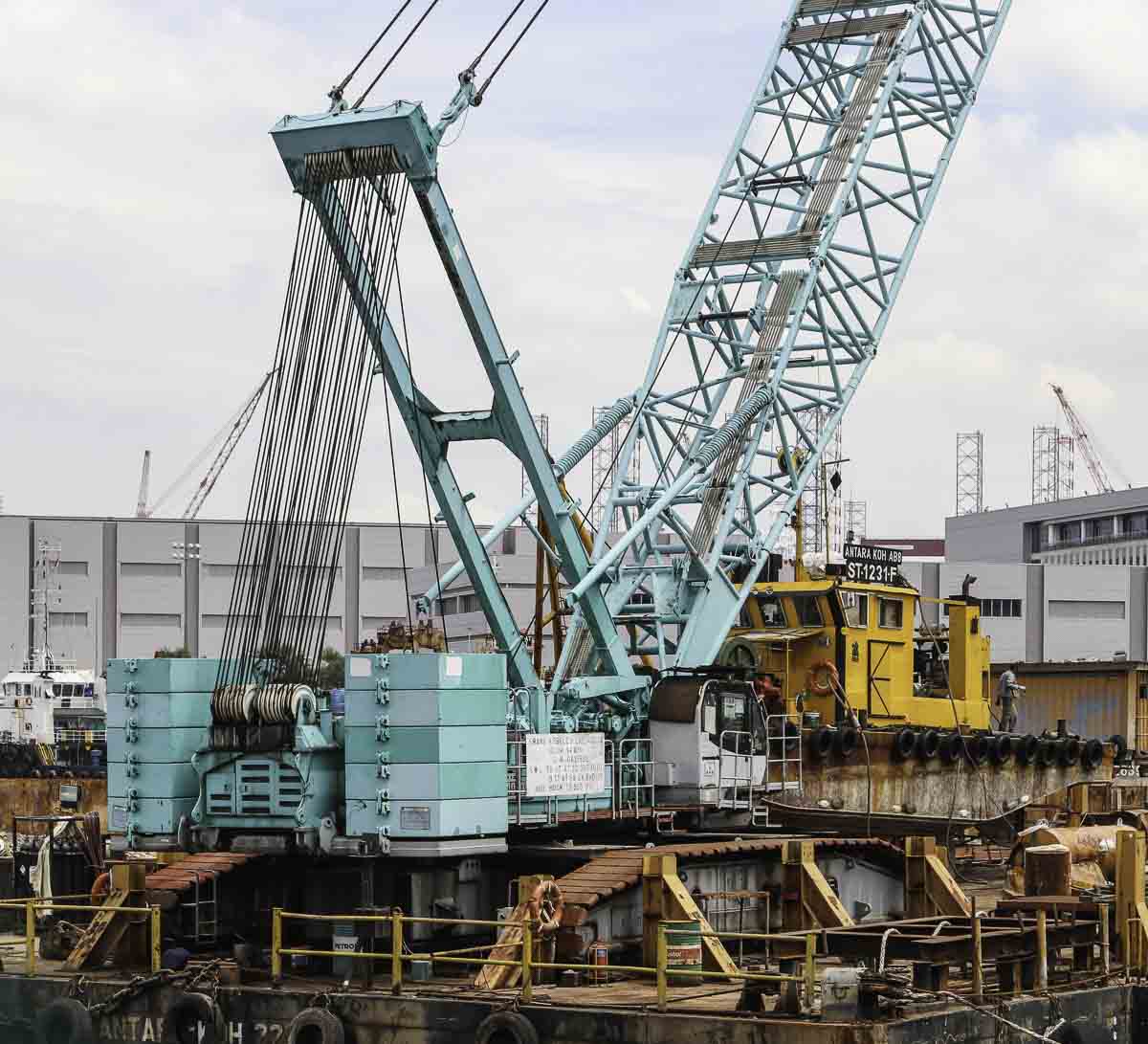 Antara Koh from Singapore (SG) is specialized in civil construction for maritime construction projects and is for that deploying multiple crawler cranes from barge. The largest crane they are using is this impressive Kobelco CKE4000C, a 350-tonne crane.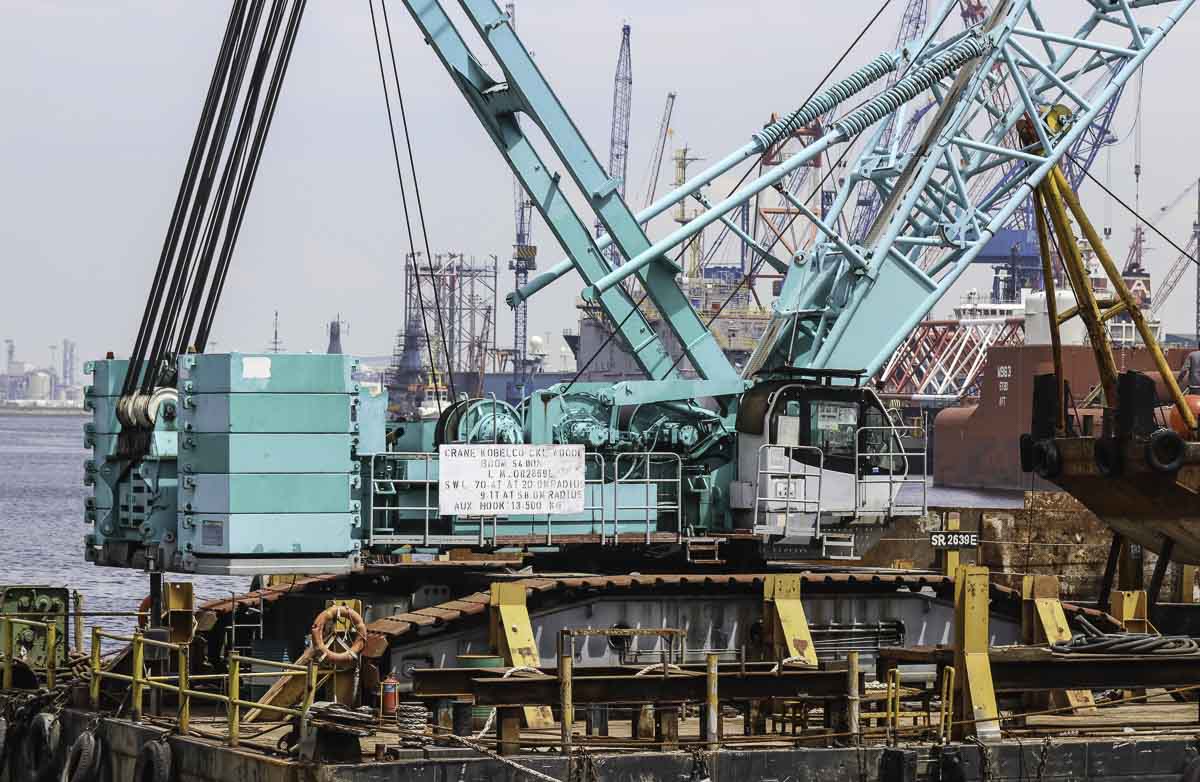 The undercarriage is 10.53 meters long and 8.72 meters wide. The crane is powered by a Hino K13C-UV, a diesel engine with a power of 295 kW. The engine powers in total six hydraulic pumps.

A single track is 10.53 meters long, 1.22 meters wide and 1.77 meters tall. The mass each is 36.2 tonnes. For the work from the barge is the crane's undercarriage locked in steelframes.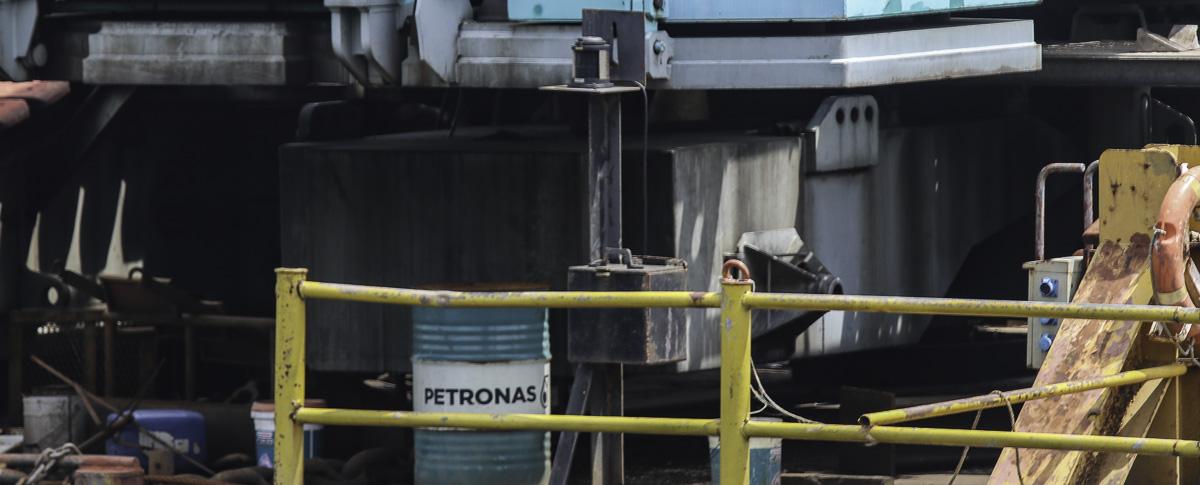 Attached to the undercarriage is in total 41 tonnes of central counterweight.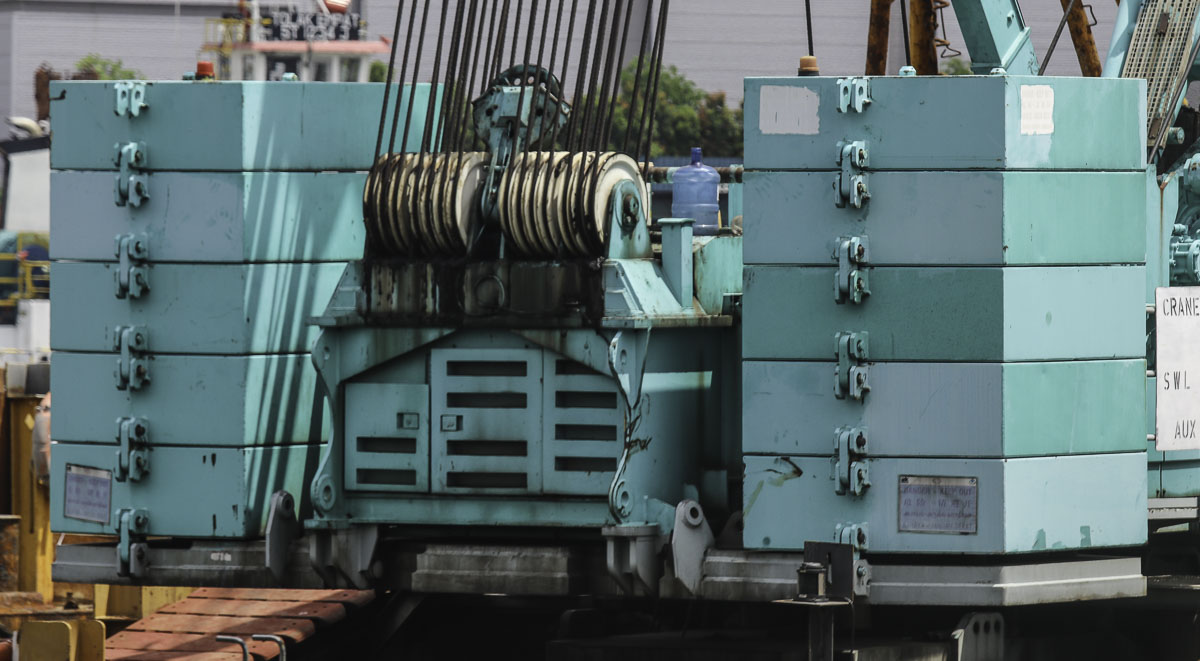 Attached to the superstructure is in total 120 tonnes of counterweight, the counterweight has a 7.525 meter tailswing. The counterweight exists out of a 20 tonne base plate and in total ten slabs with a 10 tonne mass.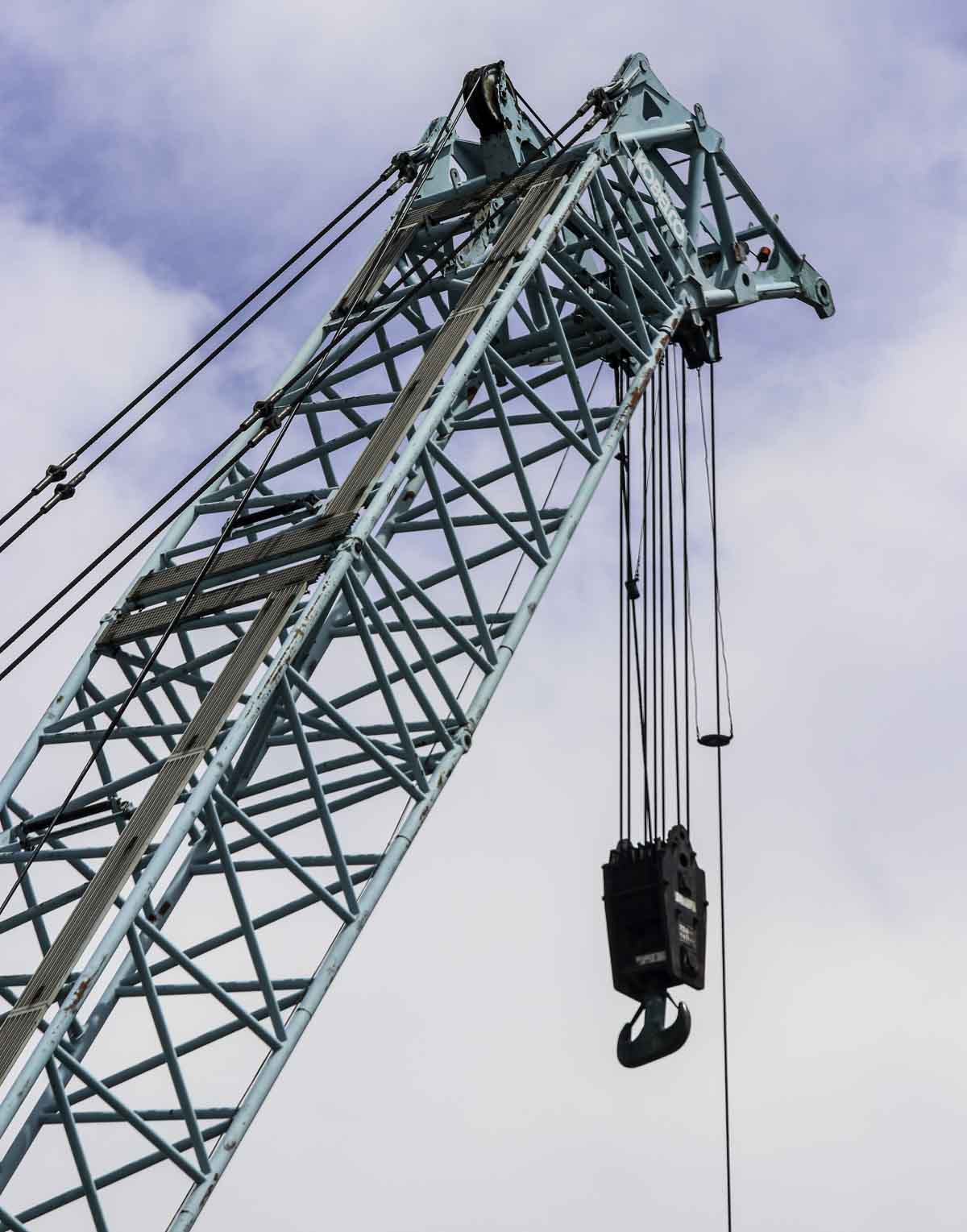 Here is the crane fitted with the standard main boom, the main boom is minimum 18 meters long and maximum 78 meters long. The crane is equipped with two 13.5-tonne hoist winches each fitted with 28 mm wire rope.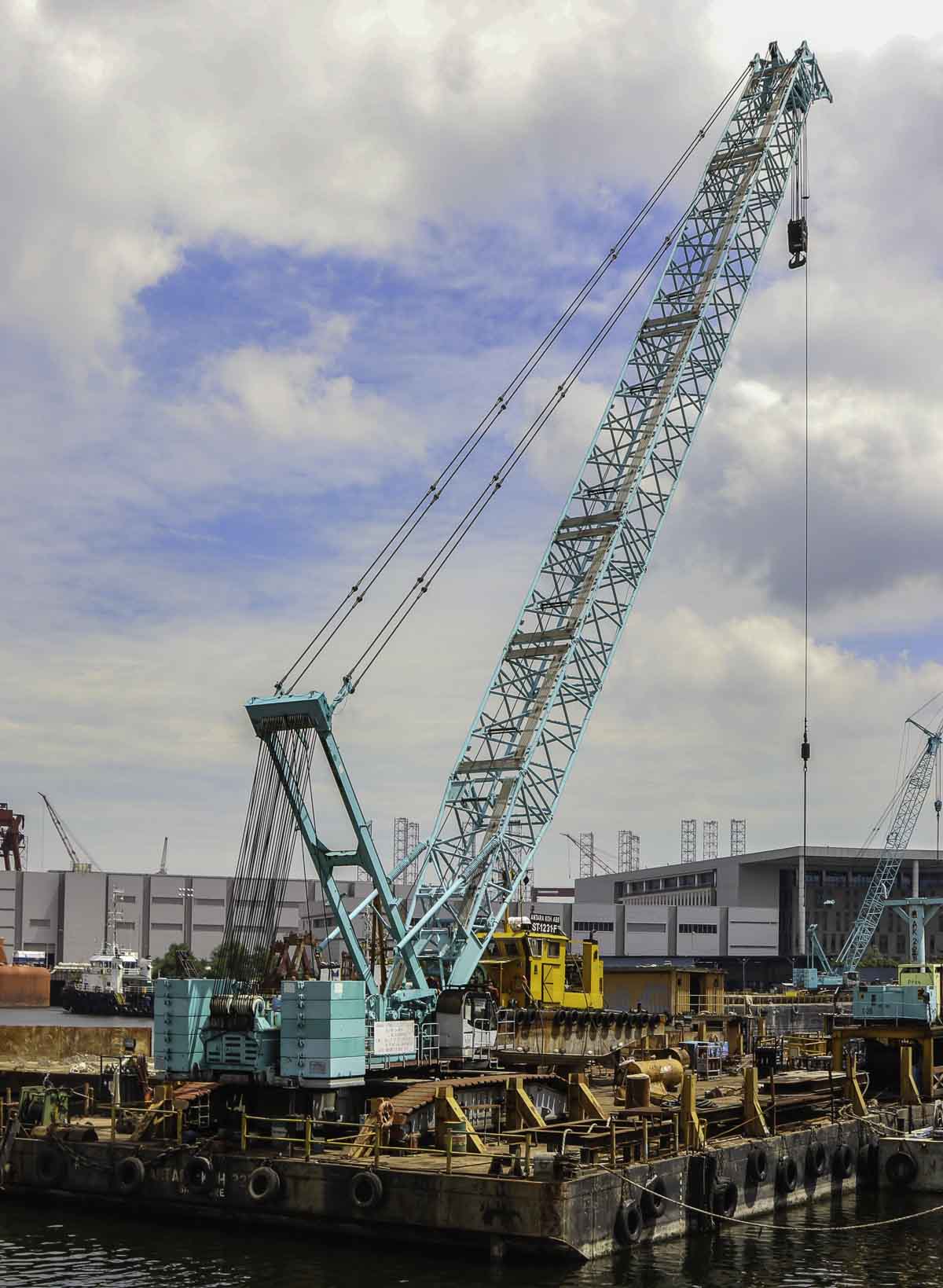 Here is the crane fitted with a 54 meter main boom. In this configuration is the crane able to hoist maximum 242.4 tonnes on an 8.6 meter radius or 16.7 tonnes to a 49.1 meter radius, when the correct reeving is used. An interessting and sharp crane of Antara Koh!
Back to the Kobelco CKE-series menu
---
---