Kobelco CKE2500 - Asiagroup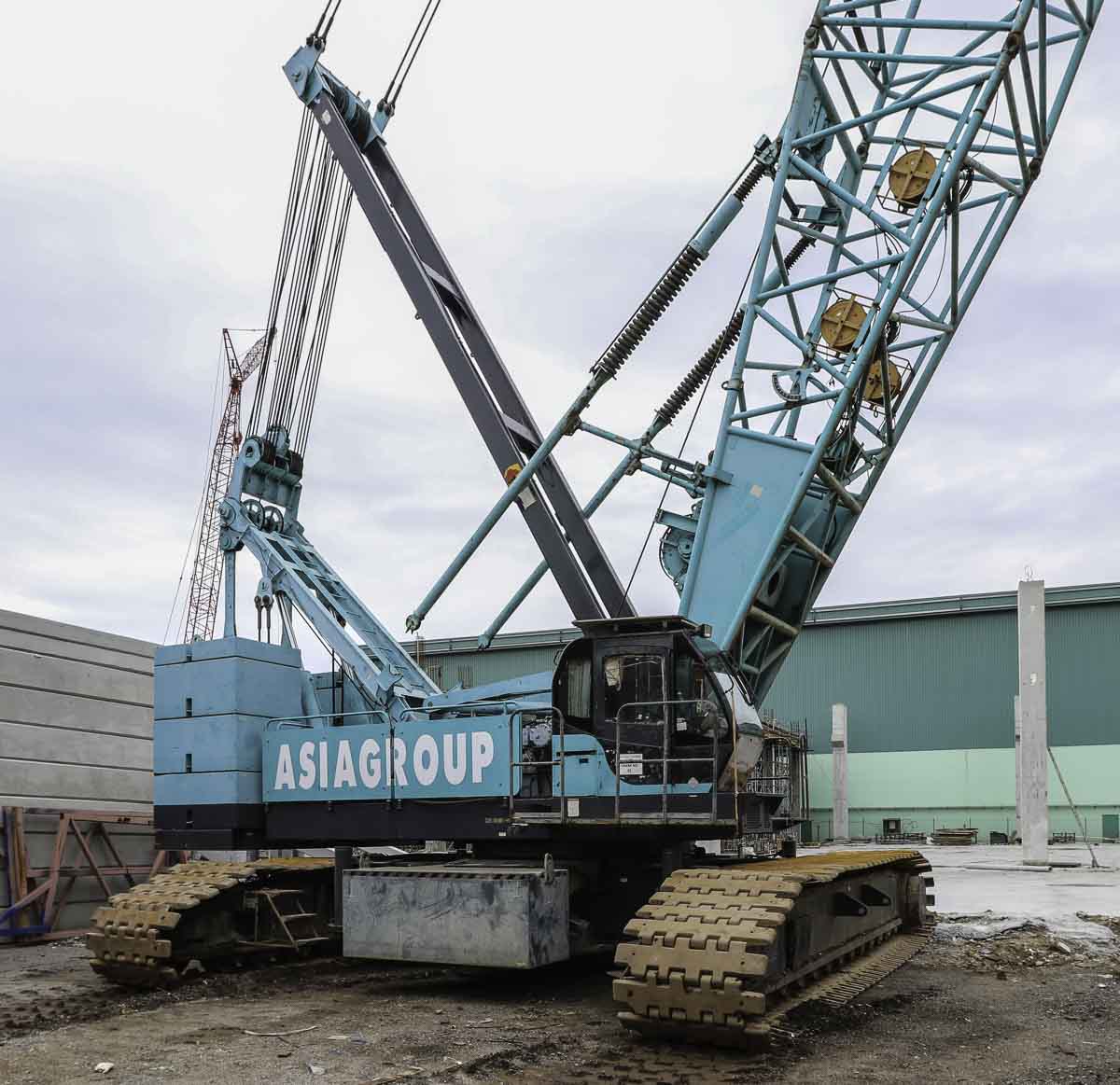 Asiagroup from Singapore (SG) is using this sharp Kobelco CKE2500 as their yard crane. It is a 250-tonne crawler crane.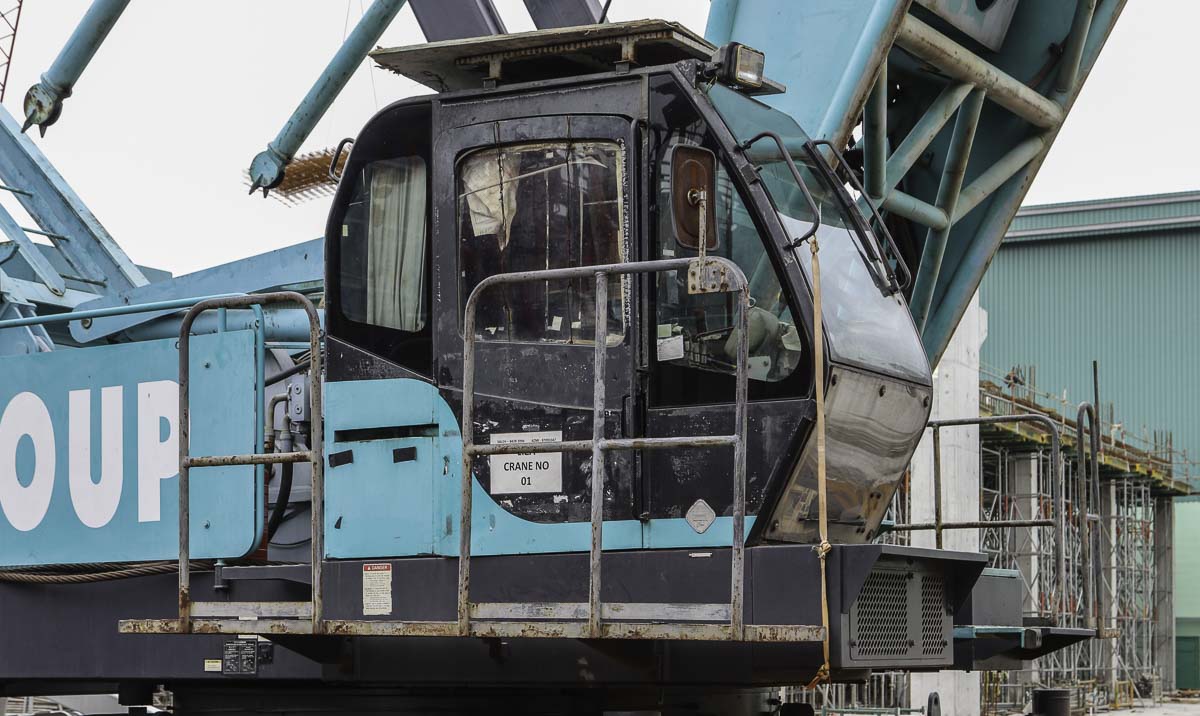 The crane is powered by a Mitsubishi 6D24-TLU2D, a 6-cylinder diesel engine with a power of 235 kW (315 hp). The diesel engine powers in total four hydraulic pumps to move the crane functions.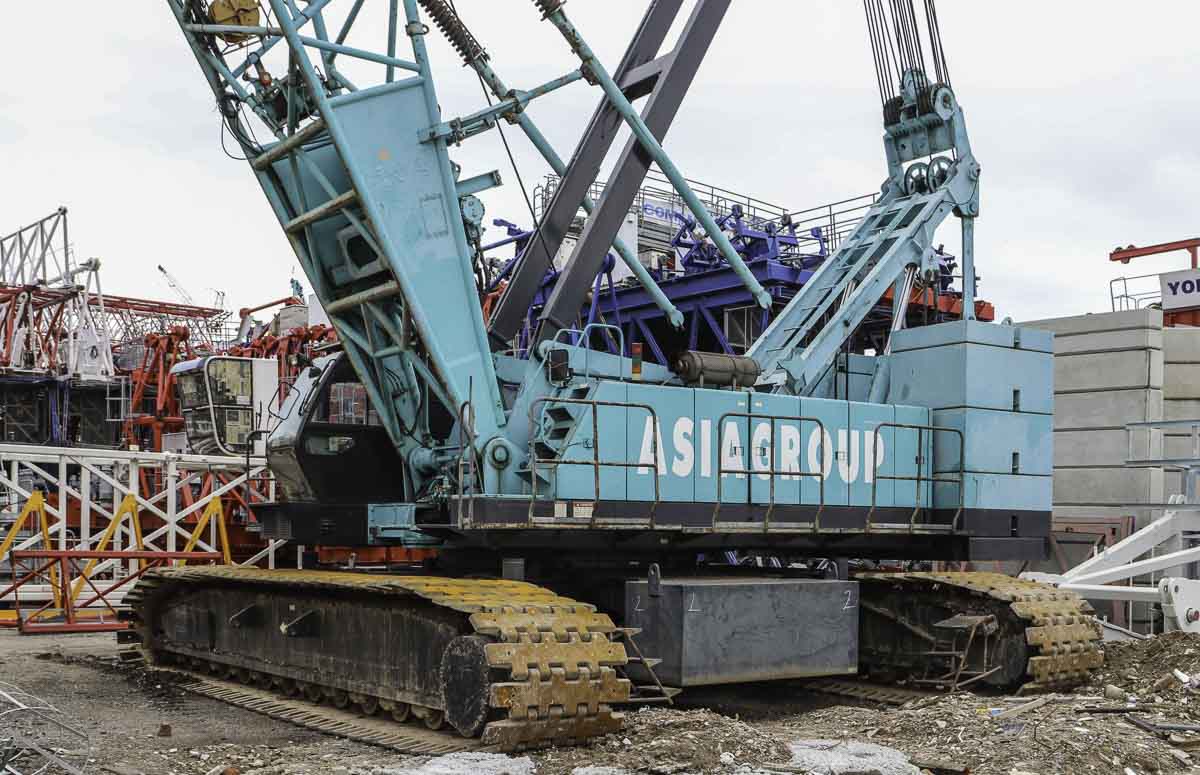 The undercarriage is 8.83 meters long and 7.22 meters wide.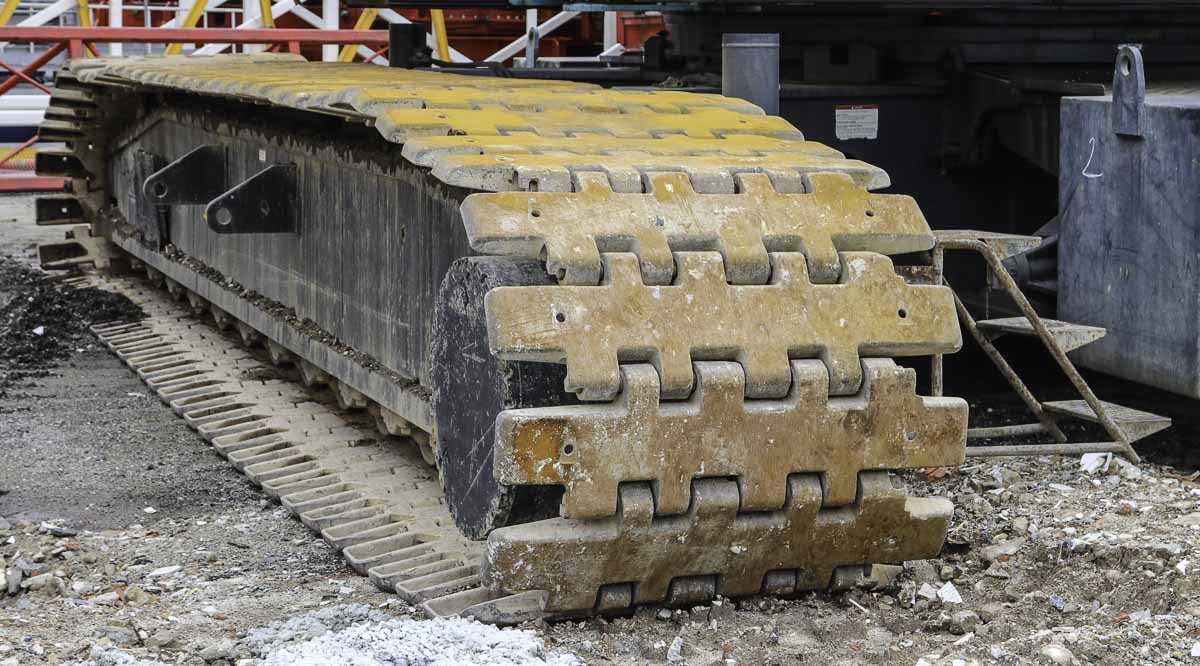 A single track is 8.83 meters long, 1.22 meters wide and 1.365 meters tall. The transport mass each is 23.5 tonnes.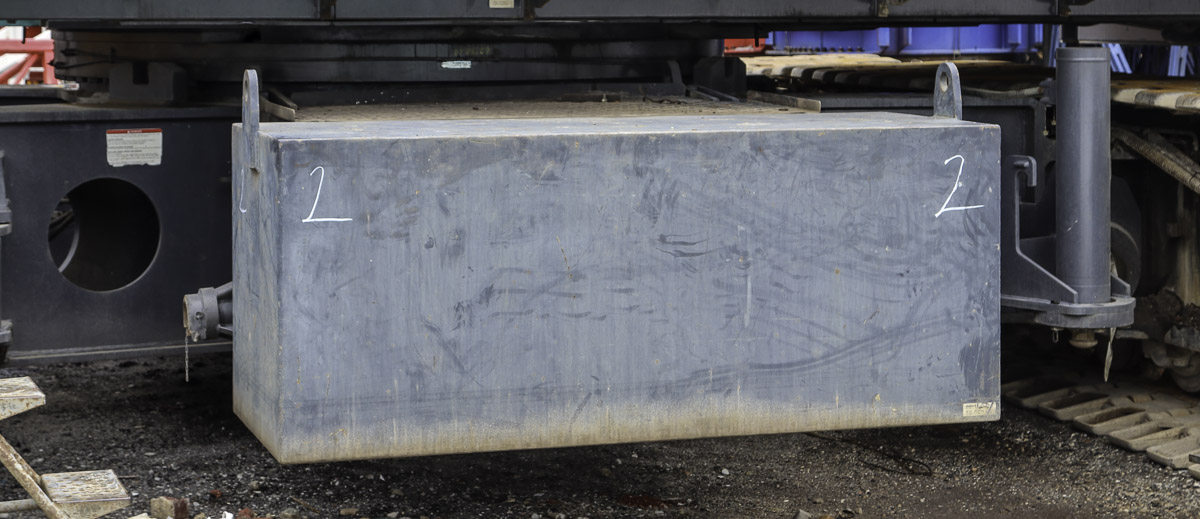 Attached to the undercarriage is in total 20 tonnes of central counterweight, per side 10 tonnes.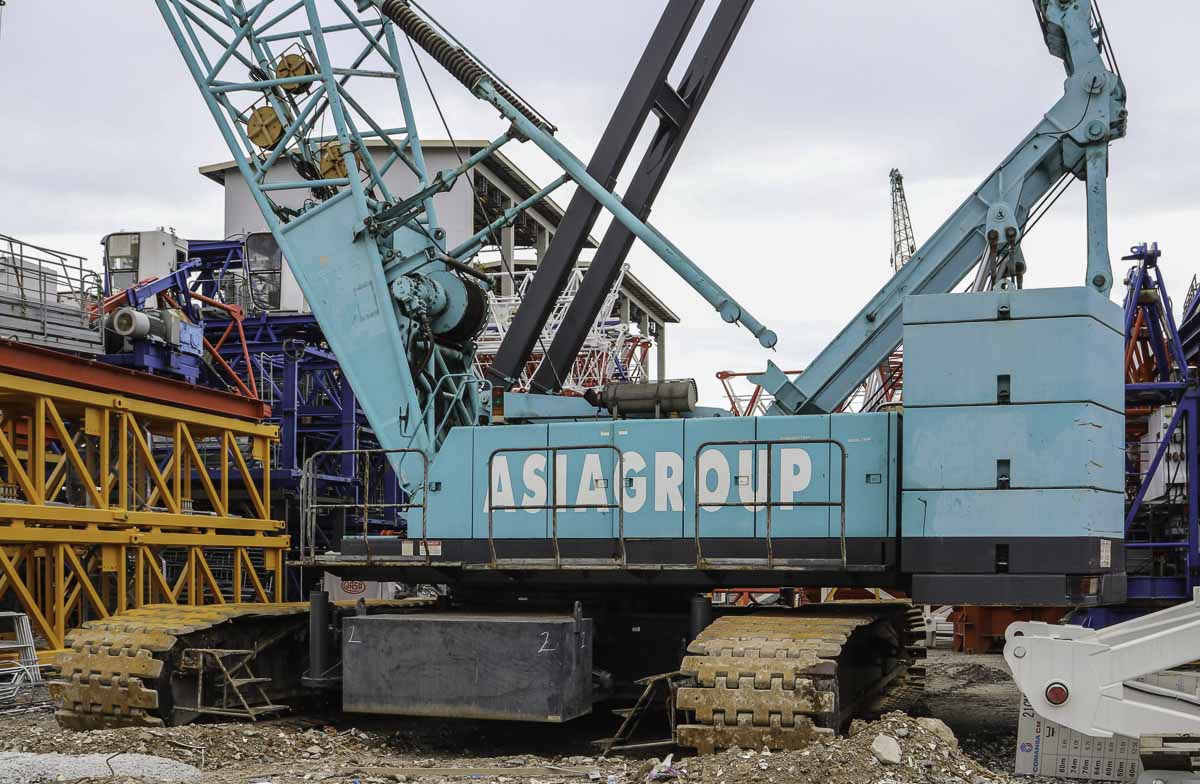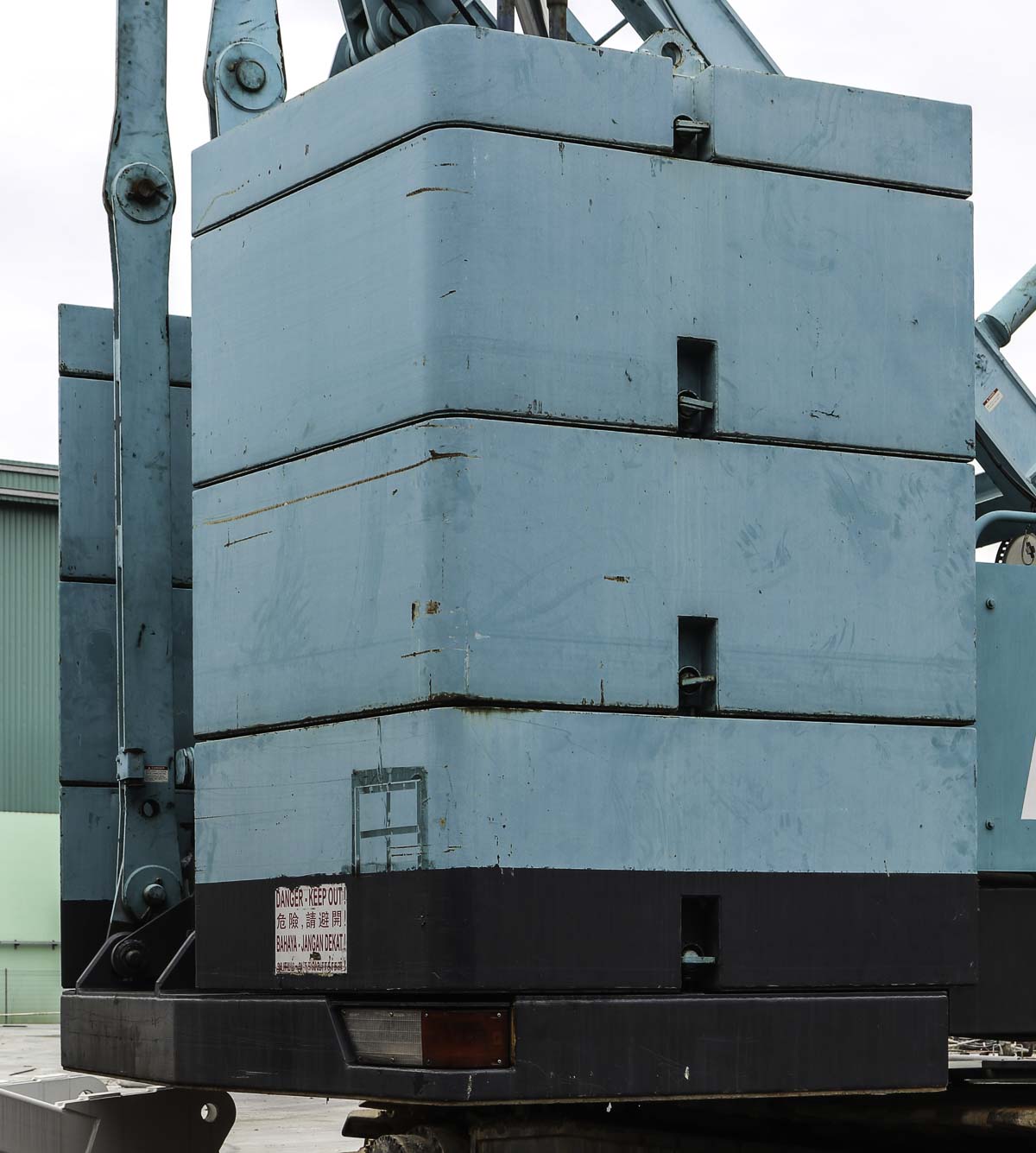 Attached to the superstructure is in total 80.6 tonnes of counterweight with a tailswing of 6 meters. The crane can install the counterweight itself with use of hydraulic cylinders which are also used to erect the A-frame.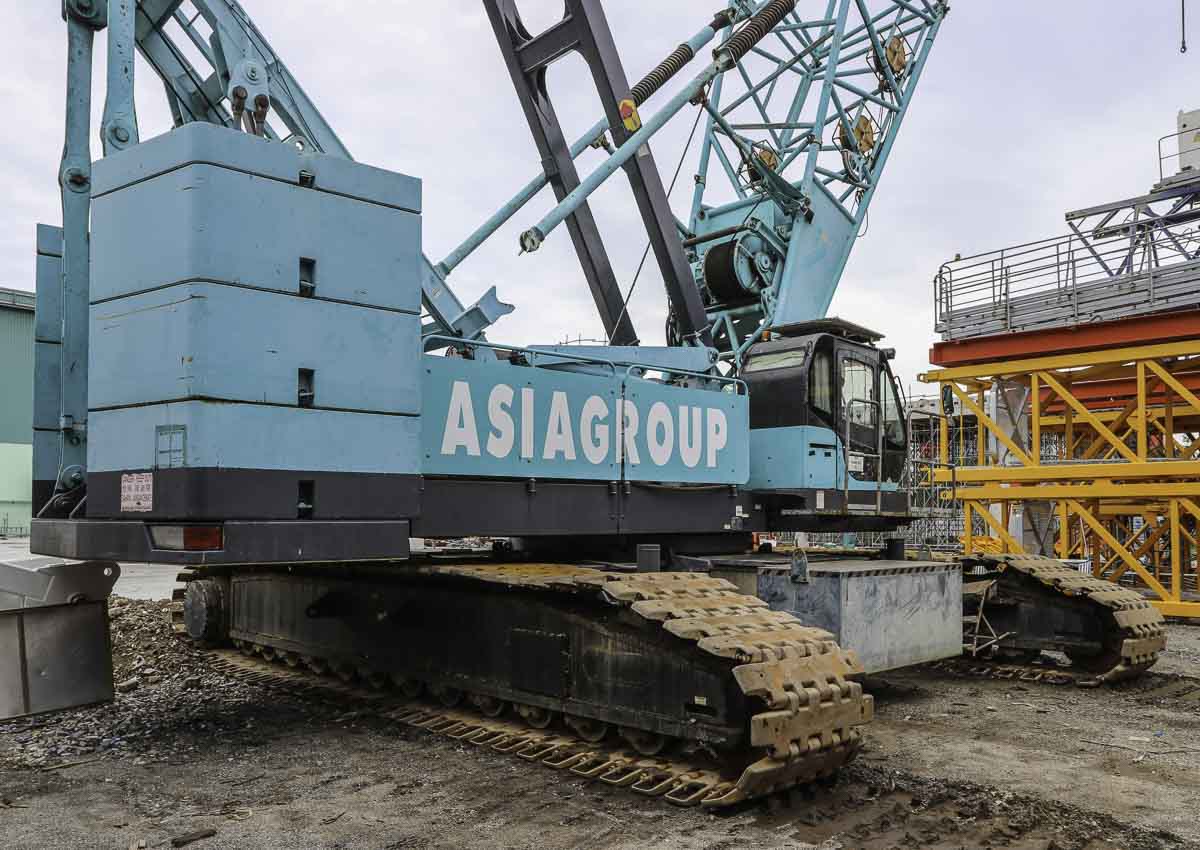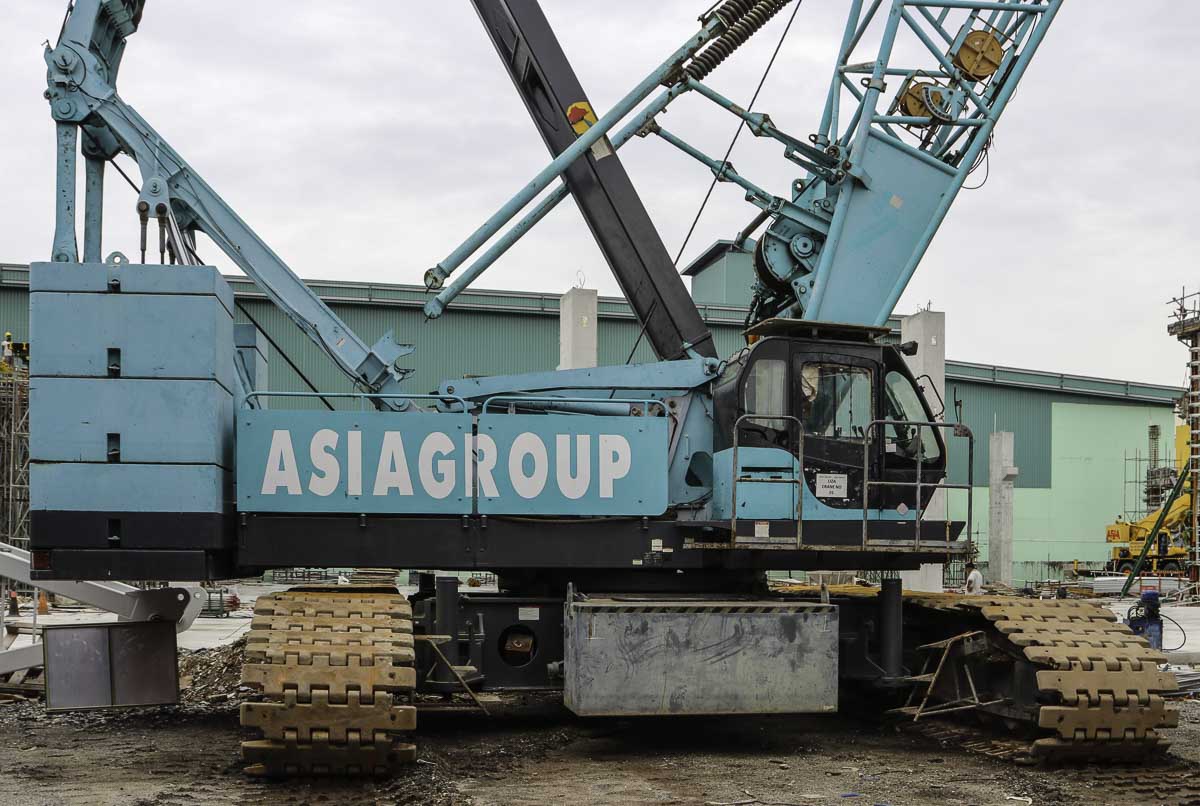 The crane is fitted with two 13-tonne hoist winches.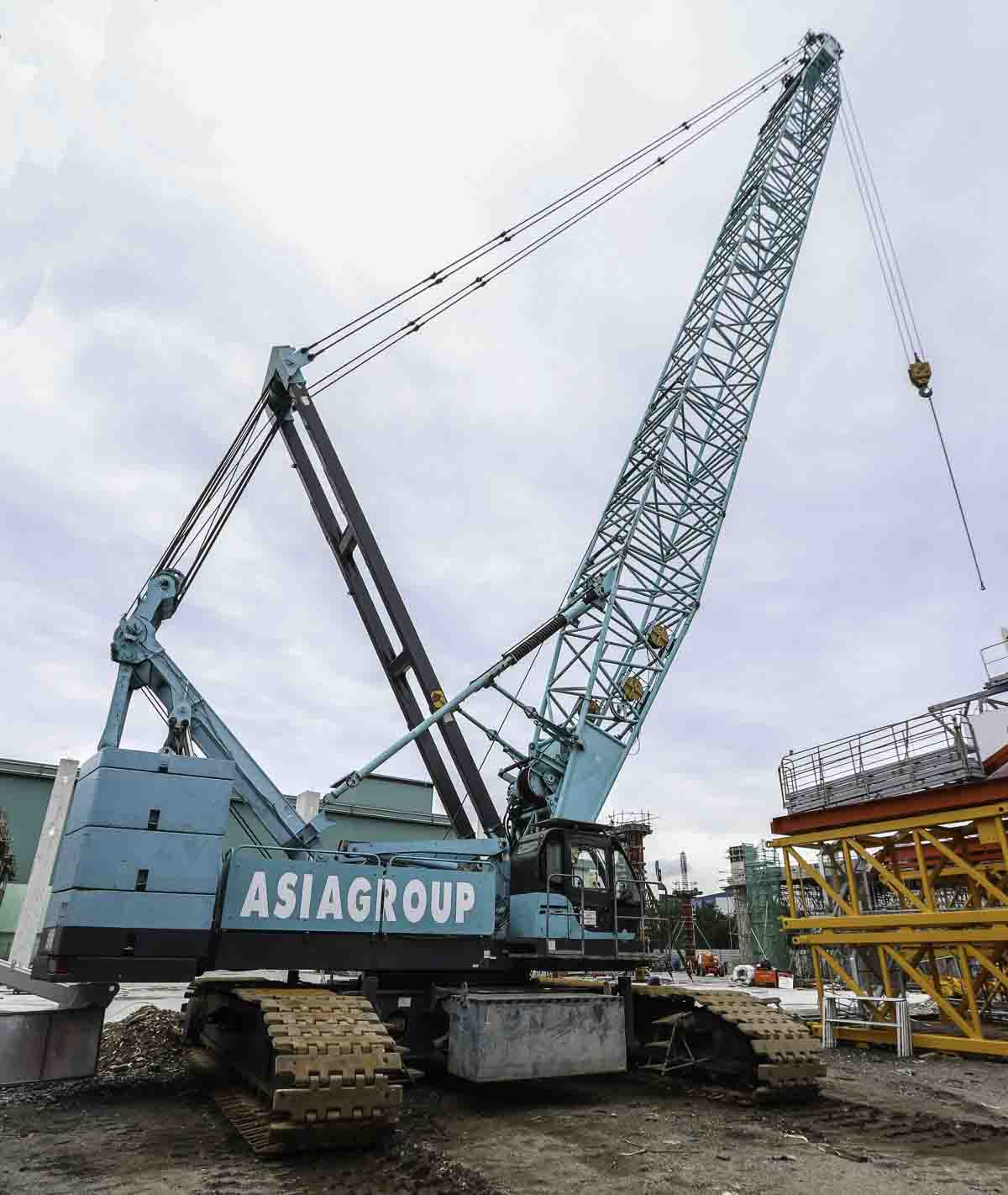 Here was the crane fitted with a 45.7 meter long mainboom. In this configuration is the crane able to lift maximum 103 tonnes on a 9 meter radius or 15.3 tonnes to a 41.2 meter radius, when the correct amount of falls are used. A sharp crane if Asiagroup!
Back to the Kobelco CKE-series menu
---
---