Kobelco CKE2500-2 - Est Industries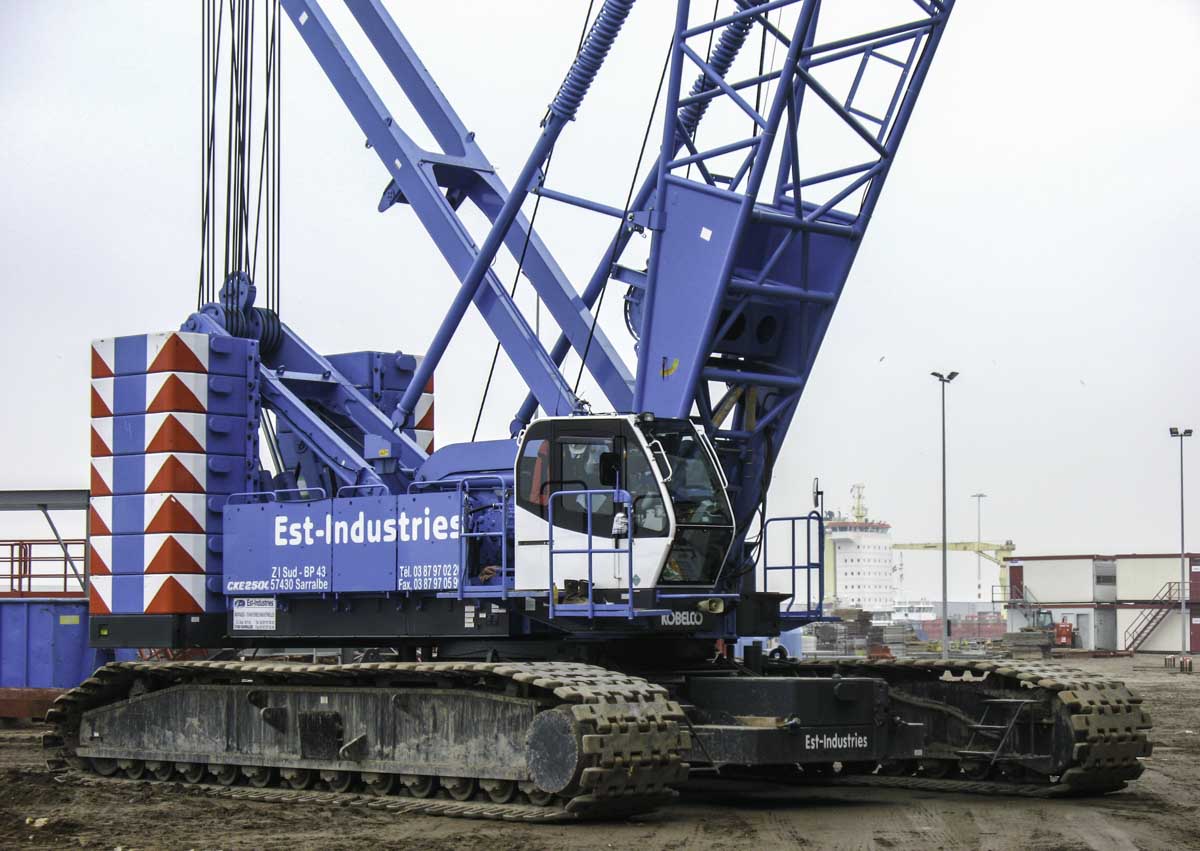 This sharp Kobelco CKE2500-2 of Est Industries from Sarralbe (FR) was used on a construction site in Harlingen (NL). It is a 250-tonne crane with year of manufacture 2008.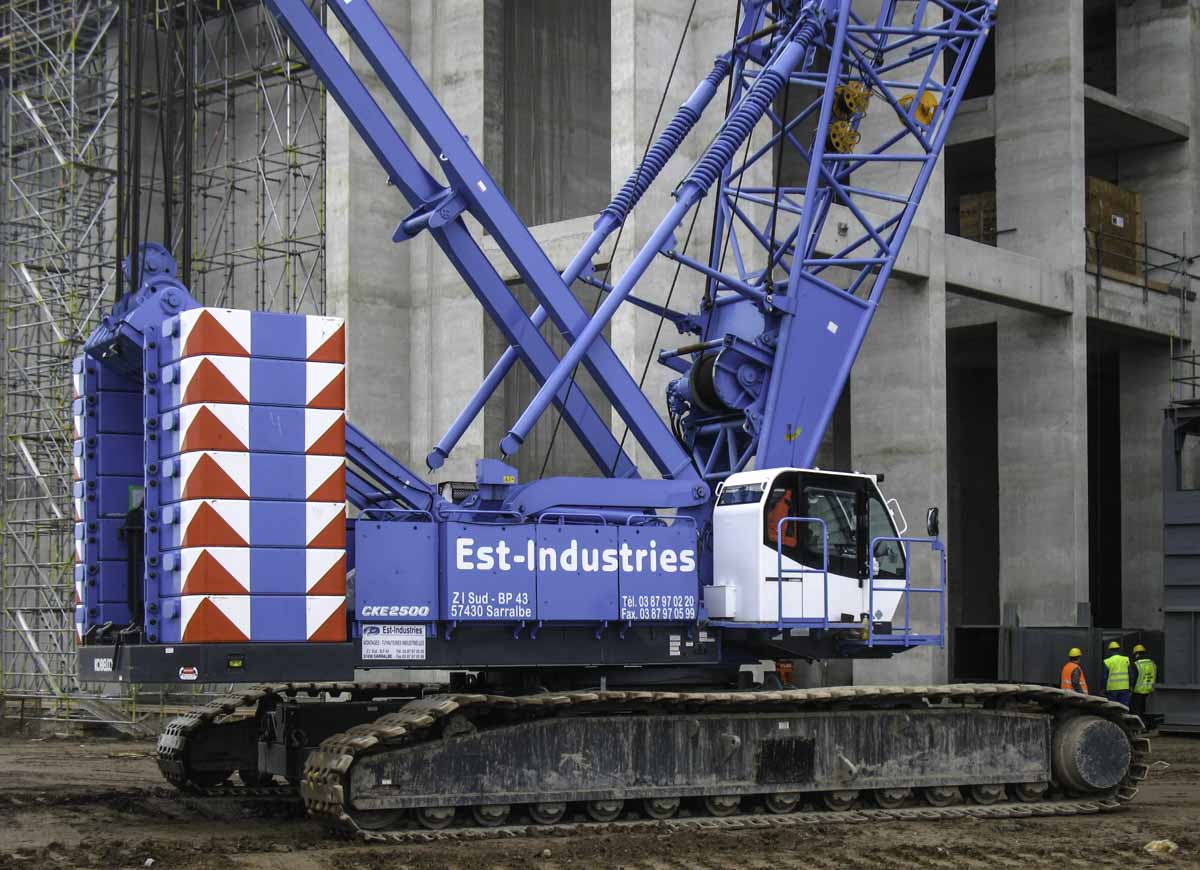 The crane is powered by a HINO P11C-UN, a 10.52 liter 6-cylinder diesel engine with a power of 247 kW. The diesel engine is powering in total four hydraulic pumps to move the crane and functions.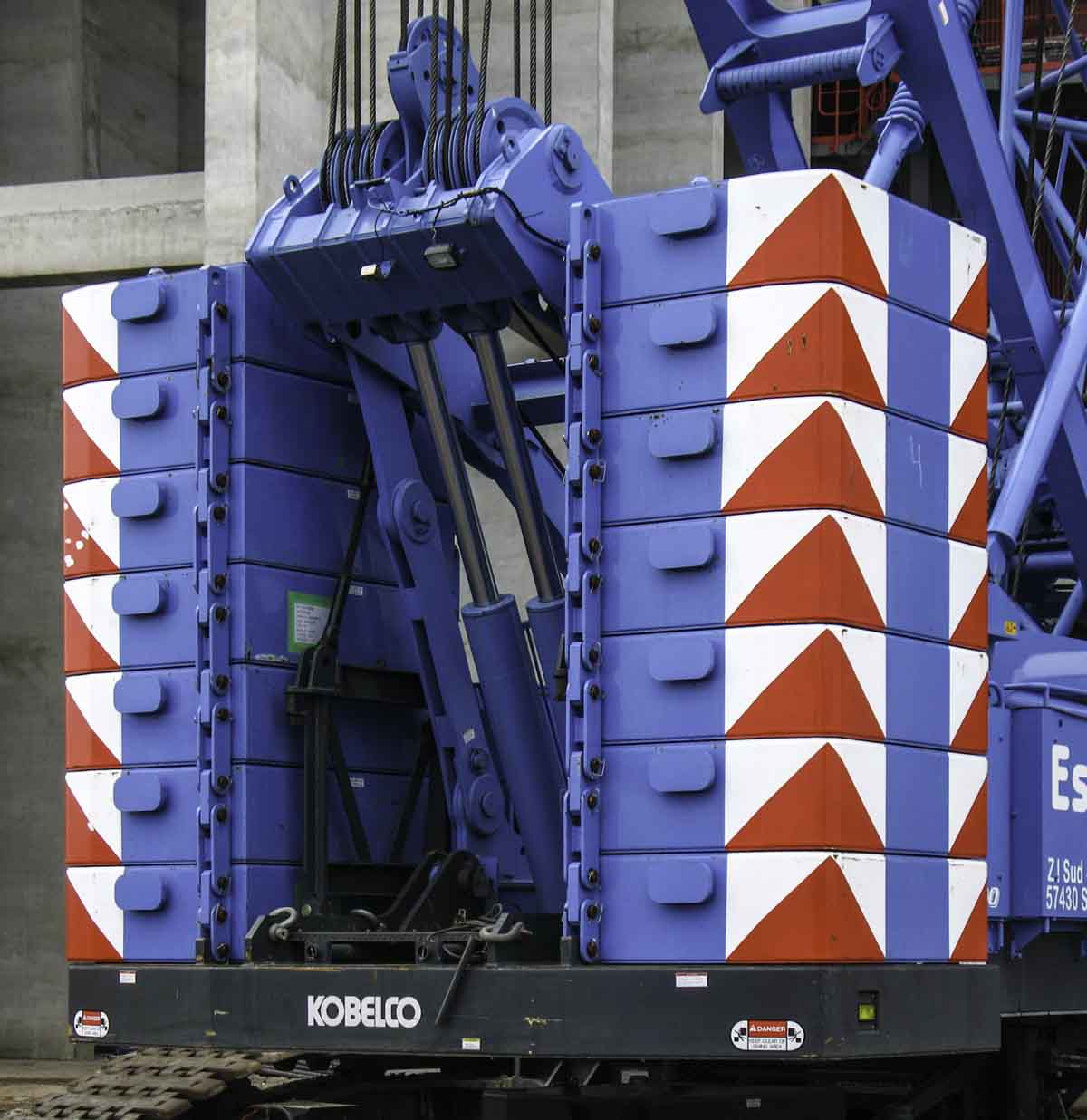 The full counterweight is 89.79 tonnes, that exists out of a 11.04 tonne base plate with in total fourteen slabs with 5.625 tonnes. The counterweight has a 6 meter tailswing. The crane can pick-up the counterweight from the ground with help of the two hydraulic cylinders below the A-frame.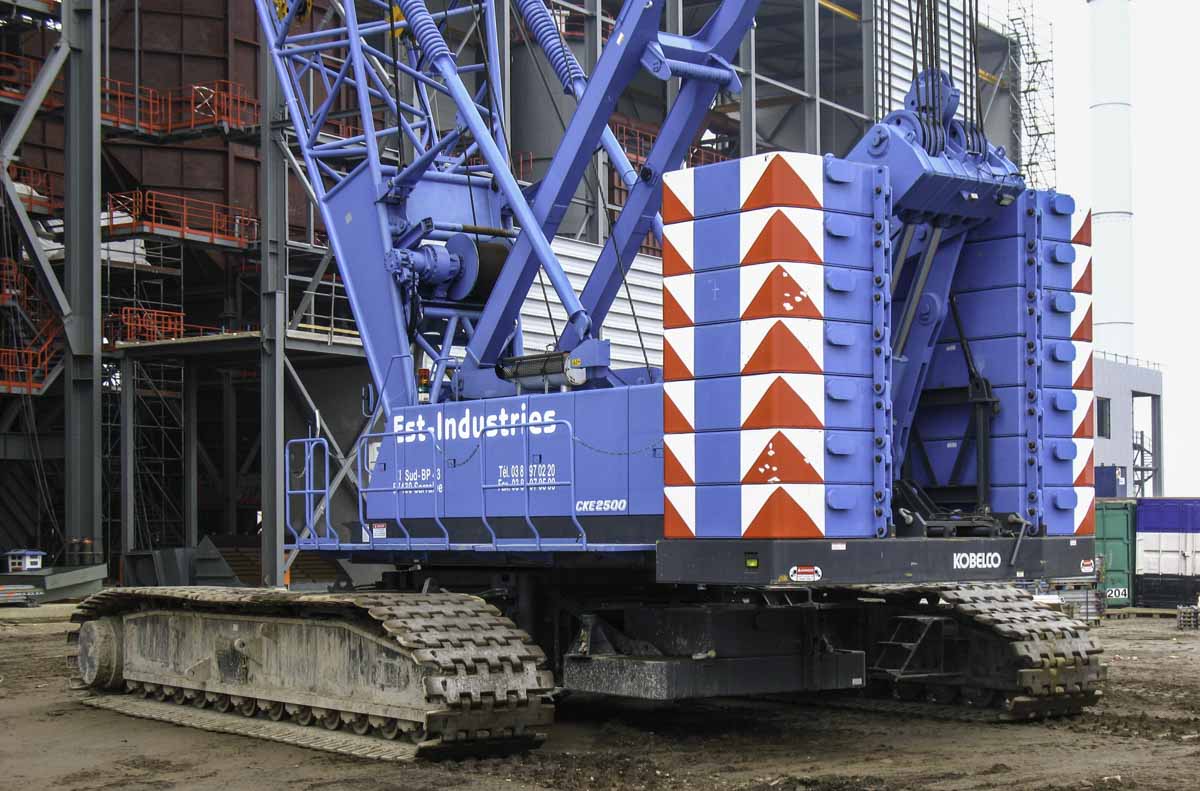 The undercarriage of the crane is 8.97 meters long and 7.62 meters wide. The tracks are each 8.97 meters long, 1.22 meters wide and 1.37 meters tall. The mass each is 20.7 tonnes.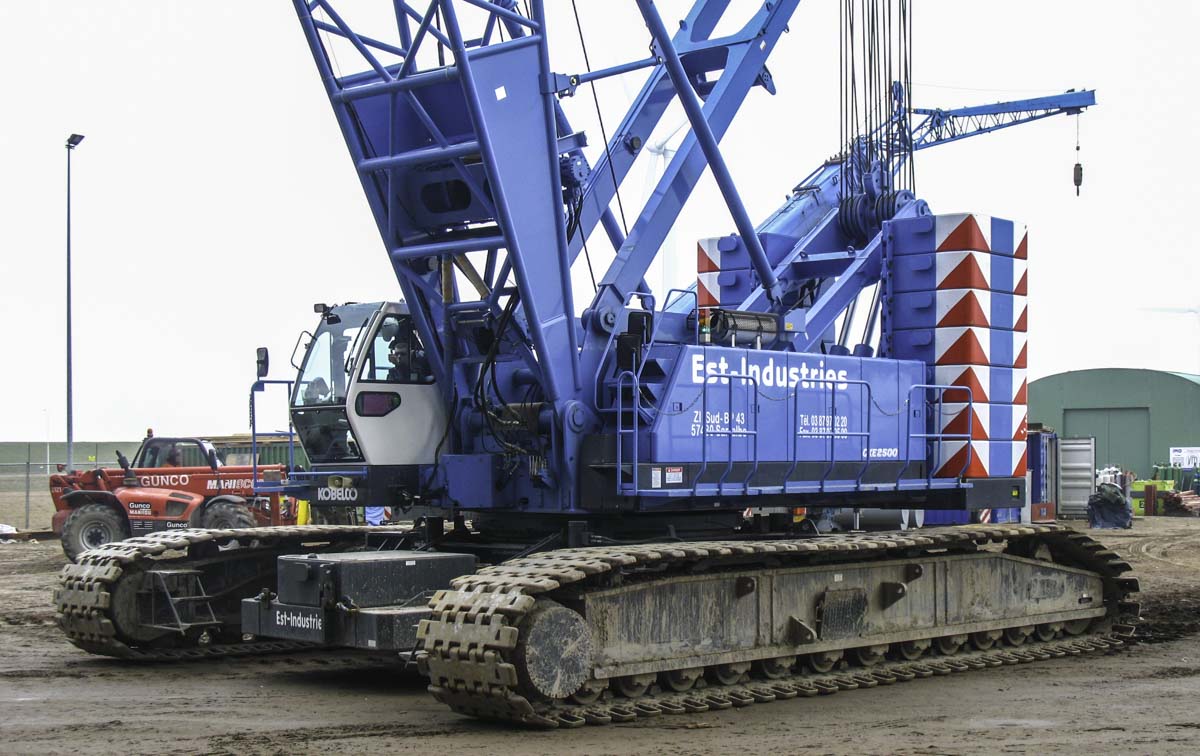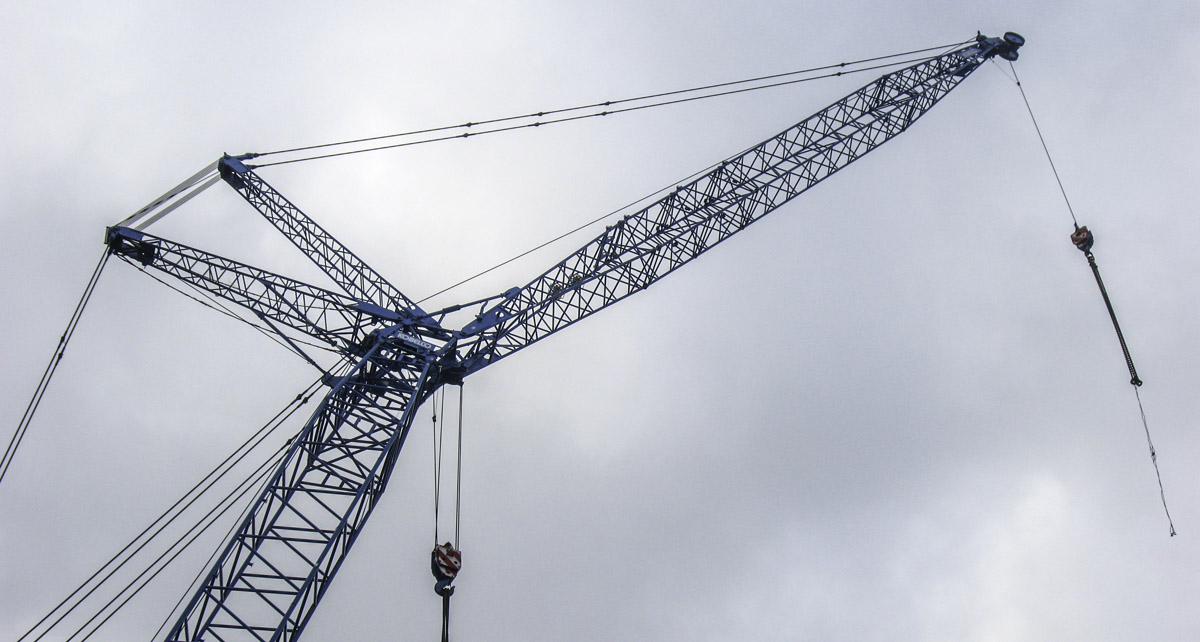 The crane was fitted here with a 30.5 meter long luffing jib. The luffing jib has a maximum length of 61 meters.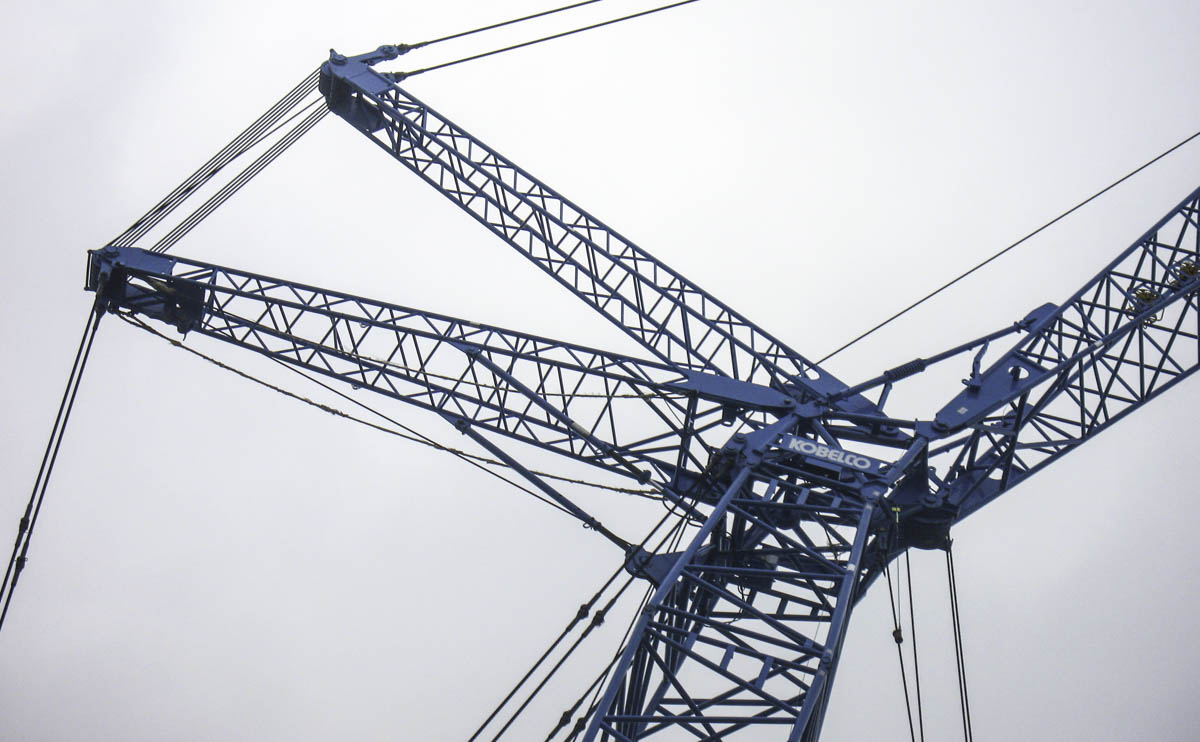 The main boom has a 48.8 meter length.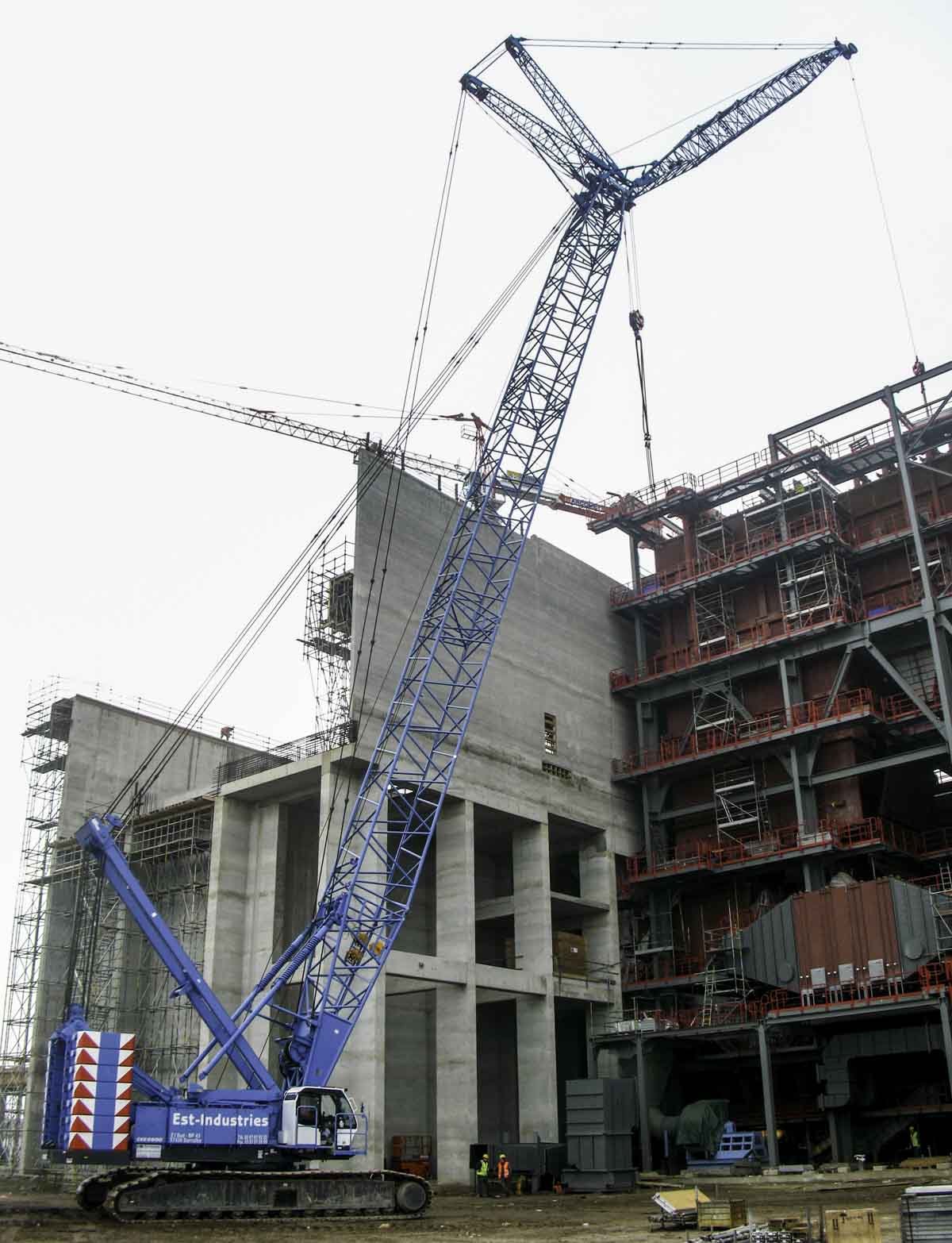 Between the tracks are on both sides 12 tonnes of central counterweight installed, in total 24 tonnes.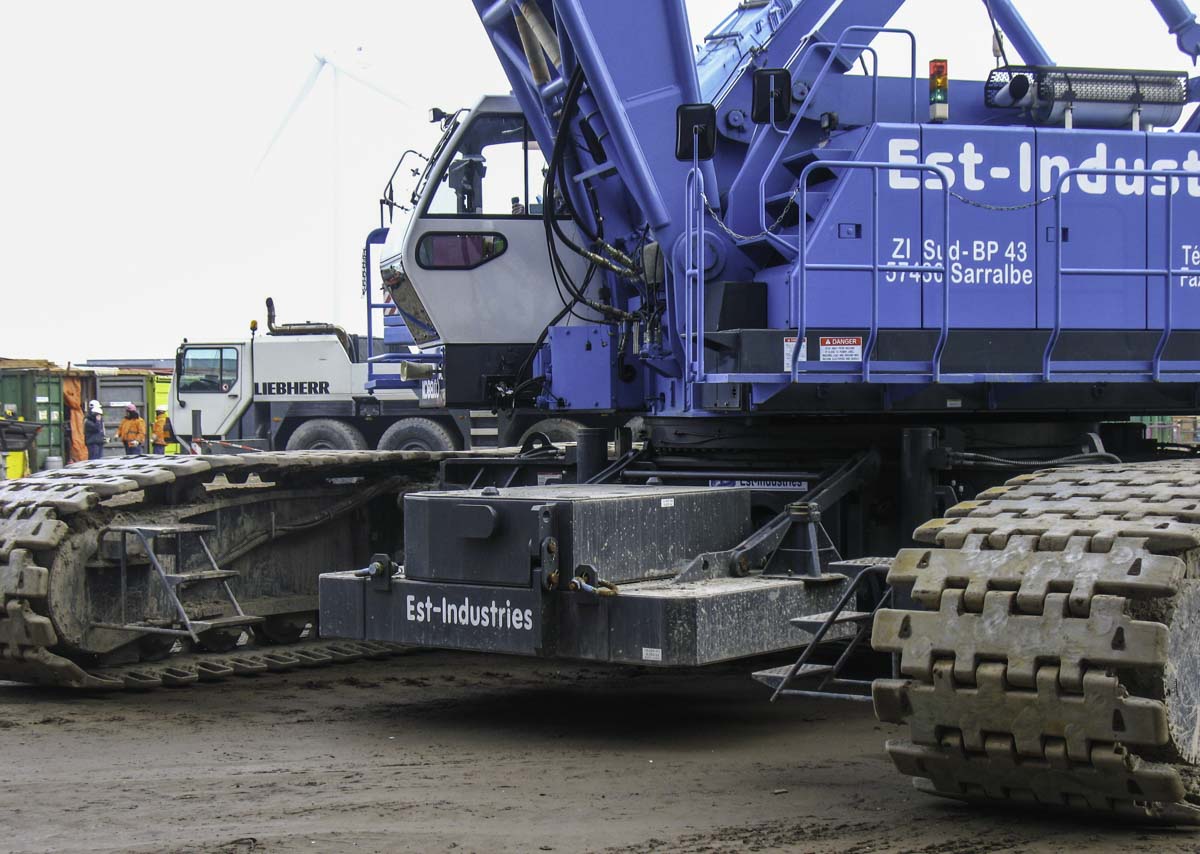 Est Industries is a manufacturer of plant parts, they are using for the erection on site a fleet of their own cranes.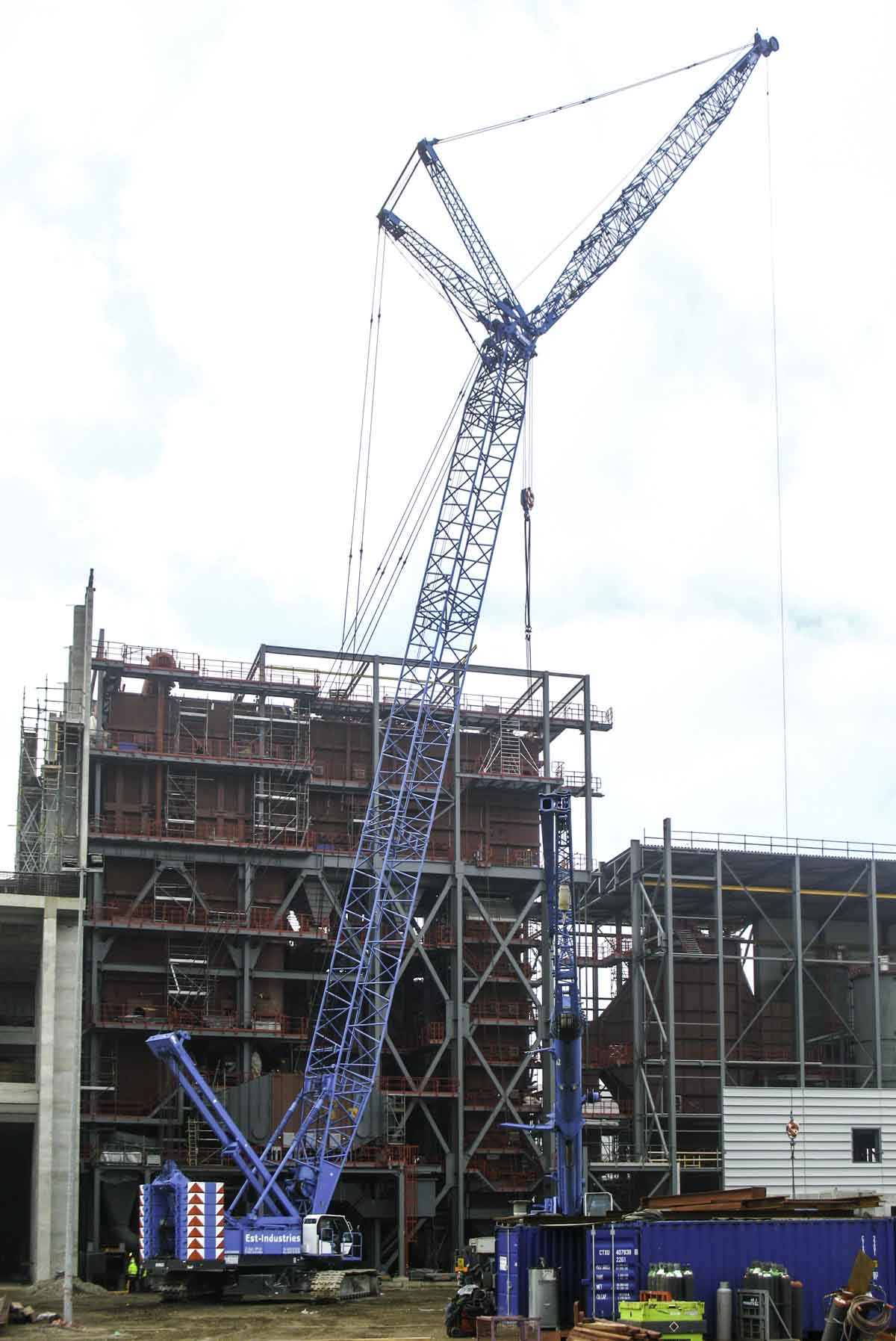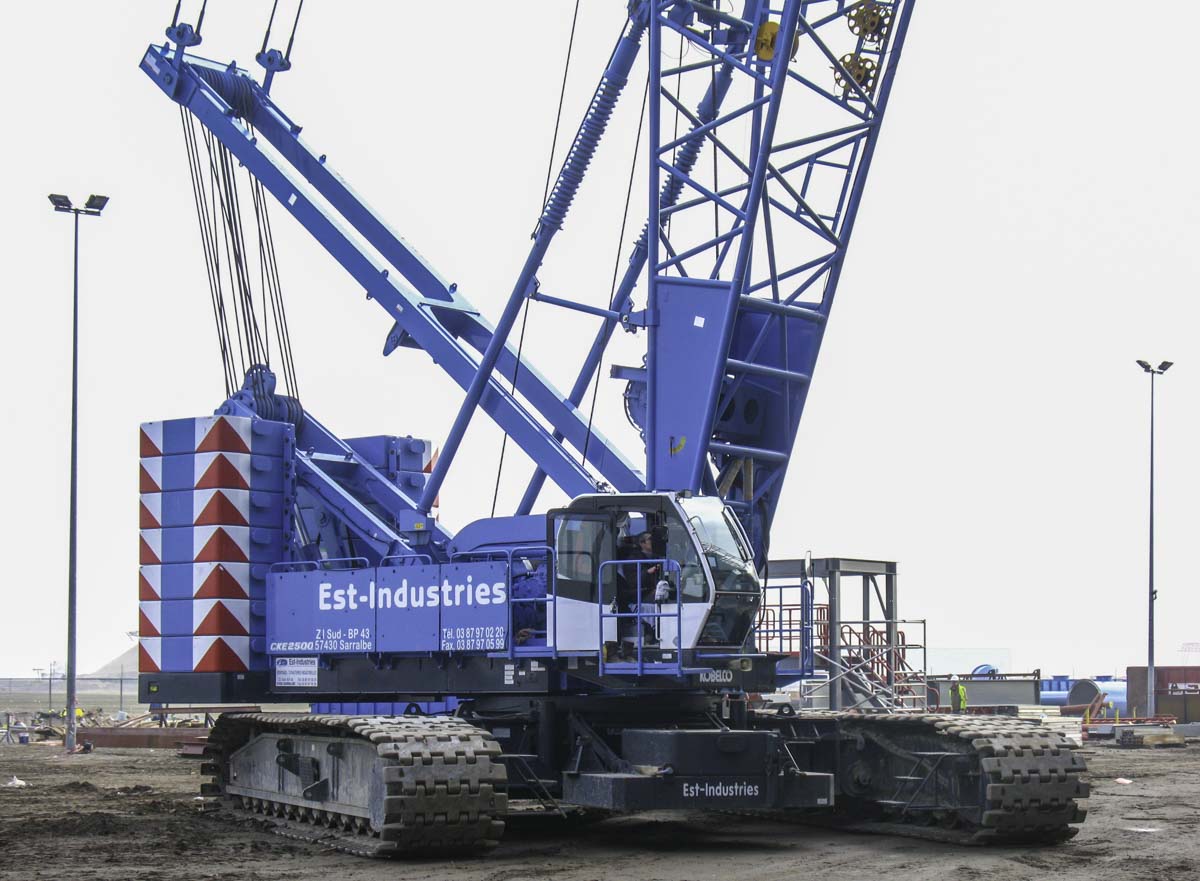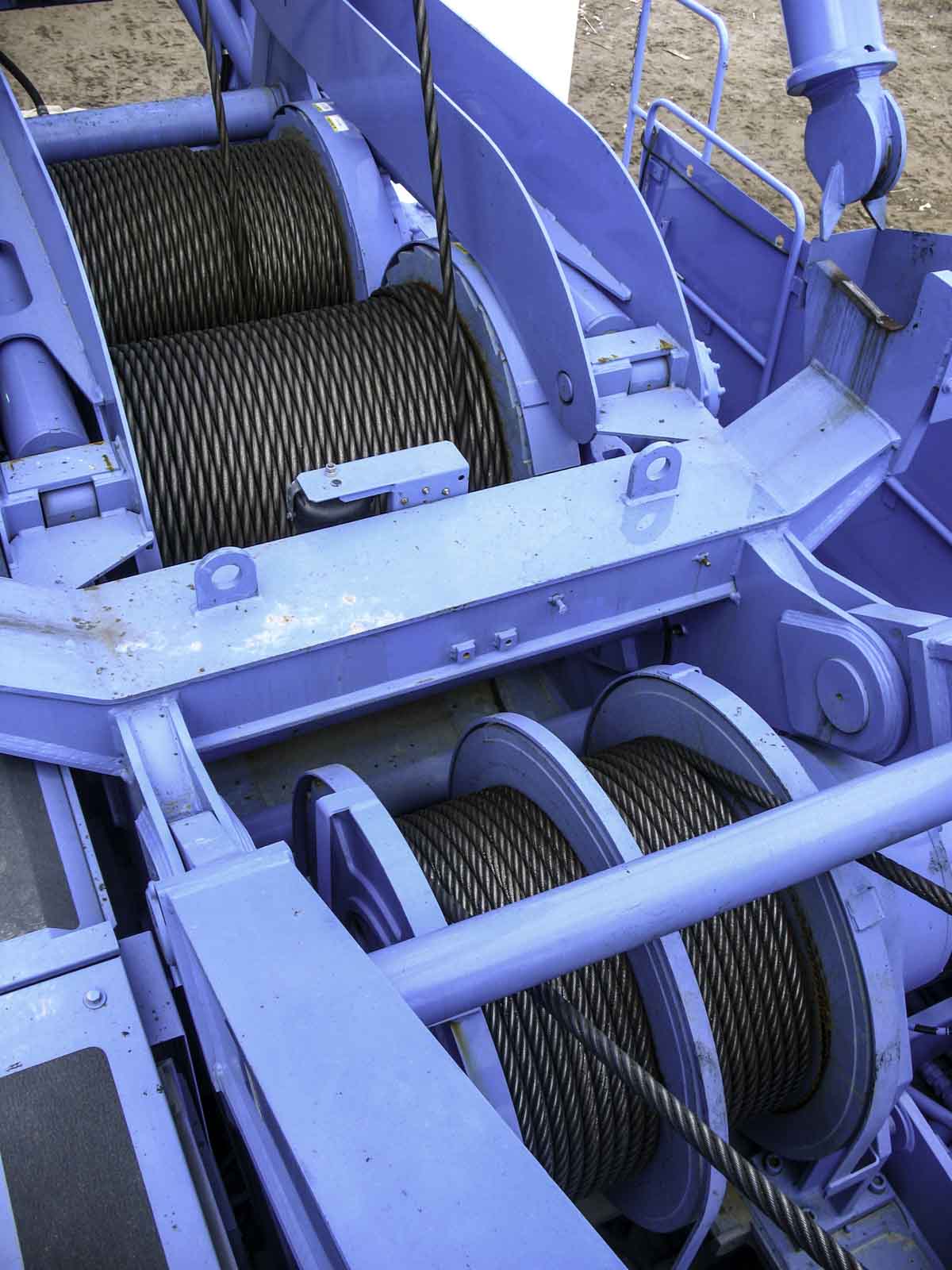 The crane is equipped with two 13.2-tonne hoist winches. Both winches are here in use.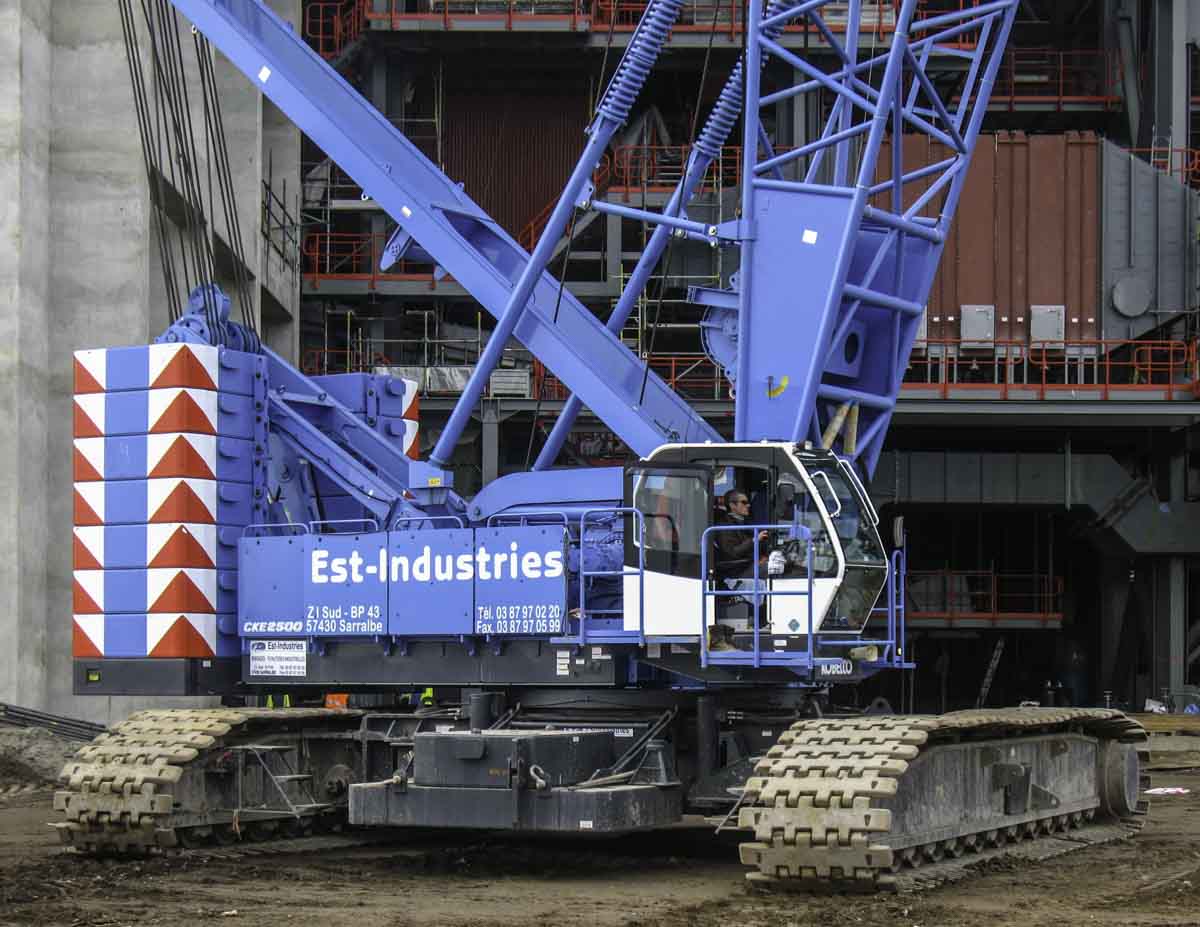 A very sharp crane by Est Industries!
Back to the Kobelco CKE-series menu
---
---