Kobelco CKE600-1F - Heicon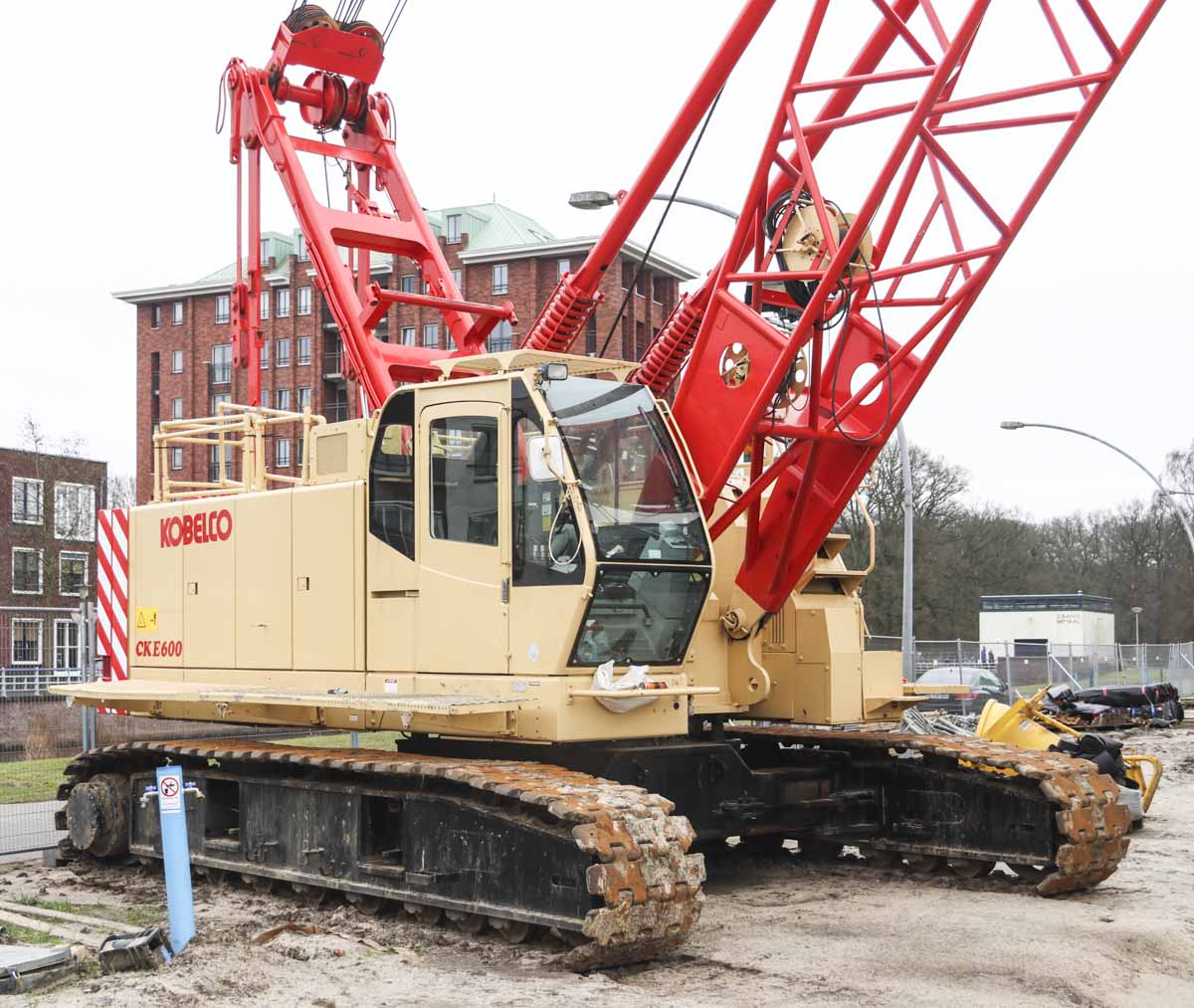 This sharp Kobelco CKE600-1F is the largest crane that Heicon from Heerhugowaard (NL) is owning. The colours are showing that it is a used crane from Weldex. With Heicon is the crane mainly used with a vibrator for sheetpiling, but here was the crane used on a construction site in Almelo (NL) to assist by the construction of new houses.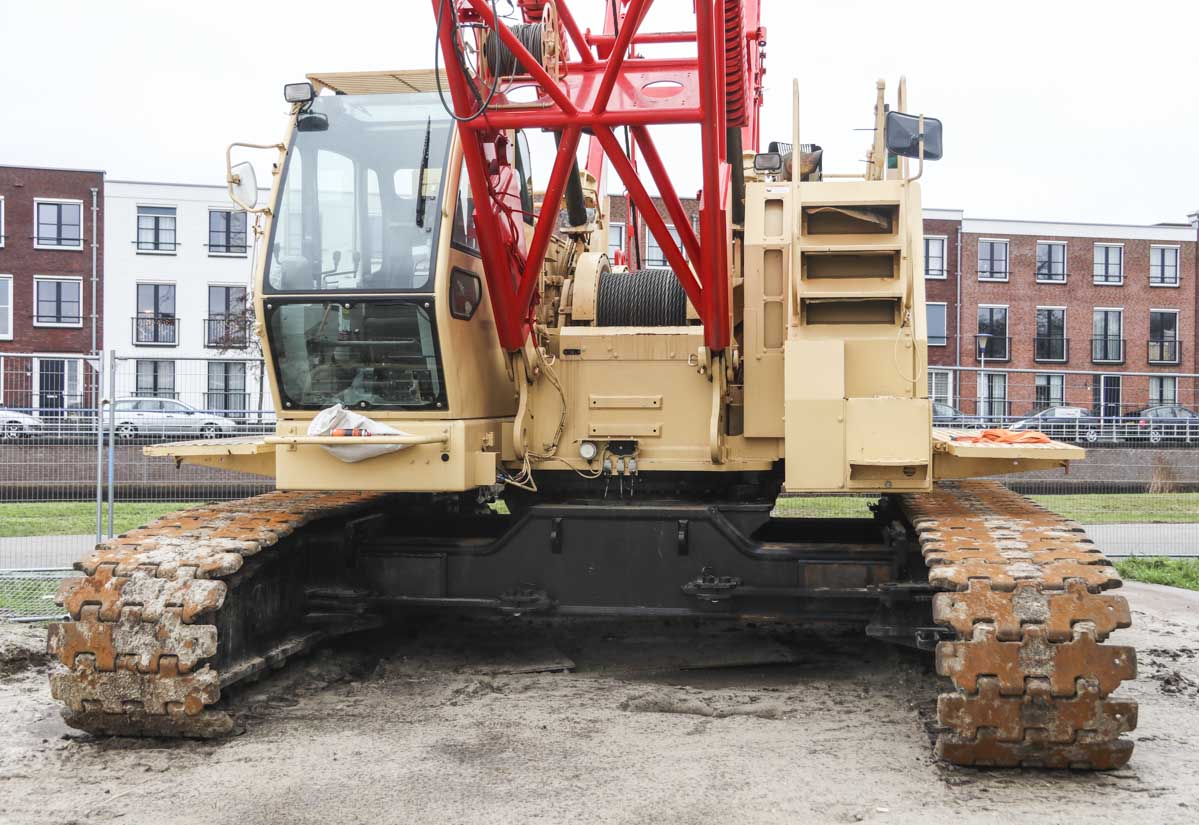 It is a 60-tonne crane with year of manufacture 2006. The undercarriage is 5.57 meters long and 4.53 meters wide. For the transport over the road is it possible to retrack the width to 3.2 meters.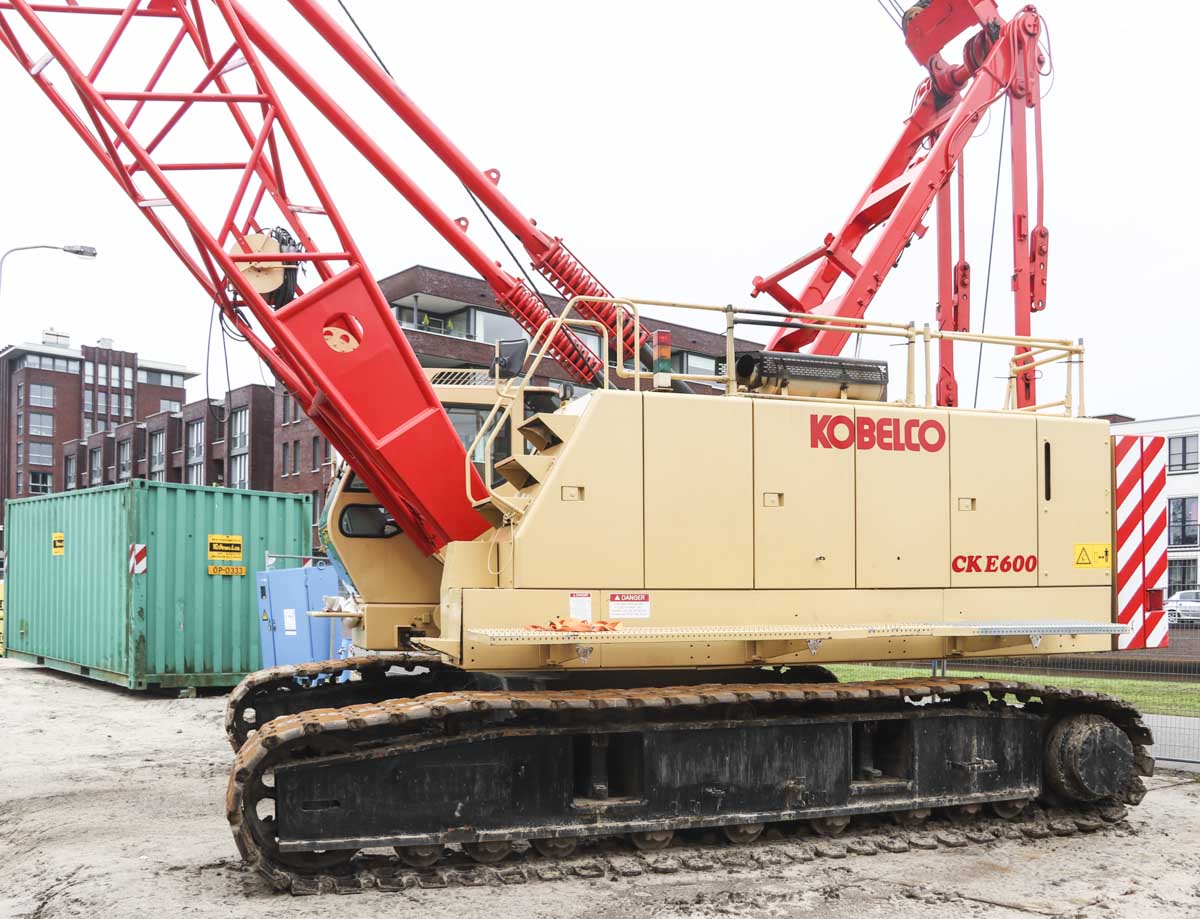 The crane is powered by a 7.7-liter HINO J08E-TM diesel engine with a power of 159 kW. The diesel engine is powering three hydraulic pumps that are used to operate the various crane functions.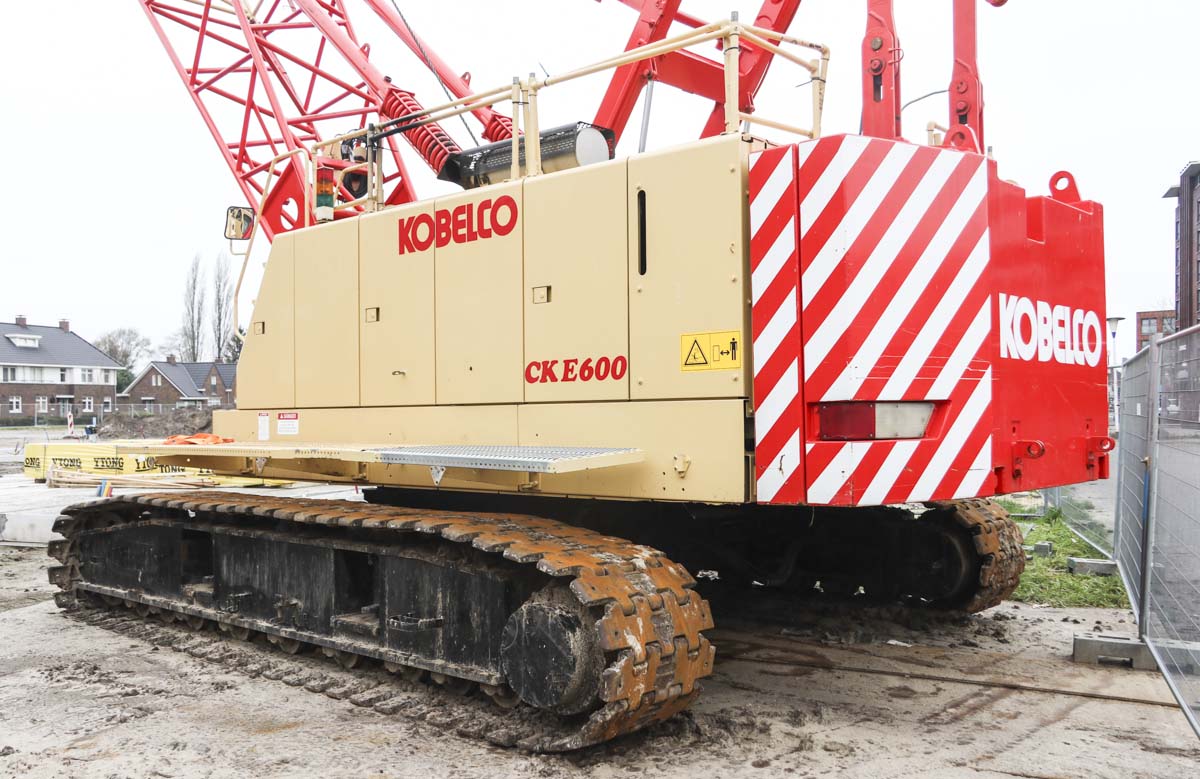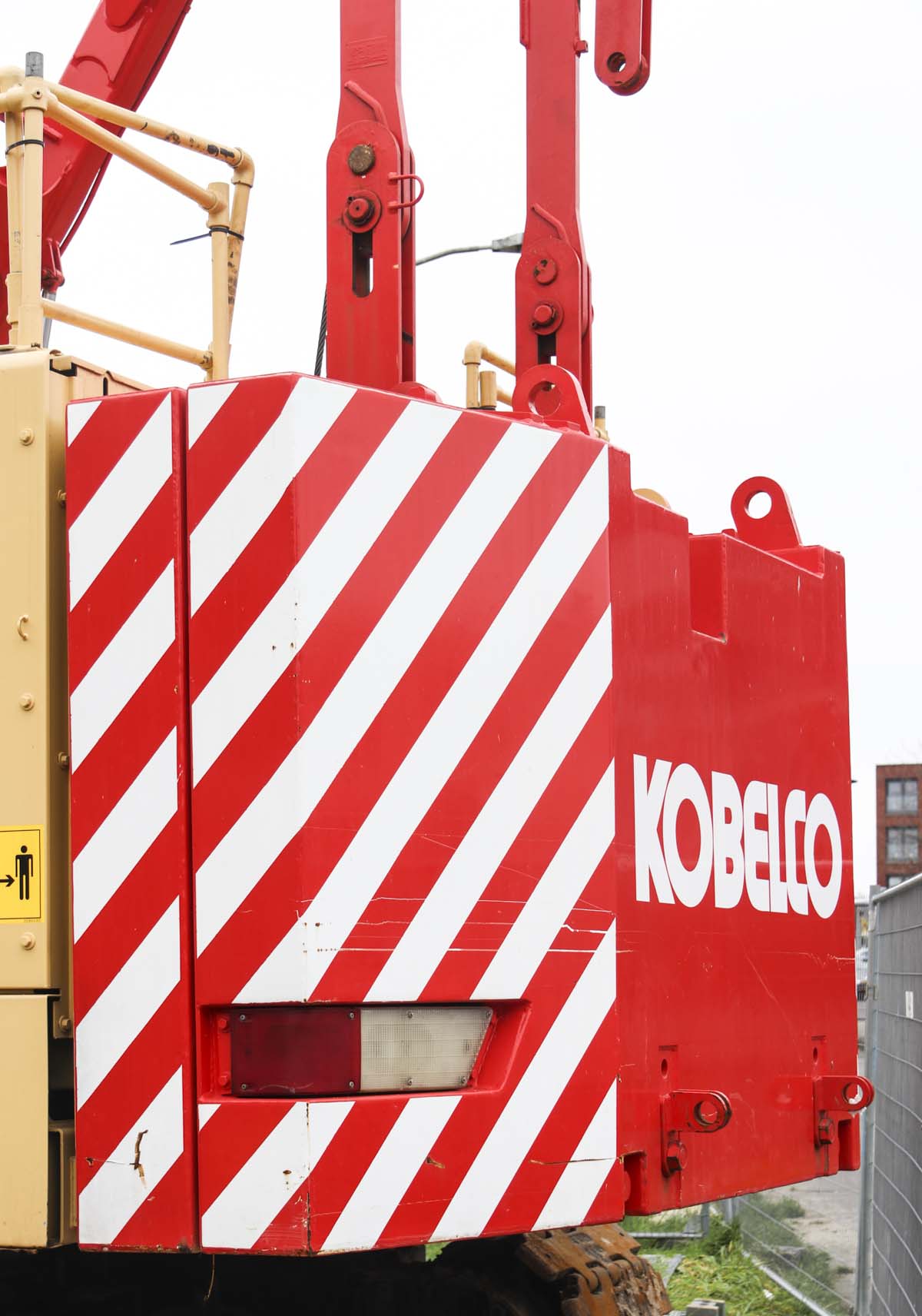 The crane is fitted with 15.2 tonnes that has a 3.9 meter tailswing.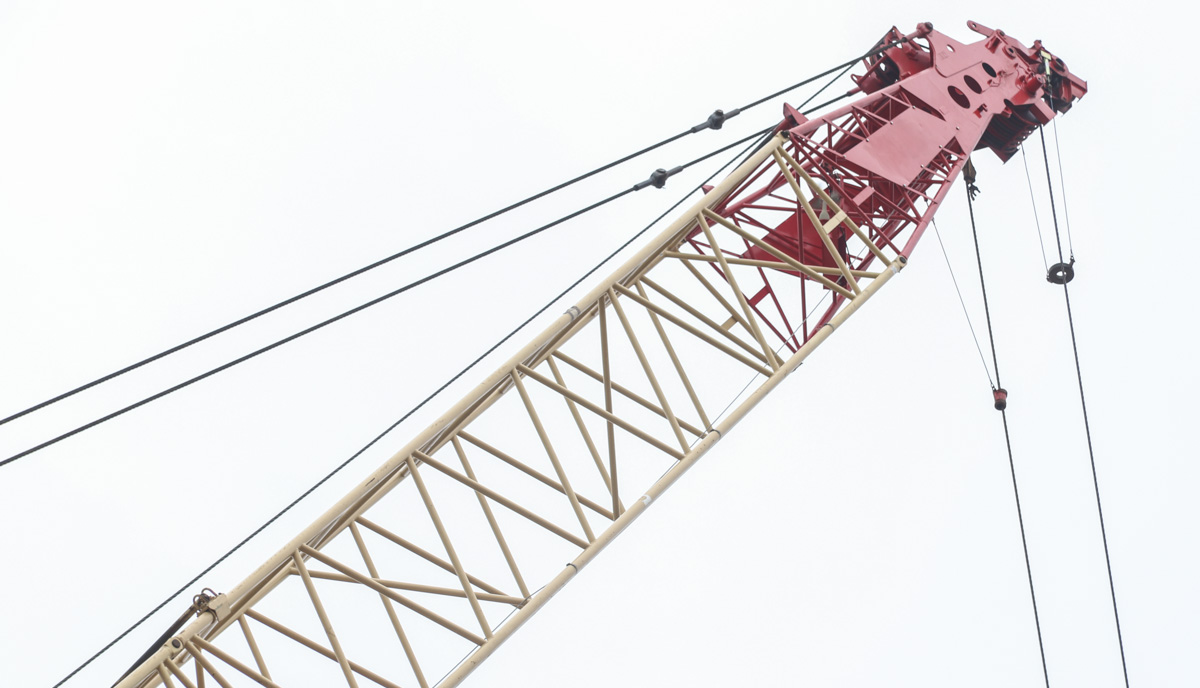 The main boom has a 9.1 meter base length and is maximum 51.8 meters long. Here was the crane fitted with a 36.6 meter long main boom. In this configuration is the crane able to lift 15.6 tonnes on a 8 meter radius or 2 tonnes on a 32.9 meter radius.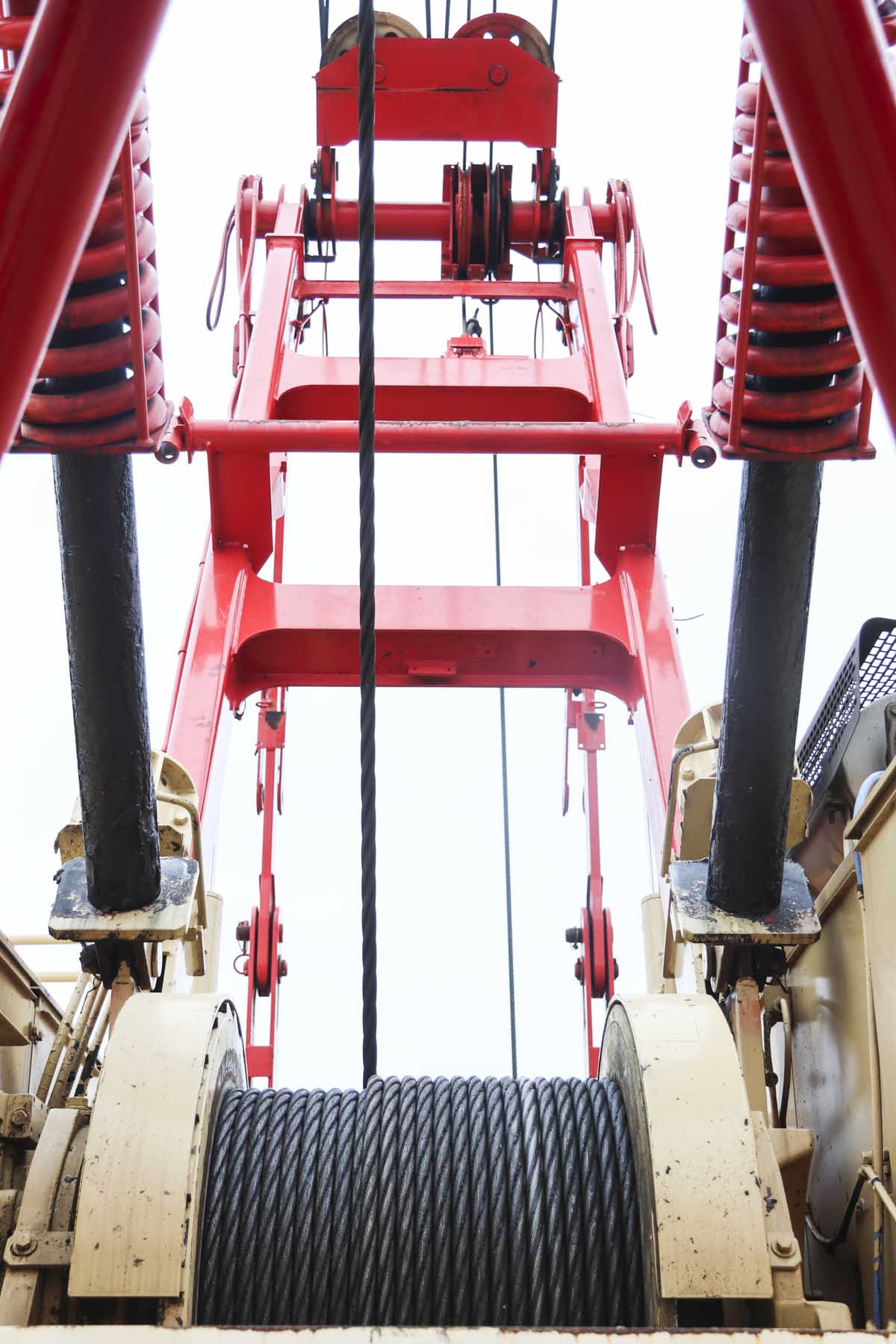 The crane is fitted with two 7-tonne hoist winches with a 22 mm hoist rope.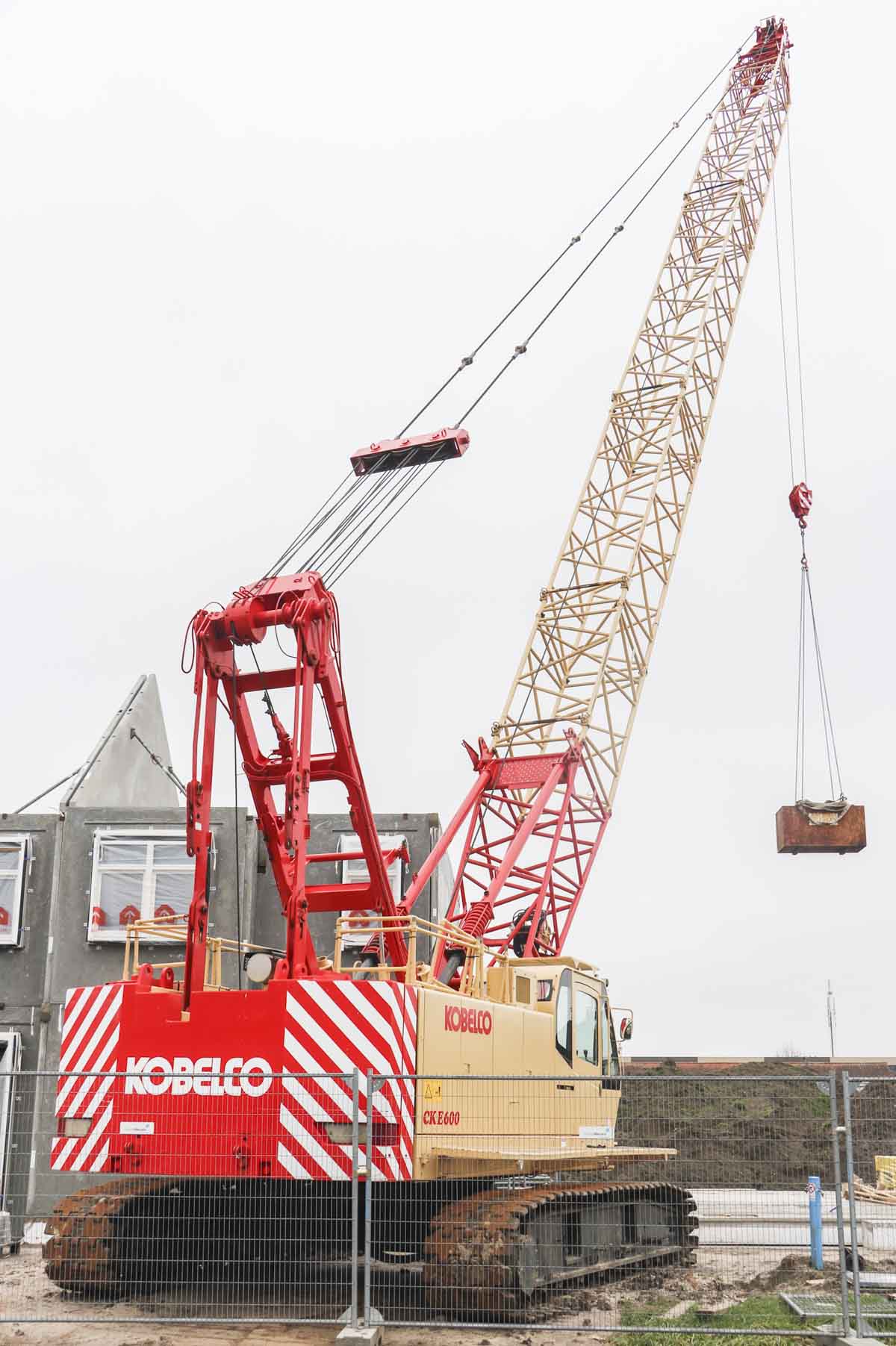 A very sharp crane of Heicon, that is also operating a Kobelco 7045.
Back to the Kobelco CKE-series menu
---
---