Kobelco CKE2500-2 - Mammoet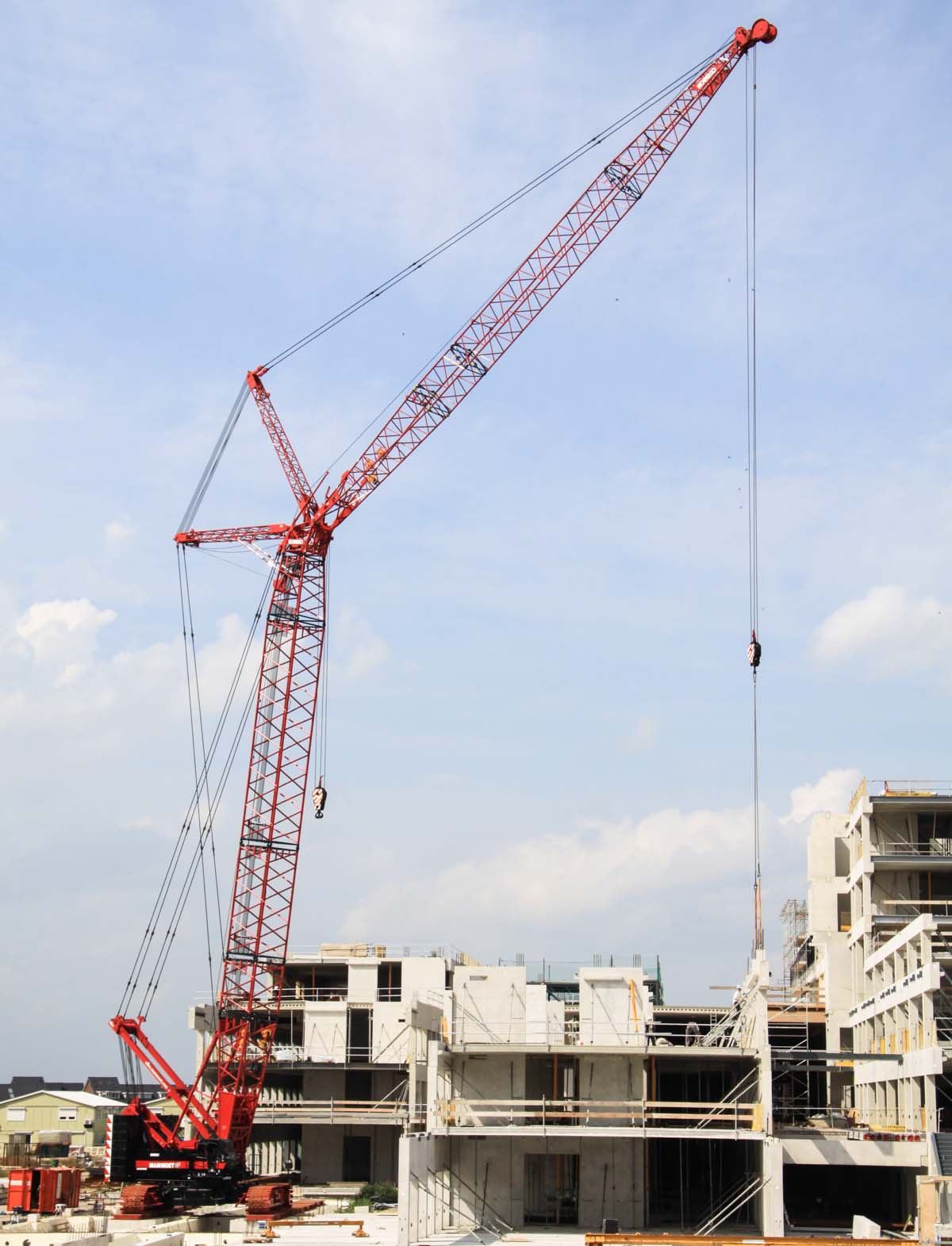 Kobelco CKE2500-2 of Mammoet during the assembly of precast concrete elements for a new hospital in Leidsche Rijn (NL).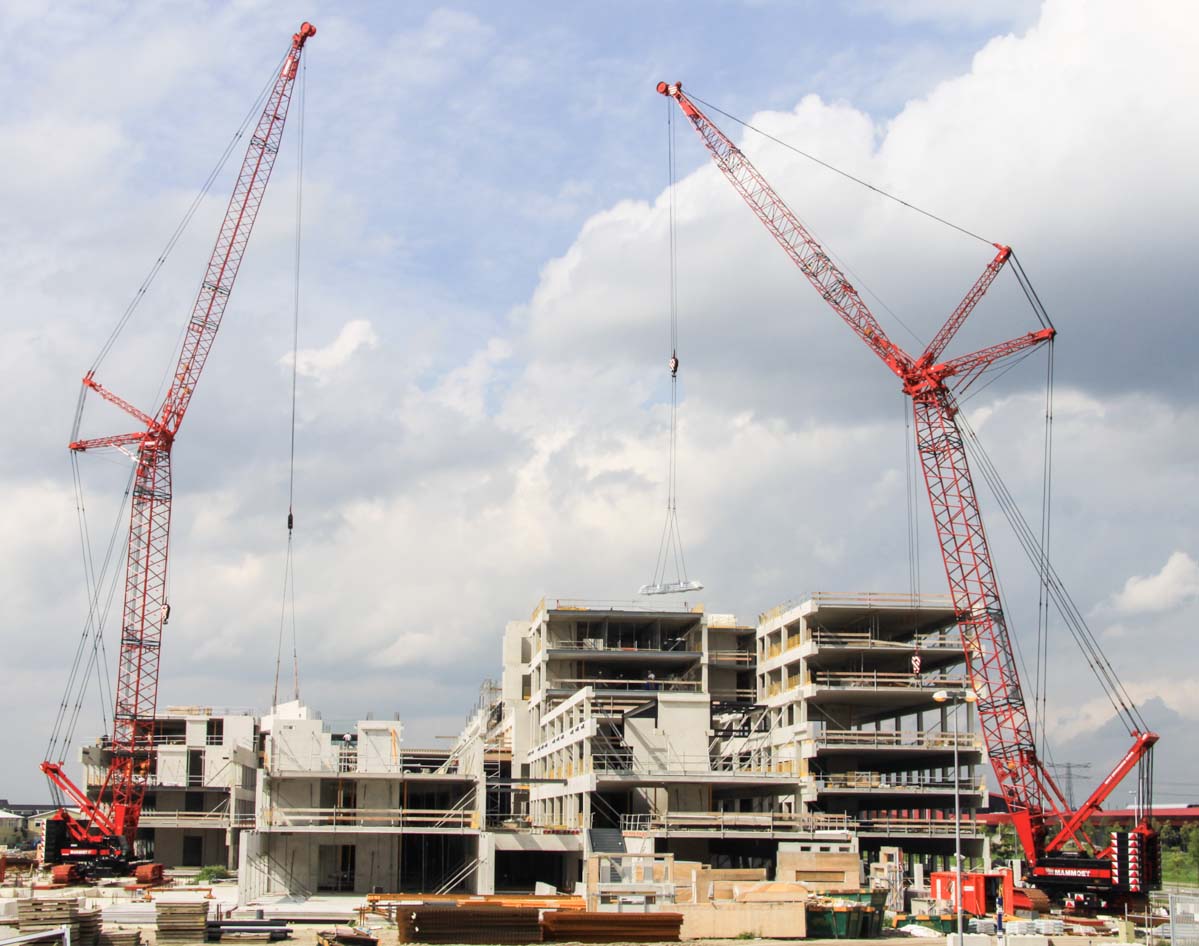 Together with another CKE2500-1, the cranes are from a 23 piece order done by Mammoet.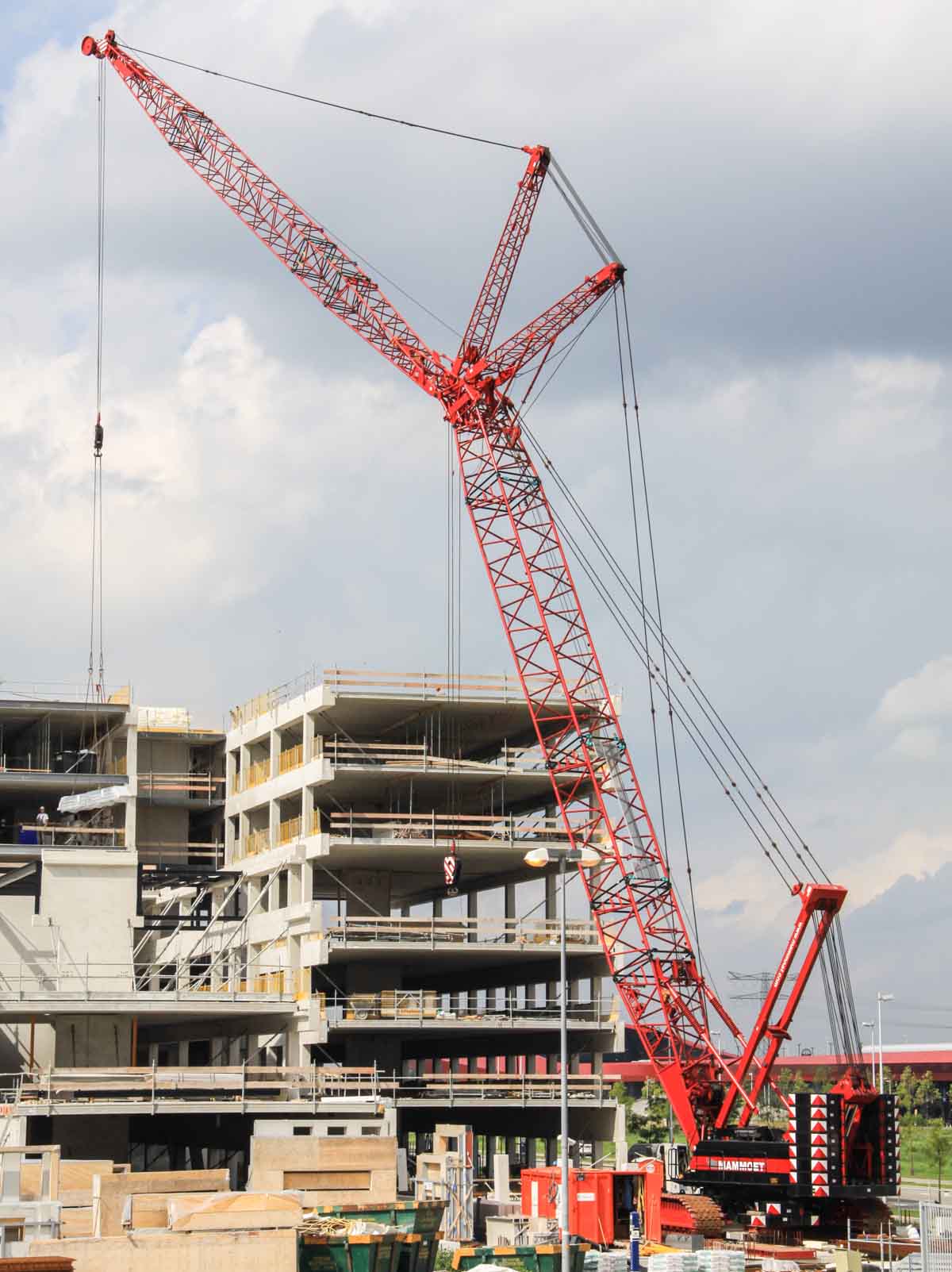 Both cranes are fitted with a 33.5 meter main boom and 33.5 meter luffing jib. In this configuration the crane is hoisting 52.2 tonnes on a 14 meter radius.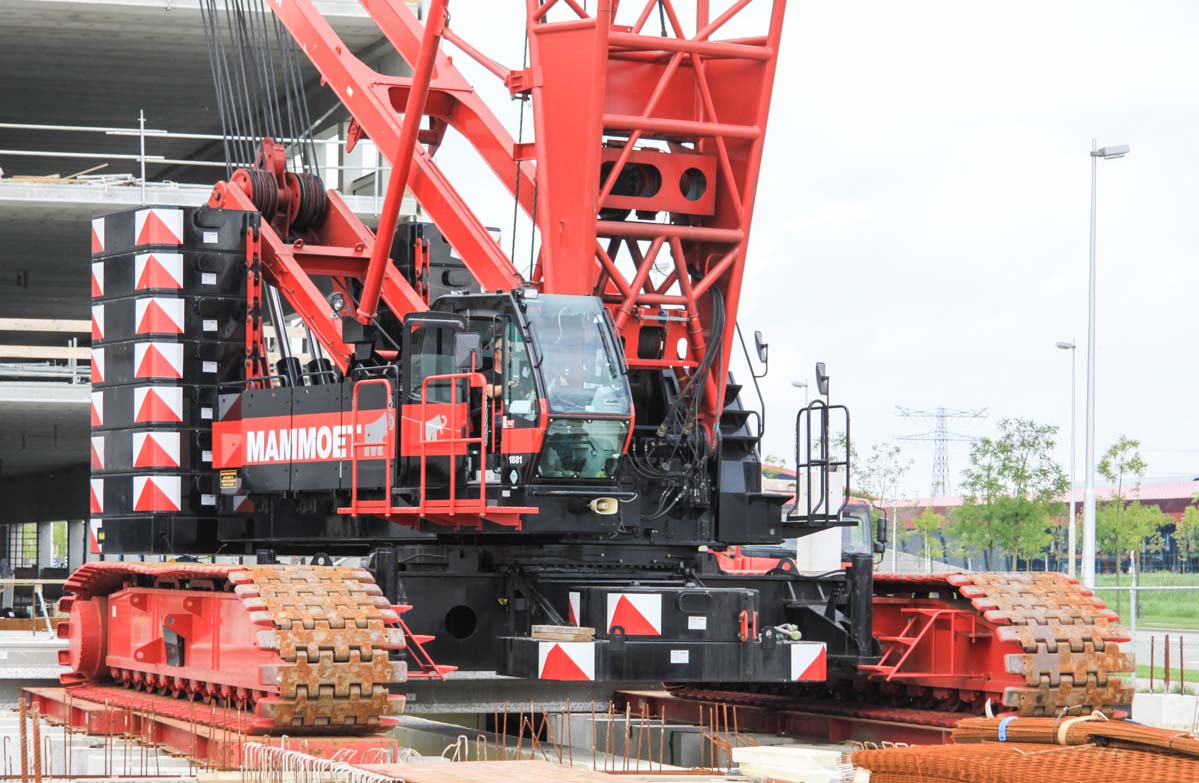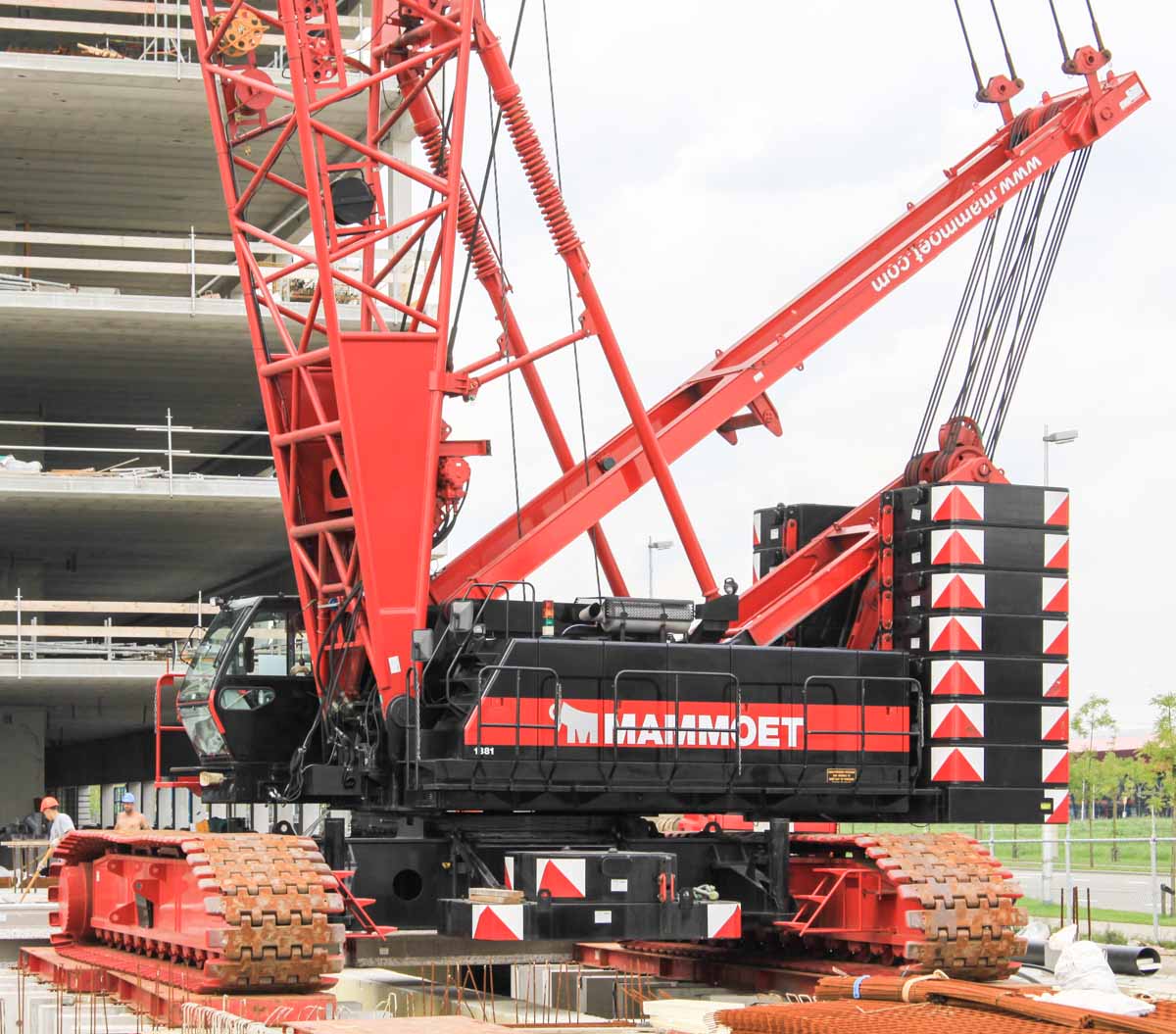 The crane is 7.6 meters wide. The max. capacity of the crane is 250 tonnes on a 4.7 meter radius.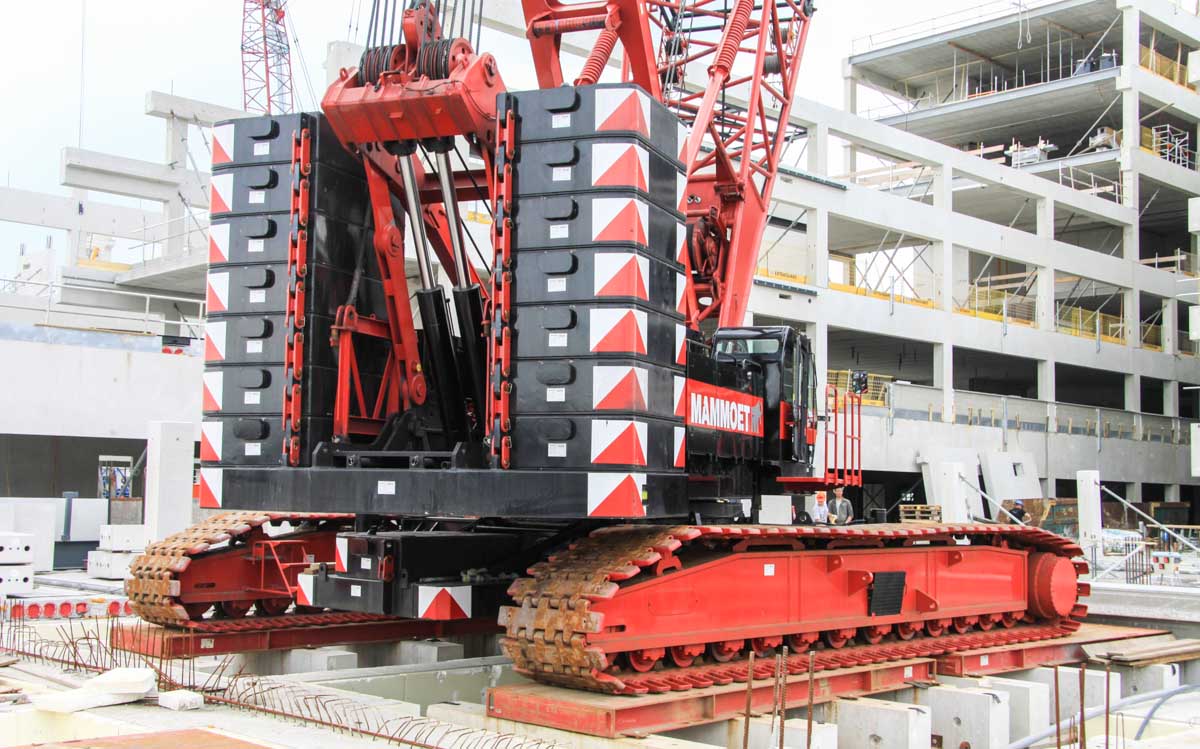 The 80 tonne counterweight is making a 6 metre tail swing. The crane can assembly it's own counterweight using the hydraulic adjustable A-frame.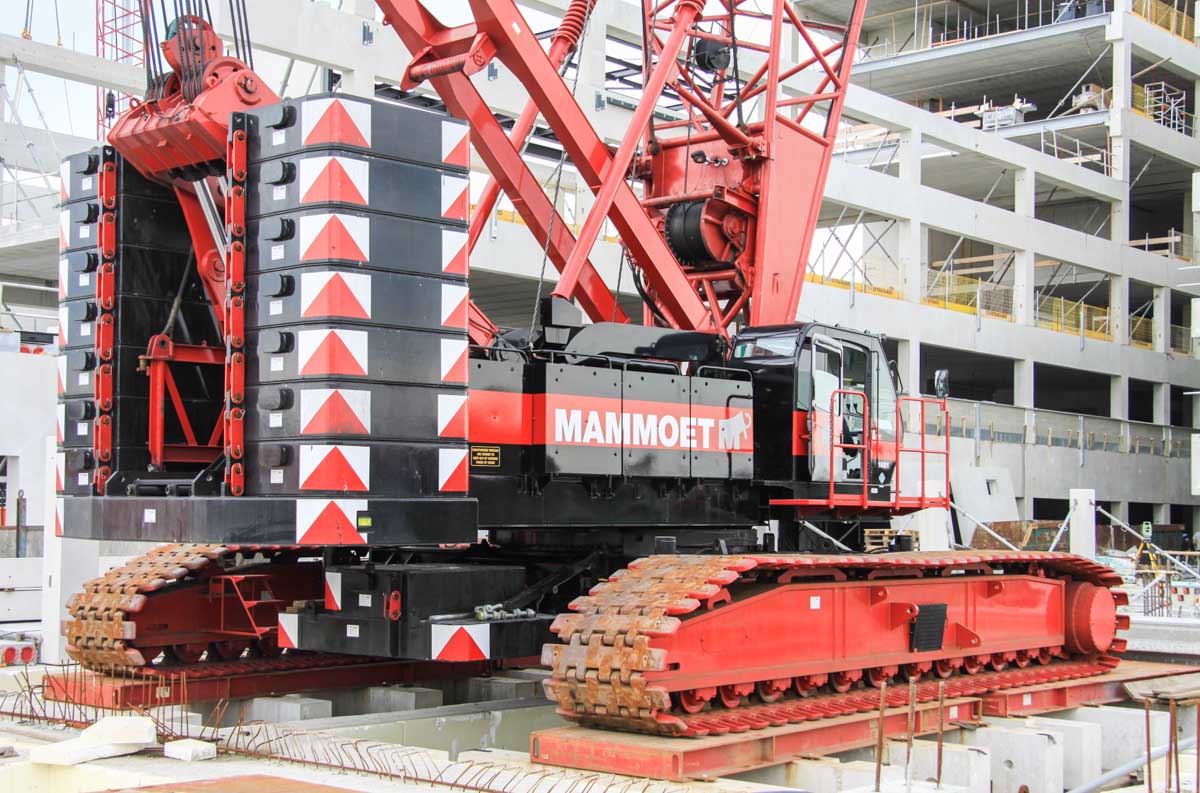 In total 24 tonnes of lower weights are used.

The tracks are 9 meters long, 1.22 meters wide and 1.37 meters height. Mass each is about 20.7 tonnes. The crane is standing on pads lay down on the foundation beams of the hospital. This because of the small workspace of the crane.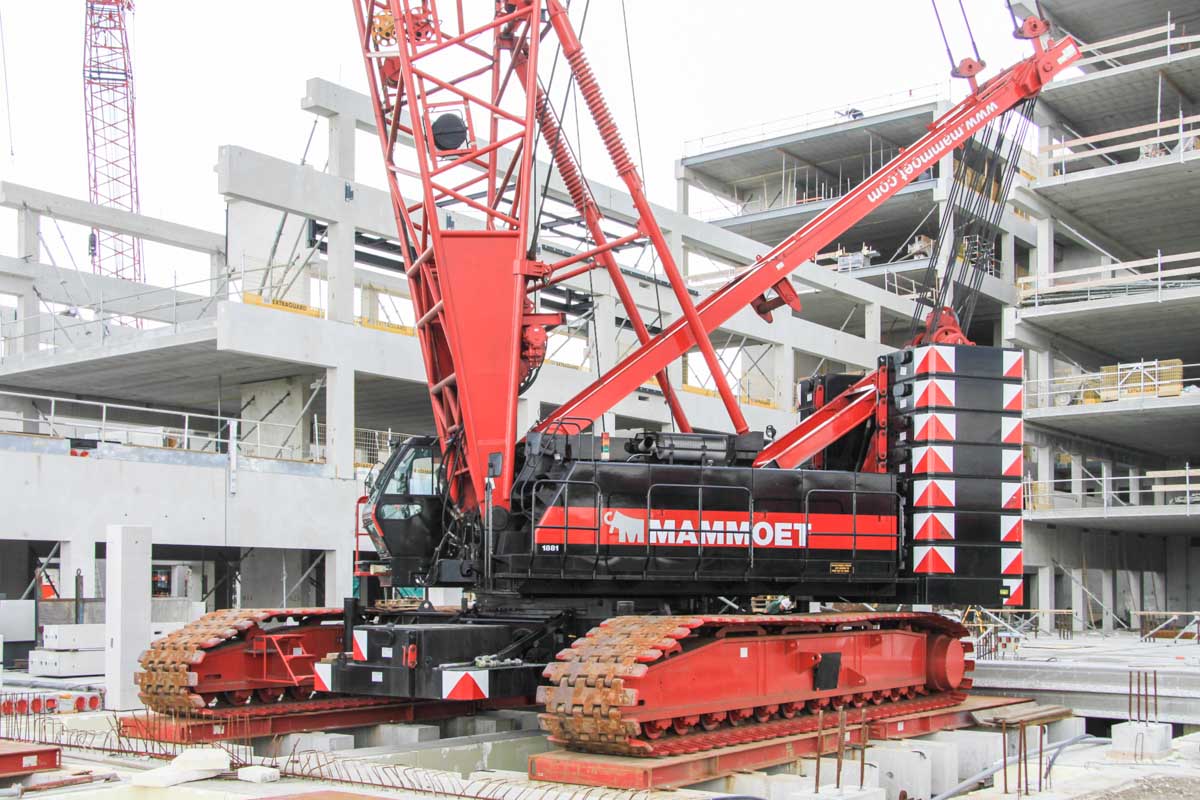 Personally I think this is one of the most beautiful crane built at this moment. Kobelco is well-known for their good quality and reliability.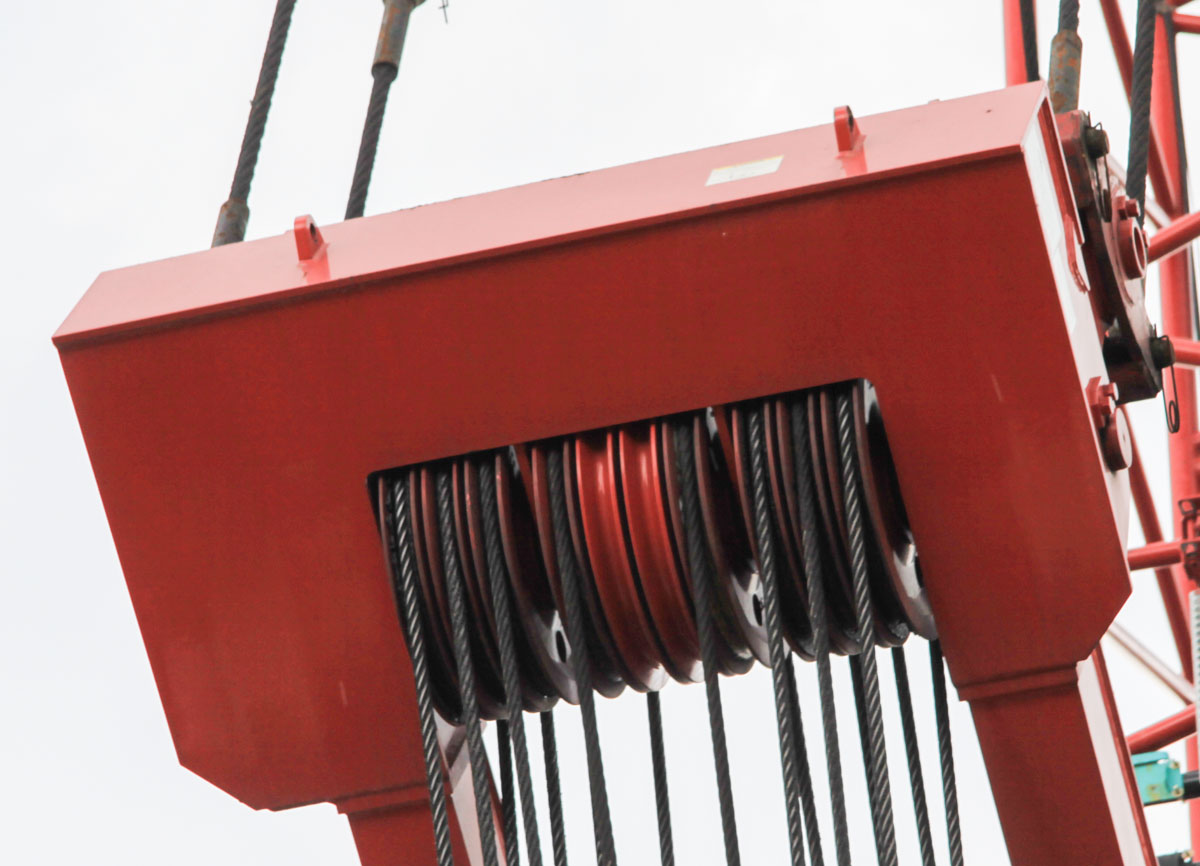 The crane can mount it's own tracks and assemble the boom by using a hook, reefed over the two open sheaves in the gantry.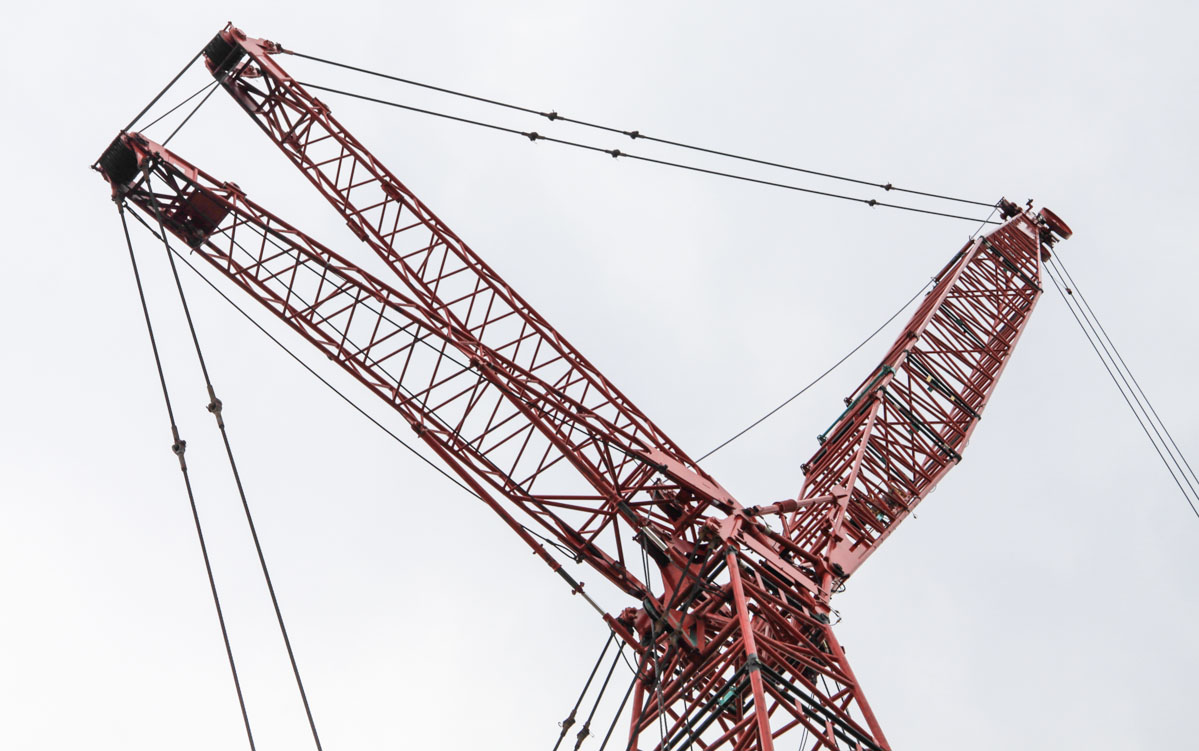 The luffing jib is max. 61 meters long, combined with a 61 meter main boom.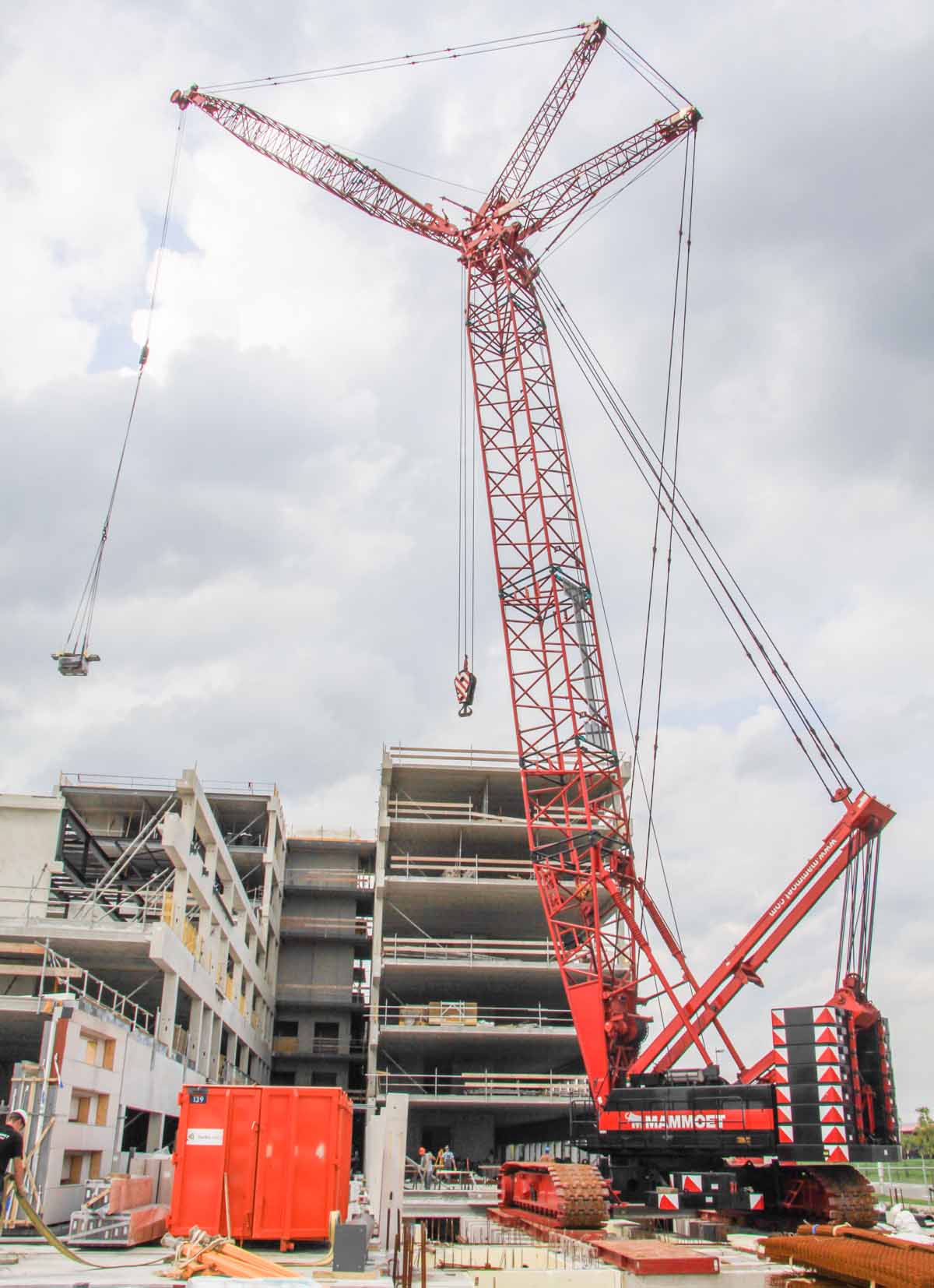 There was also a hook block reefed over the main boom, mainly used to move the pads.
Back to the Kobelco CKE-series menu
---
---