Kobelco CKE800-1F - Van Marwijk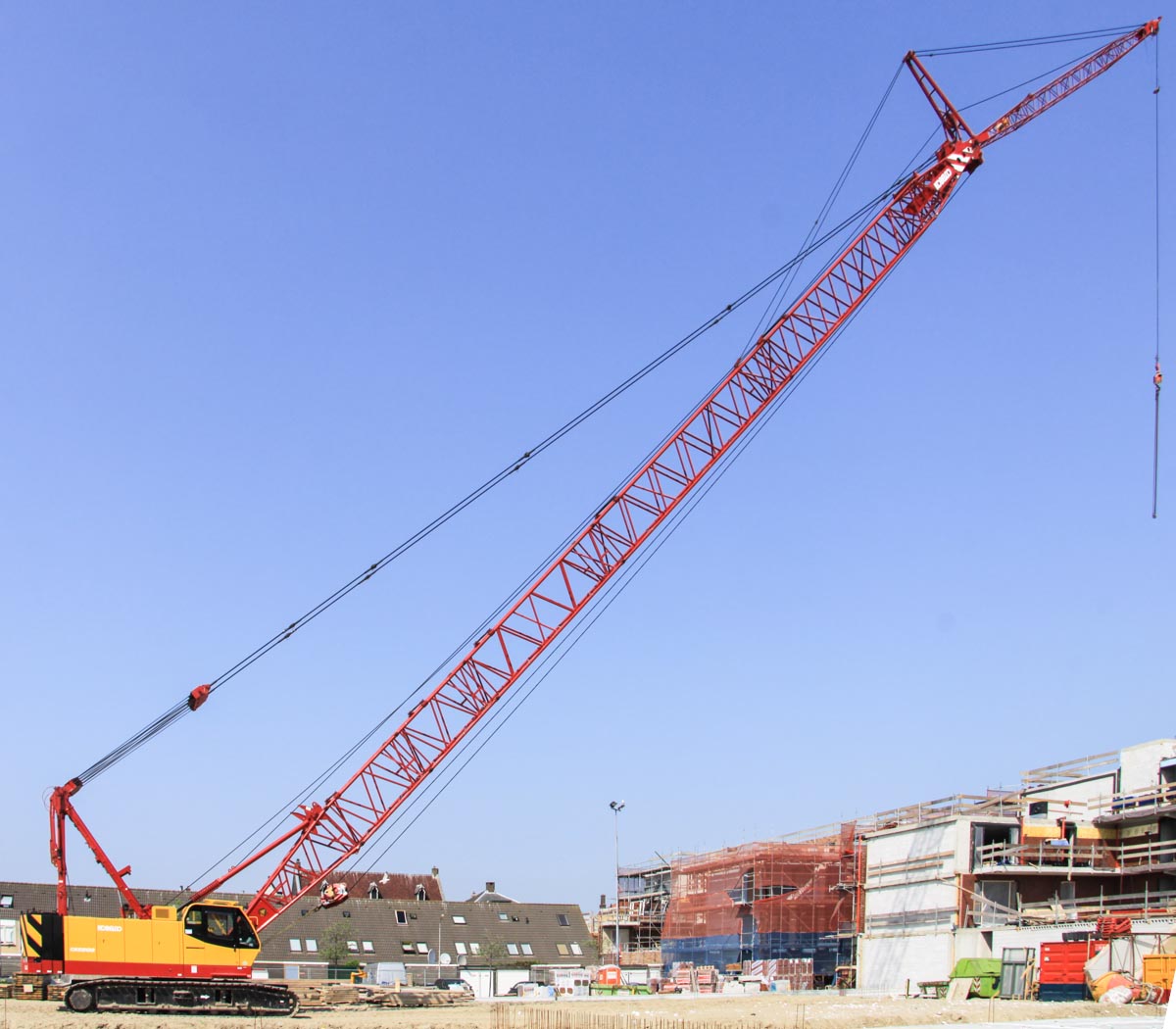 A Kobelco CKE800-1F of Van Marwijk from Zoeterwoude (NL) on a construction site in IJmuiden (NL). Van Marwijk owned two of these cranes. This crane is here fitted with a 39.6 meter long main boom and a 12.2 meter fixed jib.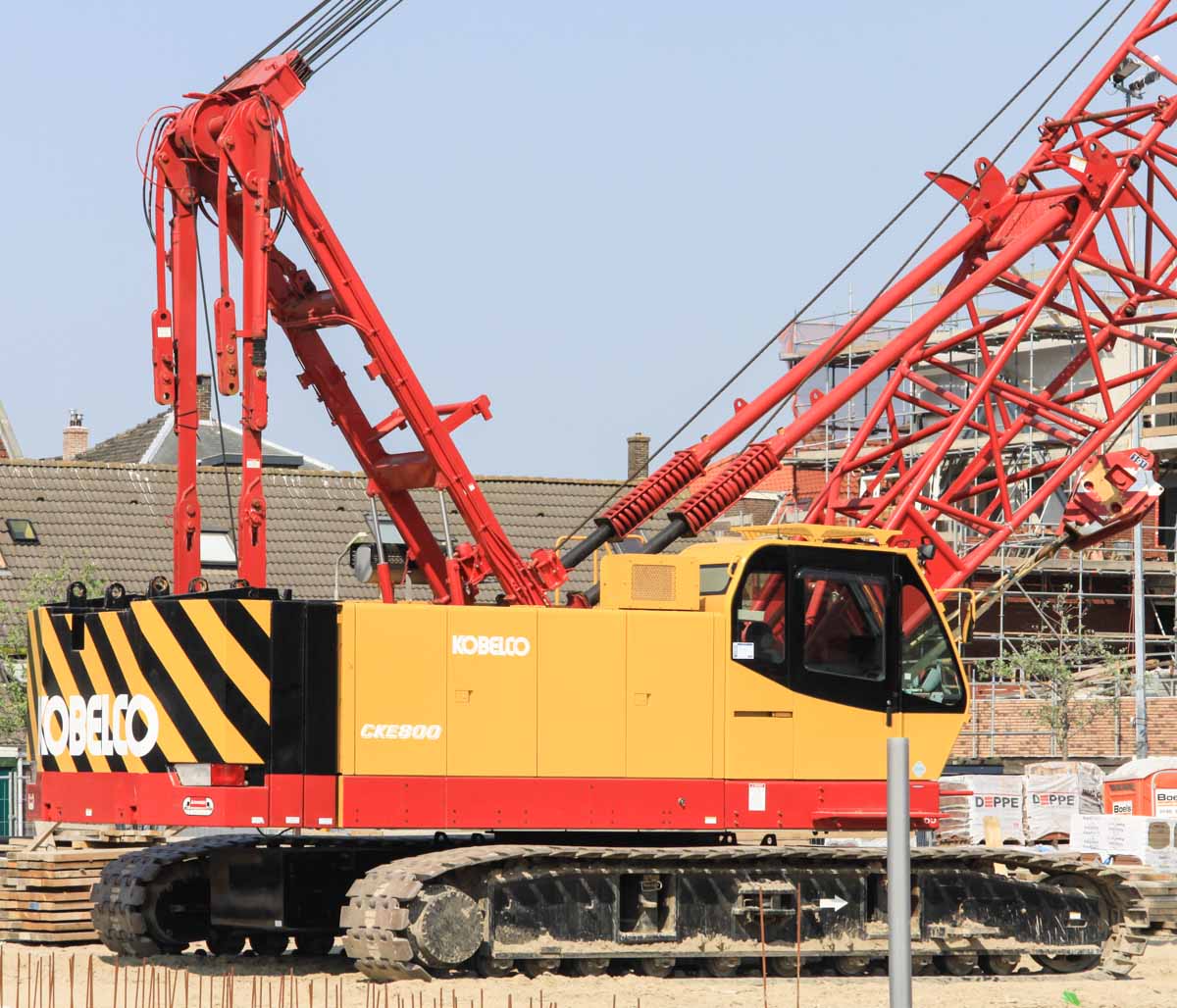 The undercarriage is 5.99 meters long and 4.83 meters wide. Between the crawler tracks is in total 6.7 tonnes of central counterweight installed. The counterweight weights 25.7 tonnes and has a 4.25 meter tailswing.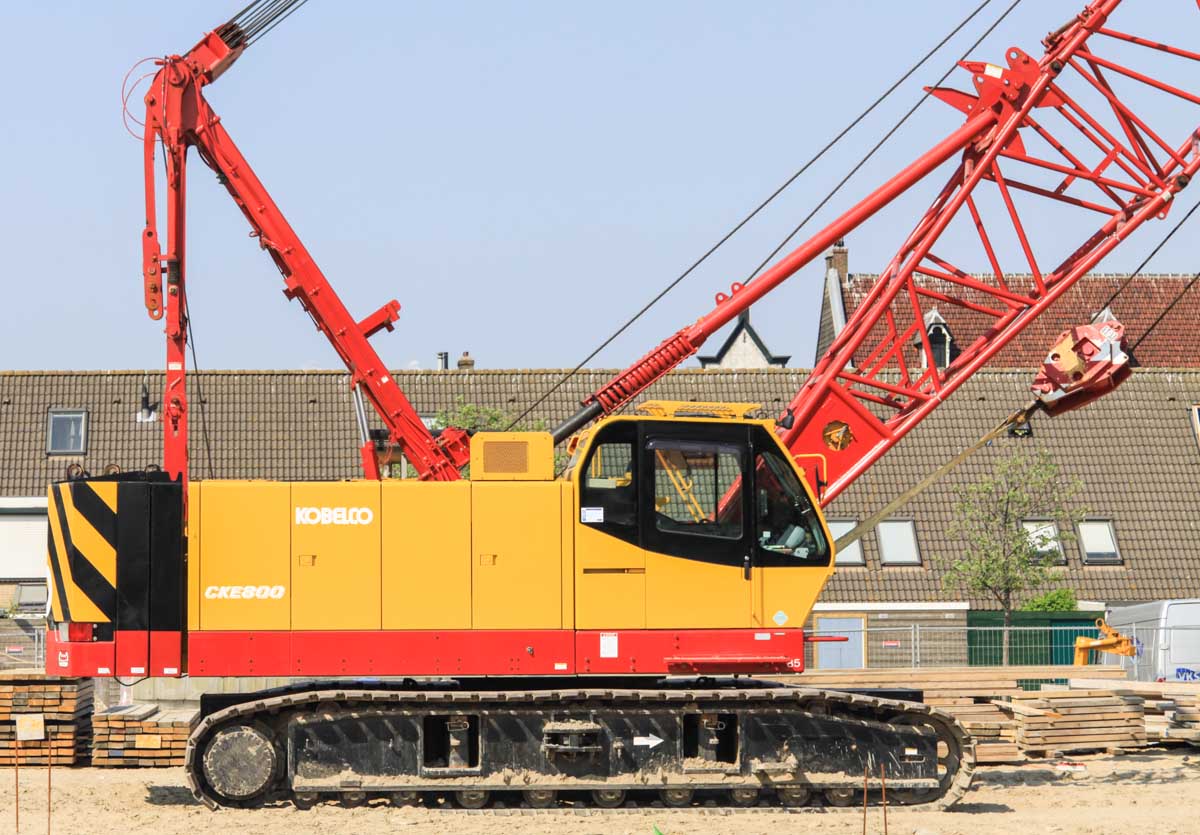 The 80-tonne crane is powered by a HINO J08E-TM, a water-cooled diesel engine with a power of 159 kW. The crane is fitted with two 8-tonne hoist winches.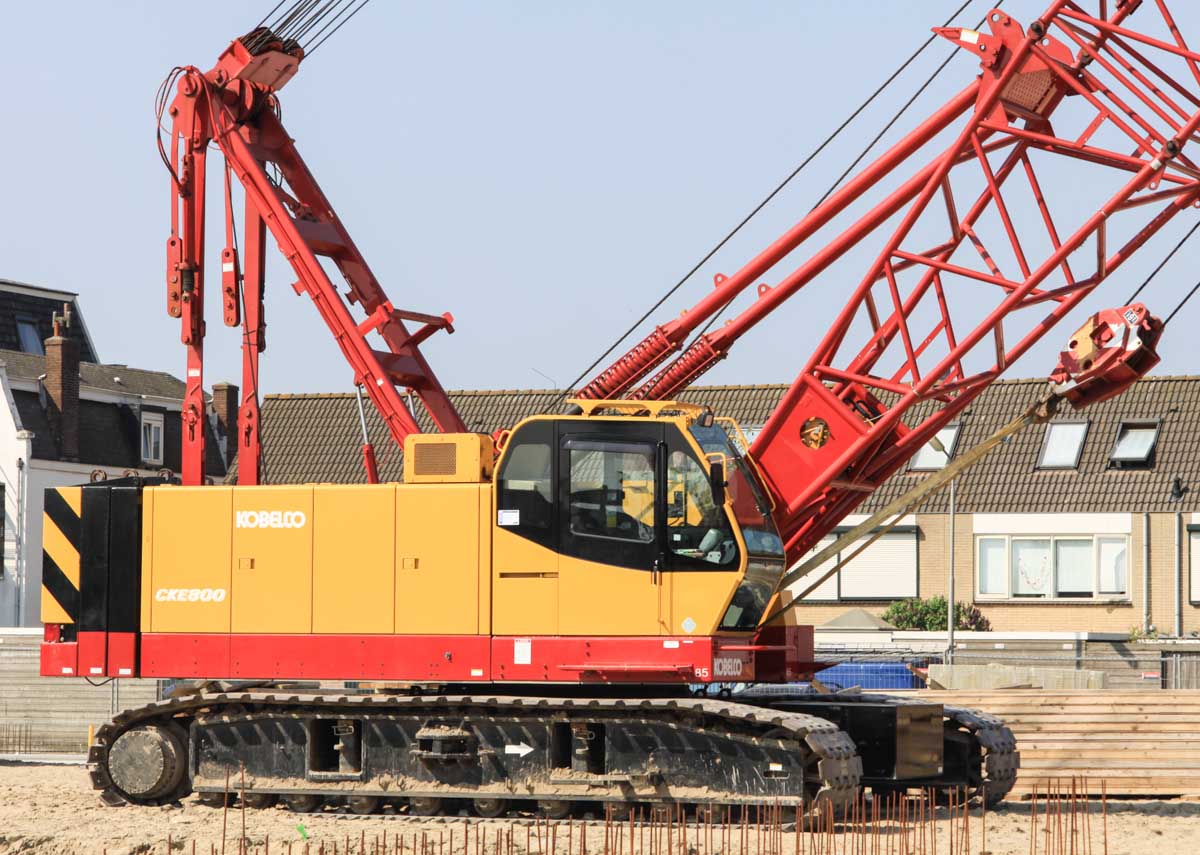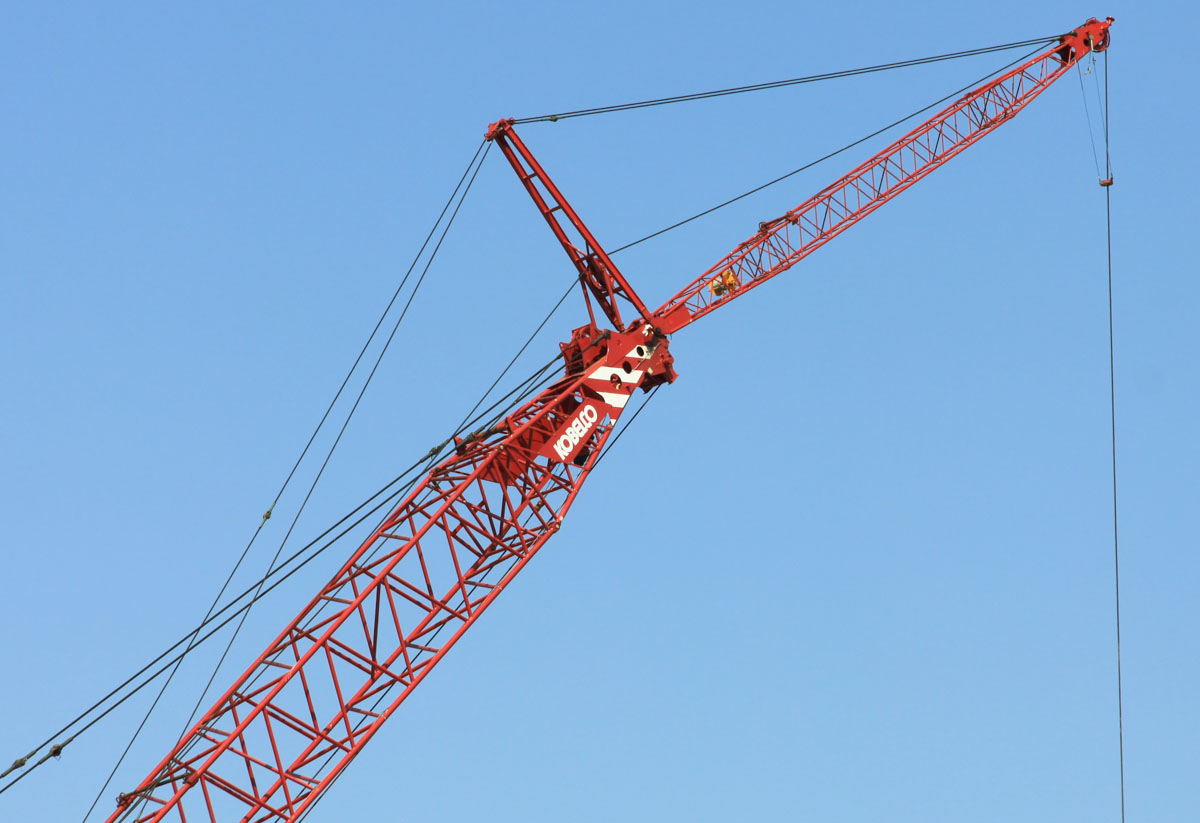 The fixed jib has a maximum length of 18.3 meters and can be combined with a 42.7 meter long main boom.
Back to the Kobelco CKE-series menu
---
---