Kobelco CKE800-1F - Van Oorschot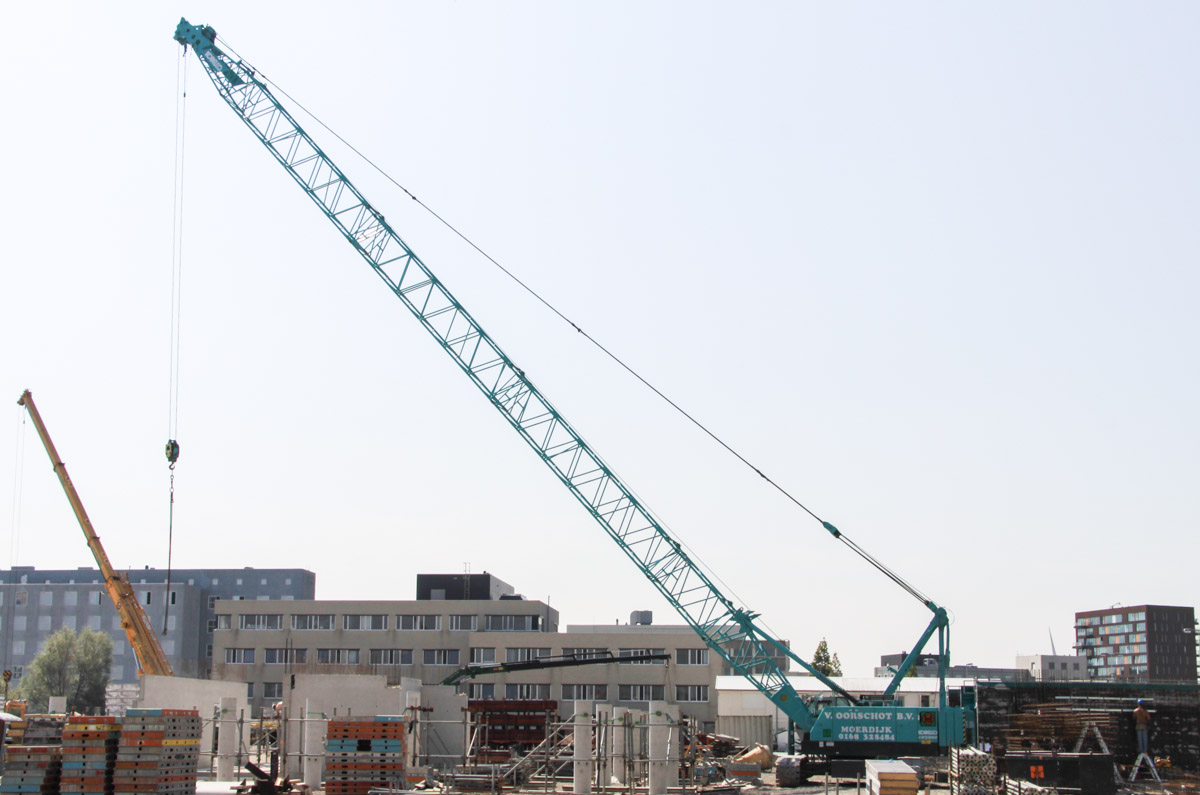 This Kobelco CKE800-1F of Van Oorschot was used together with a Liebherr LR 1160 on a construction site in Zaandam (NL).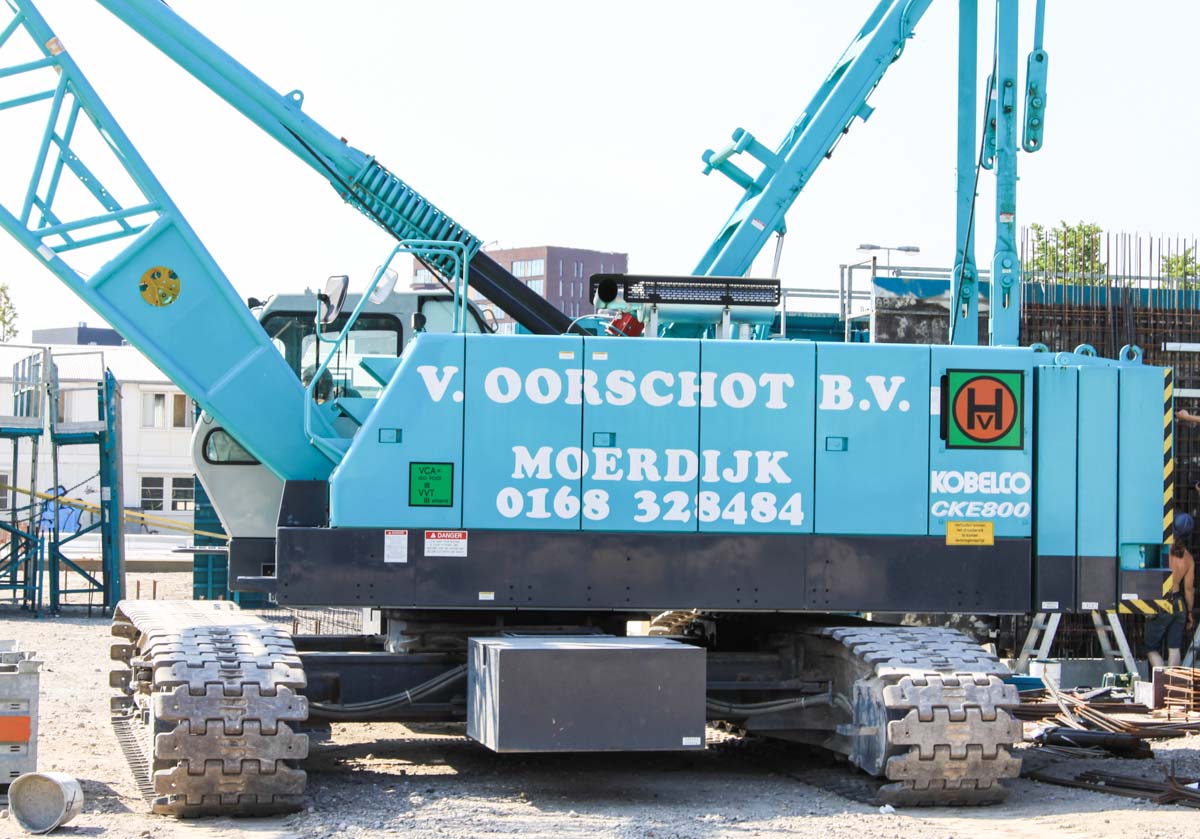 It is an 80 tonne crawler crane that is still in the manufacture colors.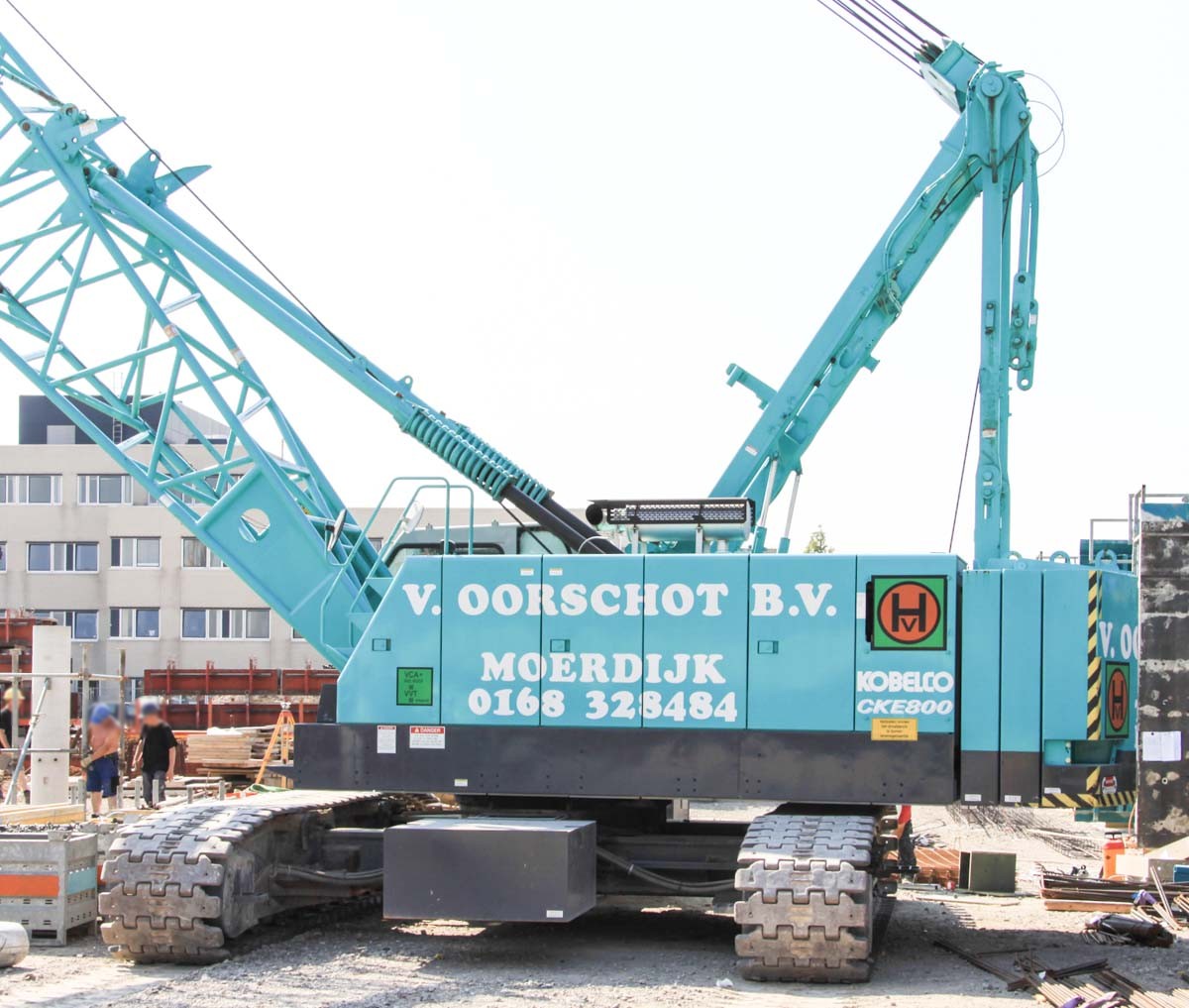 The counterweight weights 25.7 tonnes and is making a 4.25 meter tail swing.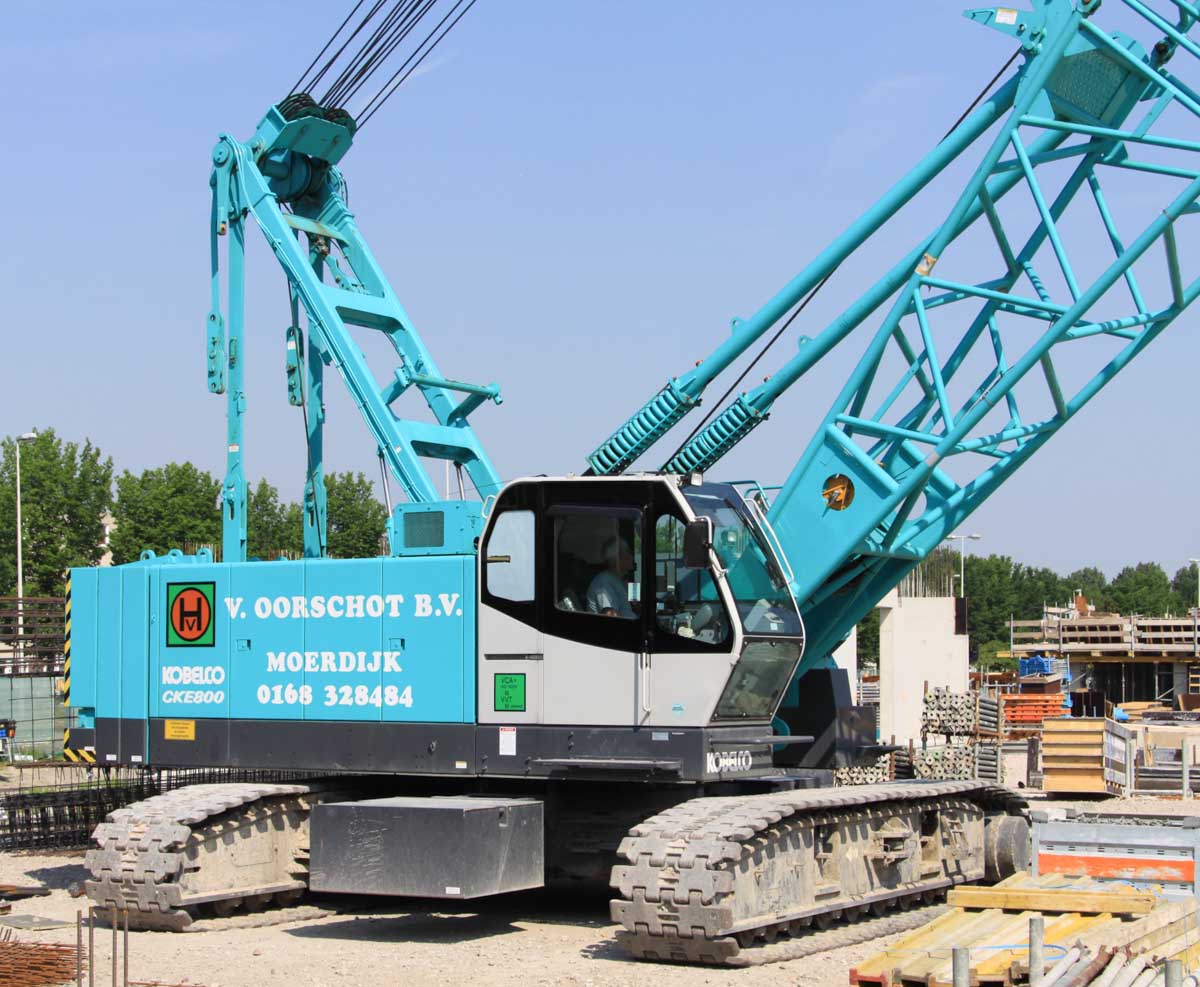 The undercarriage is 4.94 meters wide and 6 meters long.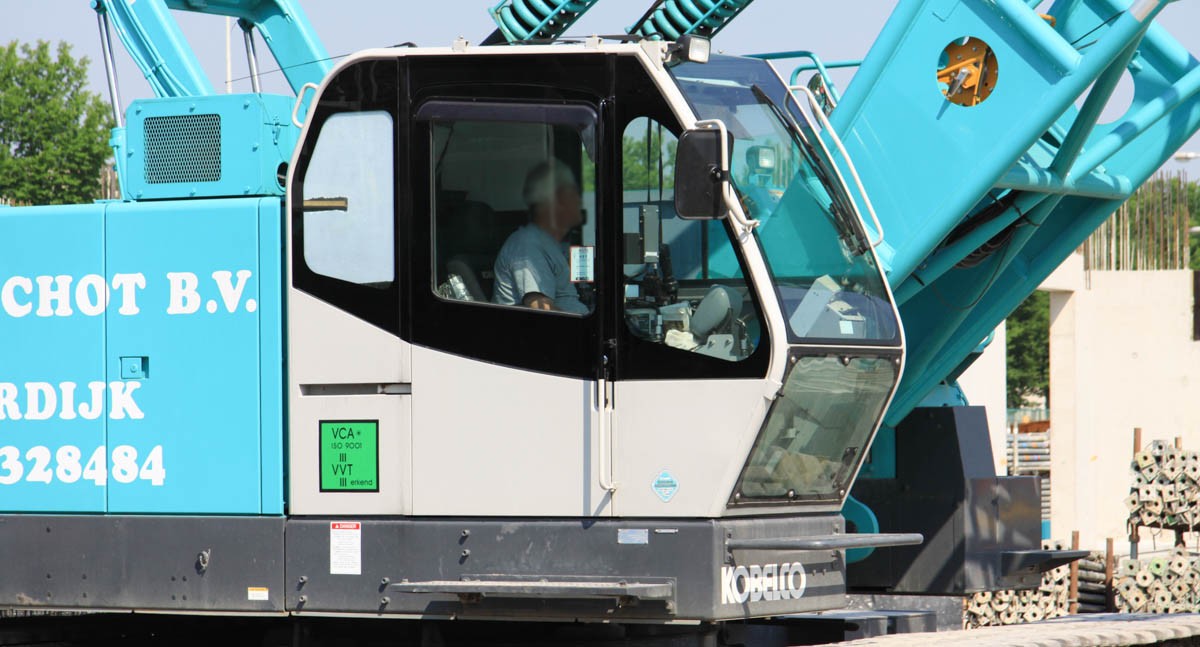 Meanwhile is this cab shape of Kobelco outdated and replaced by a bigger one.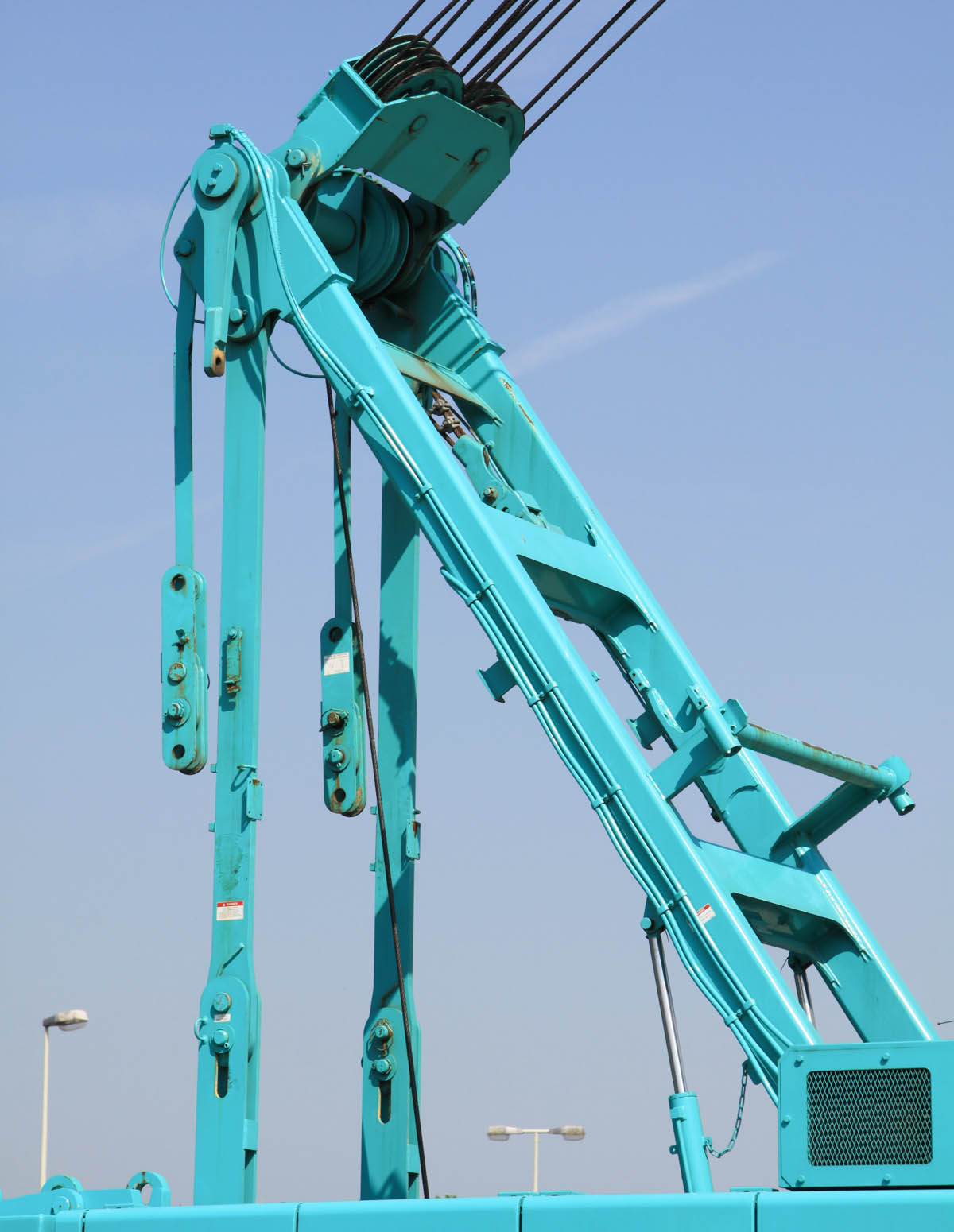 Attaching the counterweights on the crane superstructure can be done using the A-frame.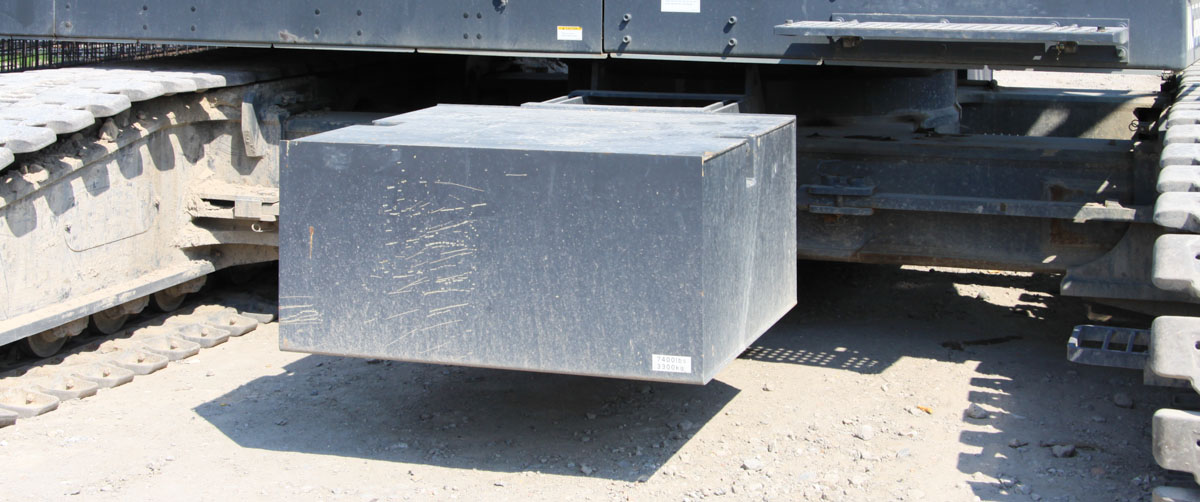 The lower weights are in total 6.7 tonnes.
Back to the Kobelco CKE-series menu
---
---