Kobelco CKE2500-2 - Sindorf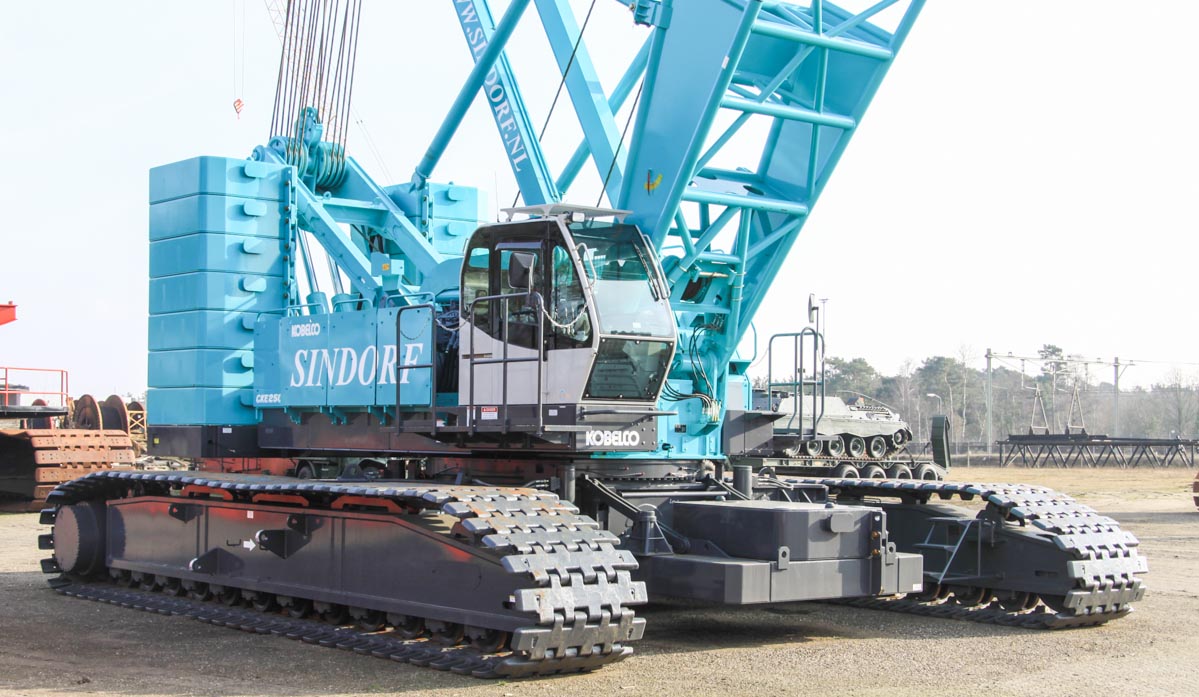 This brand new Kobelco CKE2500-2 is for sale by Sindorf. It is a 250 tonne crane.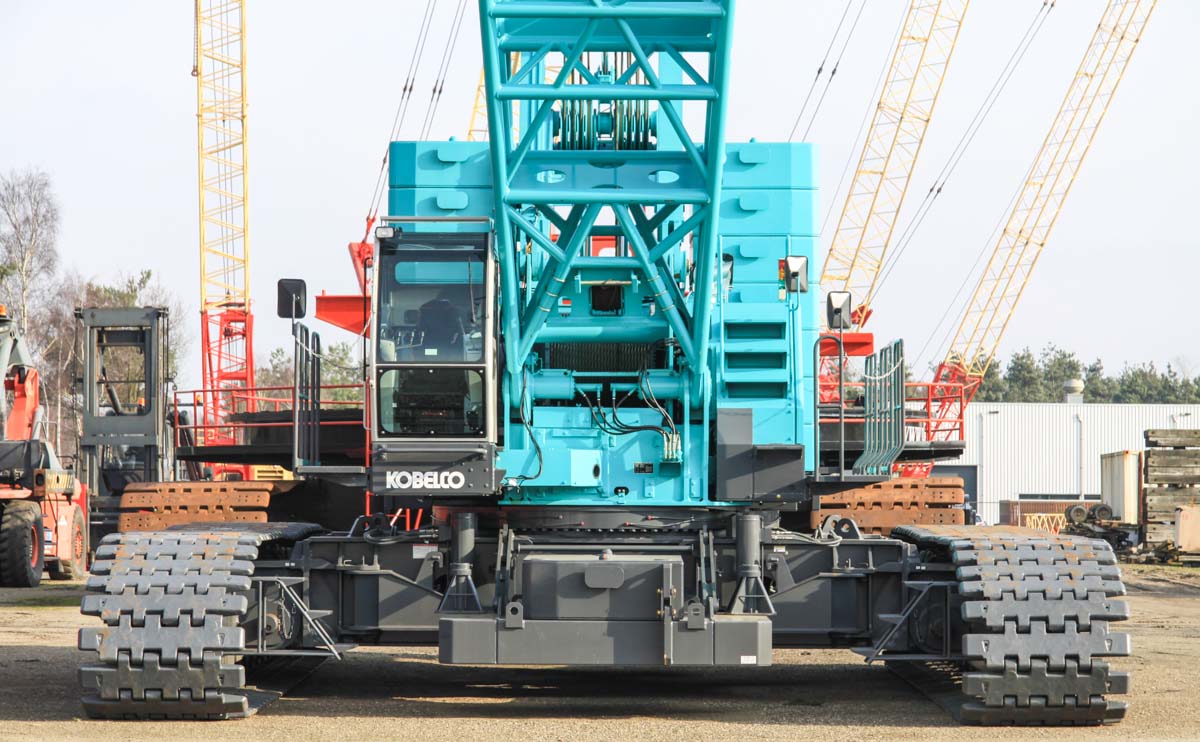 The crane is 7.62 meters wide and has 1.22 meter travel plates.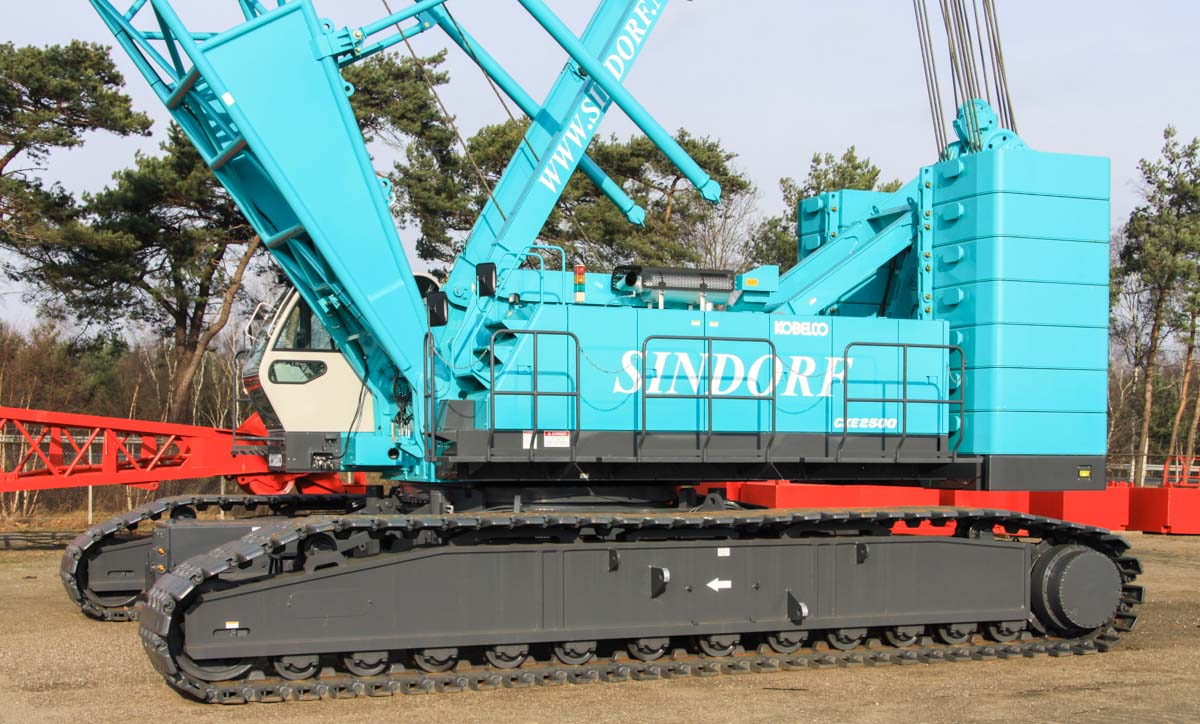 The crane is painted in the Kobelco colors and the year of manufacture is 2010. As engine is a HINO P11C-UN used with a rated power of 247 kW.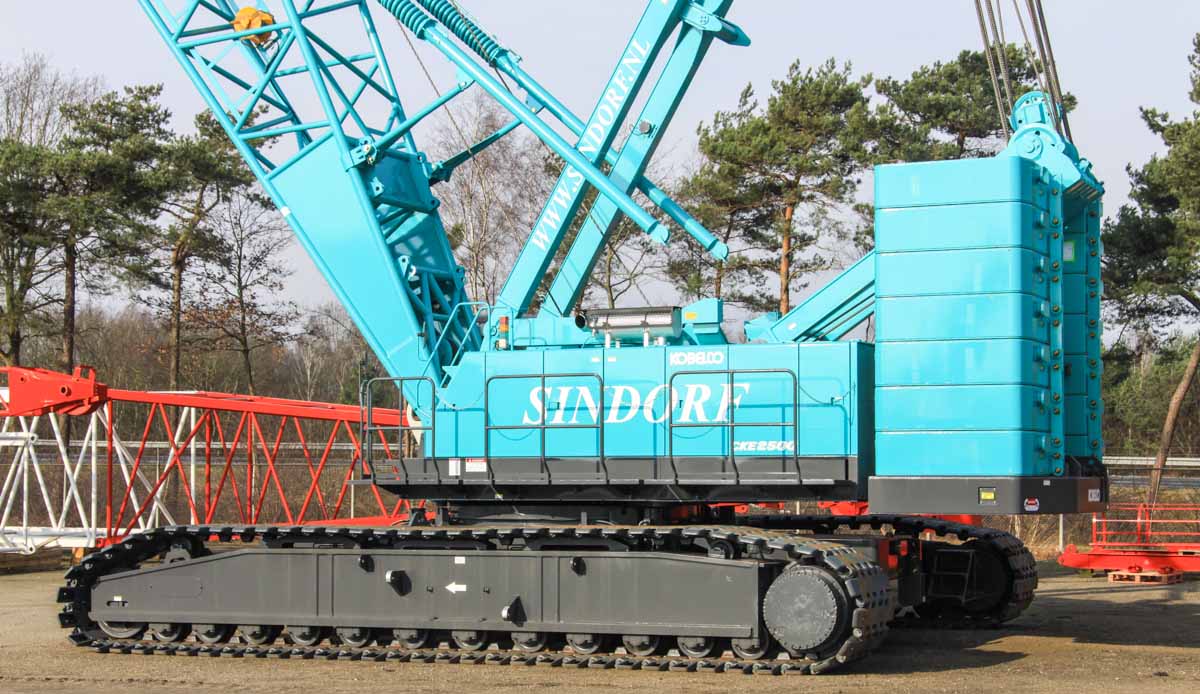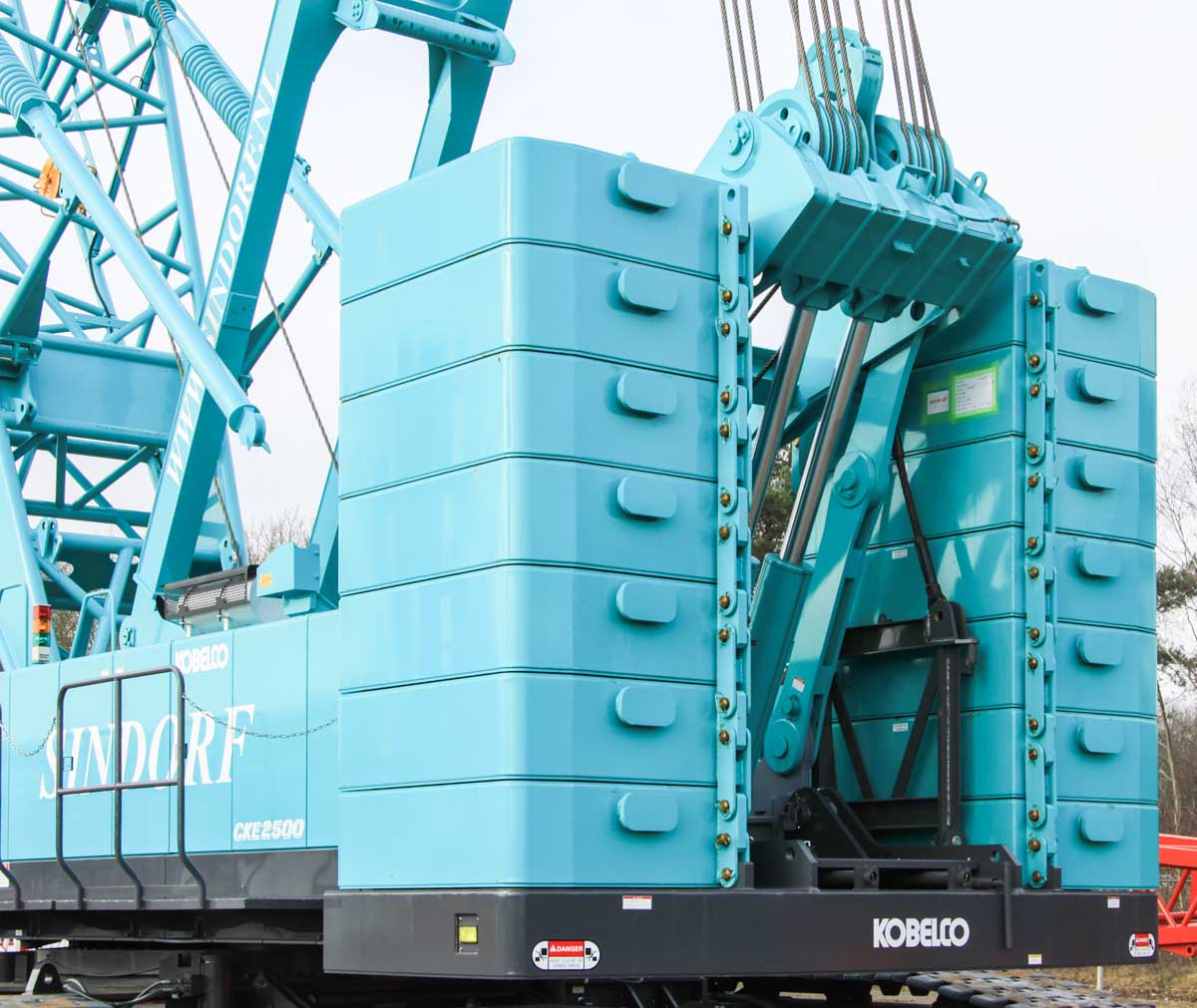 At the rear is hanging 90 tonnes of counterweight, existing out of a 11.04 tonne base plate and 14 slobs of 5.625 tonne. With help of the A-frame is it possible to grab and lower the counterweight by the crane itself.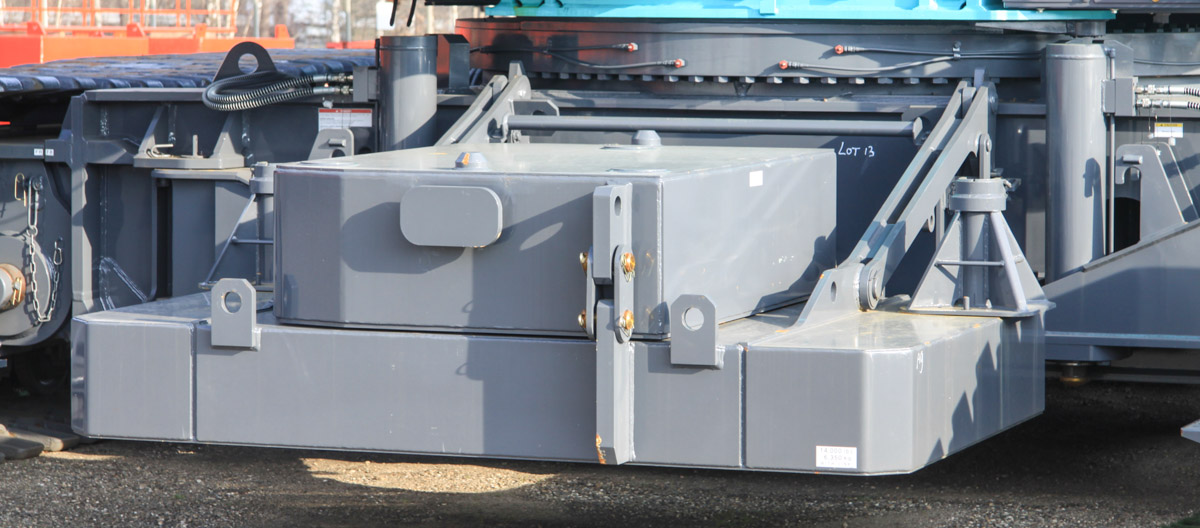 The lower weights exist out of two parts of resp. 6.35 and 5.625 tonnes and in total 24 tonnes.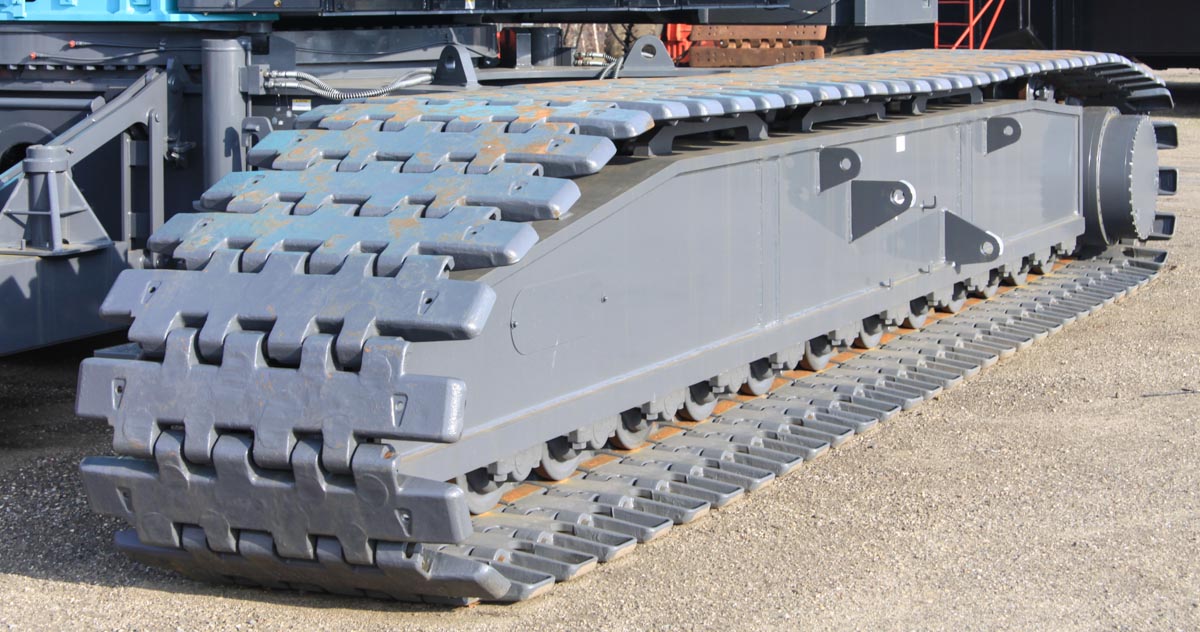 A track is 8.97 meters long, 1.22 meters wide and 1.37 meters height. Mass each is 20.7 tonnes.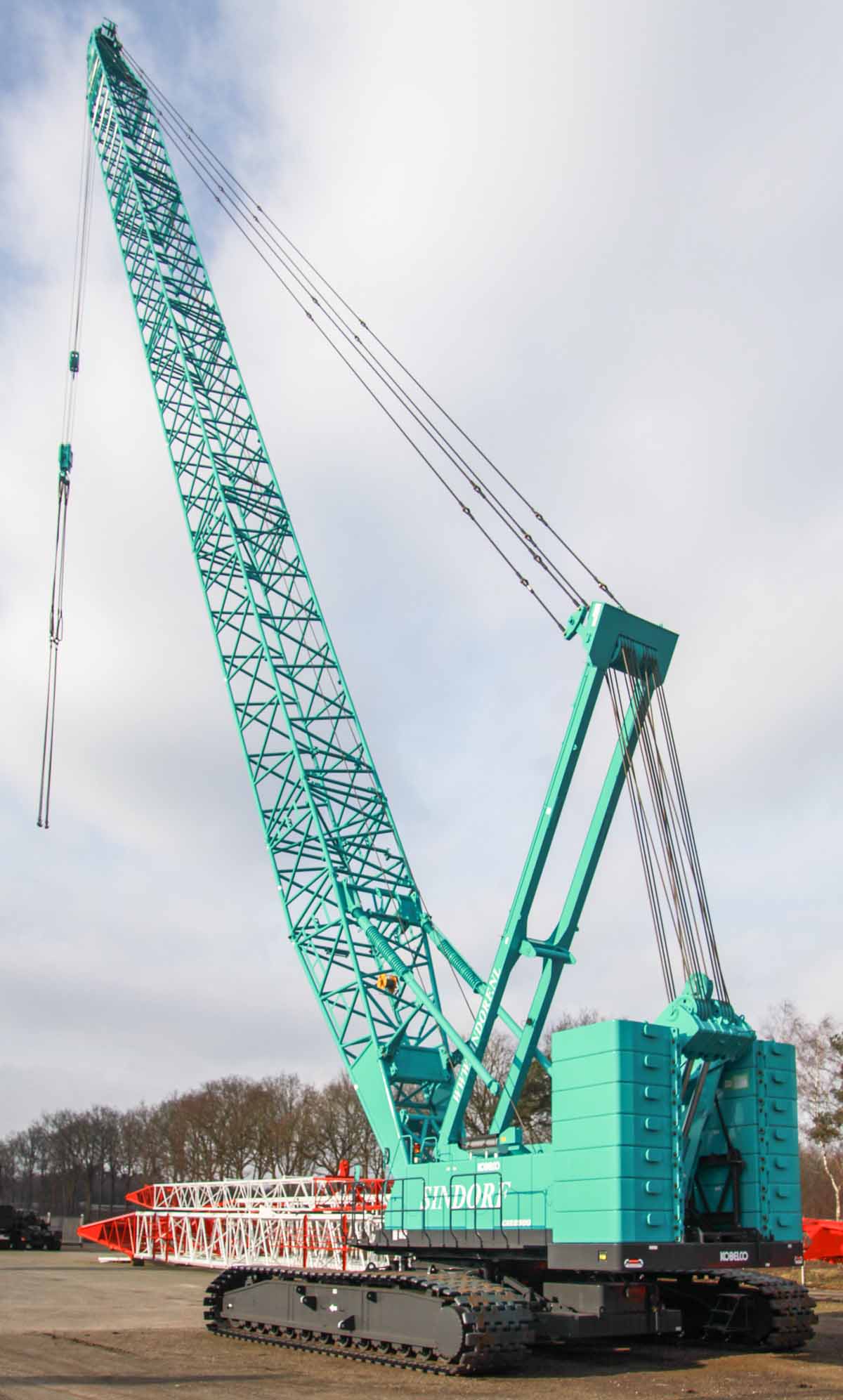 Fitted with a 67.1 meter main boom. In this configuration is 63.8 tonnes lifted on a 13.5 meter radius and 7.2 tonnes on a 59.7 meter radius. The max. boomlength is 91.4 meters.
Back to the Kobelco CKE-series menu
---
---