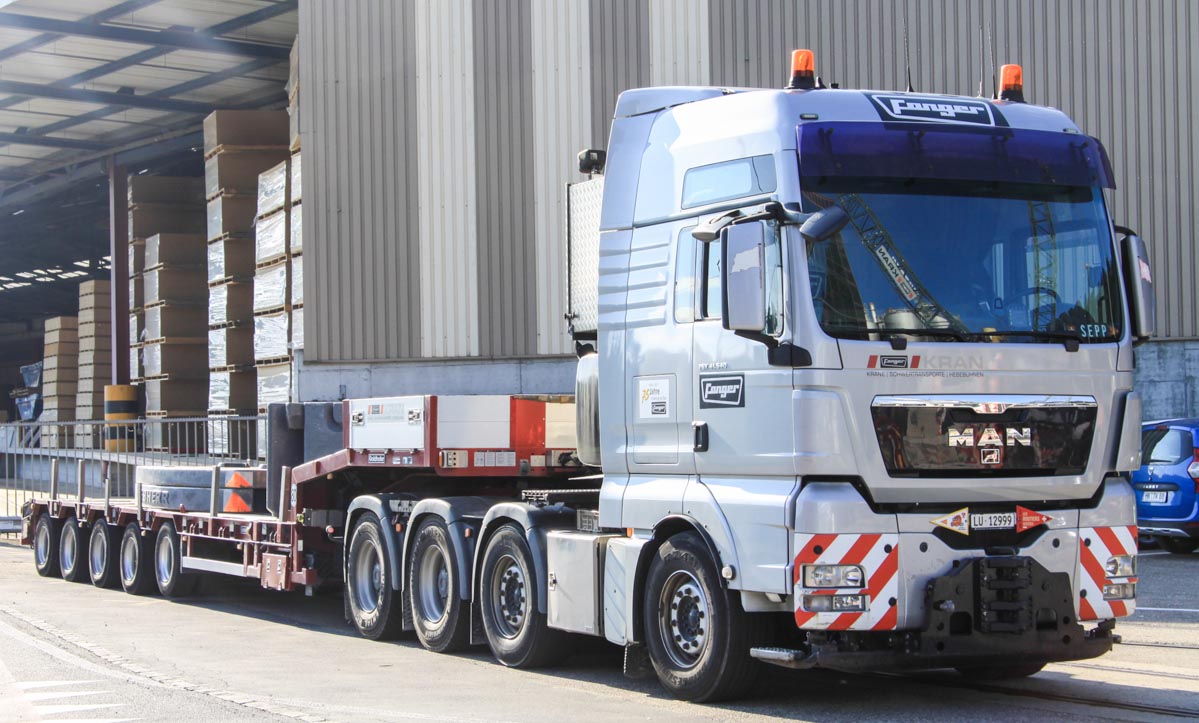 The second 4-axle MAN of Fanger from Sachseln (CH) is this MAN TGX 41.540, here used with a 5-axle Goldhofer semi low loader.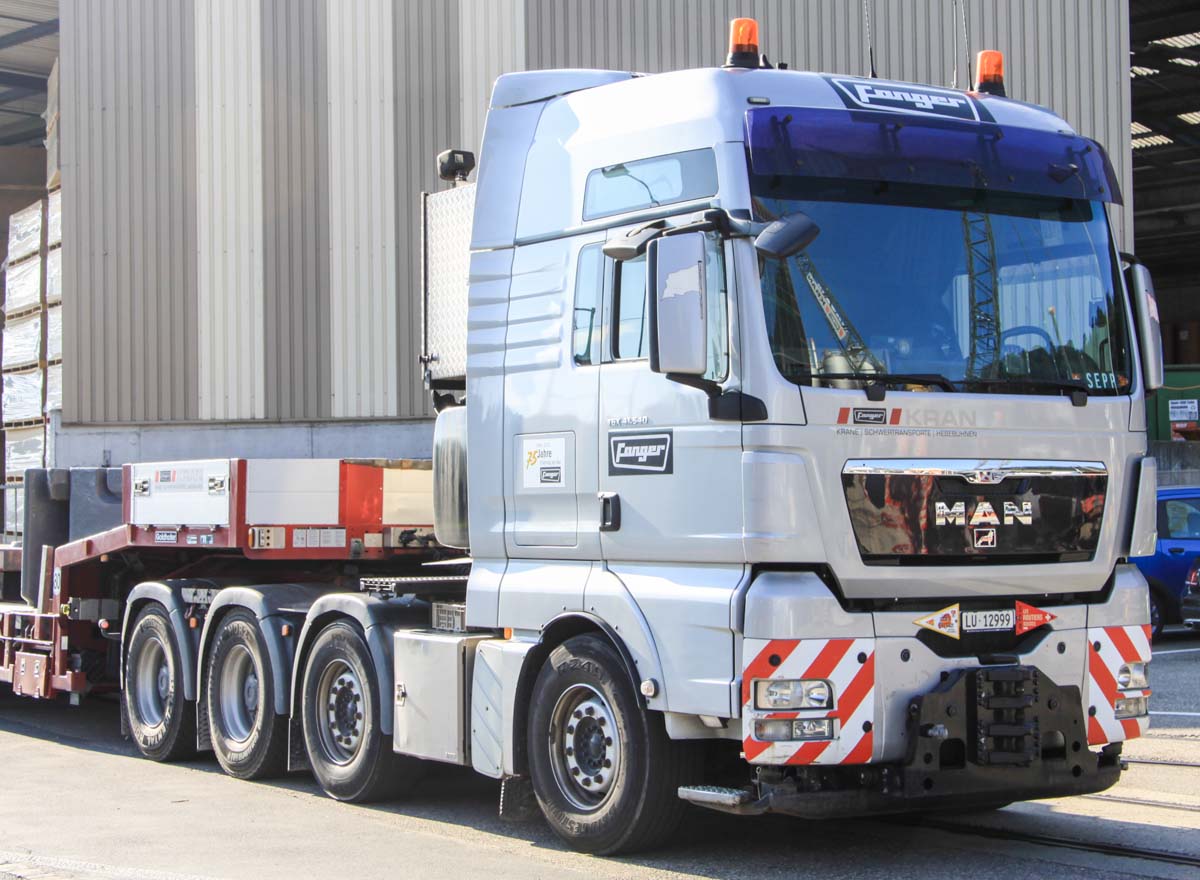 The TGX 41.540 is powered by a MAN D2676, a 6-cylinder diesel engine with a 12.4 liter stroke with 540 hp. The truck has a maximum mass of 41 tonnes.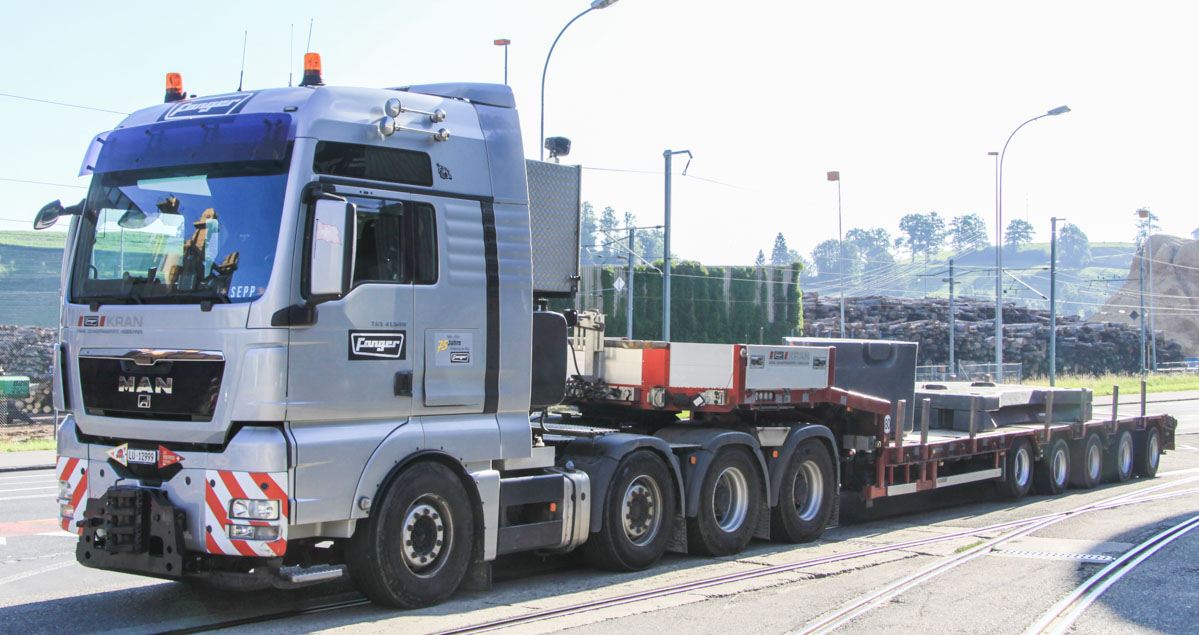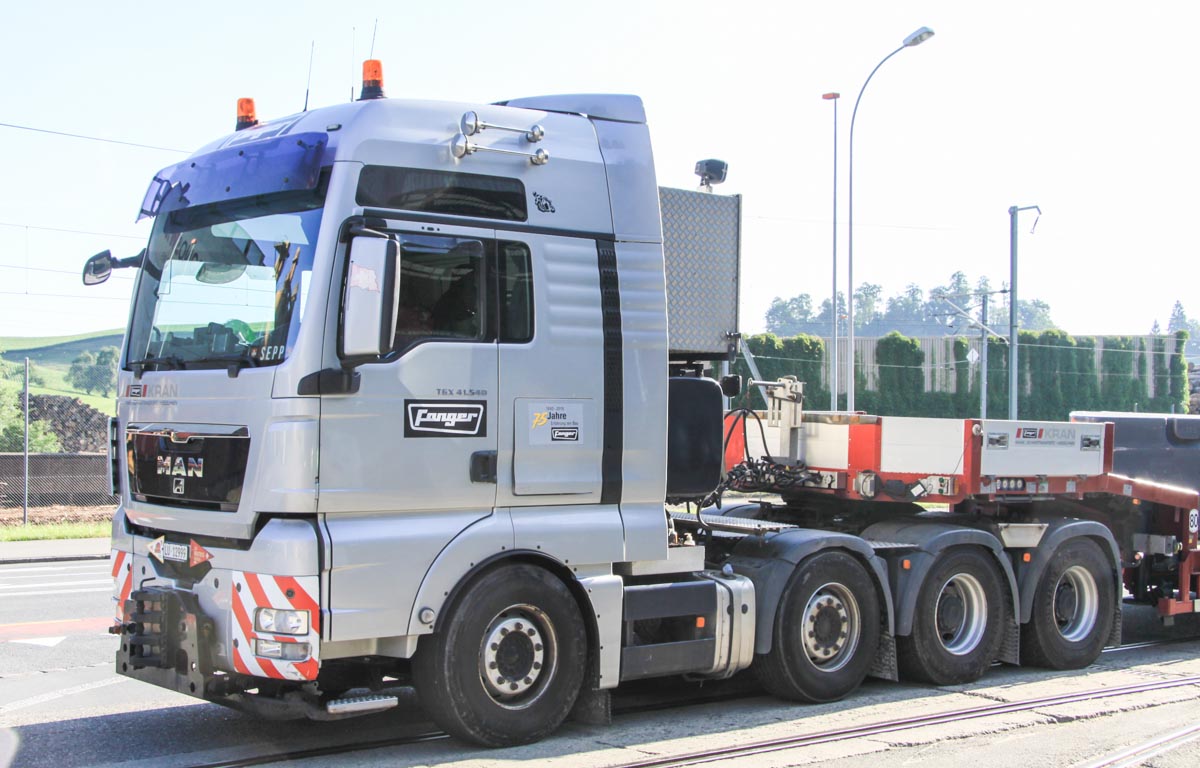 Nice detail is that this truck has a heavy coupling attached to the front bumper, so transports can be pushed or braked with this truck also.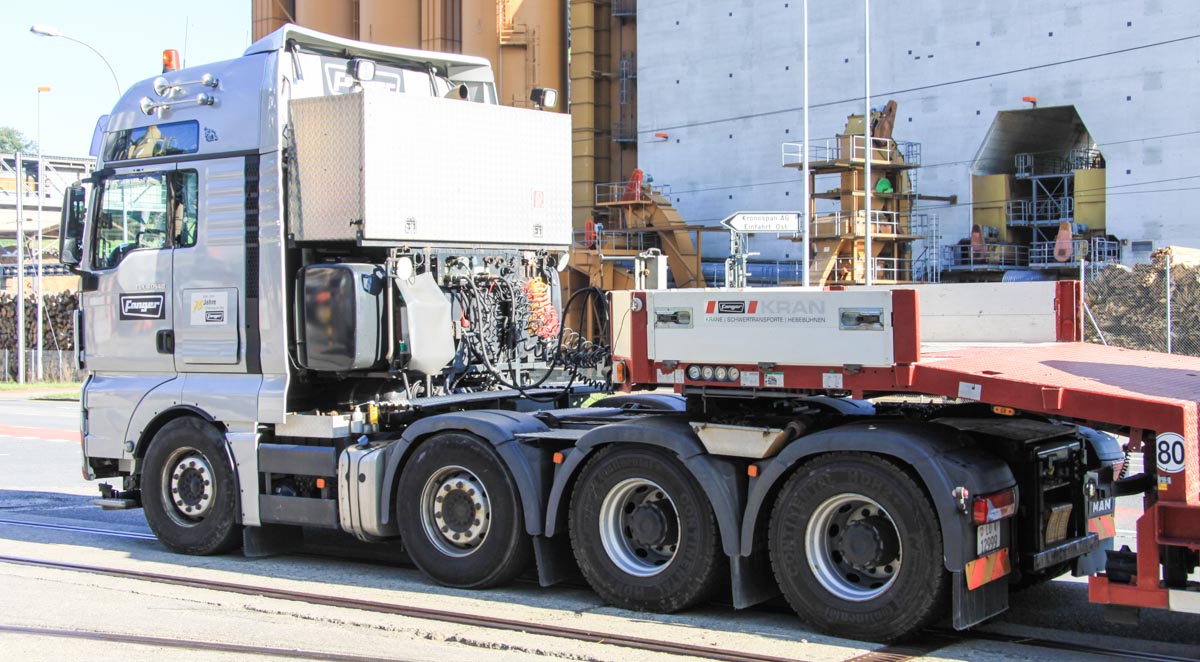 There is no coupling at the rear of the chassis.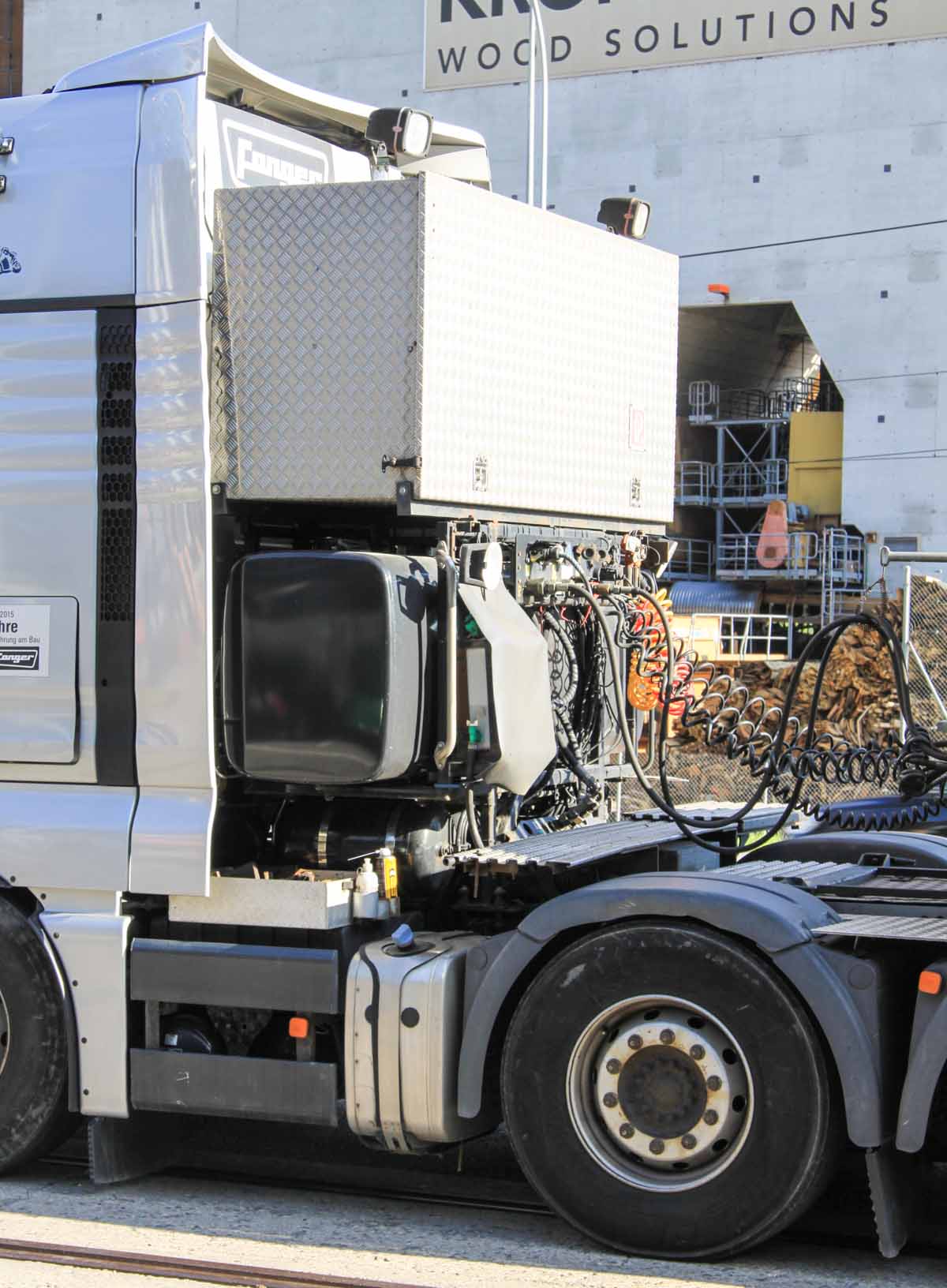 Behind the cabin are the large diesel tank and a large storage compartment made. Behind the front axle are the battery, compressed-air tanks and the AdBlue tank made. On the other side are the muffler and another small storage compartment made.

The trailer is loaded with 30 tonnes of counterweight of the Liebherr LTM 1200-5.1. The rest of the counterweight was transported by the TGX 41.680.
Back to the MAN TGX menu
---
---