MAN TGX 28.480 - Graß Spedition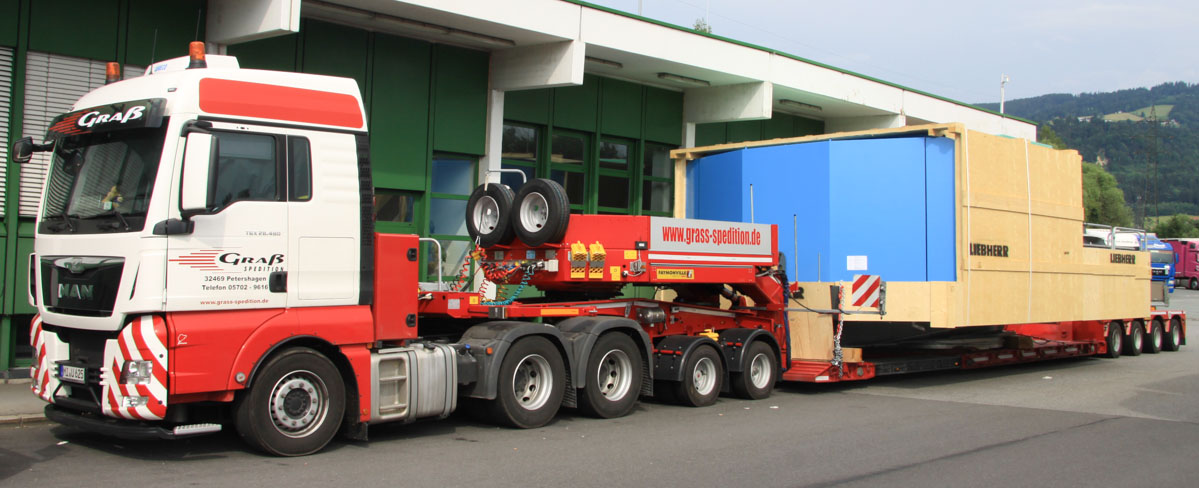 This sharp MAN TGX 28.480 of the company Graß Spedition from Petershagen (DE) stood together with a TGX 33.540 with an oversized load parked on the border between Austria and Germany near Lindau (DE).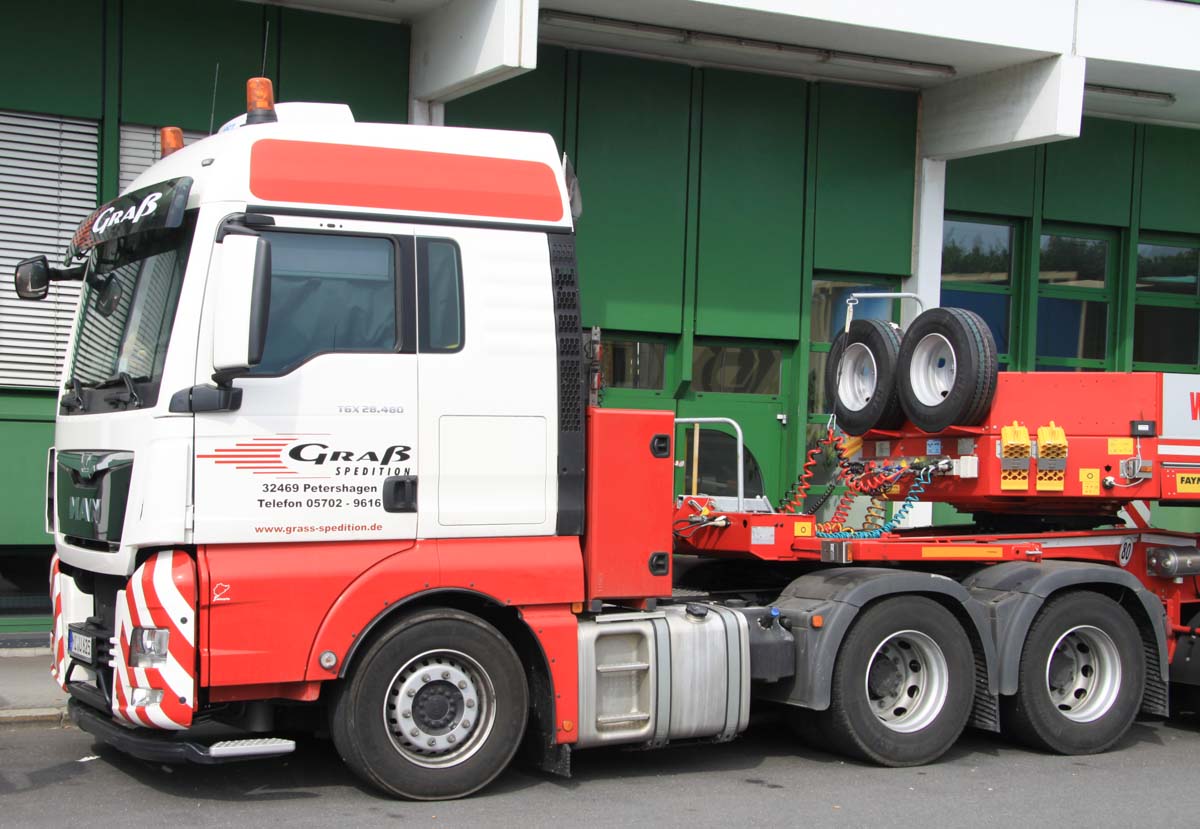 It is a 3 axle 28 tonne truck with a 480 hp strong diesel engine.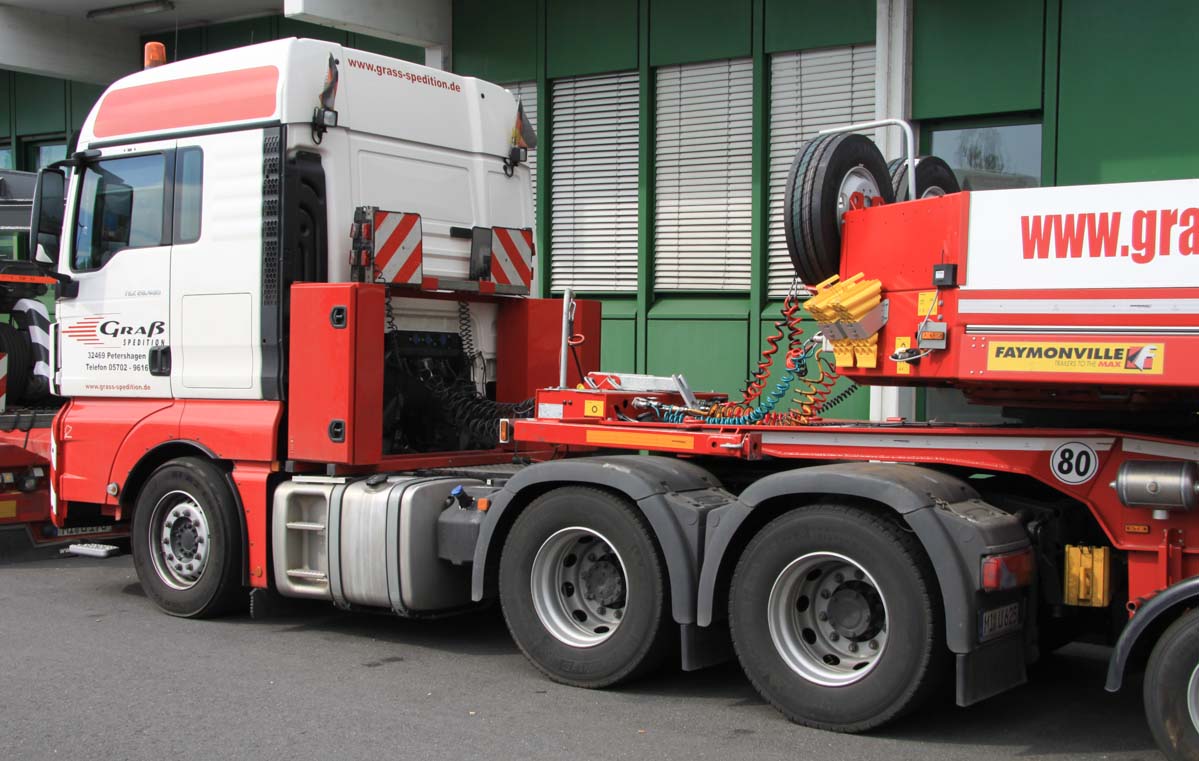 Behind the cabin are two smaller storage compartments made, between the first two axles are the diesel tank and AdBlue tank made, on the other side are the muffler, airbarrels and the battery made.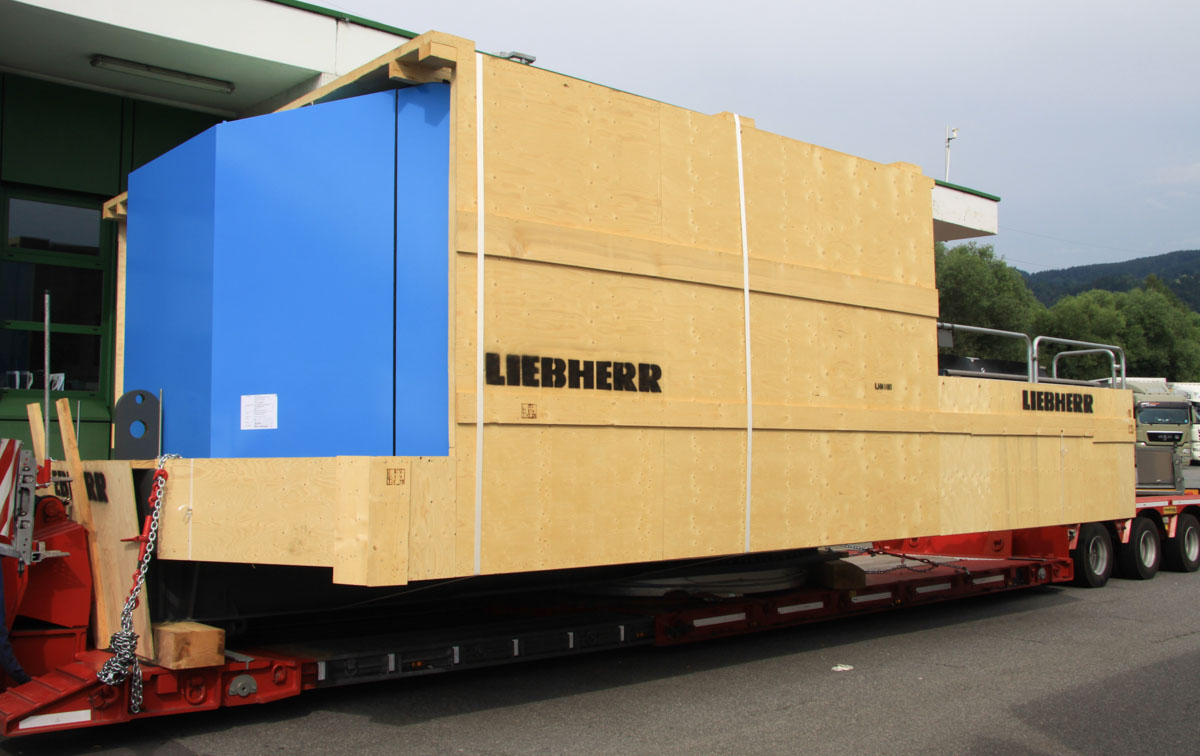 The load is the super structure of a Liebherr LHM 180. The super structure weights 36 tonnes; is 9.5 meters long, 5.48 meters wide and 3.65 meters high.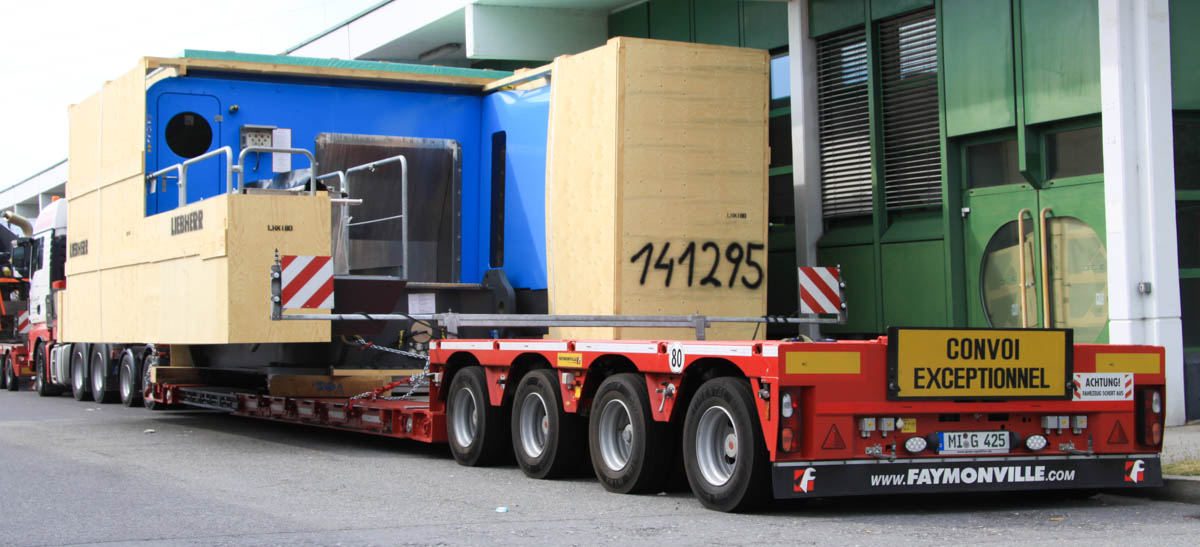 The trailer exists out of a 2 axle jeep dolly with a 4 axle Faymonville MegaMAX low loader.

A very sharp combination!
Back to the MAN TGX menu
---
---