MAN TGX 41.680 - Kahl Schwerlast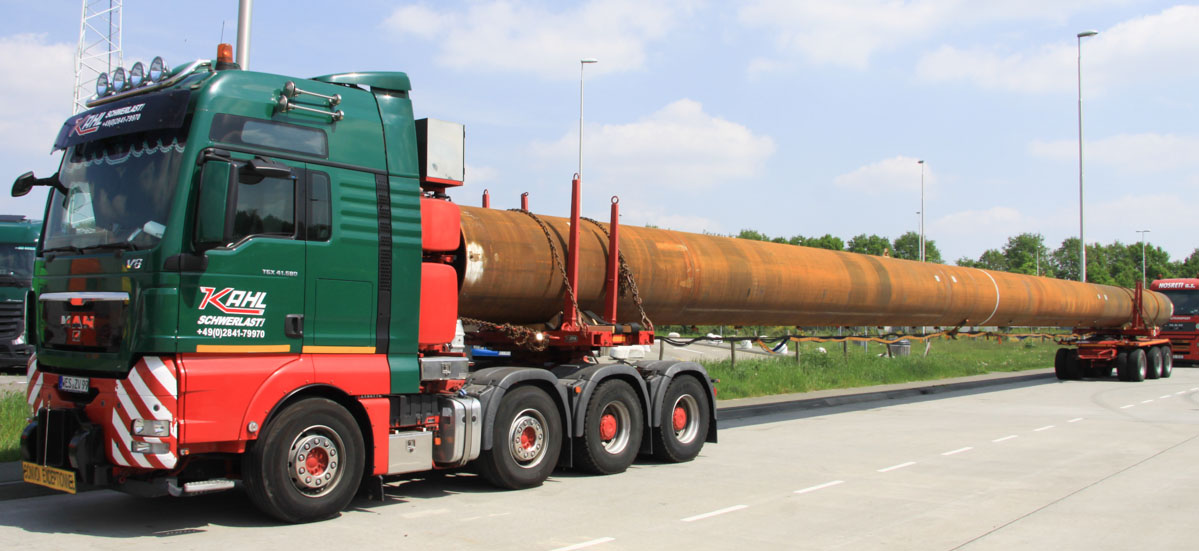 This MAN TGX 41.680 of Kahl Schwerlast from Duisburg (DE) stood together with a TGX 41.540, also of Kahl at the dutch border near Venlo (NL).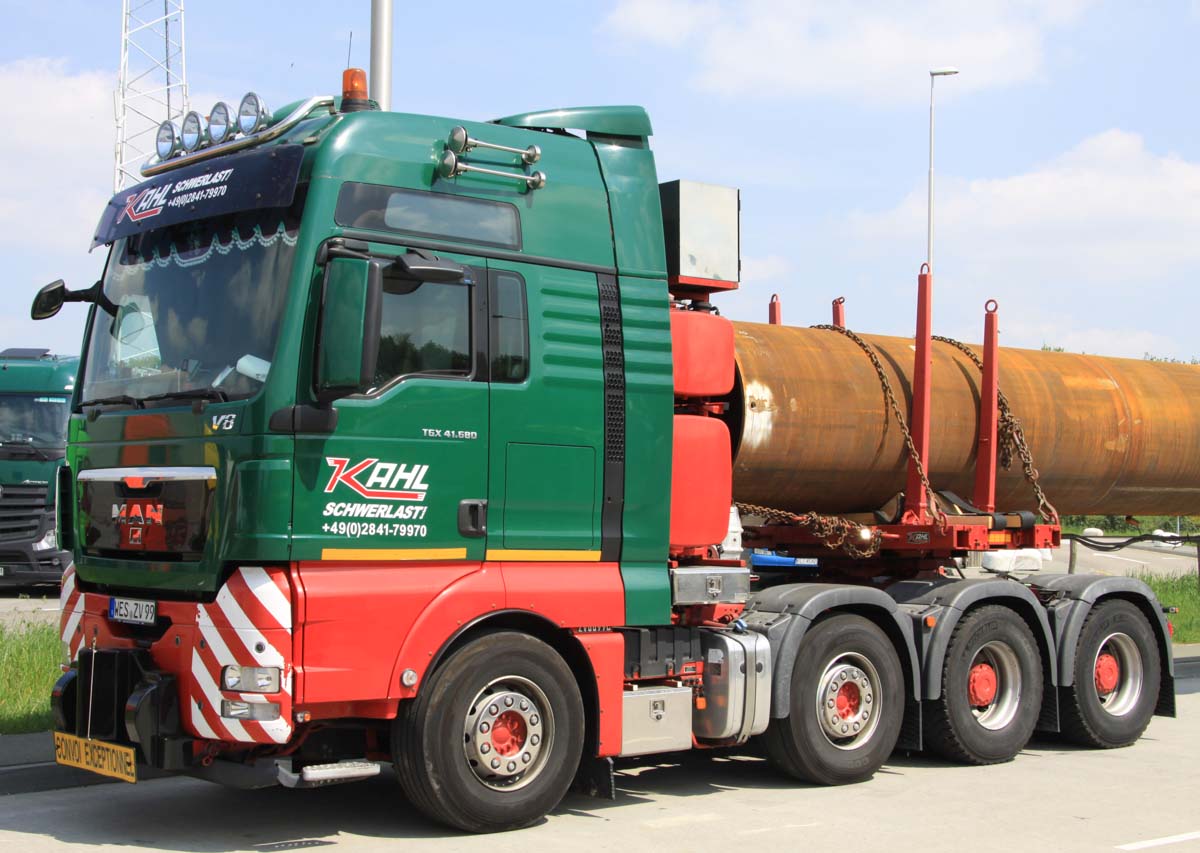 It is a normale 4 axle version of the TGX 41.680, Kahl owned also a 5 axle version of the TGX 41.680, that had a maximum technical weight of 52 tonnes in stead of the normal 41 tonnes. The truck is powered by a MAN D2863, a 16.2 liter V8 diesel engine with 680 hp.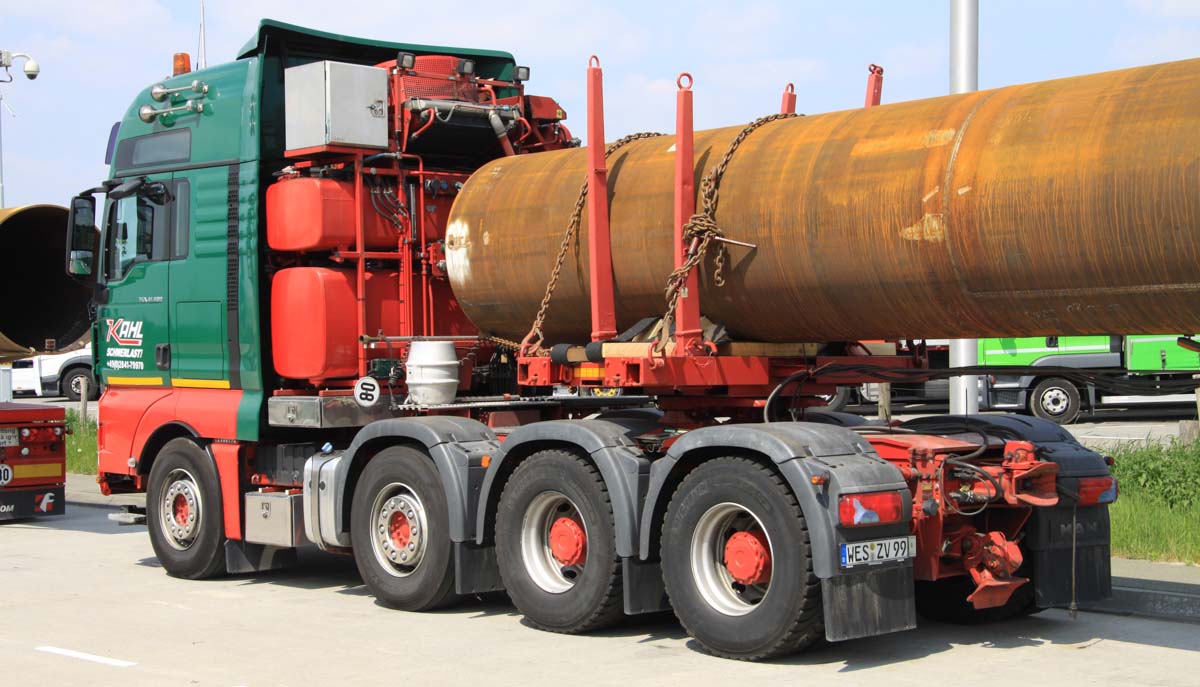 Behind the cabin is a large equipment tower made with at the bottom a large diesel tank, a hydraulic oil tank, airbarrels and a cooler for the torque converter and the engine. Between the first two axles are hanging the Adblue tank, a storage compartment and the battery. At the rear of the chassis are two heavy couplings made.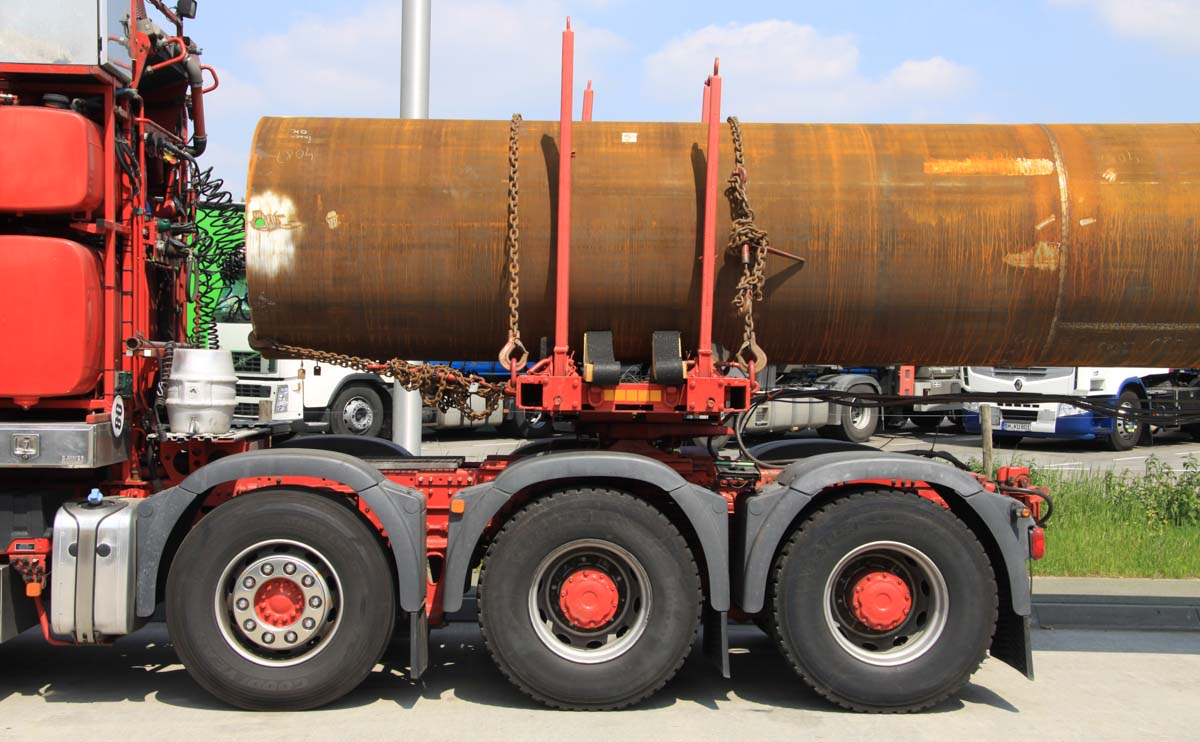 The load is put in a frame directly on the fifth wheel.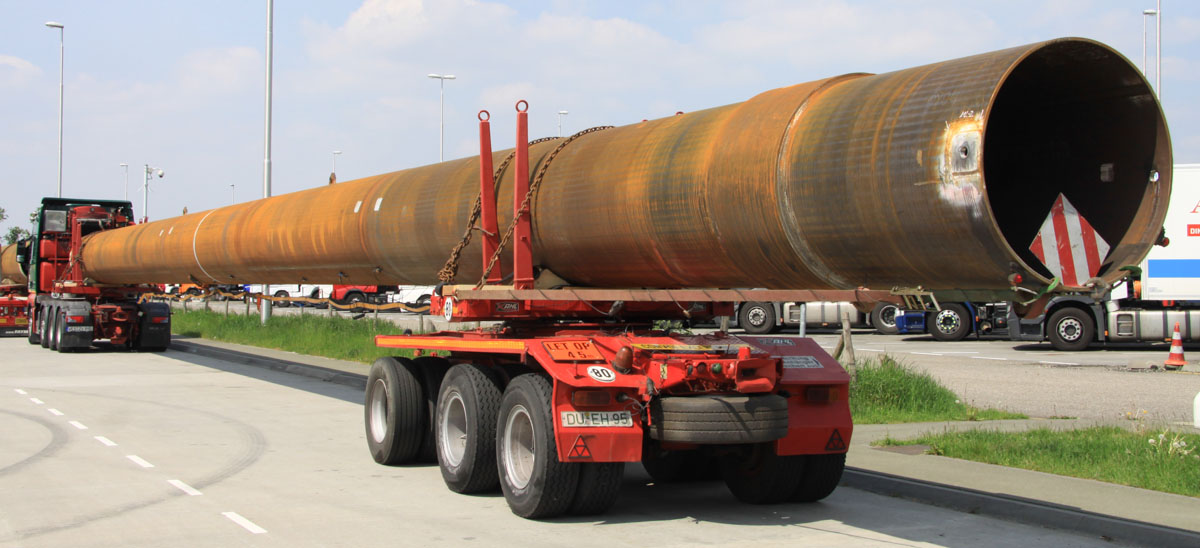 The other end of the tube is loaded on a 3 axle dolly. The total length of this combination is around 45 meters. The load has a maximum weight of 46 tonnes on this truck combination.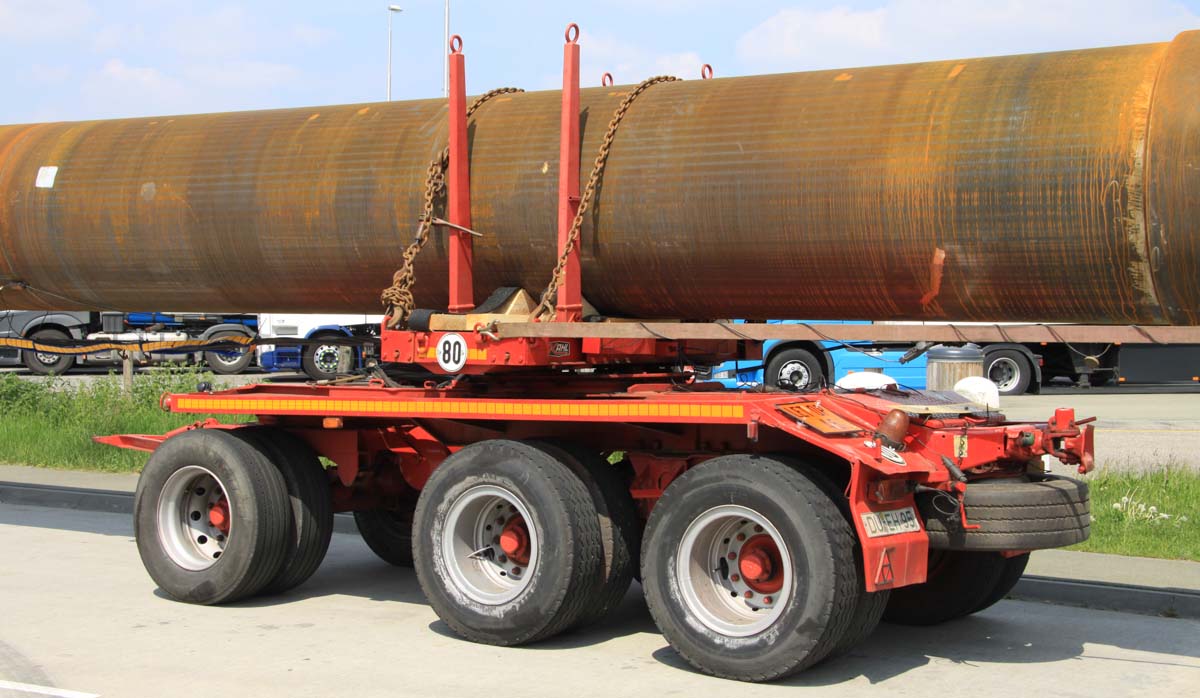 Only the front axle is steerable.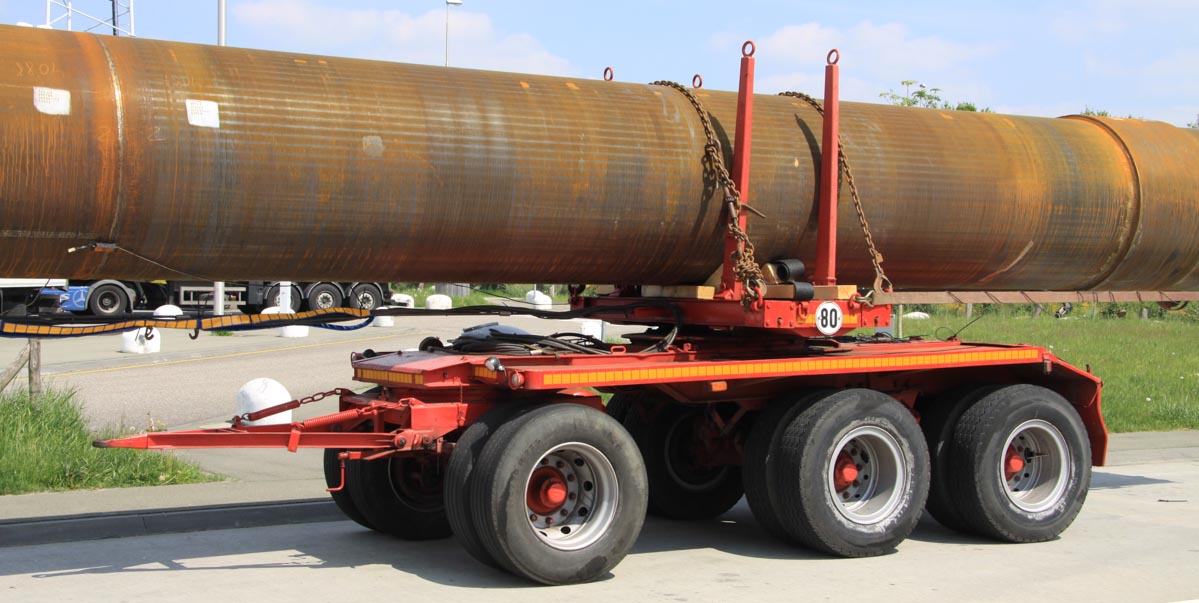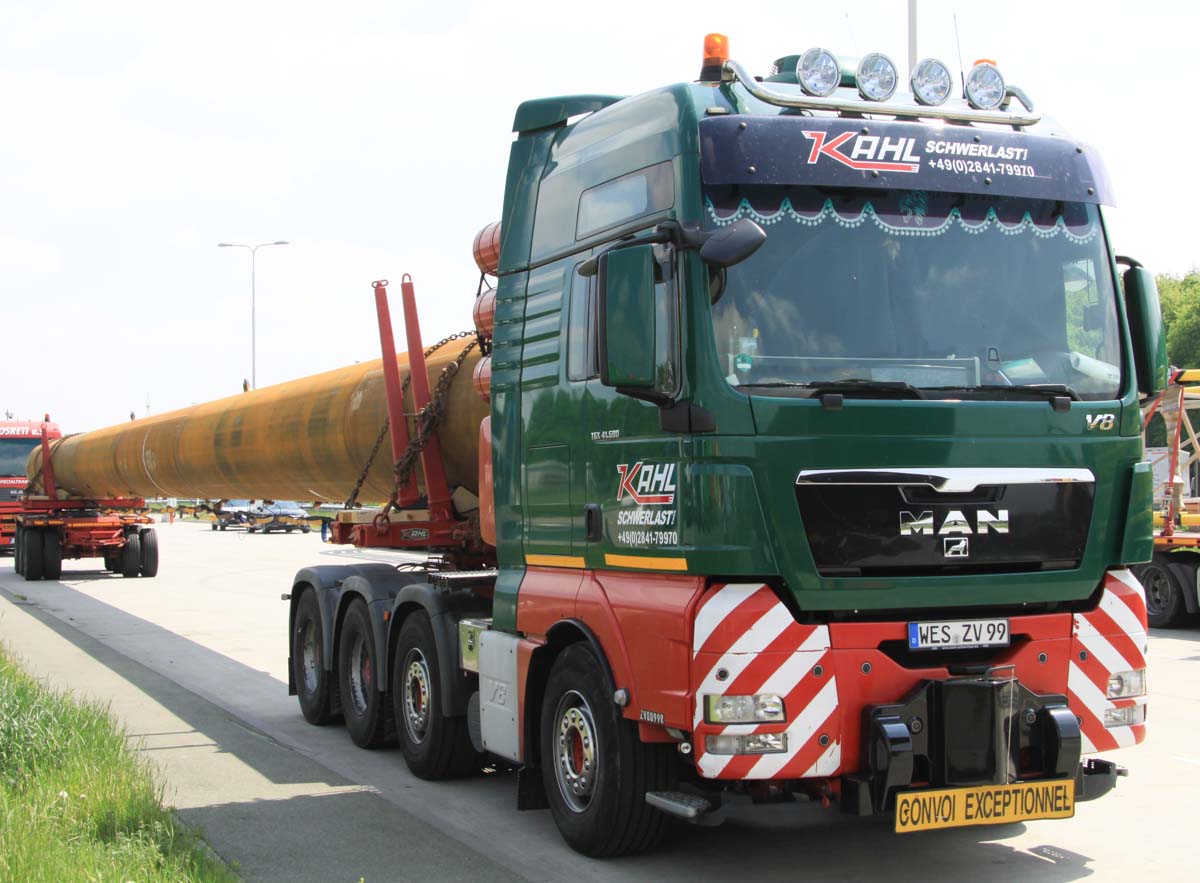 On this side are between the axles the muffler, the catalyst and another storage compartment made. A nice combination of Kahl!
Back to the MAN TGX menu
---
---