MAN TGX 41.680 - W. Mayer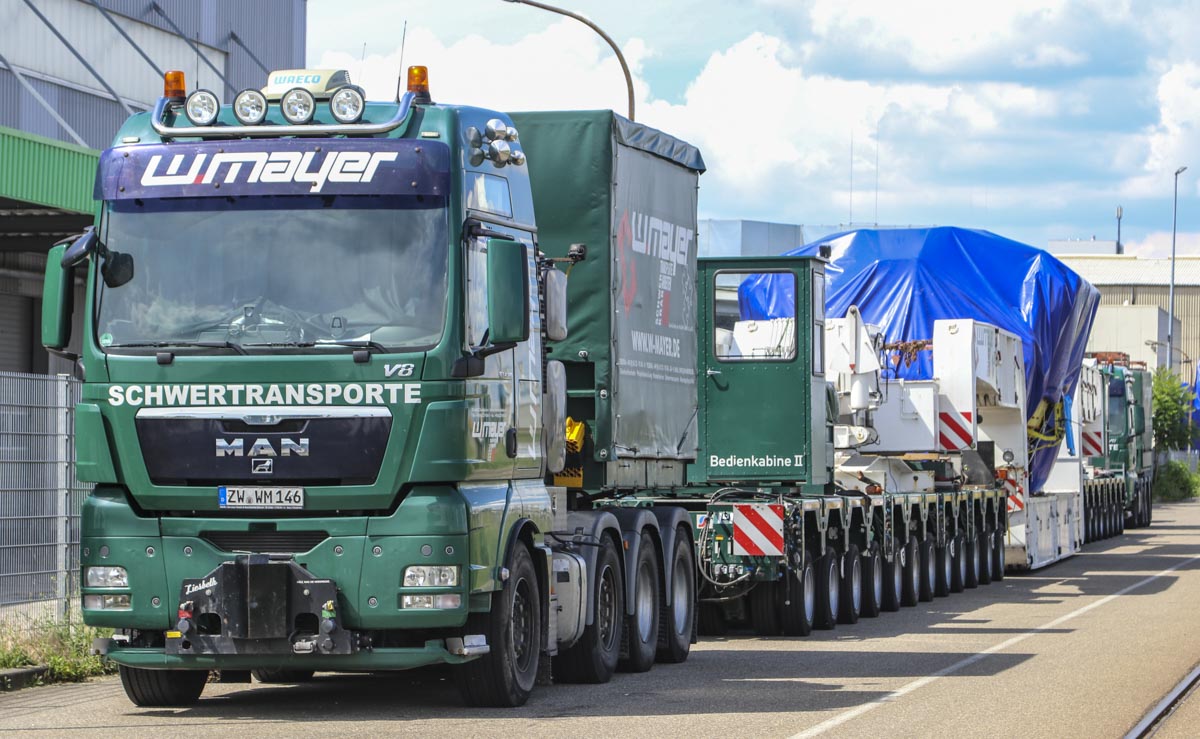 This impressive combination of W. Mayer from Zweibrücken (DE) stood parked in the harbour of Heilbronn (DE). The combination exists out of two MAN TGX 41.680 trucks with a 24 axle trailer and girder bridge.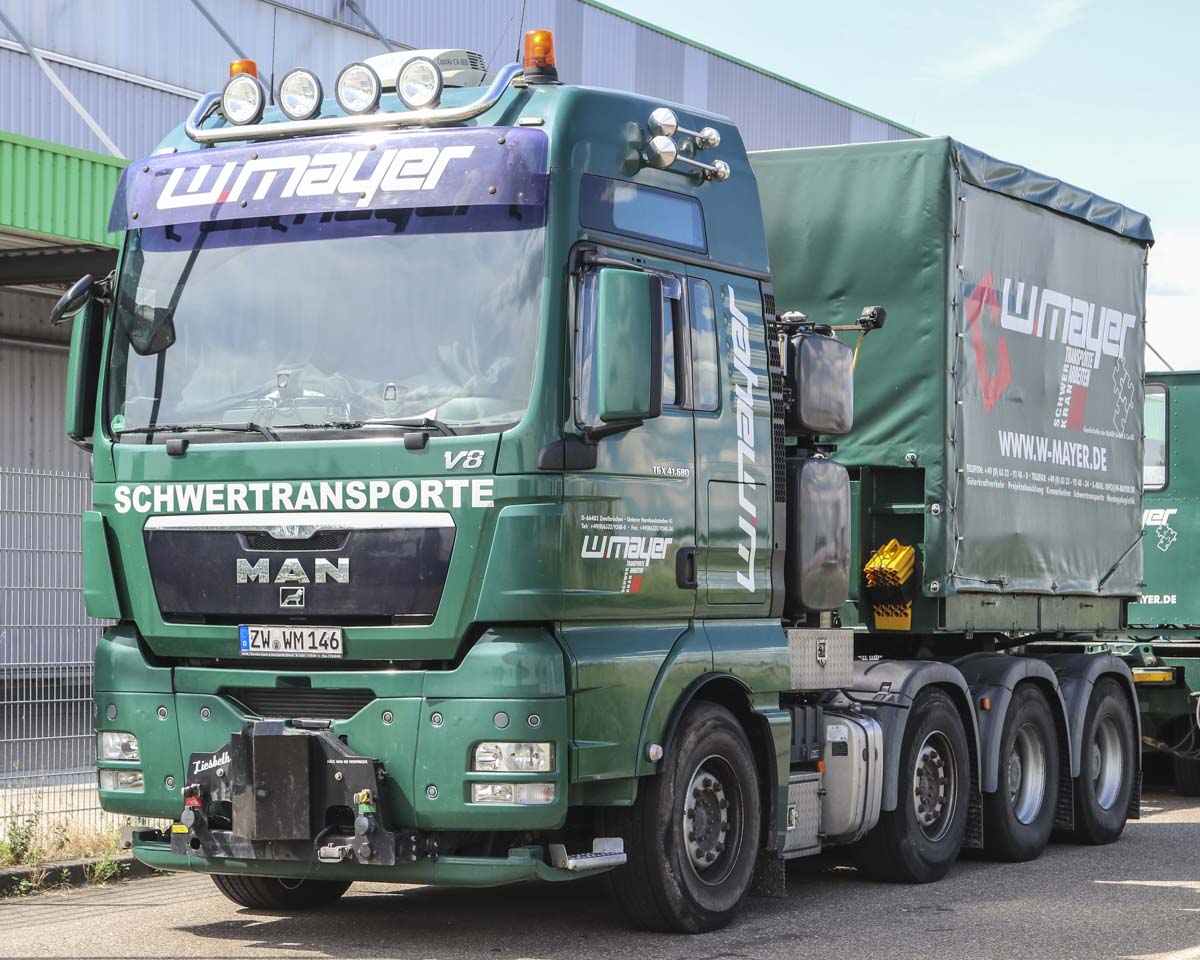 The 4-axle truck is powered by a MAN D2663, a 16.2-liter 8-cylinder diesel engine with a power of 500 kW (680 hp).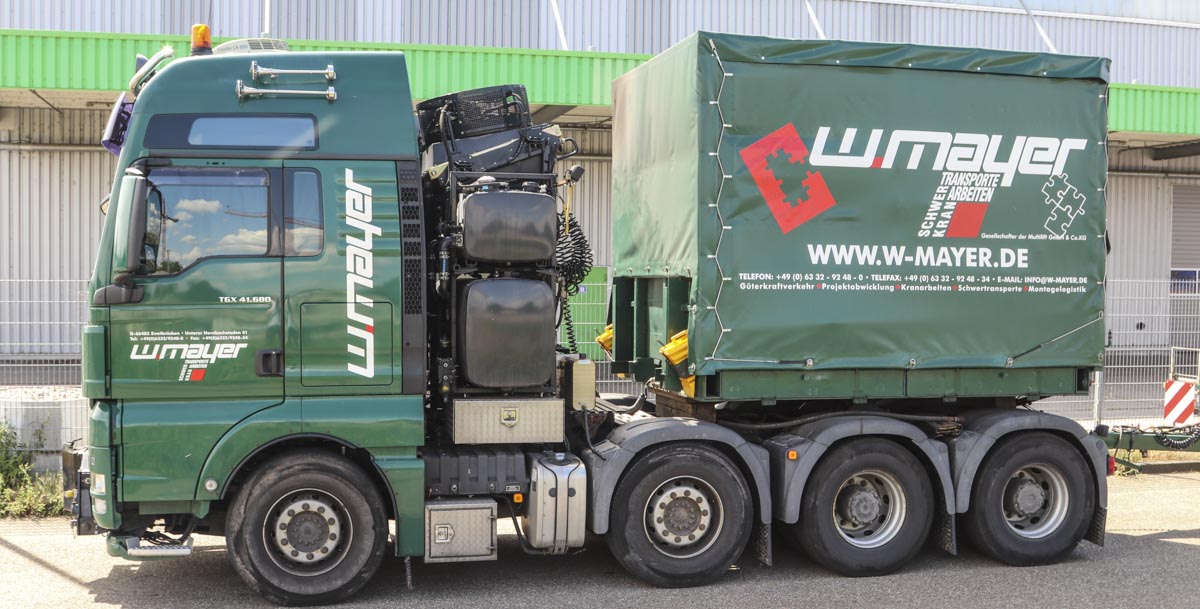 The mass of the truck is approx. 41 tonens with use of the counterweight box on top of the rear (driven) axles.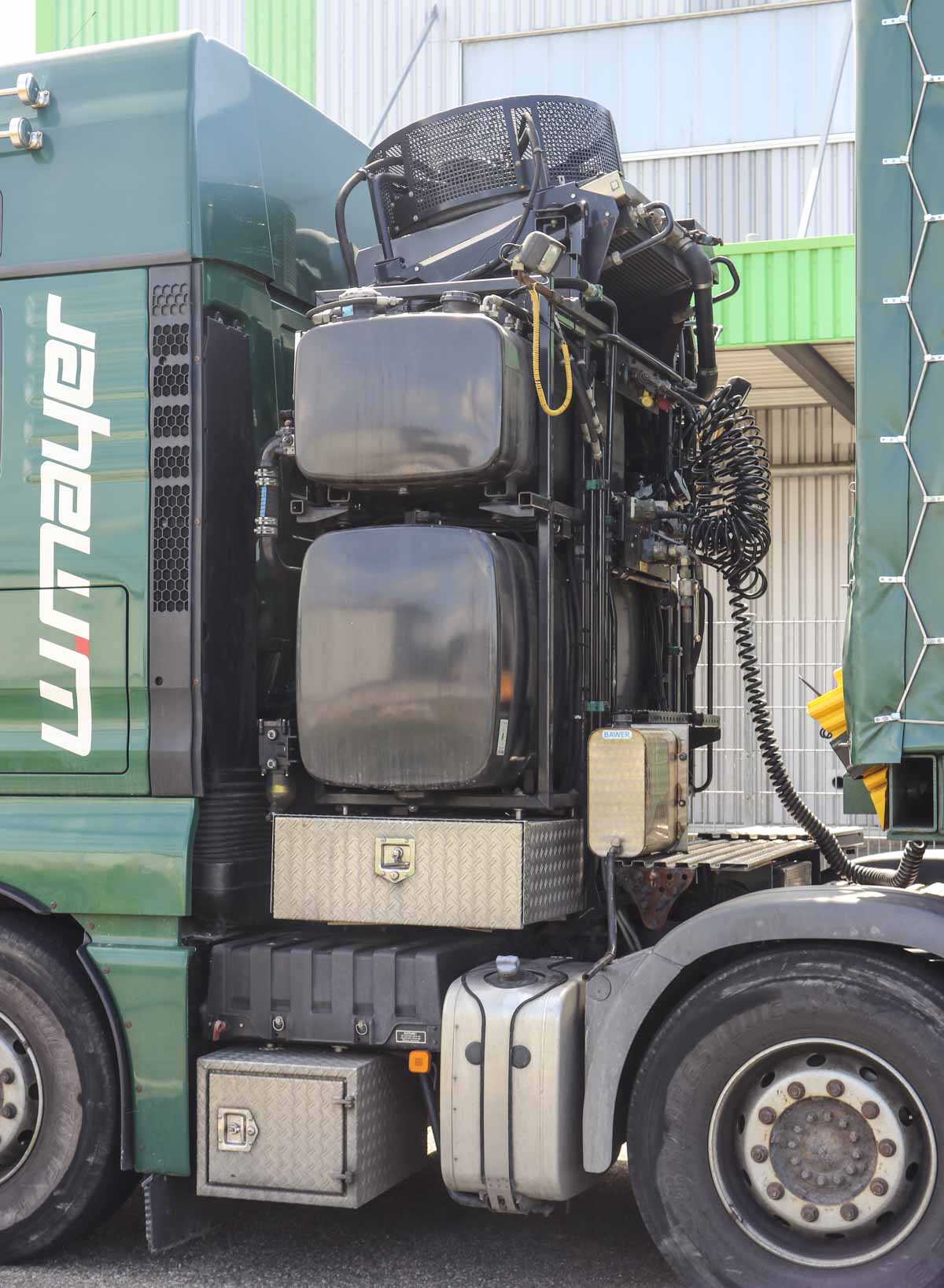 Behind the cabin are the 900 liter diesel tank, a 300 liter hydraulic oil tank, compressed-air tanks and a large cooler for the hydraulic oil installed. A WSK 440 torque converter is used. The truck is prepared for train weights to 250 tonnes. Behind the front axle are the battery, AdBlue tank and a smaller storage compartment made.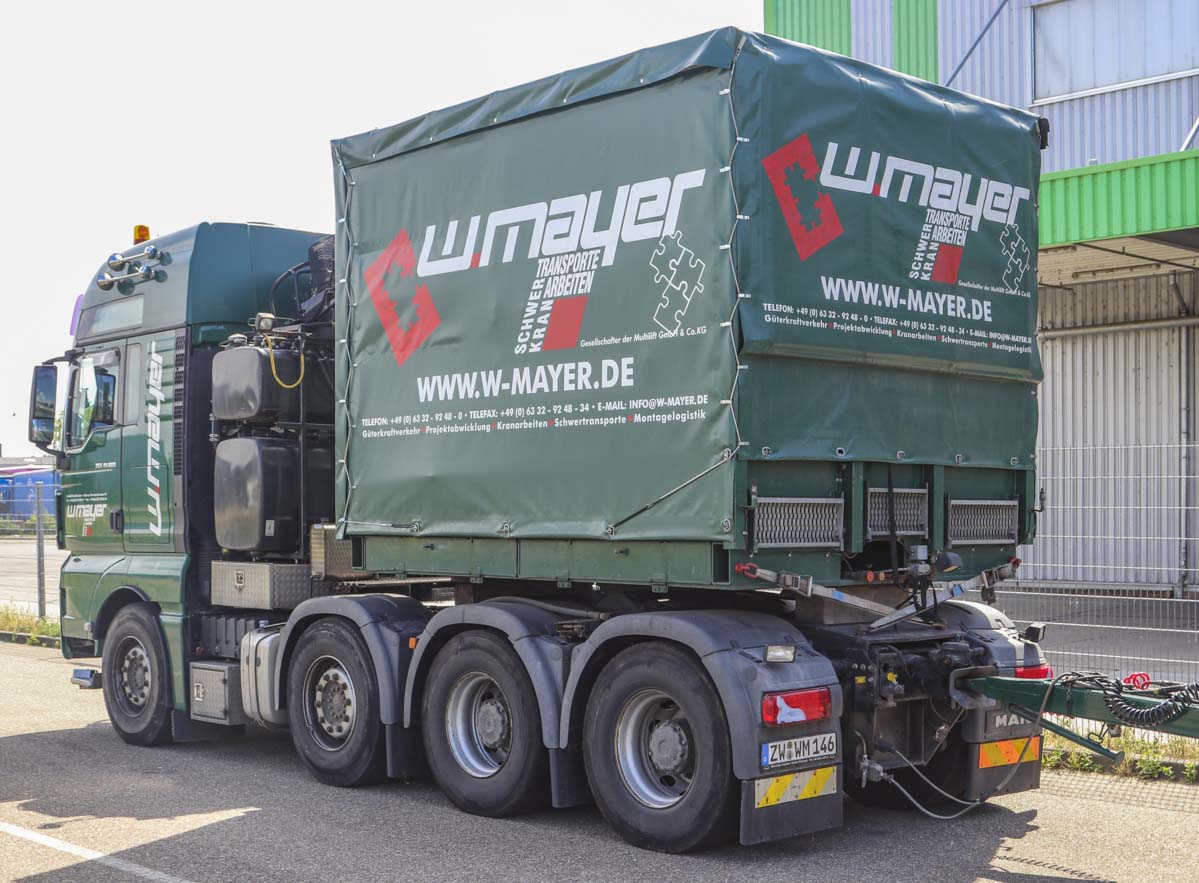 At the rear of the chassis is a heavy Rockinger coupling mounted.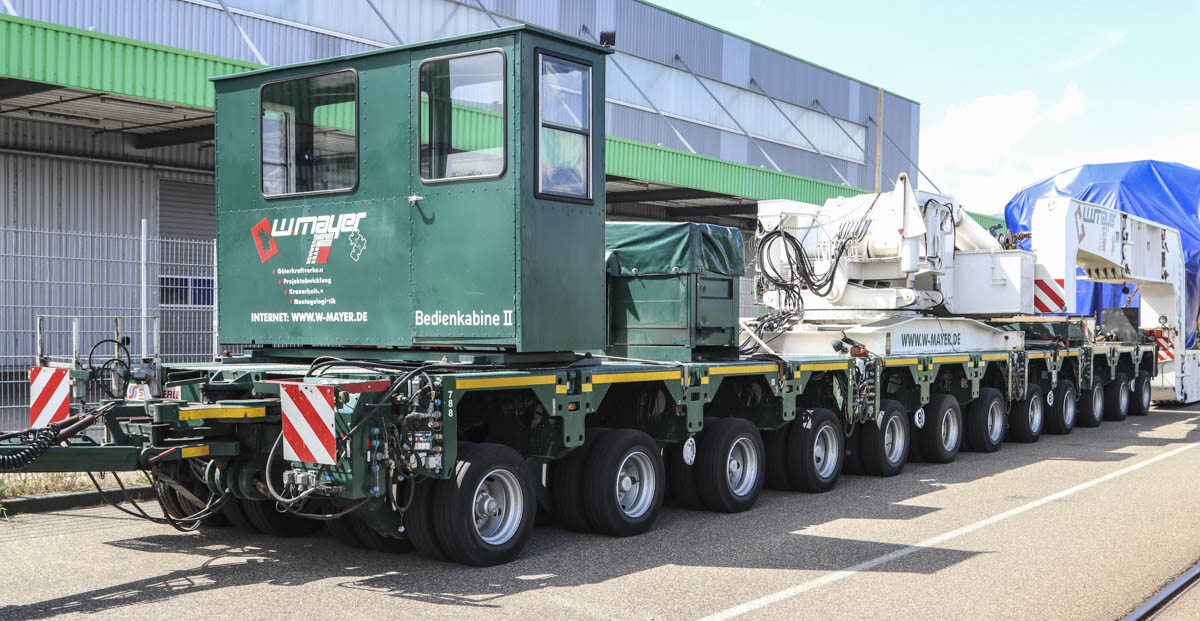 Attached to the truck are the first twelve Scheuerle axles.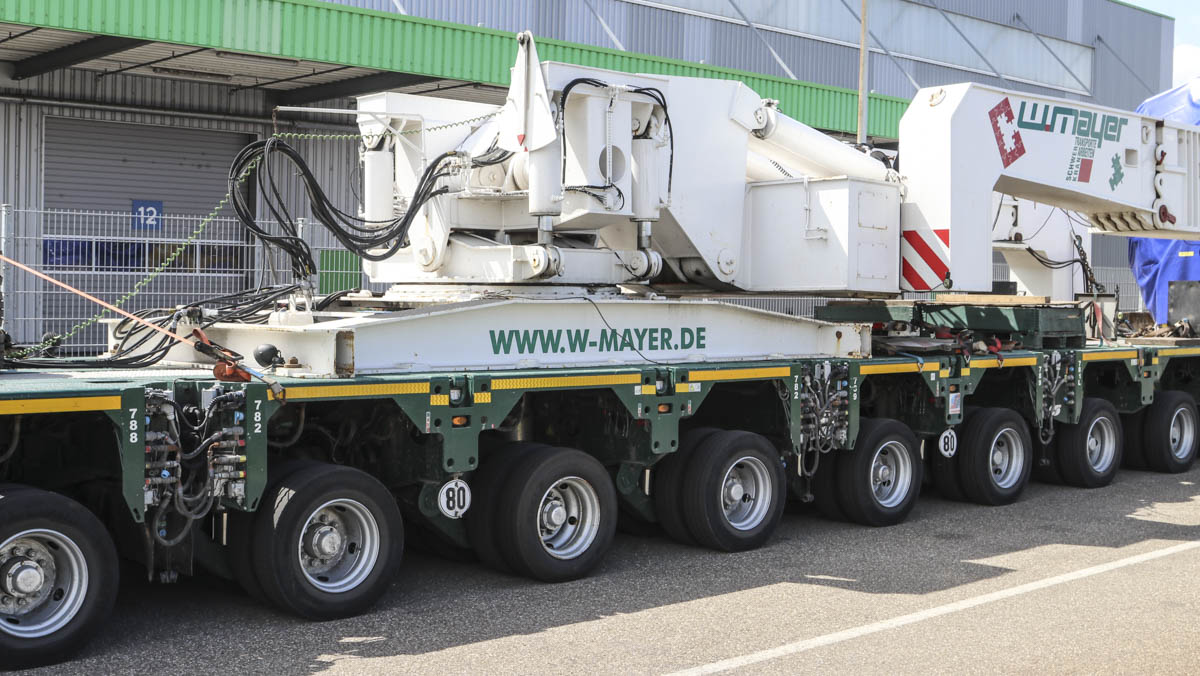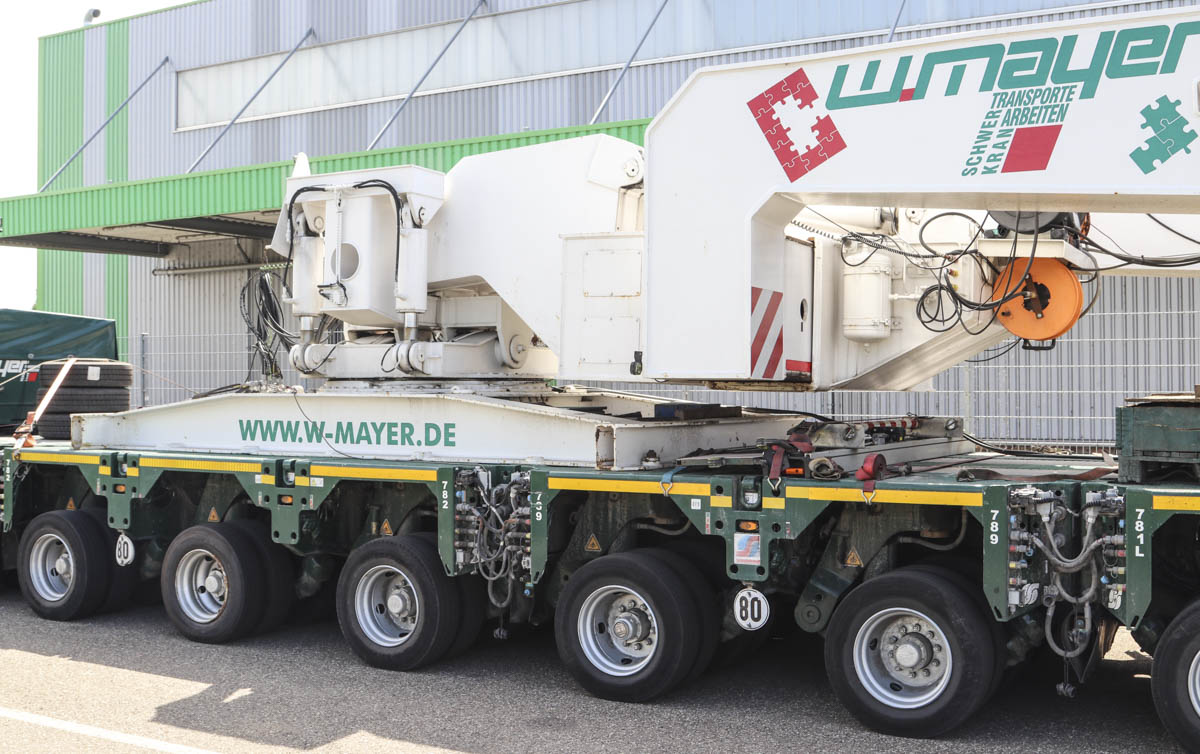 On the modular axles is a 300 tonne Scheuerle girder bridge mounted. With use of the girder bridge is it possible to do heavy transport in areas with many sharp corners and bends because the cargo is in height adjustable to avoid abstacles.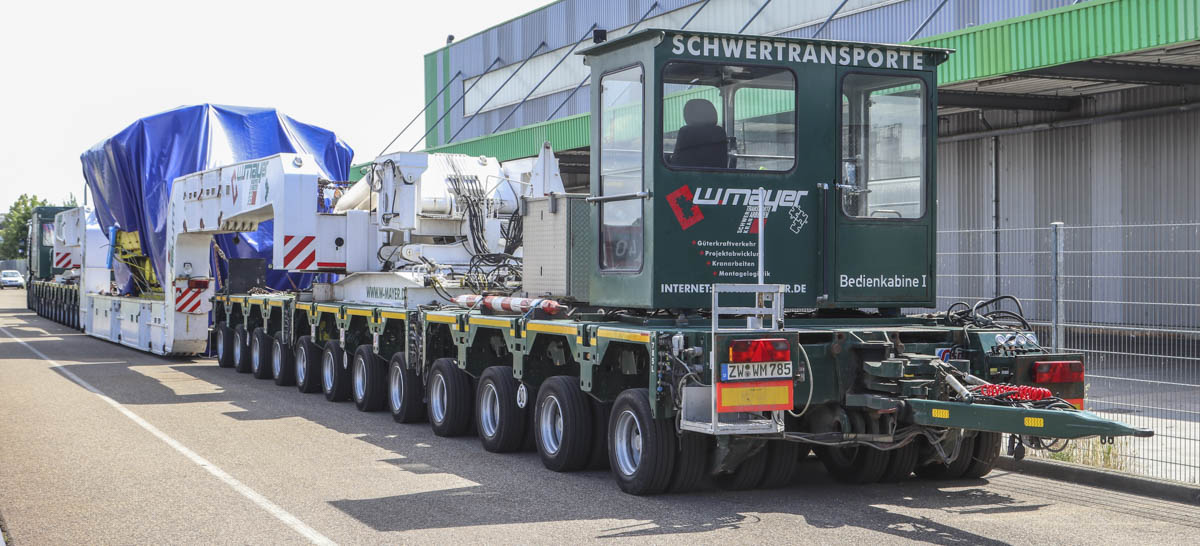 The girder bridge can be rotated against the axles and is in height adjustable. The girder bridge is operated from the two cabins installed on top of the axles.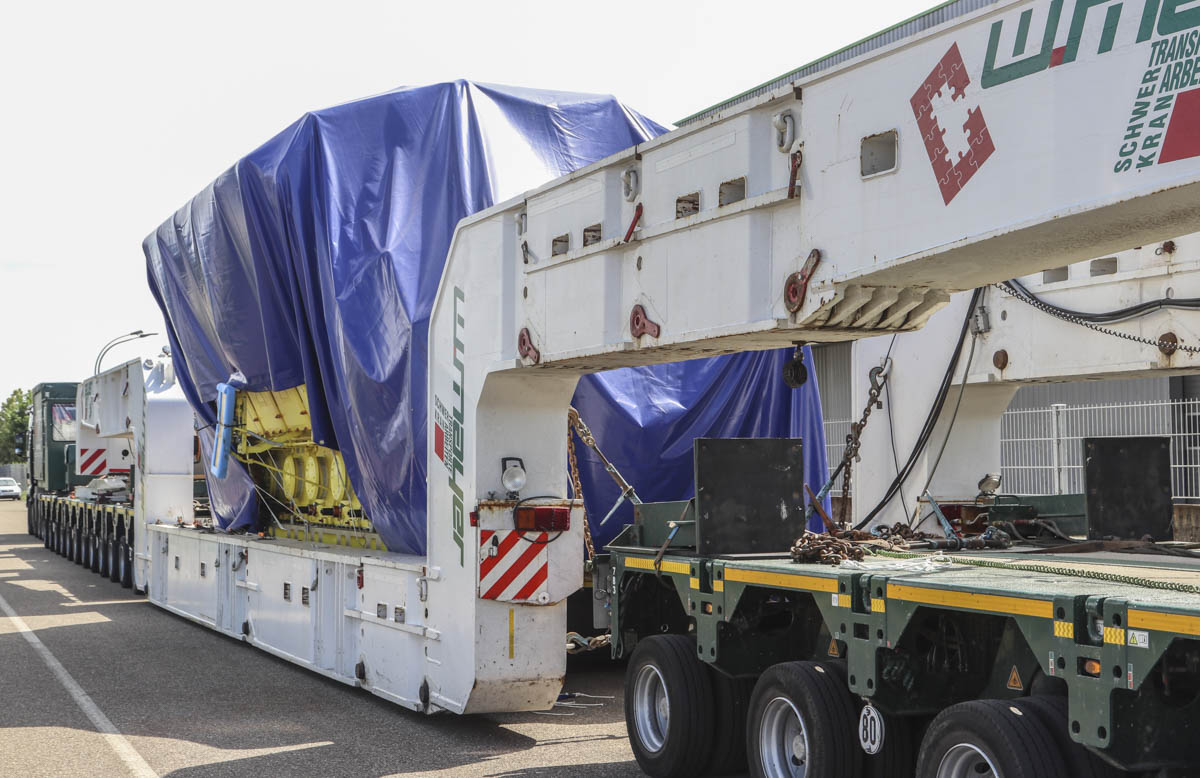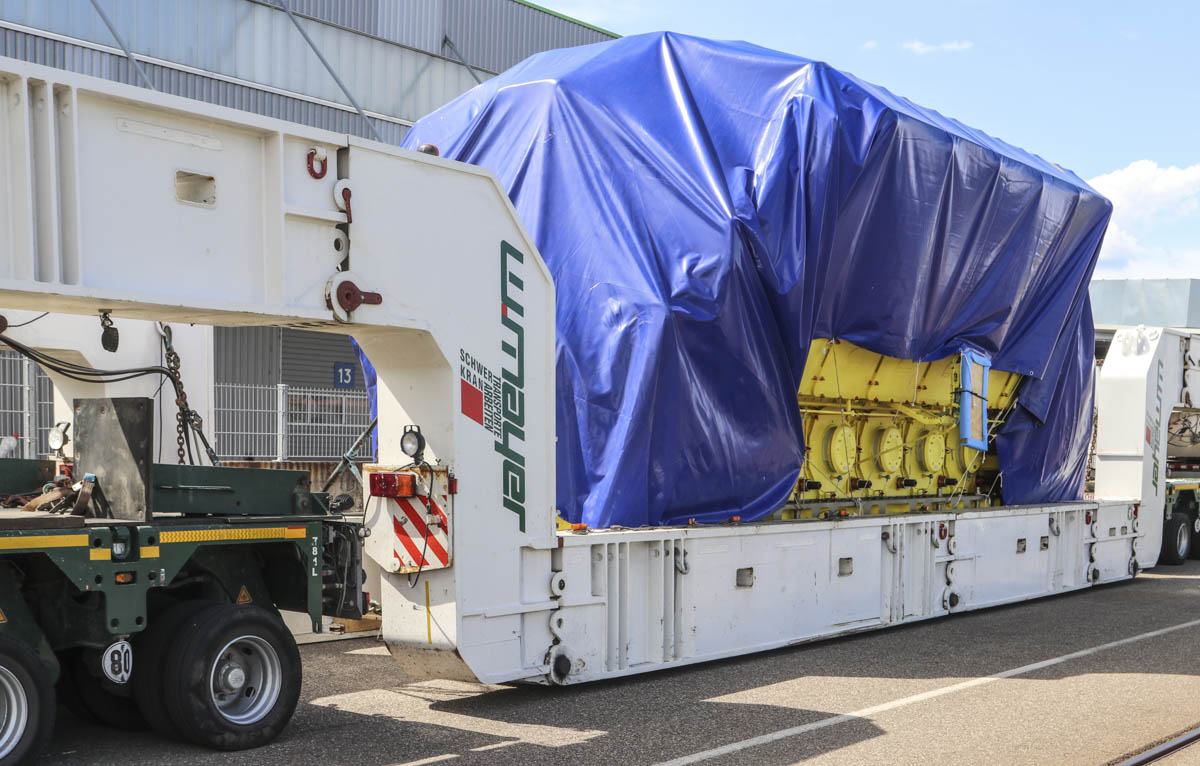 The cargo is a MAN 12V 48/60 CR, a 12-cylinder diesel engine with a power of 14,400 kW (approx. 19,310 hp). The diesel engine is 9.8 meters long, 4.7 meters wide and 6.25 meters tall. The mass is 189 tonnes.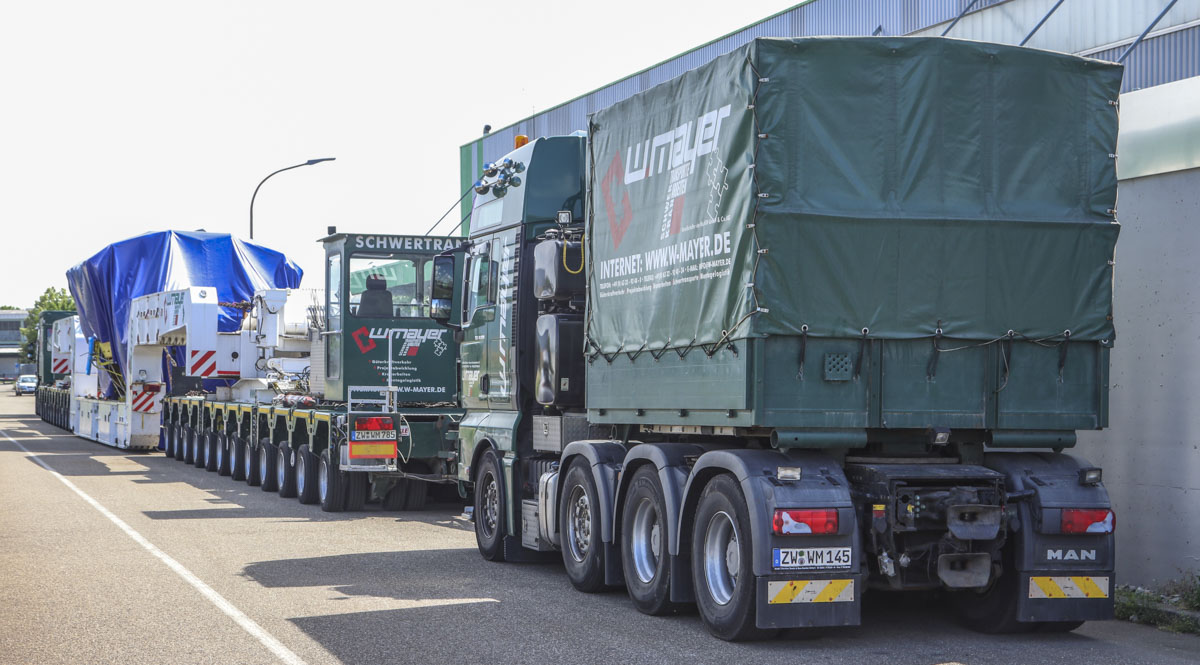 To push and brake the transport was a second MAN TGX 41.680 present. The truck is identical with the truck on the front.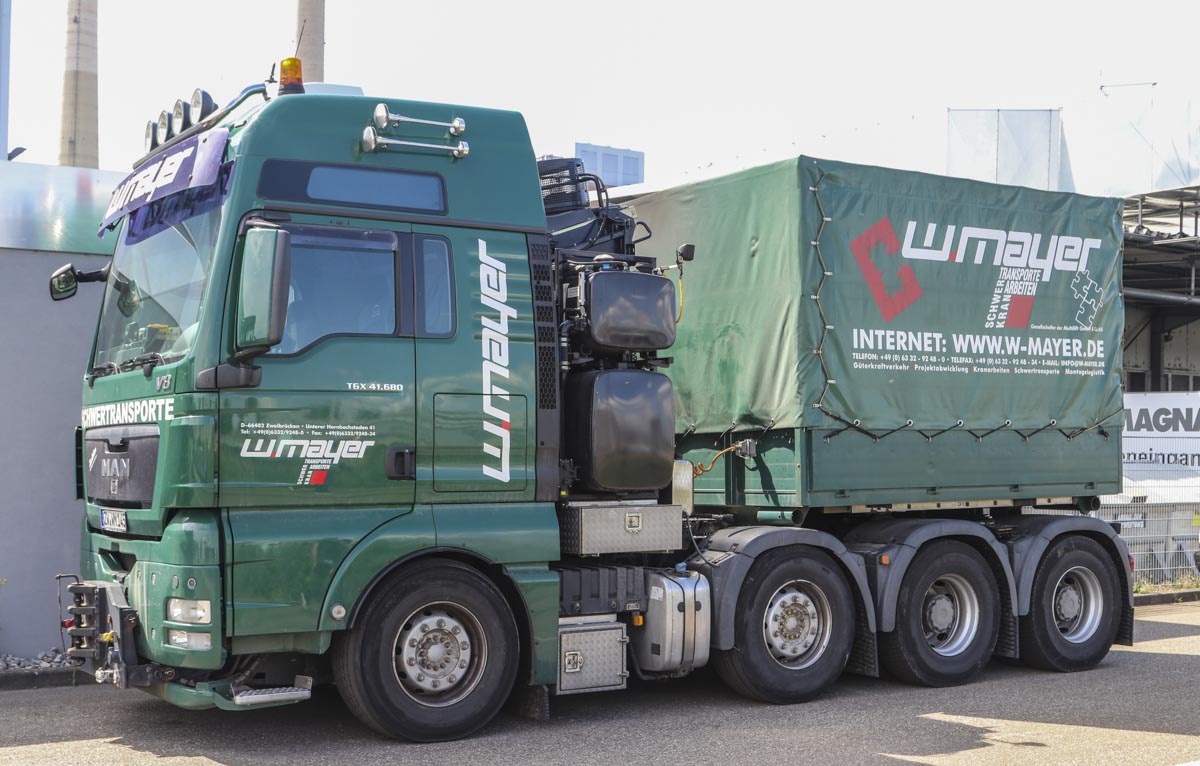 During the transport between Augsburg (DE) and Heilbronn (DE) it is required to take multiple challenging slopes, this requires the second truck! Before we saw Voss with a MAN TGX 41.680 doing a similar transport.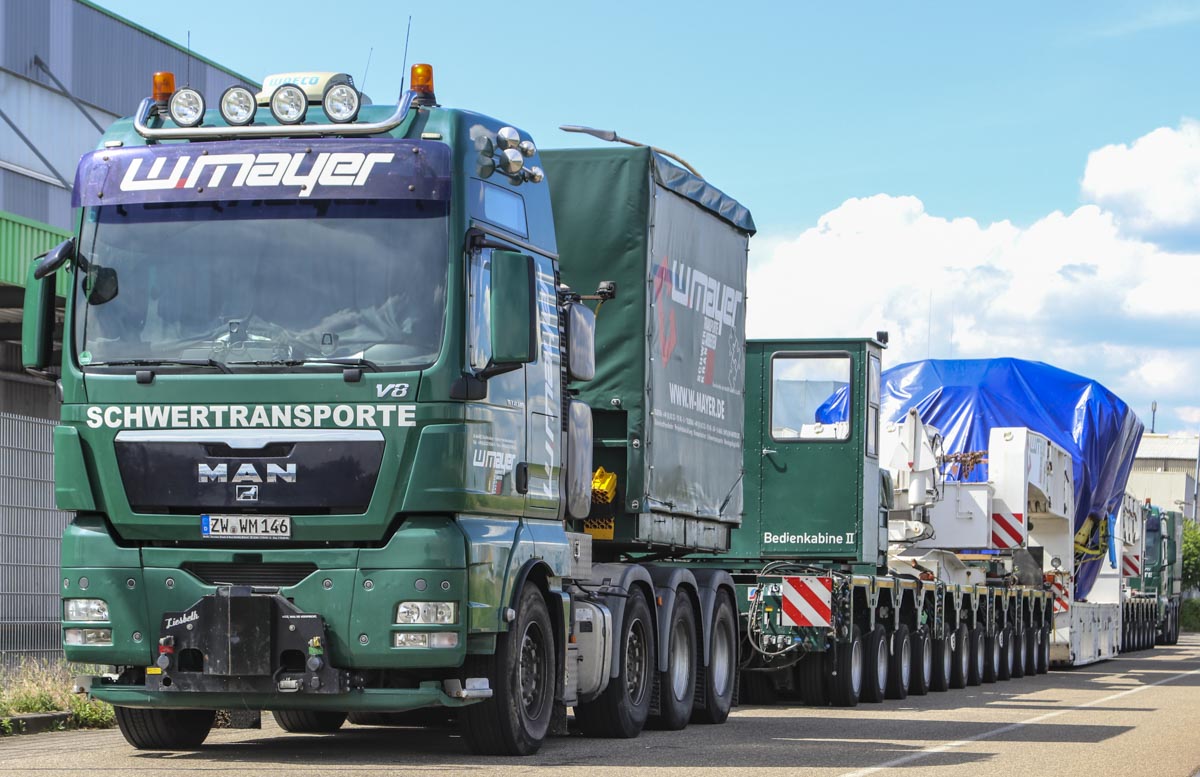 A very sharp combination of W. Mayer! This company is also active to hire cranes.
Back to the MAN TGX menu
---
---