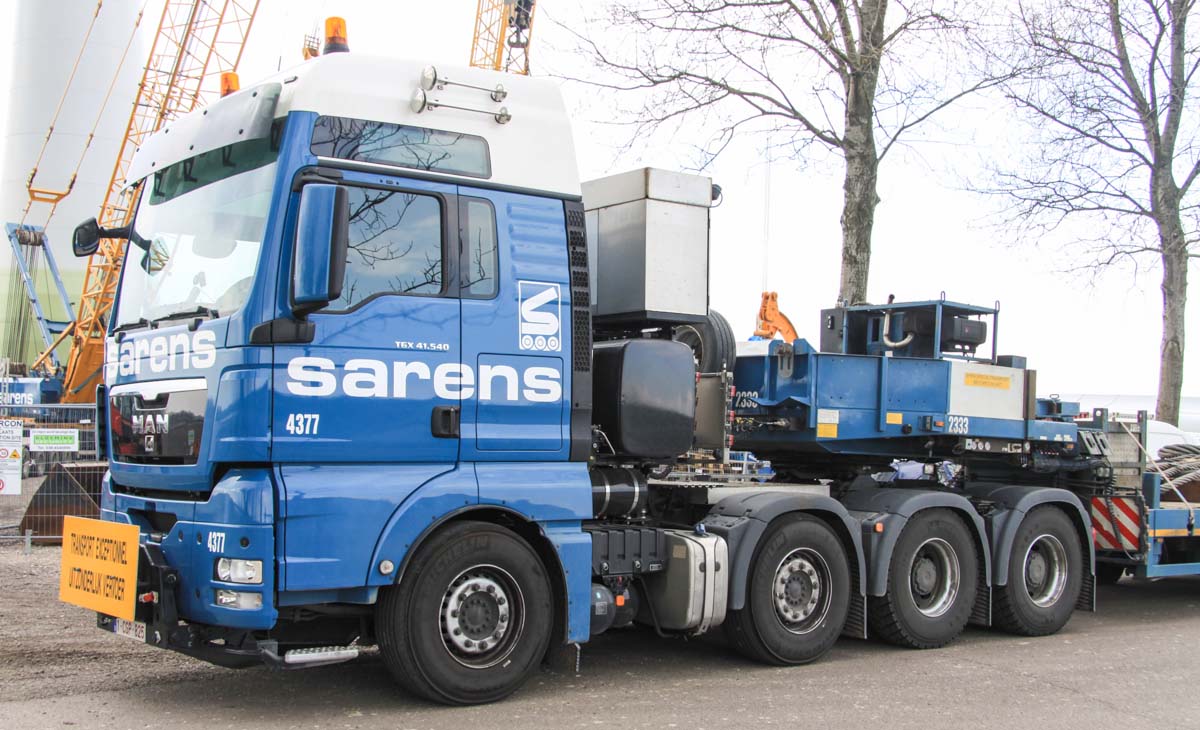 This nice MAN TGX 41.540 of Sarens from Wolvertem (BE) is mainly used to transport parts of crawler cranes.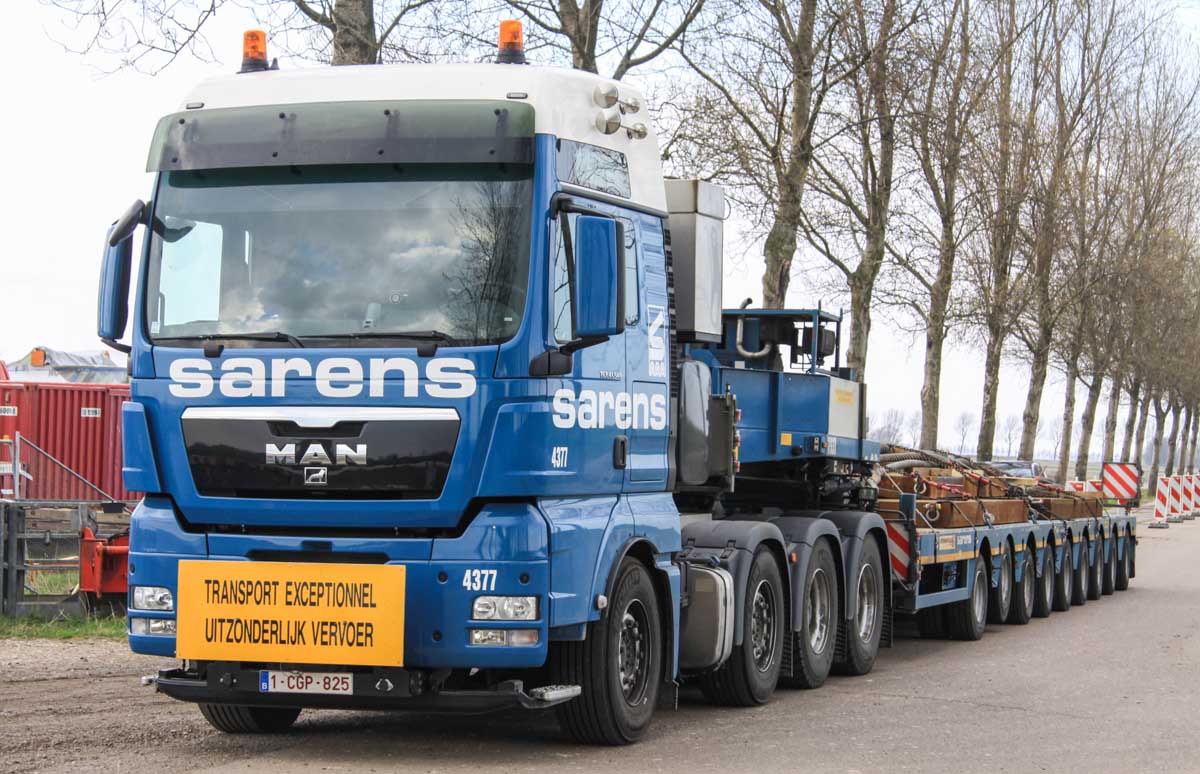 The trailer is a 9-axle semi lowloader of Faymonville.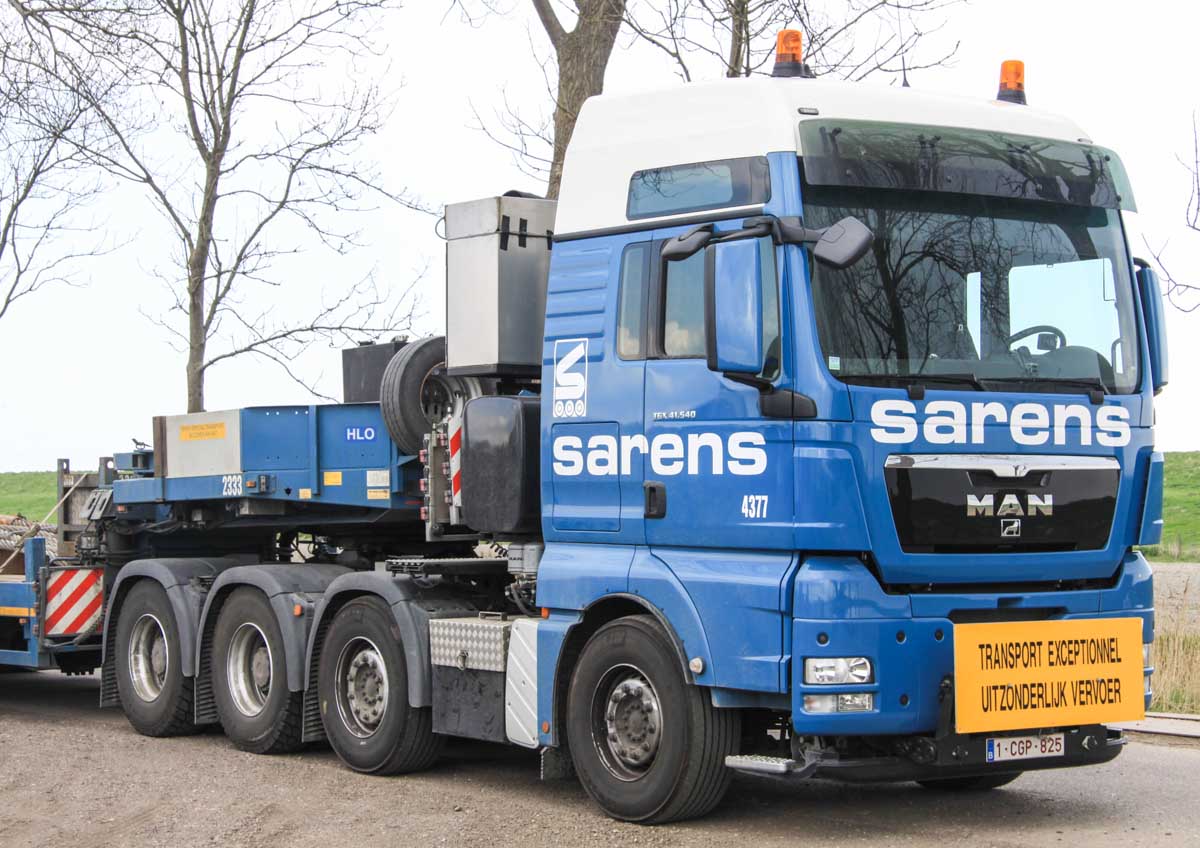 It is a 4-axle truck with 540 hp. The truck is also usable as brake vehicle for big transports, a big coupling is made behind the yellow plate.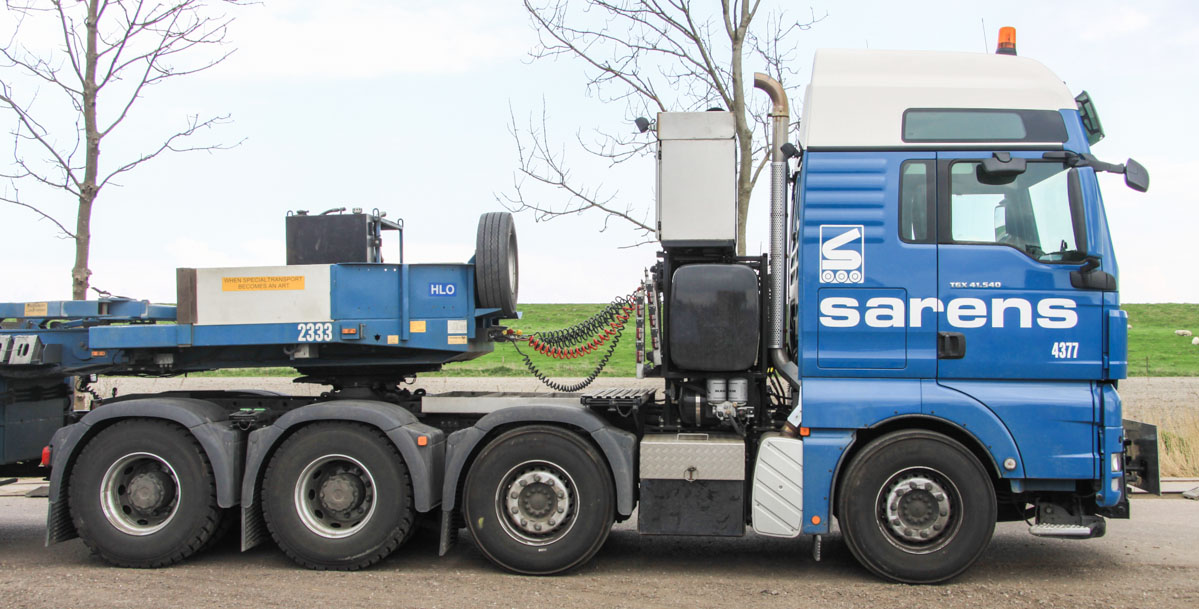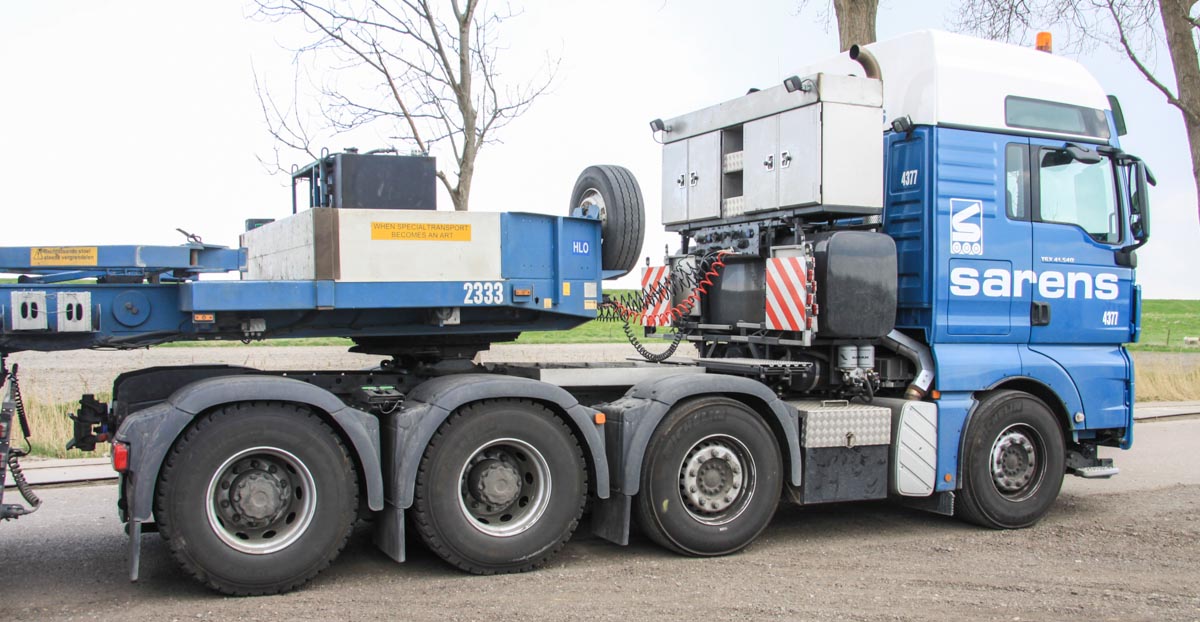 Behind the cab is a big fuel tank made, above some nice aluminium storage boxes.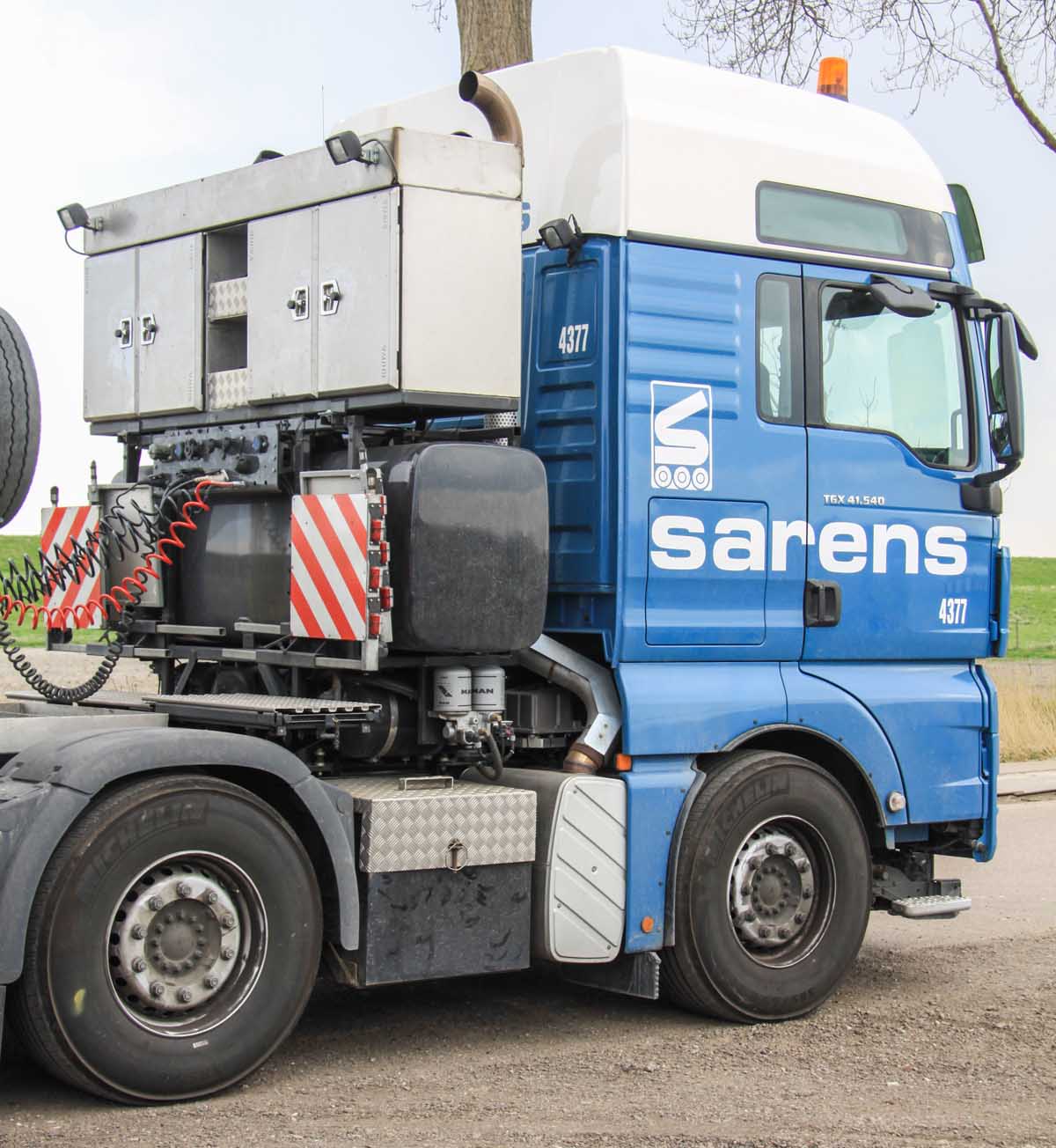 Here in detail. Below the tank are some airbarrels made.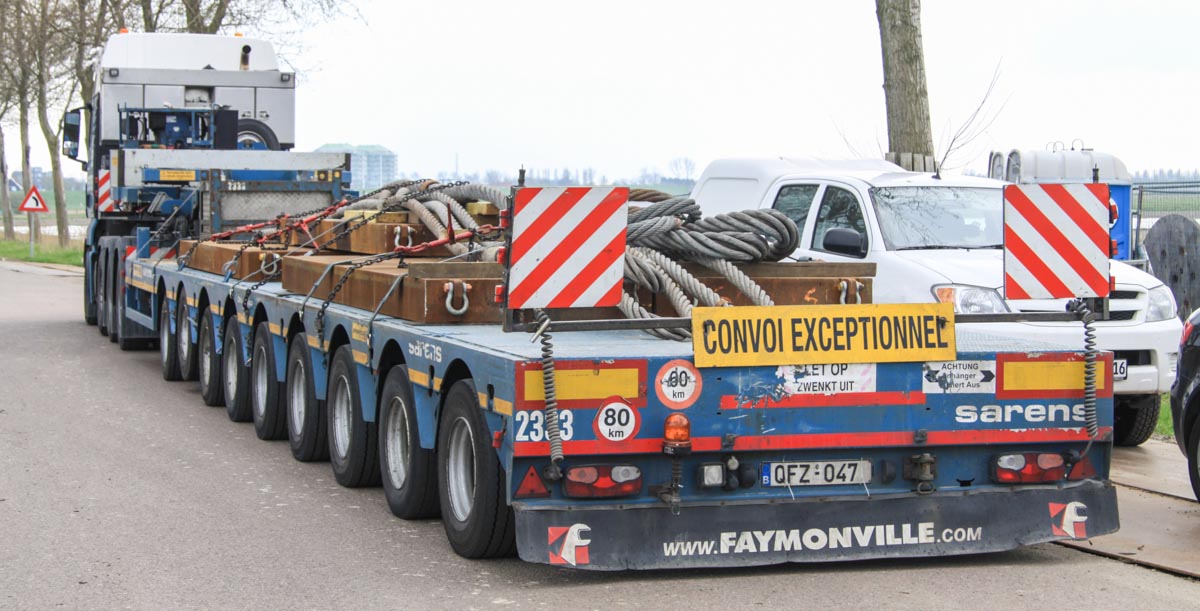 On the semi are five counterweight slabs of 8 tonnes loaded, above are laying some lifting tools for the Terex CC 8800-1.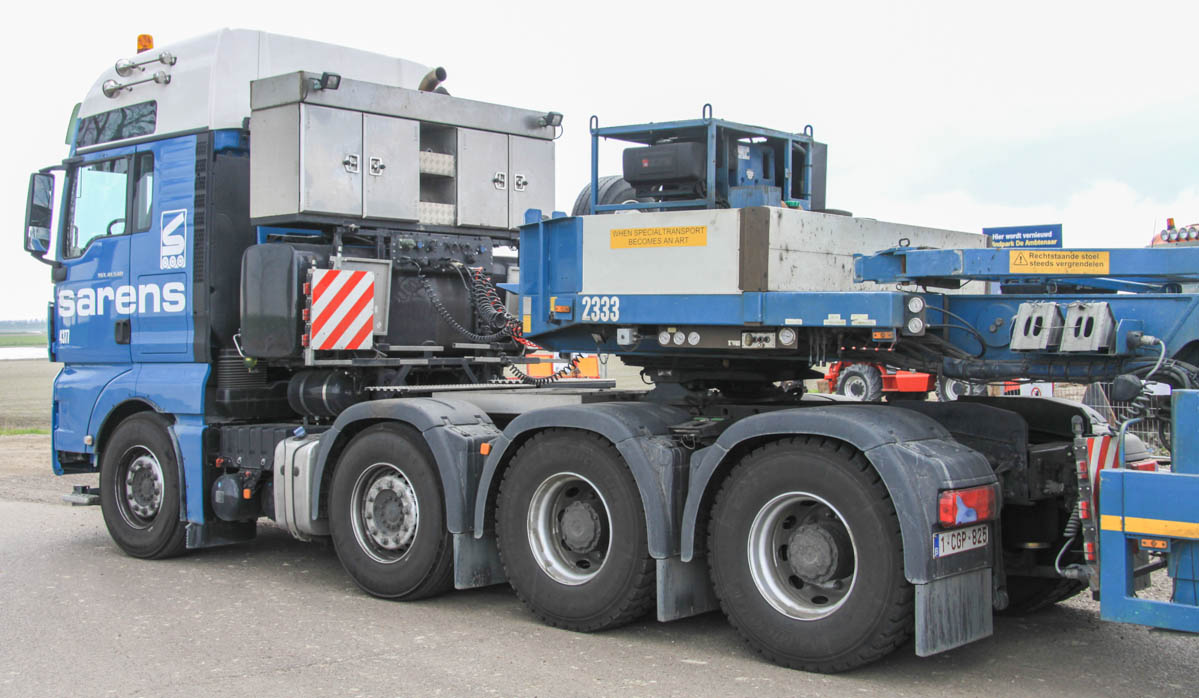 Between the first and second axle are the Adbleu trank and battery made. Above can be seen an airbarrel.
Back to the MAN TGX menu
---
---