MAN TGX 33.540 - W & F Franke

This sharp MAN TGX 33.540 of W & F Franke from Bremen (DE) stood together with a TGX 41.540 in front of a windpark parked, wherefore both were delivering parts.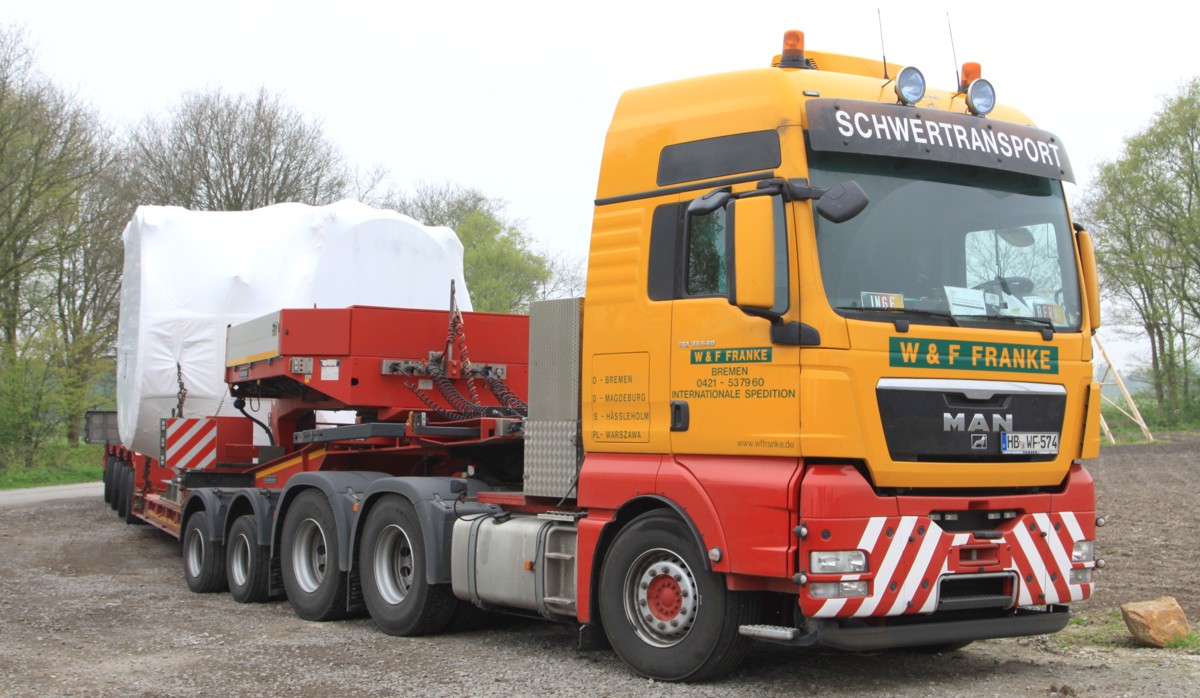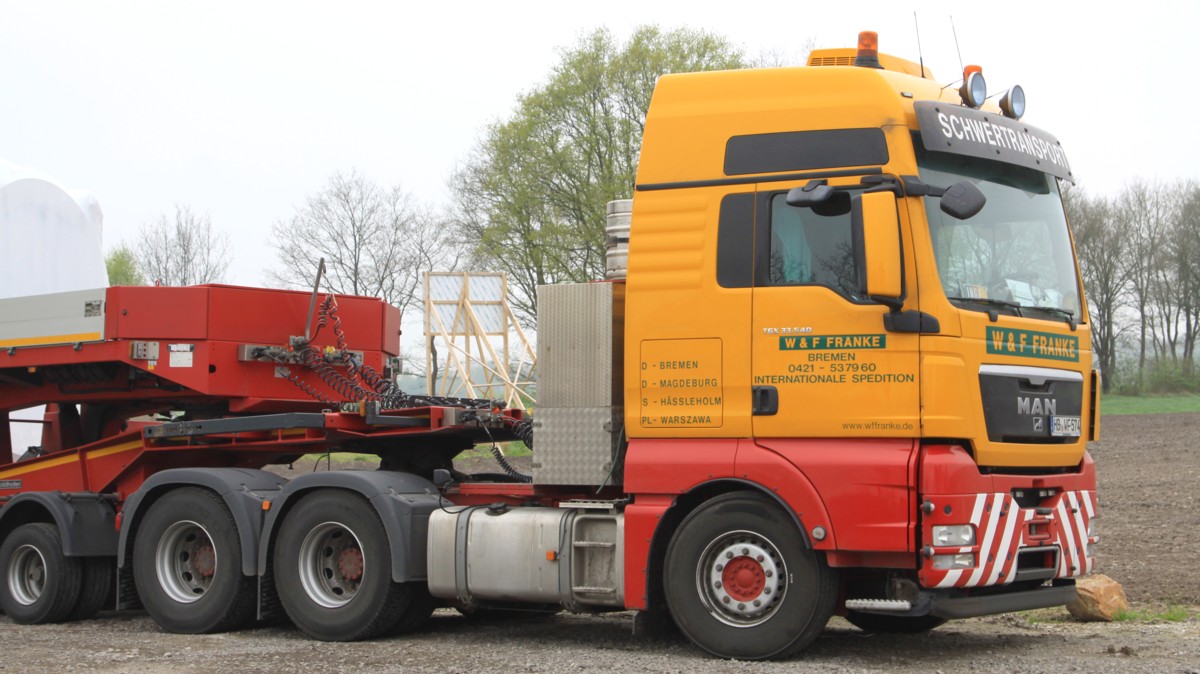 It is a 3 axle heavy haulage truck with 540 hp.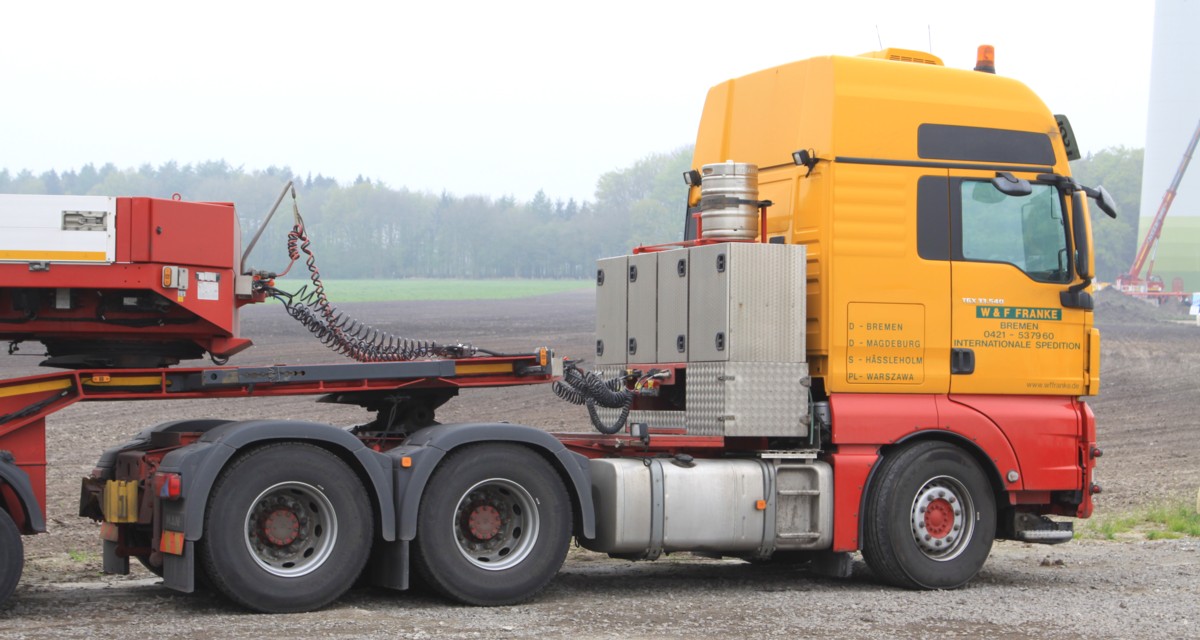 Behind the cab is a large toolbox made. Between the axles is a big fueltank built, on the other side are here the adbluetank, the mufler and the battery built.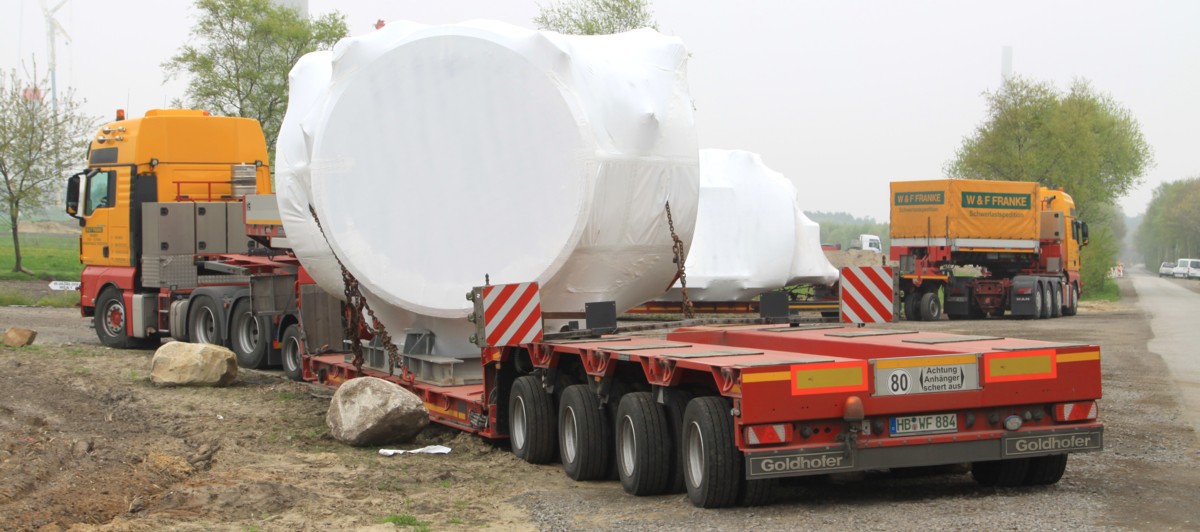 Pulled is a 6 axle Goldhofer lowloader, existing out of a 2 axle dolly and a 4 axle lowloader. The dolly required when the load on the kingping is to big for the truck; the load is now spread over the fifth wheel and the two axles of the dolly.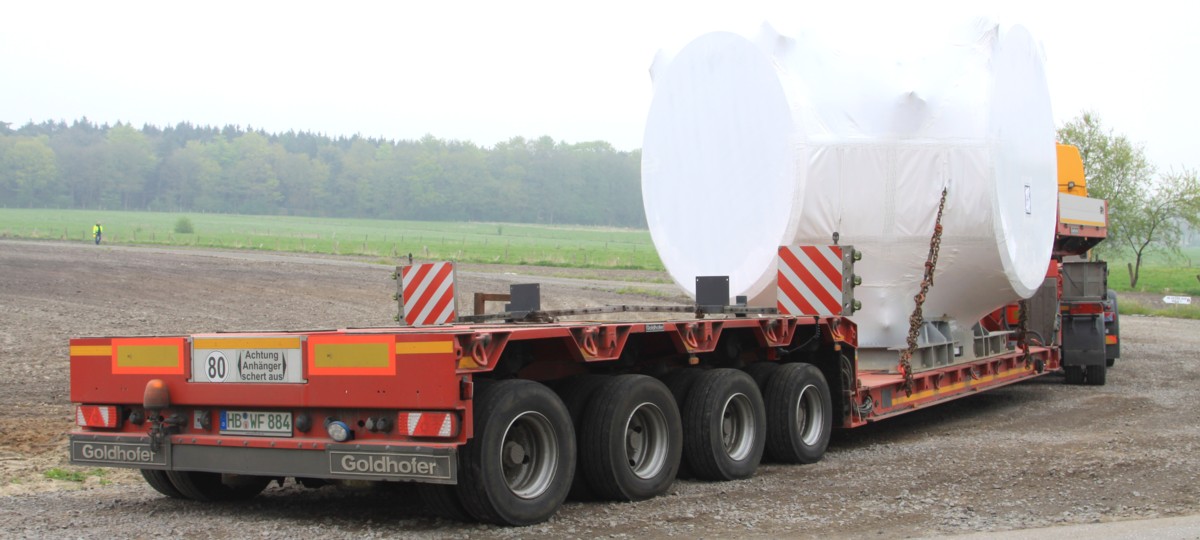 The load is the hub of an Enercon windmill, this is the part where on the three rotorblades are mounted.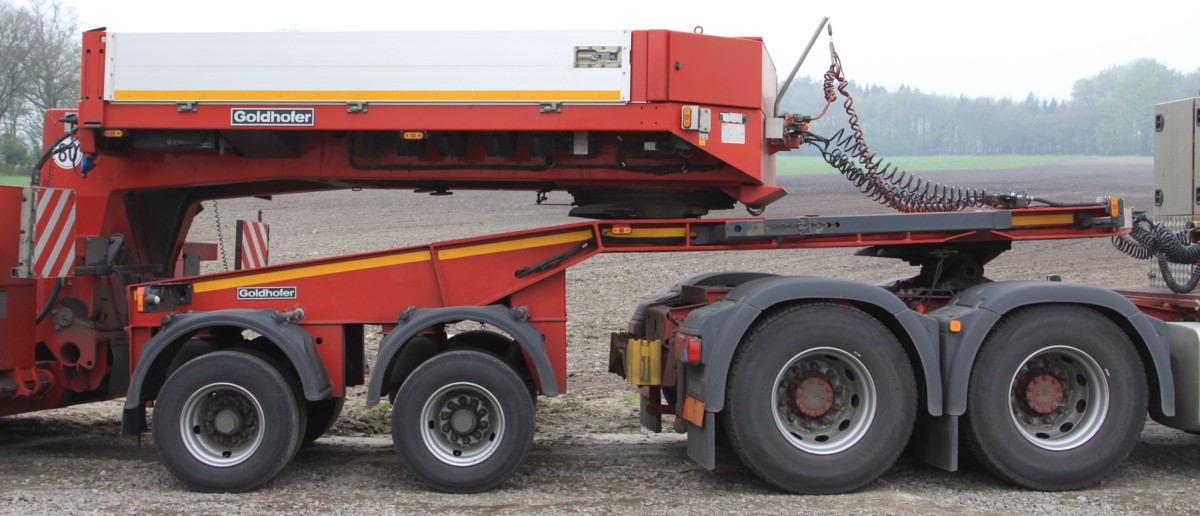 Closing with a detail of the dolly, also a product of Goldhofer. It is possible to remove the dolly between the truck and lowloader, the lowloader can be coupled to the truck directly.
Back to the MAN TGX menu
---
---